Exotic car; Built in
2-door convertible
2-door coupe
longitudinal front-engine/rear-wheel drive
Good condition price range: $NA – $NA*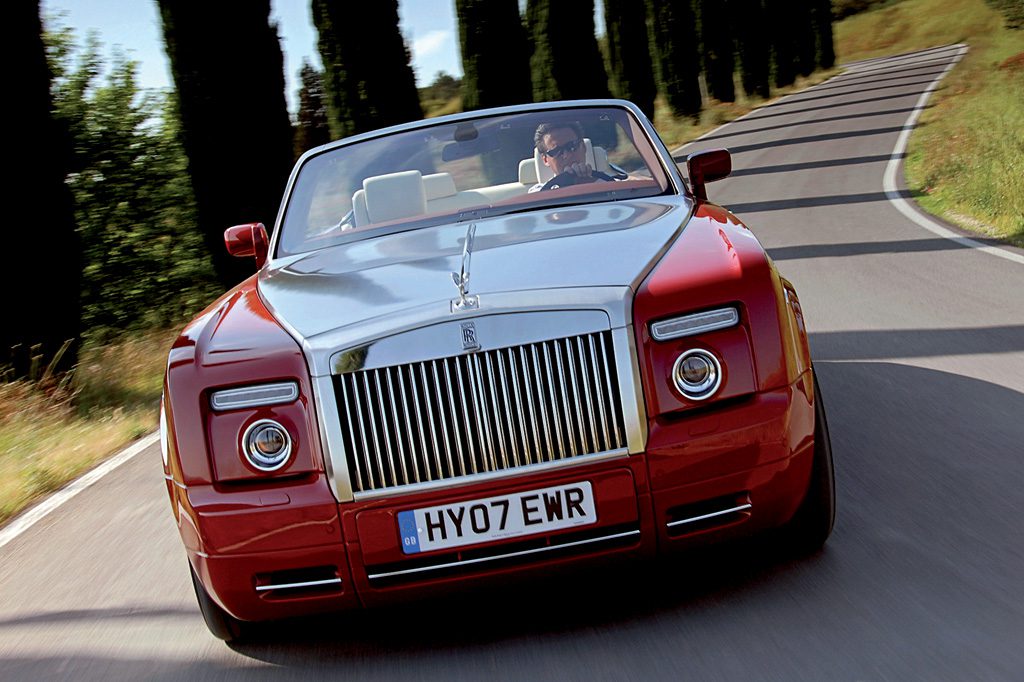 2008 Rolls-Royce Phantom Coupe Front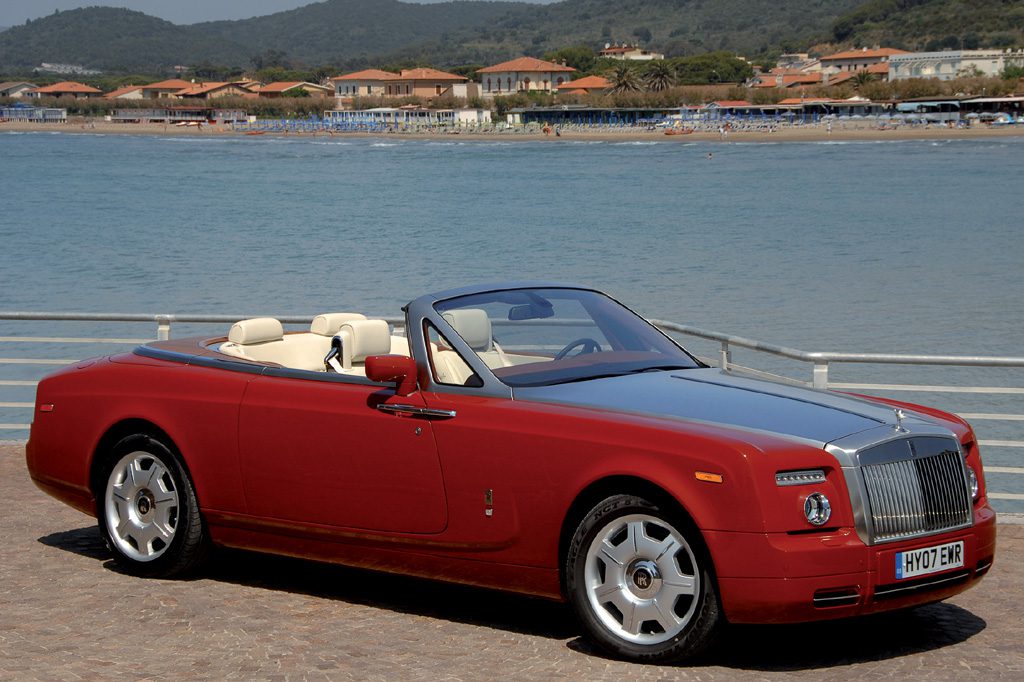 2008 Rolls-Royce Phantom Coupe Front-2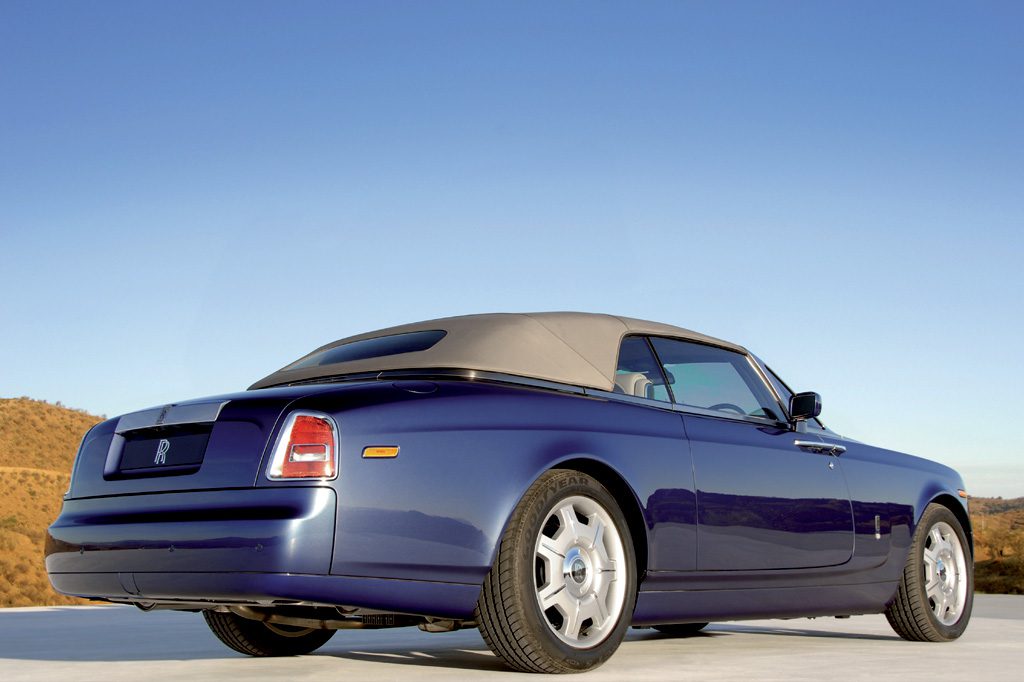 2008 Rolls-Royce Phantom Coupe Rear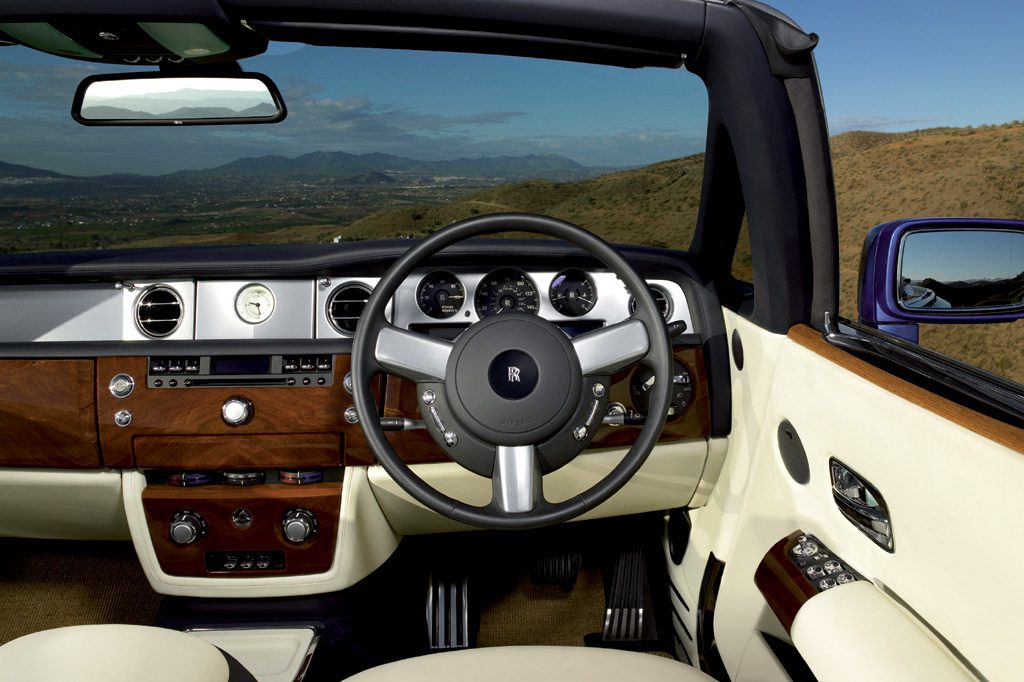 2008 Rolls-Royce Phantom Coupe Interior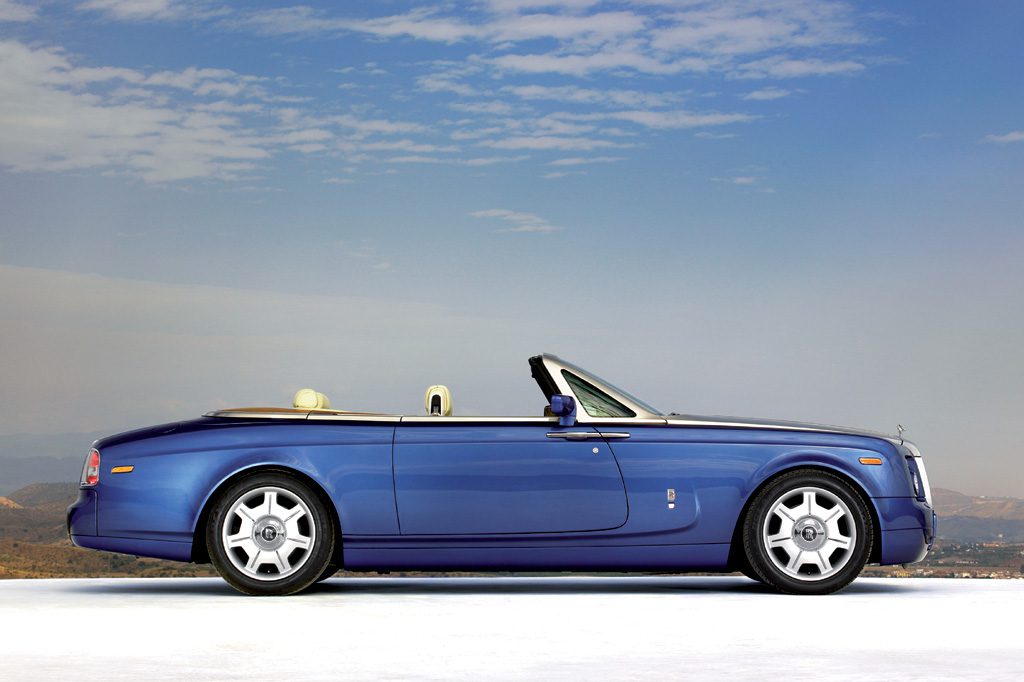 2008 Rolls-Royce Phantom Coupe Profile
Pros:

Acceleration
Interior materials
Quietness
Ride/handling

Cons:

Fuel economy
Price
Rear visibility
Most people would be staggered by the cost of these cars, new or used; but for those who can afford it, the Rolls-Royce Phantom Coupe and Drophead Coupe may well be worth the money. No other cars combine such opulent luxury, impressive performance, and ample room for four with a century-old name that defines automotive excellence.
Overview
Placed on sale in summer 2007, the 2008 Phantom Drophead Coupe gave Rolls-Royce a new convertible, following six years' absence of that body style. Based on the company's Phantom sedan, the two-door convertible was ten inches shorter and wore distinct but similar exterior styling. Seating four, the Drophead Coupe had a power soft top and featured unique rear-hinged, power-closing doors. A 453-horsepower, 6.75-liter V12 was the only engine offered. Based on the V12 that was optional for parent-company BMW's 7-Series sedans, it mated with a six-speed automatic transmission. Safety equipment included head-and-torso side airbags, antilock braking, and an antiskid system. Rear rollover bars were designed to deploy in an impending tipover. Interiors of the hand-crafted Drophead Coupe featured wood, leather, chrome, and brushed steel. An extensive list of standard features was augmented by popular options that included chrome 21-inch wheels, a teak wood tonneau cover, and stainless-steel hood and windshield surround.
Derived from the experimental 100EX concept that had been exhibited in 2004, the production Drophead Coupe was launched at Detroit's auto show in January 2006. An aluminum space frame provided rigidity while reducing weight. The Drophead Coupe was the second new model from Rolls-Royce since BMW became custodian of the company in 1998. Officially, Rolls-Royce split from its Bentley close-cousin at the start of 2003, the latter becoming part of the Volkswagen group.
Yearly Updates
2009 Phantom Coupe and Drophead Coupe
For 2009, Rolls-Royce added a solid-roof Phantom Coupe as a companion to the existing Drophead Coupe (convertible). Both were two-door models that were based on the larger Phantom sedan, but measured about 10-inches shorter, seated four, and had unique rear-hinged power-closing doors. The Coupe was optionally available with interior headliner lighting that imitated the look of a star-filled night sky, using 1,600 "stars." Front side airbags and curtain side airbags were standard in the Phantom Coupe. The Drophead Coupe gained iPod integration this year.
2010 Phantom Coupe and Drophead Coupe
Side mirrors were enlarged and a new analog clock went into the 2010 Phantom Coupe and Drophead Coupe.
2011 Phantom Coupe and Drophead Coupe
There were no major changes to the 2011 Rolls-Royce Coupe and Drophead Coupe.
2012 Phantom Coupe and Drophead Coupe
Both the 2012 Rolls-Royce Phantom Coupe and Drophead Coupe gained new interior LED lighting for 2012.