Premium sporty/performance car; Built in Germany
2-door convertible
2-door coupe
longitudinal front-engine/front- or all-wheel drive
Good condition price range: $11,700 – $52,200*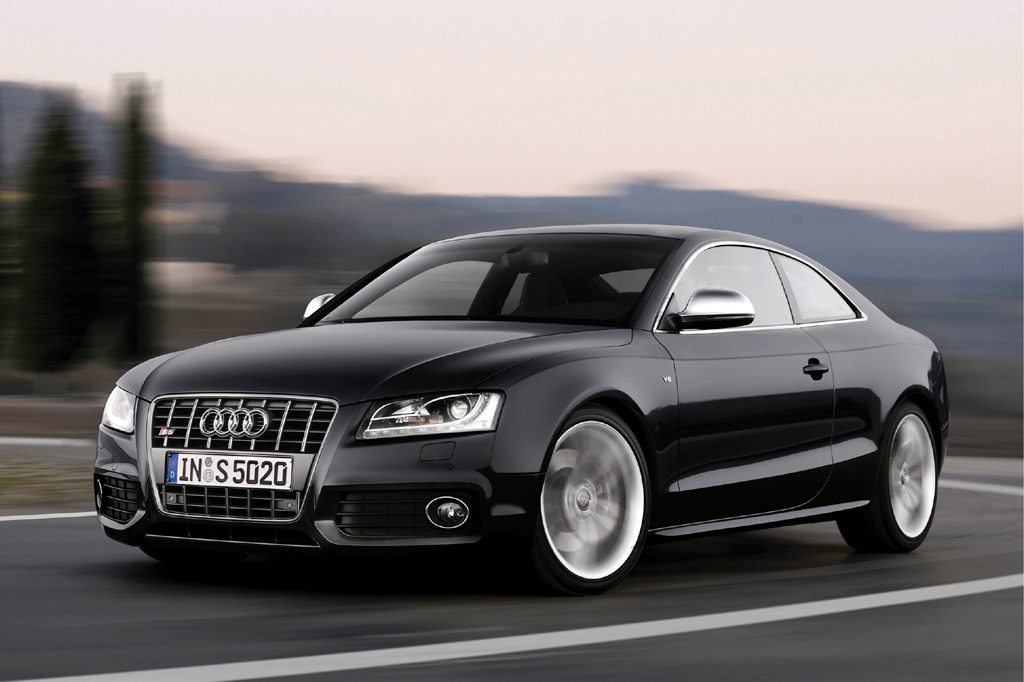 2008 Audi A5 Front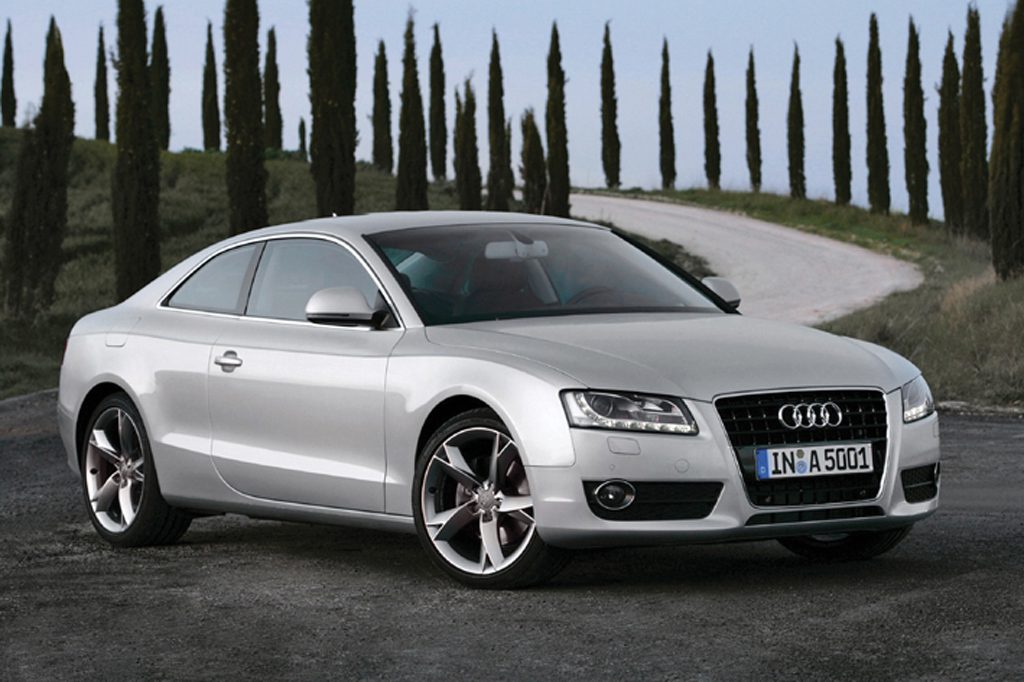 2008 Audi A5 Front-2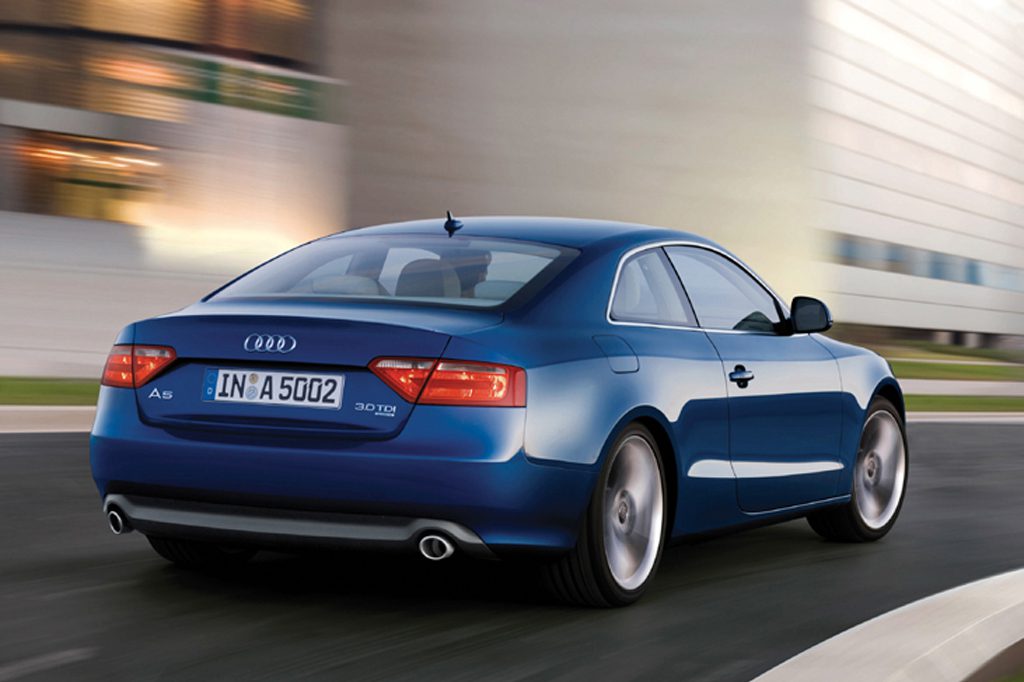 2008 Audi A5 Rear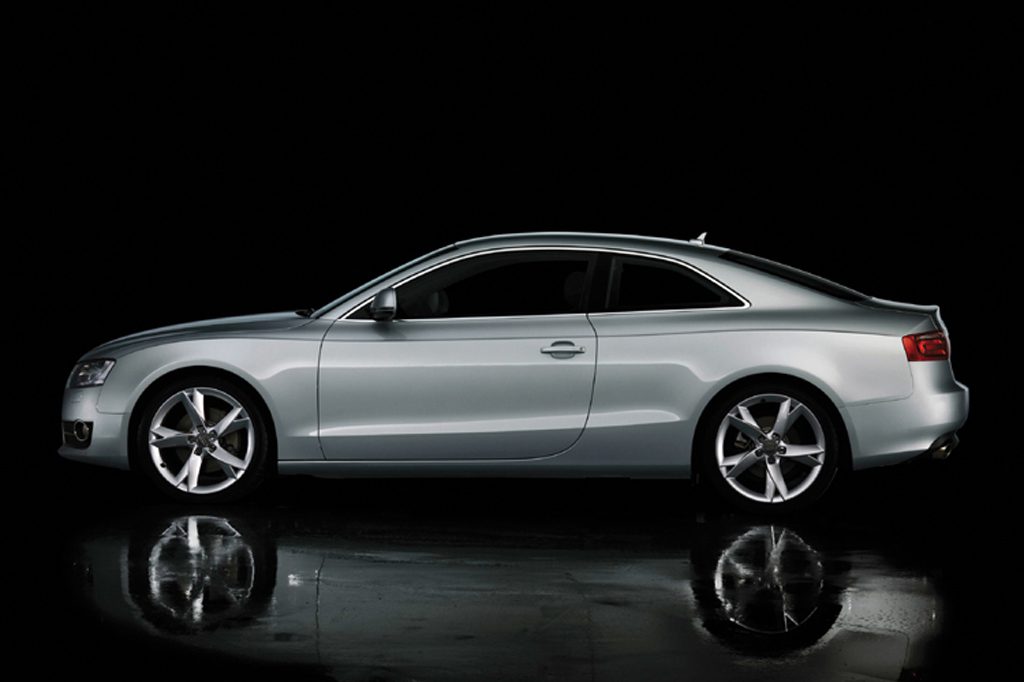 2008 Audi A5 Profile
Pros:

Acceleration (V6, V8)
Handling
Interior materials
Visibility

Cons:

Fuel economy (S5)
Rear-seat room
Road noise
In either A5 or S5 form, these premium coupes do many things well. Both deliver strong acceleration and capable handling, augmented by the security of all-wheel drive. On the other hand, these coupes don't excel in any one area. They're not as outright sporty as a BMW 3- or 6-Series; as well balanced as the Jaguar XK; nor as opulent inside as a Mercedes-Benz CLK-Class.
Overview
Introduced for the 2008 model year, the Audi A5 was a two-door/four-seat premium sporty/performance coupe with all-wheel drive. In pricing and size, the A5 slotted between Audi's compact A4 and midsize A6. Two versions were offered. The A5 was powered by a 265-horsepower 3.2-liter V6 engine, while the high-performance S5 got a 354-horsepower 4.2-liter V8. Both models included a six-speed manual transmission and all-wheel drive. A six-speed automatic transmission was optional on the A5. Engine choices increased for 2010 with addition of a 211-horsepower turbocharged 4-cylinder and a 333-horsepower supercharged V6. The 4-cylinder was mated to 6-speed manual, 6-speed automatic or continuously-variable transmissions. The supercharged V6 was mated to a 7-speed automated-manual transmission.
Standard safety features included antilock braking, traction control, an antiskid system, curtain side airbags, and front side airbags. The A5 had standard 18-inch tires, while 19-inchers were mounted on the S5. Standard equipment on both models included a sunroof, leather upholstery, and three-zone climate control. Options included a navigation system and an uprated audio system. Available on the A5 was an S line sport package that included unique styling cues, 19-inch performance tires, and sport seats.
Audi's A5 competed against the BMW 3-Series coupe, Mercedes-Benz CLK-Class, and Jaguar XK. Porsche's Cayman sports car might also interest some A5 customers.
Yearly Updates
2009 A5/S5
Audi introduced an automatic-transmission option for the high-performance S5 coupe, so both models could now come with either a manual or automatic transmission. Optional on both A5 and S5 were adaptive cruise control and Audi Drive Select, which included upgraded power steering and an adaptive suspension. At the 2009 New York Auto Show, Audi exhibited a Cabriolet (convertible) version of the A5/S5 intended for the 2010 model year.
2010 A5/S5
The 2010 Audi A5 lineup gained a new convertible body style and a 4-cylinder base engine, along with a supercharged V6 available for the S5.
2011 A5/S5
The 2011 Audi A5 2.0T is available with a new eight-speed automatic transmission. Otherwise, this lineup of premium sporty cars is largely unchanged.
2012 A5
There were no changes of note to the 2012 Audi A5.
2013 A5
For 2013, the A5 gets slightly tweaked front and rear styling and enhanced interior styling. Also, some new technology options are available.
2014 A5
For 2014 horsepower of the turbocharged 4-cylinder increased from 211 to 220.