Premium compact car; Built in
longitudinal front-engine/rear-wheel drive
Good condition price range: $22,800 – $51,500*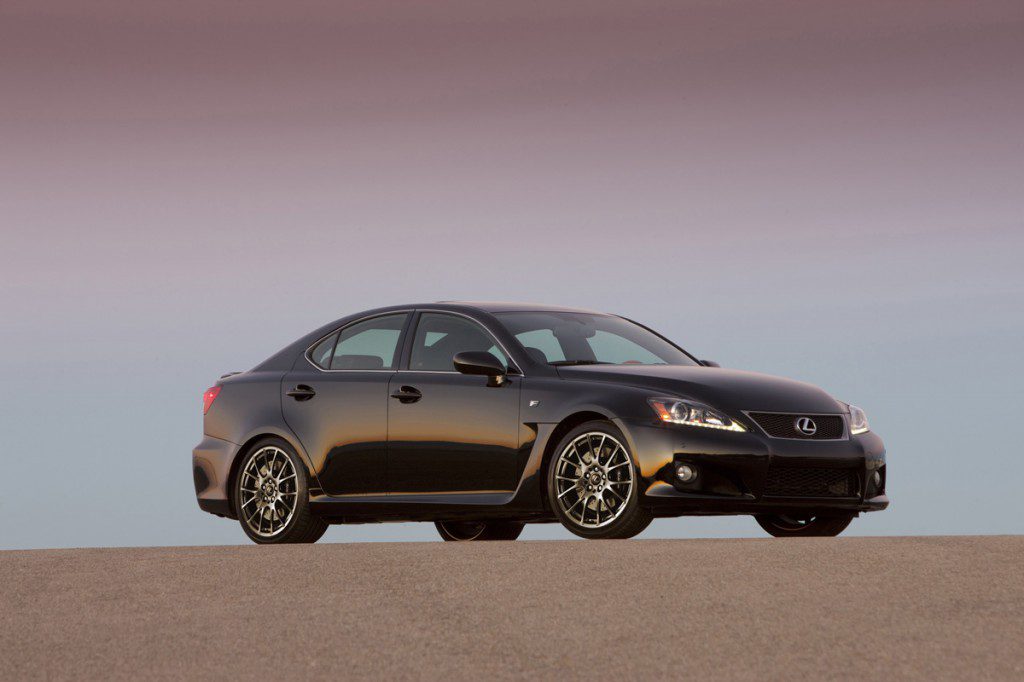 2012 Lexus IS F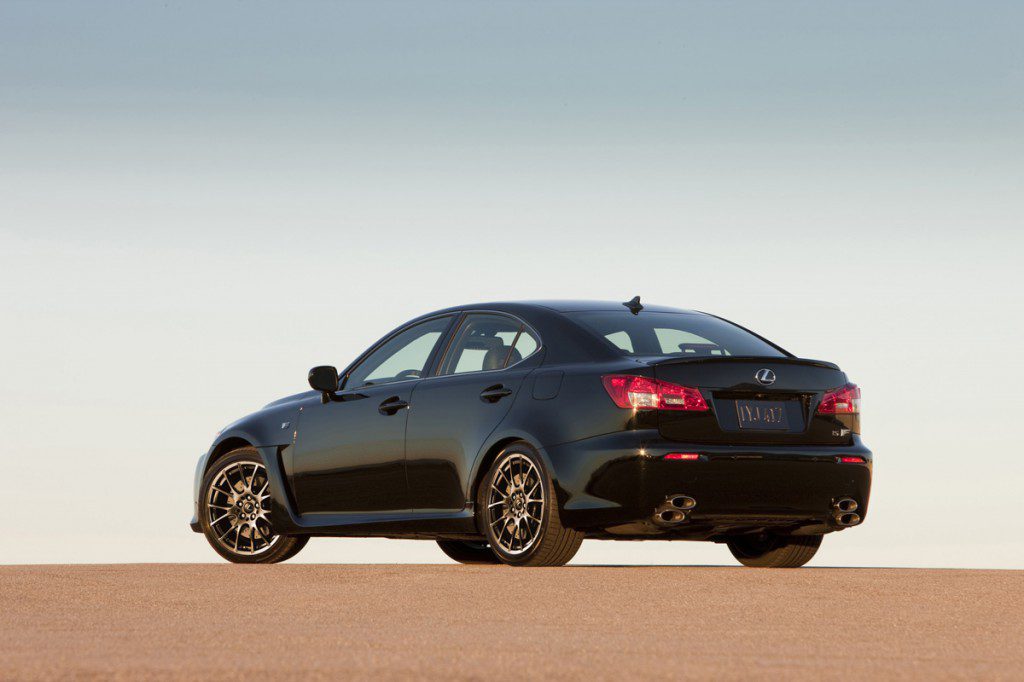 2012 Lexus IS F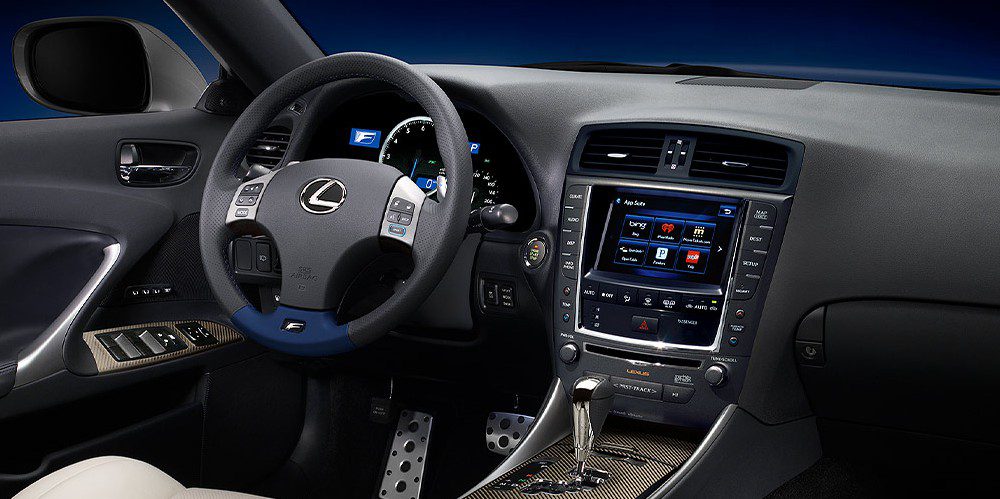 2012 Lexus IS F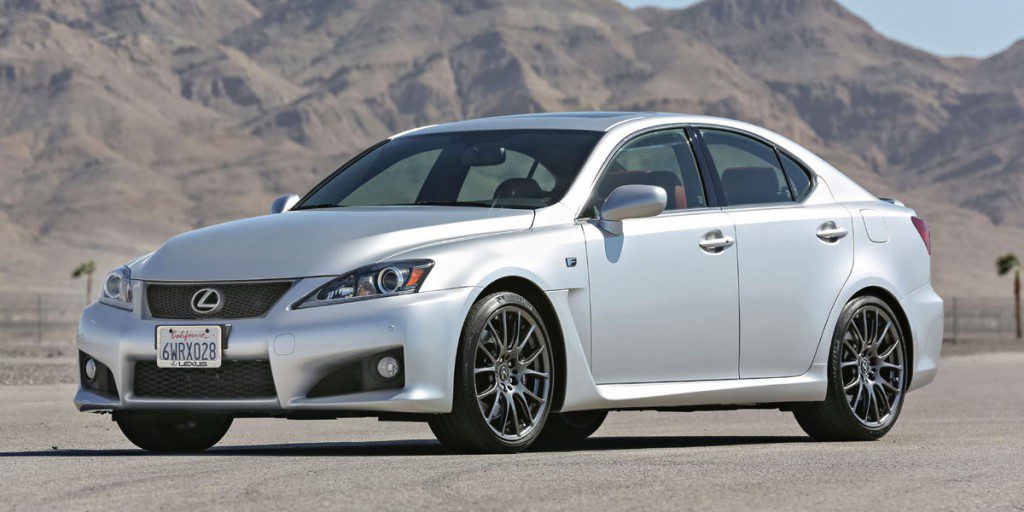 2014 Lexus IS F
Pros:

Acceleration
Steering/handling

Cons:

Passenger and cargo room
Quietness
The Lexus IS F blends luxury and high performance into an incredibly refined package. If you're shopping the BMW M3 or Mercedes-Benz C63 AMG but want something a bit off the beaten path, be sure to add this high-power Lexus to your shopping list.
Overview
The IS F was Lexus' attempt at producing a high-power version of a more pedestrian model. While Audi, BMW, Cadillac, and Mercedes-Benz took the "cool" letters (S, M, V, and AMG, respectively), Toyota's luxury brand selected F as its performance designation.
The IS F was essentially an IS 350 sedan with a sport suspension and a large V8 engine under the hood. Basically, it followed the same formula as competitors like the BMW M3, Cadillac CTS-V, and Mercedes-Benz C63 AMG.
As with the IS 250 and IS 350, the IS F was sold in a single trim level with a fair amount of standard equipment. It included leather upholstery, heated front seats, driver-seat memory, power tilt and telescopic steering wheel, sport suspension with uprated brakes, and rain-sensing wipers.
The IS F was rear-wheel drive only. The sole engine was a 416-horsepower 5.0-liter V8 that paired with an 8-speed automatic transmission.
The EPA rated the IS F at 16 mpg city/23 mpg highway. Premium-grade gasoline is required.
The Lexus IS F included a standard complement of expected and federally mandated safety features. Adaptive cruise control with pre-collision braking was optional.
Yearly Updates
2009 IS F
There were no major changes for 2009.
2010 IS F
The 2010 IS F gained a Torsen limited-slip differential, new 19-inch wheel design, and folding rear headrests. It also added standard iPod and USB connectivity, Bluetooth audio streaming, an integrated satellite radio receiver, and the Lexus Safety Connect telematics system. The optional navigation system added updated voice-recognition capability and the Lexus Enform telematics system.
2011 IS F
The 2011 IS F received suspension updates with revised front and rear spring rates, shock absorbers, rear bushings, and rear camber angle. The electricly assisted power steering was revised as well. Inside, there were trim changes.
2012 IS F
The 2012 IS F had a new design for its forged 19-inch BBS wheels. Red was a new color choice for the leather interior.
2013 IS F
The 2013 IS F was largely unchanged.
2014 IS F
Changedsfor the 2014 IS F were limited to interior trim tweaks.