Premium midsize car; Built in Sweden
transverse front-engine/front- or all-wheel drive
Good condition price range: $18,000 – $23,500*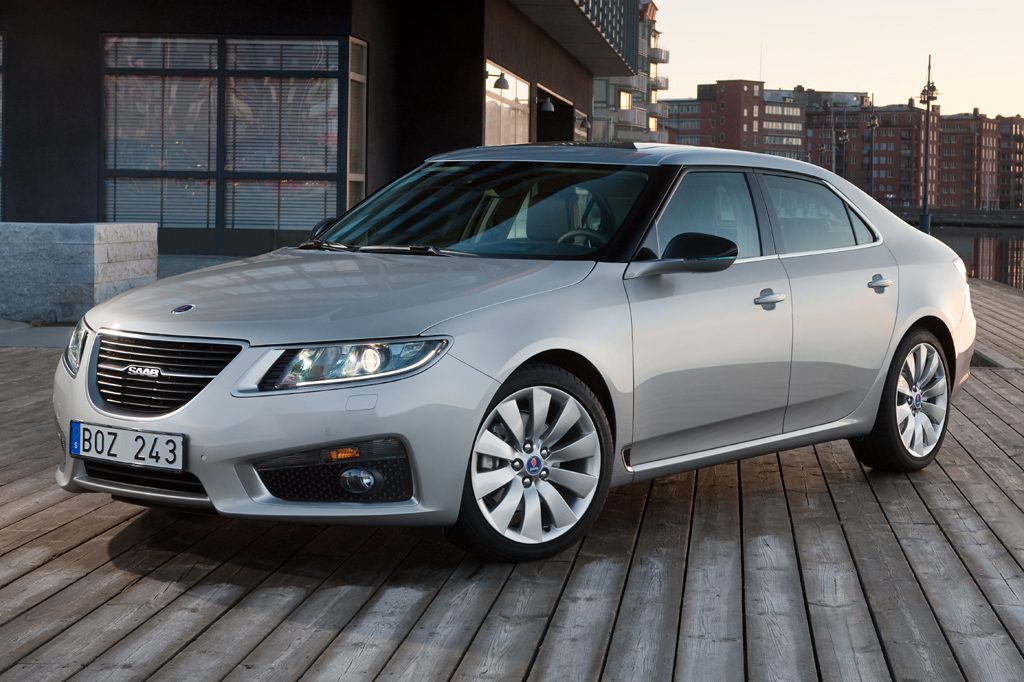 2010 Saab 9-5 Front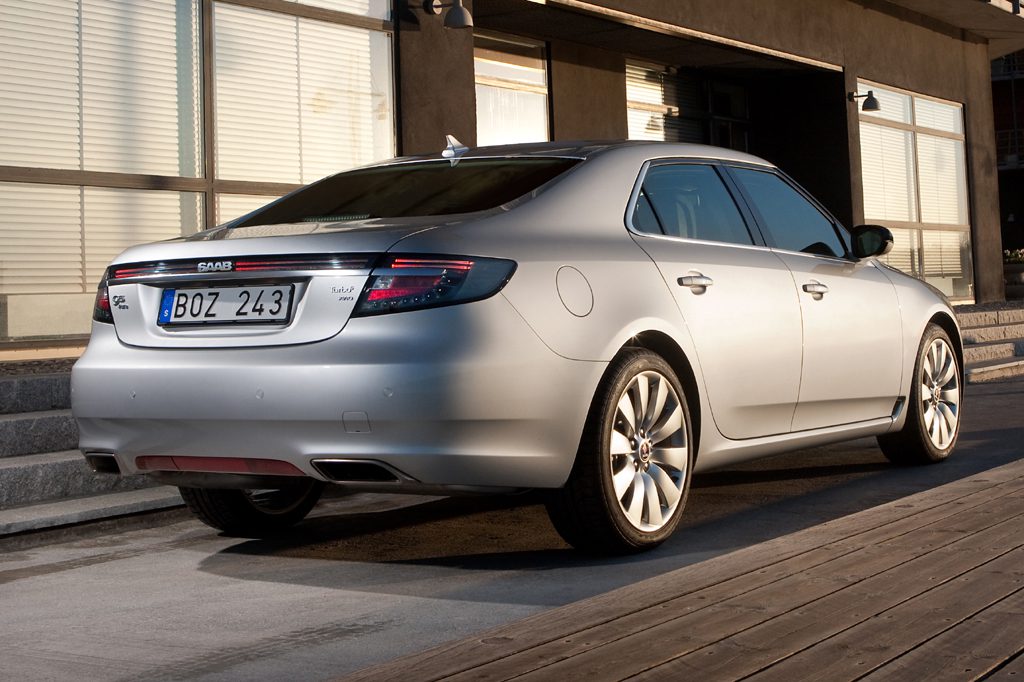 2010 Saab 9-5 Rear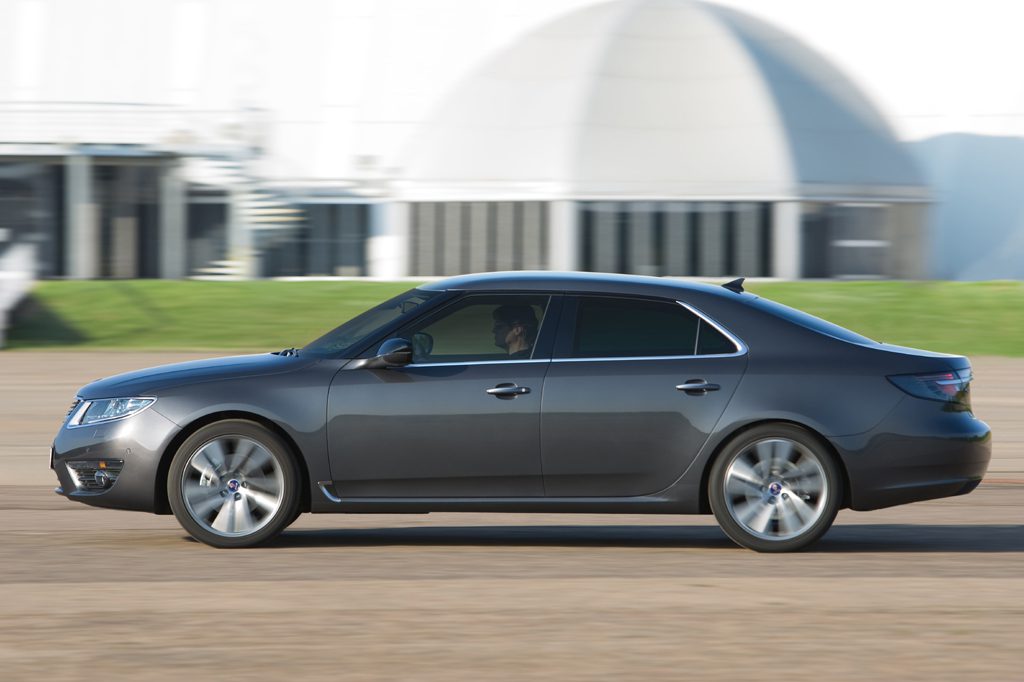 2010 Saab 9-5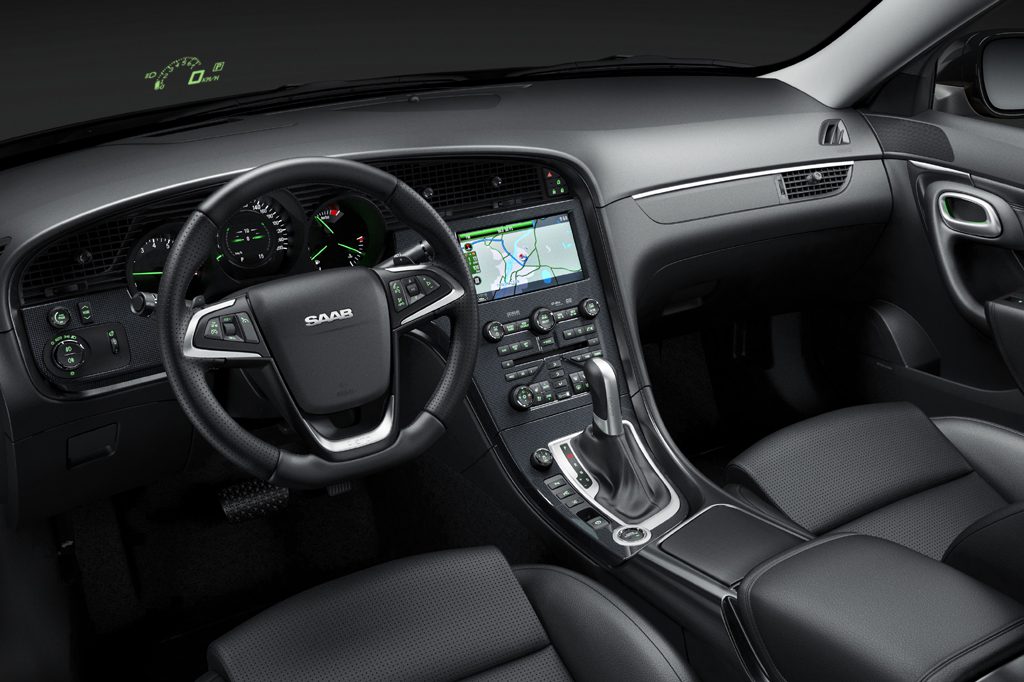 2010 Saab 9-5 Interior
In terms of ride comfort, driving dynamics, cabin appointments, and overall refinement, the 9-5 comes up short compared to the competition. Even without taking Saab's demise into account, there are several more compelling sedans on the market.
Overview
Saab's flagship sedan was redesigned for 2010, sharing some elements of its basic design with the 2011 Buick Regal. Although Saab was owned by General Motors during the 9-5's development, GM no longer owned Saab by the time the 9-5 went on sale; the company was owned by Spyker Cars N.V., a Dutch builder of exotic cars. A 4-door sedan was the only body style offered.
The 9-5 came in a single Aero trim level with standard all-wheel drive. Its sole powertrain teamed a 300-horsepower 2.8-liter turbocharged V6 engine with a 6-speed automatic transmission. Available safety features included ABS, traction control, antiskid system, curtain-side airbags, and front-side airbags. A sport suspension was standard. Among the available features were a head-up instrument display, bi-xenon headlights, tri-zone climate control, and a navigation system with hard drive for storing digital-music files.
Yearly Updates
2011 9-5
The 2011 Saab 9-5 lineup expanded to include new trim levels and a new engine. The returning 9-5 Aero was joined by the new Turbo4 Base, Turbo4 Premium, and Turbo6 trim levels. Turbo4 versions had front-wheel drive and a turbocharged 220-horsepower 2.0-liter 4-cylinder engine capable of running on gasoline and/or E85 ethanol-blended fuel. Turbo6 shared the Aero's all-wheel drive and a turbocharged 300-horsepower 2.8-liter V6 engine.