Exotic car; Built in England
4-door sedan
4-door sedan
longitudinal front-engine/rear-wheel drive
Good condition price range: $NA – $NA*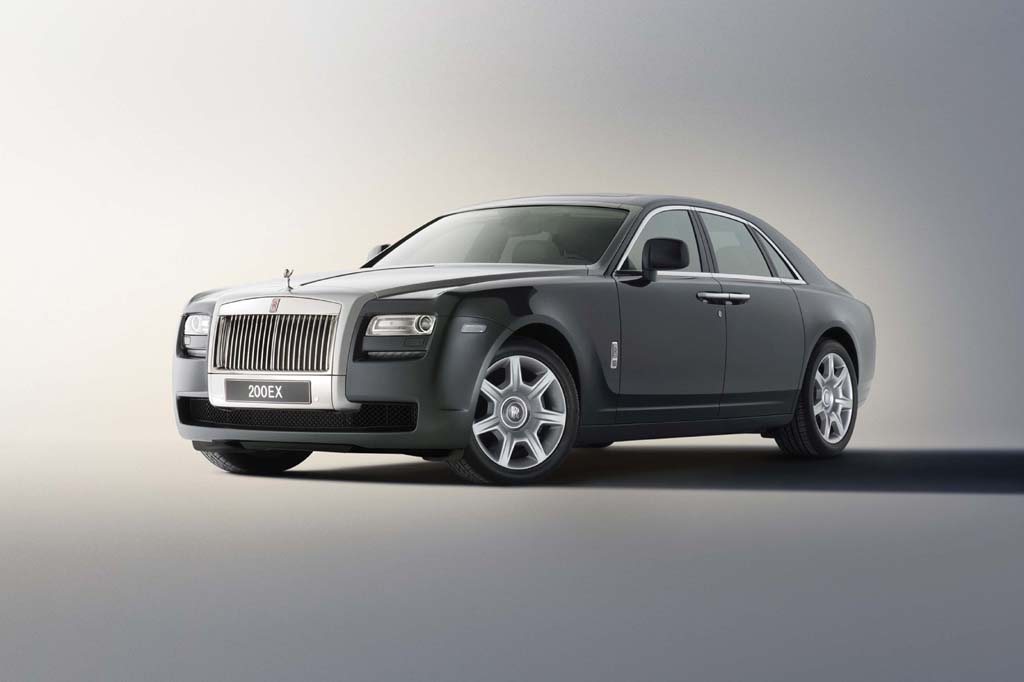 2010 Rolls-Royce Ghost Front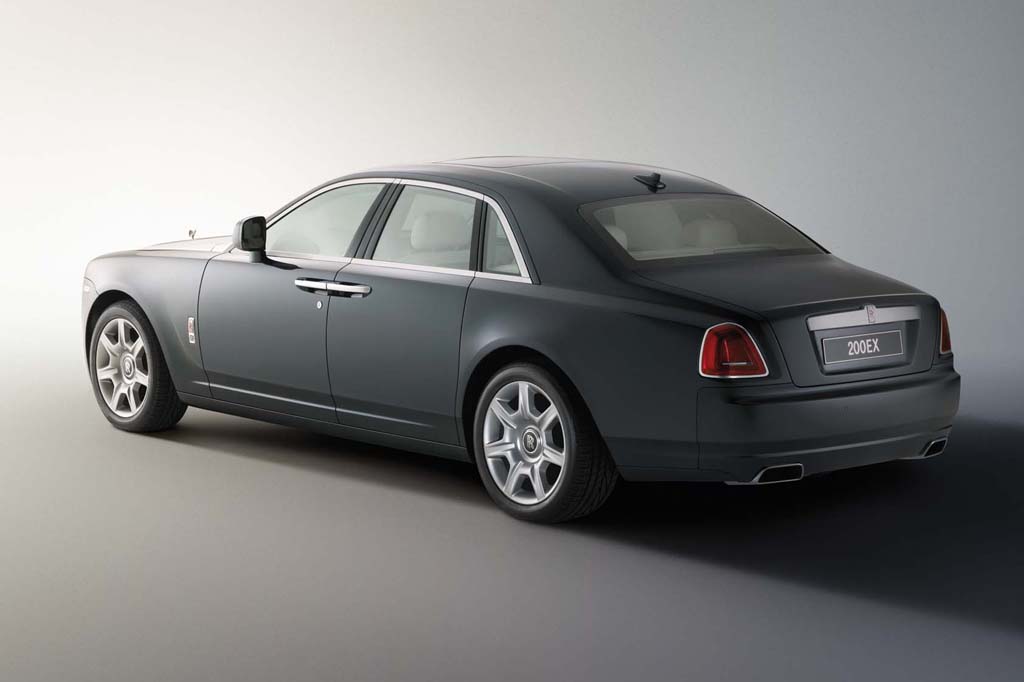 2010 Rolls-Royce Ghost Rear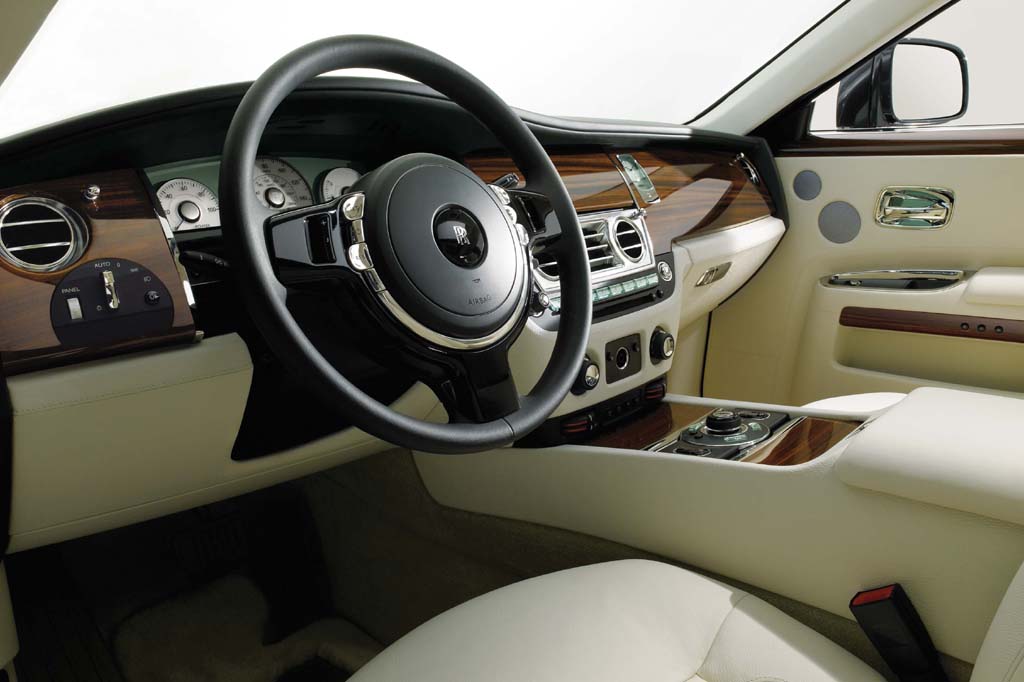 2010 Rolls-Royce Ghost Interior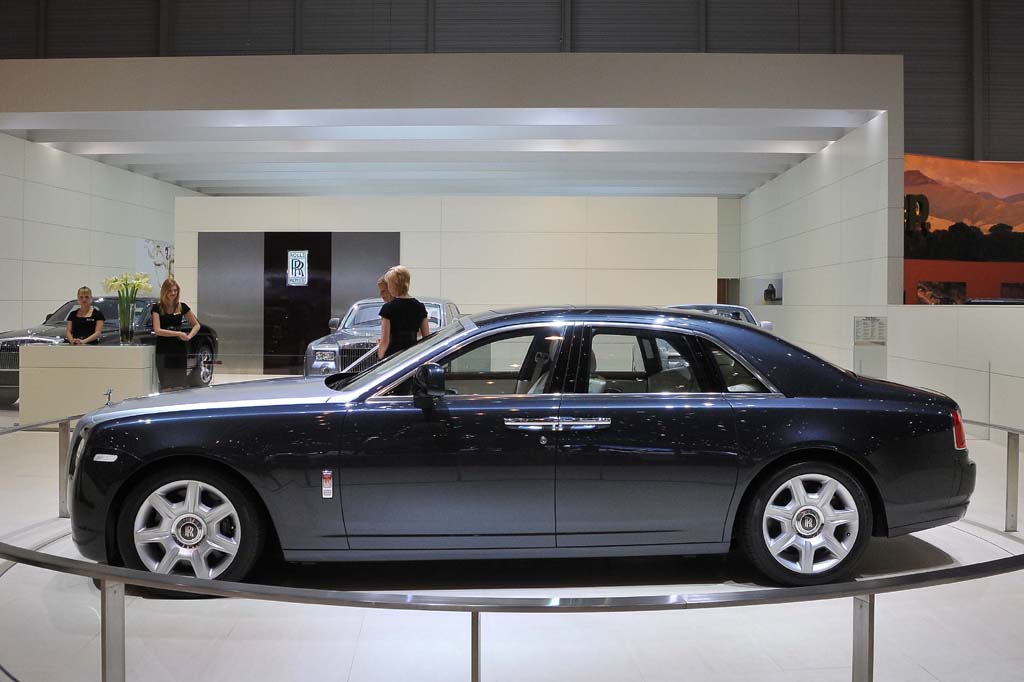 2010 Rolls-Royce Ghost Profile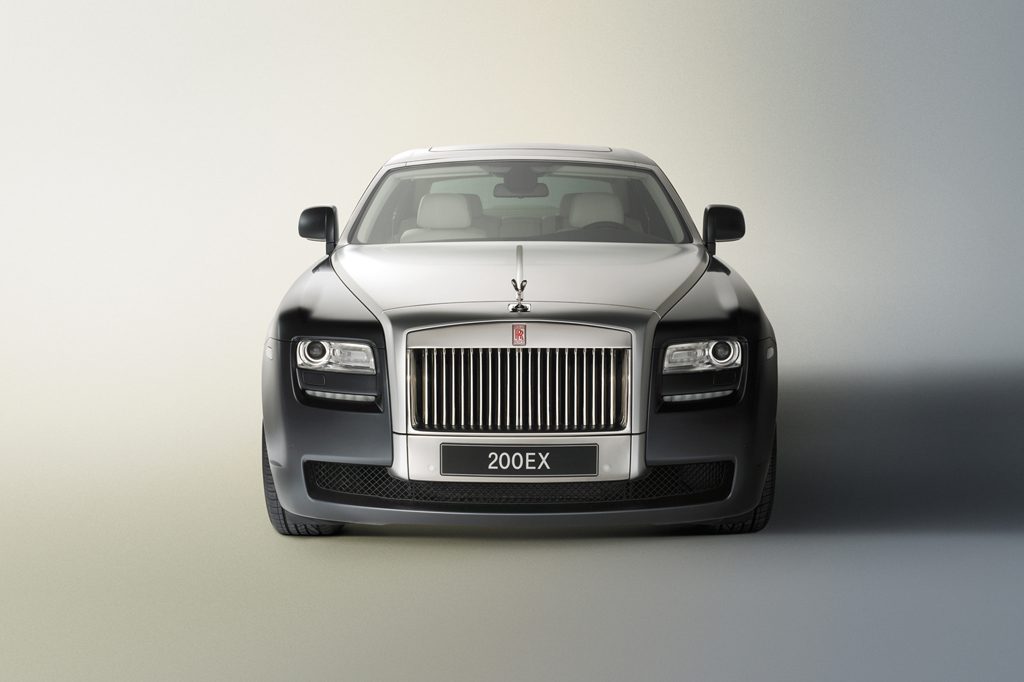 2010 Rolls-Royce Ghost Front-2
Pros:

Interior materials
Quietness
Ride

Cons:

Fuel economy
Maneuverability
Rolls-Royce's Ghost lacks the sporty character of big sedans from Bentley or Mercedes-Benz, but trumps both with near-absolute cabin isolation. We prefer the Bentley's special blend of hustle and coddling, but well-heeled shoppers looking for extravagant cabin appointments and bank-vault quiet may find the Ghost to be just what they're seeking.
Overview
First seen in concept form as the experimental 200EX (previously code-named RR4), the Ghost debuted in production form as a 2010 model. Borrowing the "Ghost" name from posh sedans of an earlier era, the 2010 four-door from this renowned British luxury-motorcar builder seated five and had rear-wheel drive. Although it had been billed as a smaller, "entry-level" companion to the larger Rolls-Royce Phantom Sedan, the Ghost was really more of a higher-performance offering. Though less formal in appearance, it was nevertheless meant to be instantly recognizable as a Roll-Royce. The Ghost aimed at buyers who intended to drive the vehicle themselves, as opposed to being chauffeured. Design work was inspired by contemporary furniture, architecture, and yachts, according to Rolls-Royce. Compared with the Phantom, the Ghost was shorter in wheelbase by about 11 inches and in overall length by 17, making it about half-a-foot longer than a Bentley Continental Flying Spur or Mercedes-Benz S-Class sedan. Carried over from the bigger Phantom were rear-hinged rear doors. The sole powertrain was a 563-horsepower, turbocharged 6.6-liter V12 mated to an eight-speed automatic transmission. Available safety features included antilock braking, traction control, an antiskid system, front-side airbags, rear-side airbags, and curtain-side airbags. Unique paint, trim, and leather colors were available through Rolls-Royce's Bespoke program that allows buyers to tailor the vehicle to their taste. Available features included a lane departure warning, active cruise control, head-up display, and an infrared night-vision camera. Ghosts rode on standard 19-inch tires. Sticker price for the 2010 Ghost was $245,000, and Rolls-Royce claimed 0-60 mph acceleration in a brisk 4.8 seconds.
Yearly Updates
2011 Ghost
Only slight changes marked the 2011 Rolls-Royce Ghost. Black cashmere headlining was now a no-cost option, and seat piping was available.
2012 Ghost
An extended-wheelbase model joined the original Rolls-Royce Ghost for 2012, adding 6.7 inches to both wheelbase and overall length. That extra length translated to greater rear-passenger legroom, and added $40,000 to the Ghost's price.