Compact car; Built in Japan
4-door hatchback
4-door sedan
transverse front-engine/front-wheel drive
Good condition price range: $5,200 – $19,600*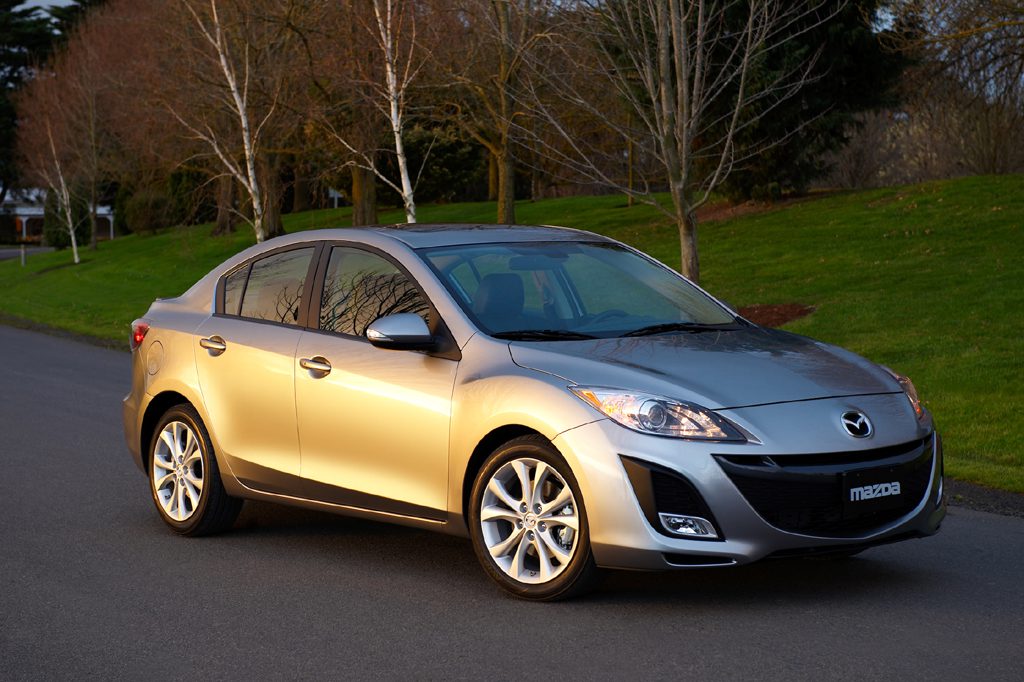 2010 Mazda 3 4-door sedan front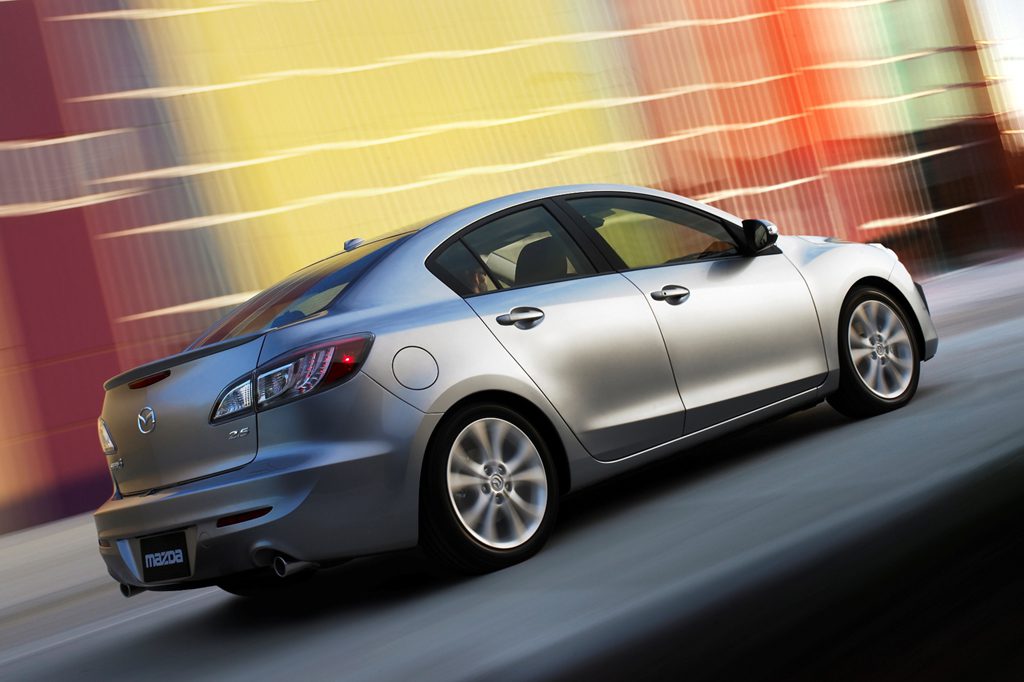 2010 Mazda 3 4-door sedan rear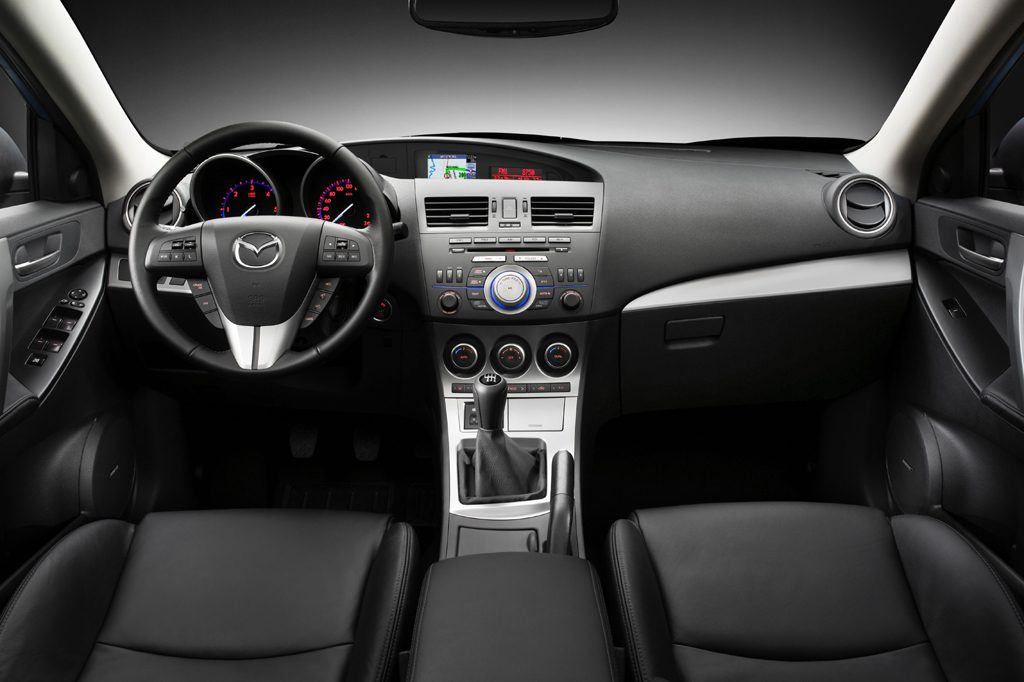 2010 Mazda 3 interior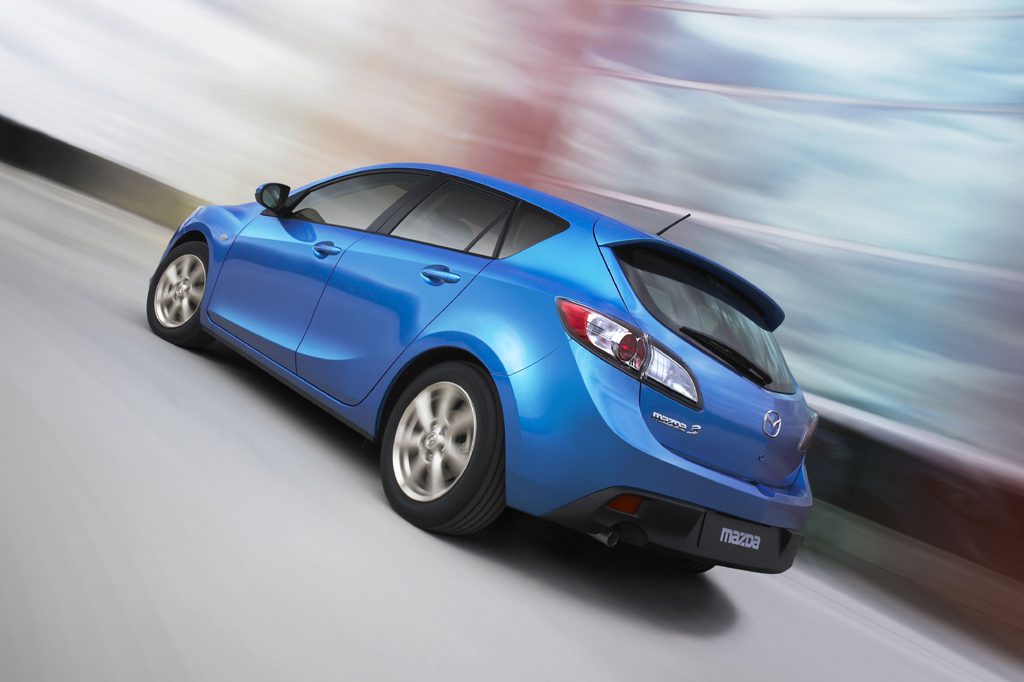 2010 Mazda 3 hatchback rear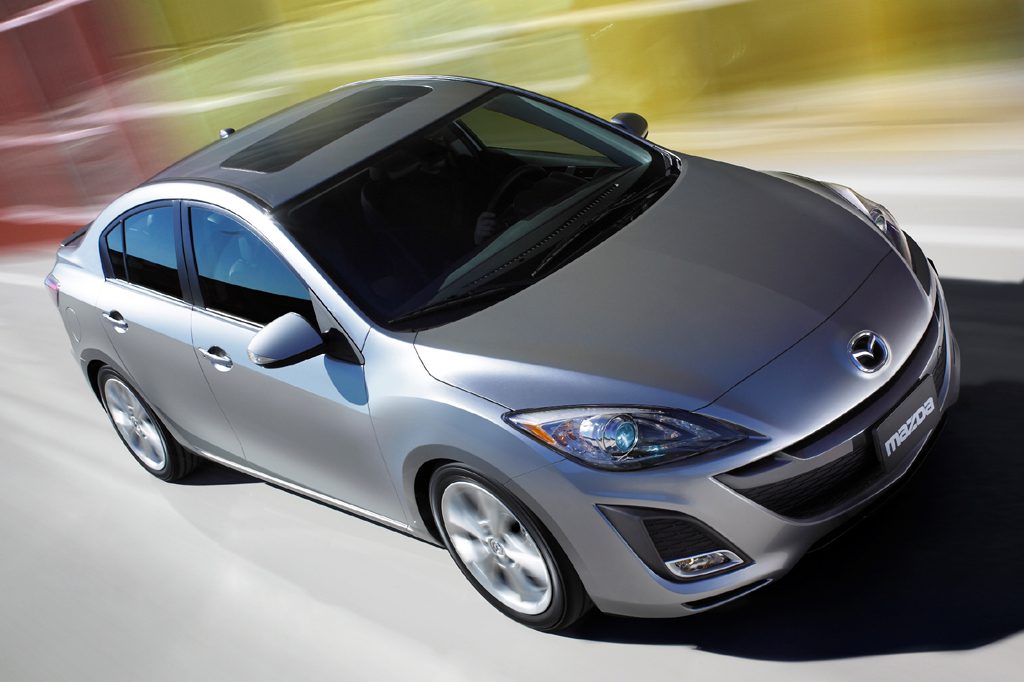 2010 Mazda 3 4-door sedan front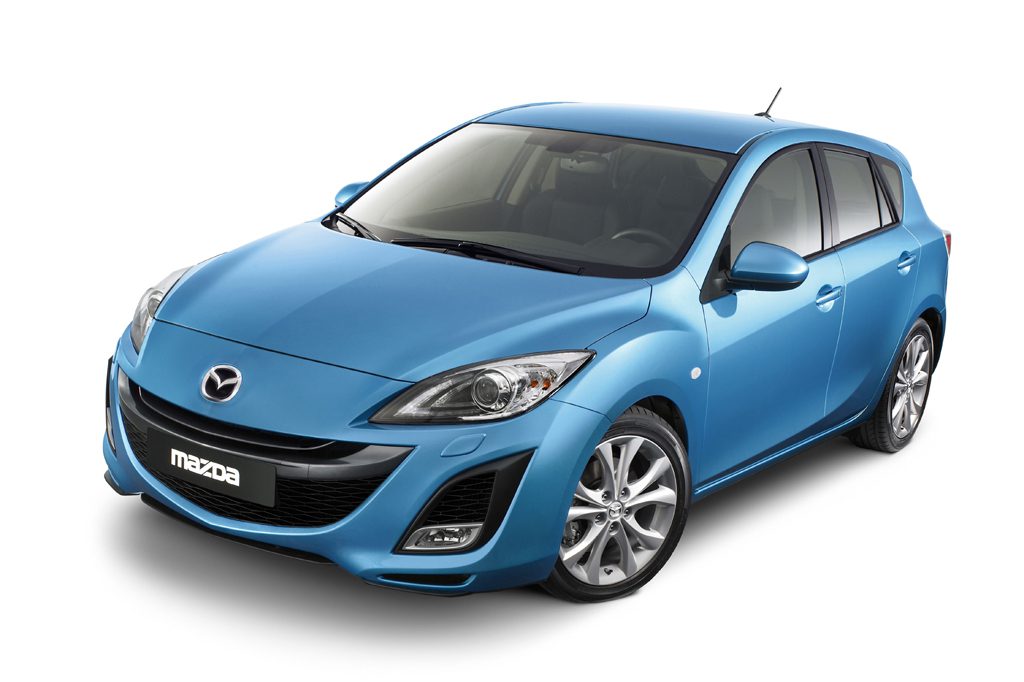 2010 Mazda 3 hatchback front
Pros:

Acceleration (s models)
Cargo room (hatchback)
Fuel economy
Interior materials
Steering/handling

Cons:

Acceleration (i models)
Navigation-system controls
Noise (especially MazdaSpeed)
Rear-seat entry/exit
Rear-seat room
No wonder the Mazda 3 is the brand's best-selling car. This model boasts a stable ride, solid cabin appointments, a versatile hatchback body style, and a fun-to-drive character unmatched by most like-priced rivals of any size. The raucous and powerful MazdaSpeed can be rewarding to drive, but it requires more finesse and attention than rival factory-tuned compact cars. On all, the engines are on the loud side, and rear-seat room fails to impress. New-car prices have been rather high for the class, but Mazda's 3 has been available with several unexpected features, including steering-linked headlights and dual-zone automatic climate control. For everything they offer, Mazda 3 i and s models are strong picks.
Overview
Redesigning of the Mazda 3 for 2010 gave the second-generation version freshened styling and more available power. First introduced in 2004 with the theme of affordable sportiness, these compact cars again came in four-door sedan and four-door hatchback body styles, all with front-wheel drive. Measuring 3 inches longer overall, they rode the same wheelbase as before, adding some features borrowed from the larger Mazda 6. The 3 was available in i and s versions. Mazda 3s with the i prefix were sedans only, available in SV, Sport, and Touring trim levels. Sport and Grand Touring trim levels were available on 3s with the s prefix. Each was offered as a sedan or hatchback. Also available was a revamped high-performance MazdaSpeed 3 hatchback. All Mazda 3s had four-cylinder engines. Mazda 3 i versions had a 148-horsepower 2.0-liter that carried over from previous models. The s versions got a new 167-horsepower 2.5-liter four-cylinder that replaced the previous models' 156-horsepower 2.3-liter four-cylinder. The 2.0-liter models were paired with either a five-speed manual or new five-speed automatic transmission. The 2.5-liter versions mated with a six-speed manual or five-speed automatic. The MazdaSpeed 3 reprised its turbocharged 263-horsepower 2.3-liter four-cylinder engine and six-speed manual transmission. Standard safety features included all-disc antilock braking, traction control, an antiskid system, curtain-side airbags, and front-side airbags. Available features included stability control, leather trim, a navigation system, keyless entry and starting, a wireless cell-phone link, and satellite radio. The Mazda 3 competed against such rivals as the Honda Civic, Ford Focus, Nissan Sentra and Versa, and Volkswagen Golf/GTI/Jetta.
Yearly Updates
2011 3
The Mazda 3 lineup saw expanded feature availability on some models, and other versions got some new standard equipment. Traction control and an antiskid system, previously unavailable on the i SV and i Sport, were now standard. A sunroof and Bose-brand audio system became standard on the s Grand Touring (previously optional). A navigation system, satellite radio, keyless access/engine start, rain-sensing wipers, and steering linked bi-xenon headlights were optional as part of a Tech Package on s and MazdaSpeed models. Chevrolet's Cruze debuted for 2011 as a new Mazda 3 competitor.
2012 3
The Mazda 3 received freshened styling and two new models for 2012. New were the i Touring SKYACTIV and i Grand Touring SKYACTIV, both having a more-efficient 155-horsepower version of the148-hp 2.0-liter engine found in other i models, along with additional fuel-saving features.
2013 3
Changes for the 2013 Mazda 3 took place in the cabin. Interior materials saw some updates, and all included revised audio/infotainment/navigation systems.