Premium midsize car; Built in Germany
2-door convertible
2-door coupe
4-door sedan
4-door wagon
longitudinal front-engine/rear- or 4-wheel drive
Good condition price range: $18,000 – $72,000*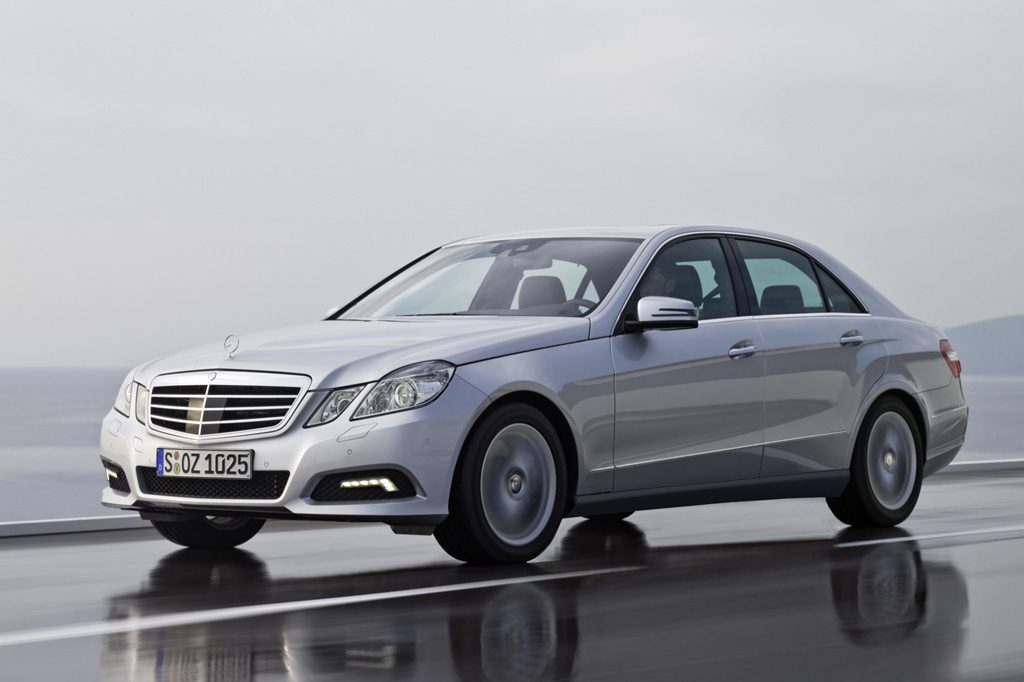 2010 Mercedes-Benz E-Class 4-door sedan front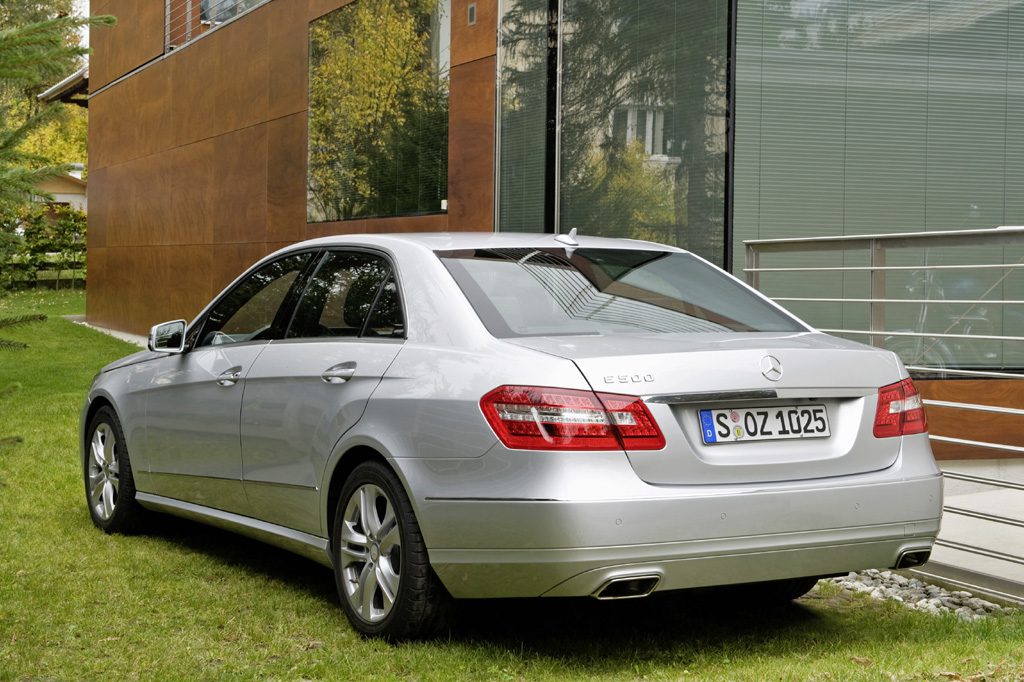 2010 Mercedes-Benz E-Class 4-door sedan rear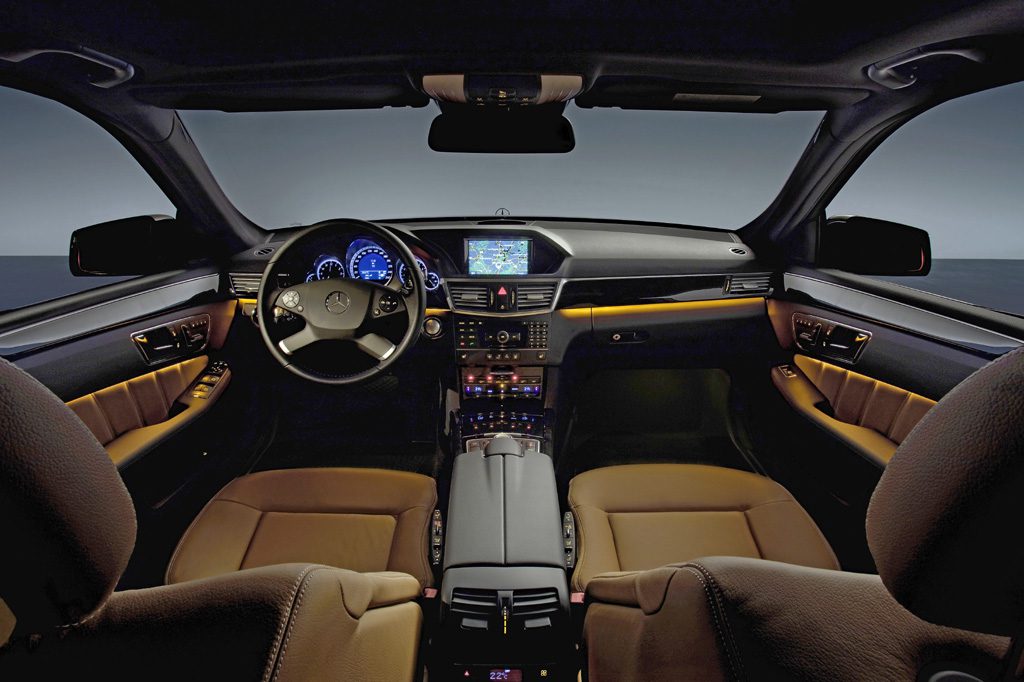 2010 Mercedes-Benz E-Class interior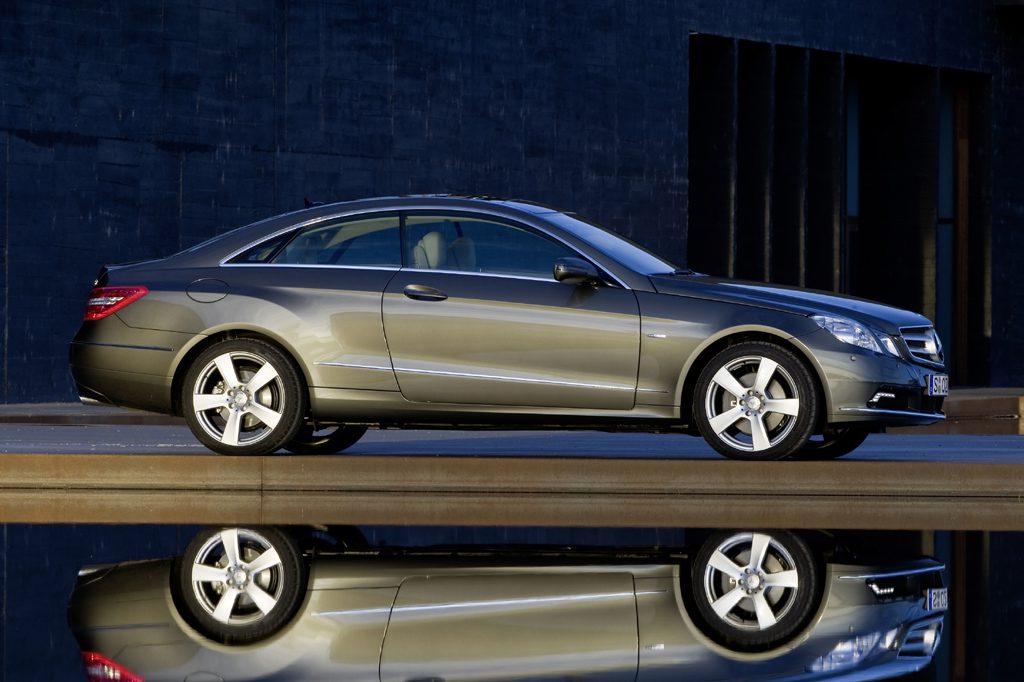 2010 Mercedes-Benz E-Class 2-door coupe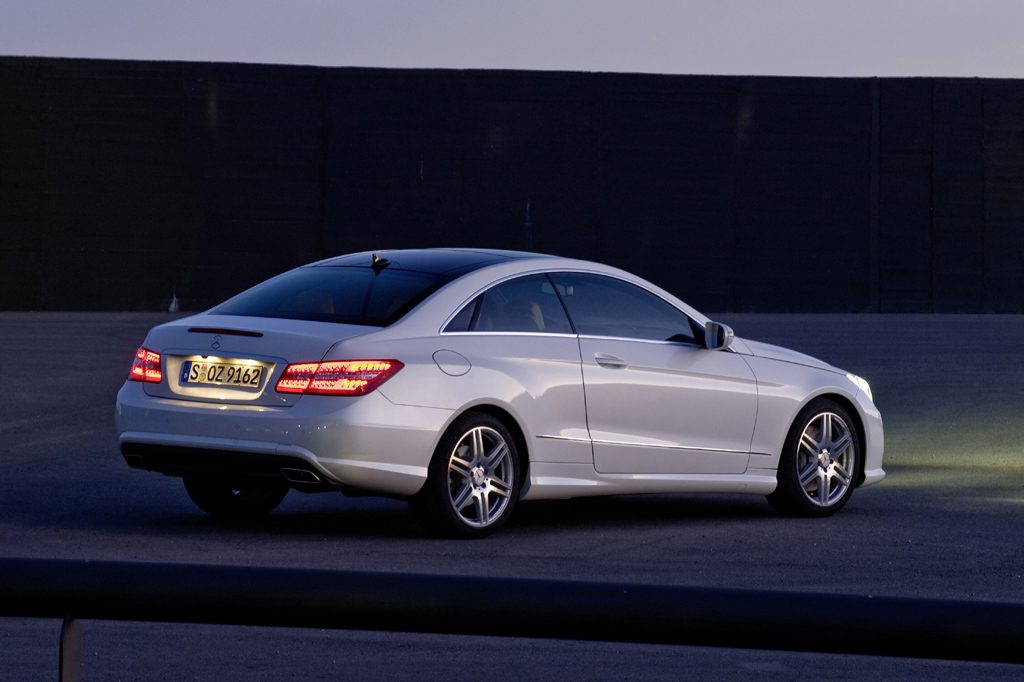 2010 Mercedes-Benz E-Class 2-door coupe
Pros:

Acceleration
Build quality
Cargo room
Quietness
Ride
Brake performance

Cons:

Cargo room (coupe/conv.)
Fuel economy
Rear-seat comfort (coupe/conv.)
Our Recommended nod goes to the E-Class sedan. It's comfortable, quiet, and as luxurious as you would expect a Mercedes-Benz to be. All but the power hungry will find the V6 model sufficient for everyday use. Coupes share many of the sedan's virtues, but cramped interior accommodations make them more suitable for single folks or empty-nesters. Convertibles are pricey but extraordinarily well engineered. AIRCAP is a thoughtful solution to the problem of not being able to carry on a conversation or listen to the radio with the top down. The convertible adds further strength to an already solid lineup. The E63 AMG delivers world-class acceleration and handling, yet can be comfortably driven every day.
Overview
Redesigned for 2010, the long-lived Mercedes-Benz E-Class gained freshened styling, new features, and a new body style. Mercedes' premium-midsize car came as a four-door sedan and a new-for-2010 two-door coupe with pillarless hardtop styling, which was essentially a slightly larger replacement for the CLK. Most of the powertrains from the 2009 E-Class carried over for 2010. Reprising their roles were the entry-level E350 and high-end E550. Also offered were the high-performance E63 sedan, as tuned by Mercedes' AMG performance arm. E350s held a 268-horsepower 3.5-liter V6 engine. E550s had a 382-horsepower 5.5-liter V8. The 2010 E63 adopted the 518-horsepower 6.2-liter V8 from the larger S63. A seven-speed automatic transmission was standard on all 2010 E-Class models. All models had standard rear-wheel drive, but E350/E550 sedans offered Mercedes' 4MATIC all-wheel drive.
Standard safety features included antilock braking, traction control, an antiskid system, curtain-side airbags with rollover deployment, front-side airbags, front hip-protecting side airbags, and a driver-knee airbag. Rear-side airbags were an option. Mercedes' driver-adjustable air suspension was standard on the E550 sedan. Among the new features available on the 2010 Mercedes-Benz E-Class were adaptive high-beam headlights, which include a camera designed to recognize oncoming traffic and adjusts lamp intensity between low and high beams. Also new for the E-Class were a night-vision system and Mercedes' active multi-contour seats with massage function. Other options available on most models included a navigation system, a rearview camera, an electronic trunk closer, keyless access and engine start, and adaptive cruise control. The sedan's optional Sport Package included specific wheels and trim. Similar features were available on the coupe as part of its Appearance Package. Competitors included the BMW 5-Series, Infiniti M, and Jaguar XF.
Yearly Updates
2011 E-Class
For 2011, the E-Class lineup expanded with the addition of a diesel sedan as well as new convertible and station wagon body styles. The four-door sedan and two-door coupe versions of Mercedes' premium-midsize car saw no major changes. New for 2011 was the turbodiesel E350 BlueTEC sedan with a 210-horsepower 3.0-liter turbodiesel V6. The coupe and convertible came only as the E350 and E550. A seven-speed automatic transmission was standard on all E-Class models. All coupe, sedan, and convertible models had standard rear-wheel drive. Only E350 and E550 sedans offered Mercedes' 4MATIC all-wheel drive. The station wagon was AWD only and had the gasoline V6 engine.
2012 E-Class
The 2012 Mercedes-Benz E-Class line got more-powerful engines along with a high-performance version of the station wagon. The E350's 3.5-liter V6 gained 34 horsepower. The E550 got a 402-hp 4.6-liter turbocharged V8 to replace a 382-hp 5.5-liter V8. The rear-drive E550 sedan was dropped, so all now came only with all-wheel drive. The performance-oriented E63 added a wagon version, and all models got a new 518-hp 5.5-liter turbocharged V8 to replace a 6.2-liter V8; an optional AMG Performance Package boosted it to 550 hp.
2013 E-Class
The 2013 Mercedes-Benz E-Class lineup gained a new gas/electric hybrid sedan and 4MATIC all-wheel drive for the coupe. The coupe and convertible now had heated seats as standard equipment, and all models received electromechanical power steering as well as the updated mbrace2 telematics system.