Compact car; Built in Japan
transverse front-engine/front-wheel drive
Good condition price range: $5,600 – $17,700*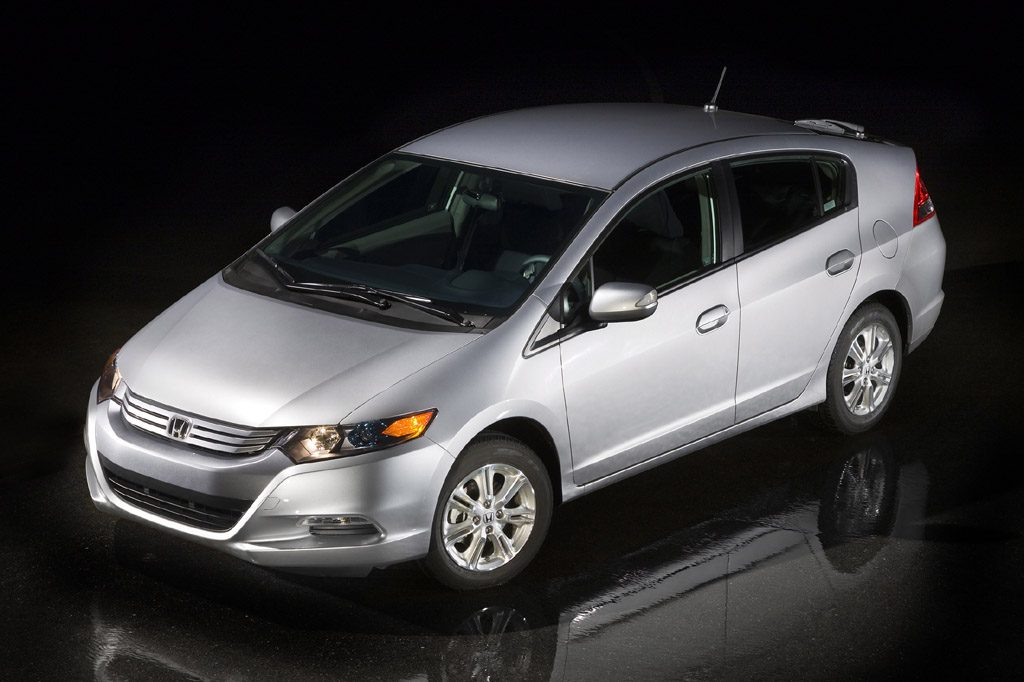 2010 Honda Insight front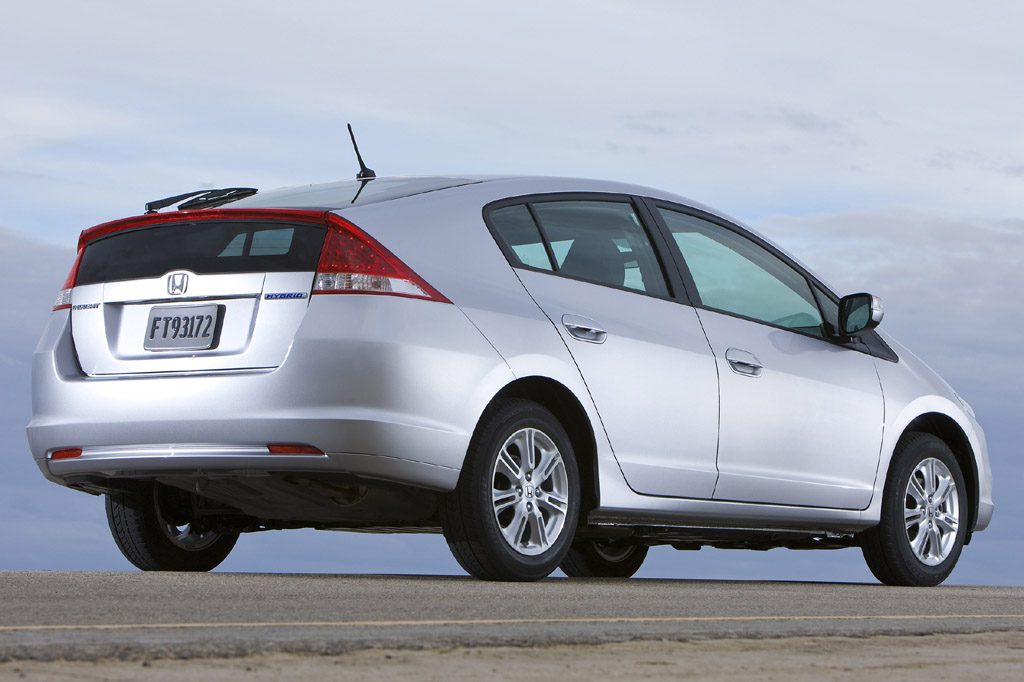 2010 Honda Insight rear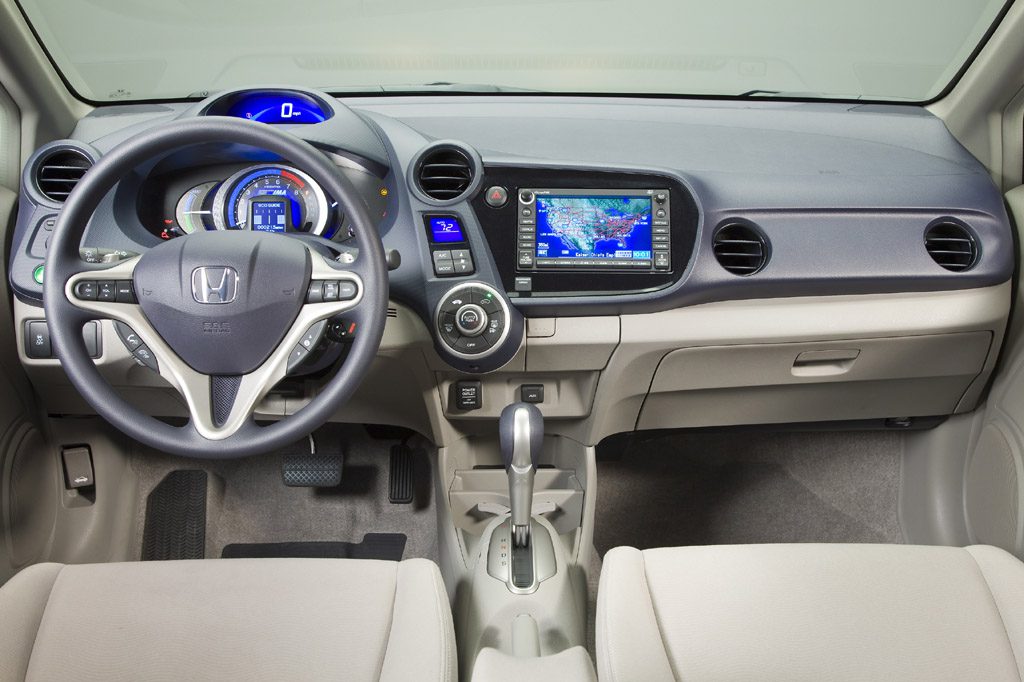 2010 Honda Insight interior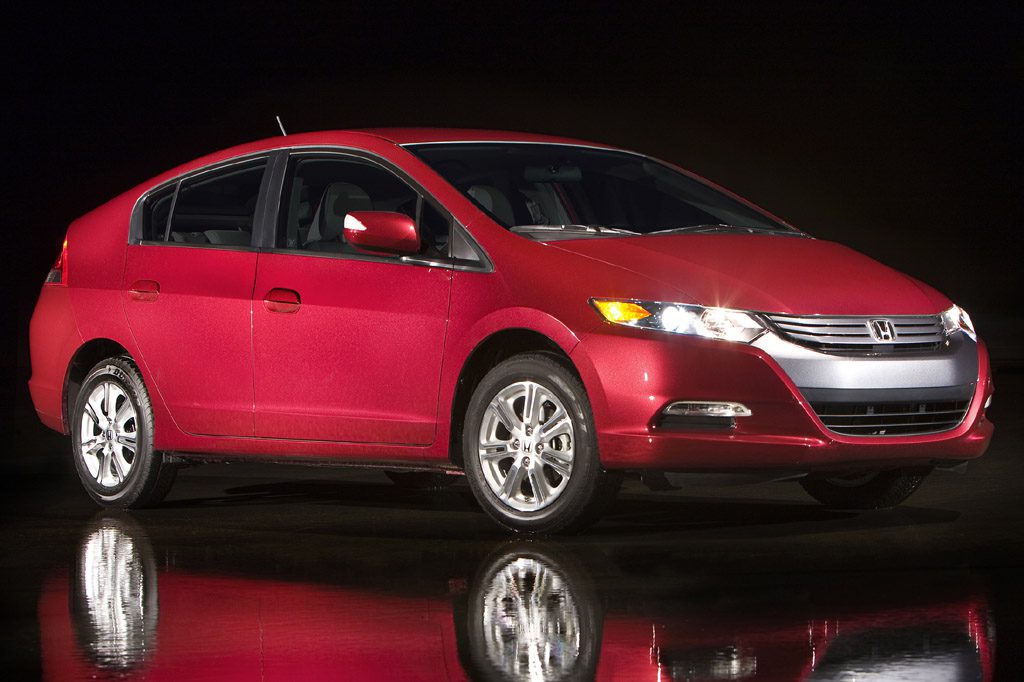 2010 Honda Insight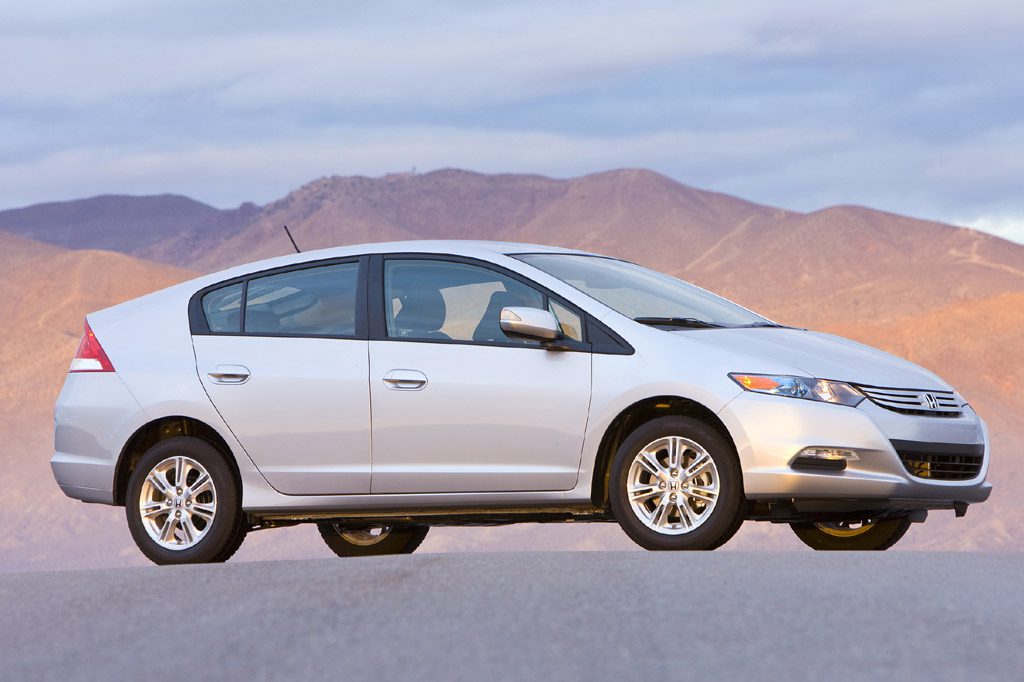 2010 Honda Insight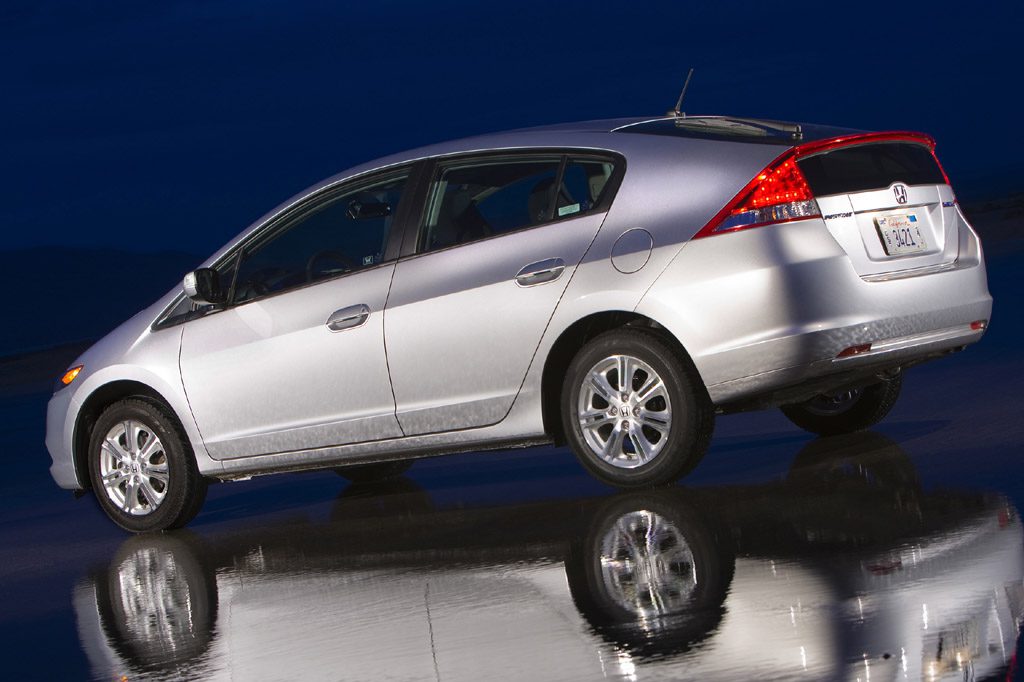 2010 Honda Insight
Pros:

Cargo room
Fuel economy
Front-seat space
Steering/handling

Cons:

Acceleration (low-speed)
Rear-seat entry/exit
Ride comfort
Road/wind noise
While its silhouette too closely mimics Toyota's Prius, Insight is notable for its lack of hybrid fussiness. The instrument panel is fairly conventional, and unlike the Prius, so is the shifter. New-car prices have been commendably low–especially with the addition of a new Base trim for 2011. If you're looking for serious fuel economy with set-and-forget simplicity, Insight could be the car for you.
Overview
Honda revived the Insight model name for 2010, but on a new, dedicated hybrid model, one completely different from the two-passenger Insight hybrid marketed in 2000-06. This gas/electric hybrid compact car from the Japanese-brand automaker was a five-passenger, four-door hatchback that mates a 1.3-liter four-cylinder engine with a battery-powered electric motor for a total of 98 horsepower. Honda's Integrated Motor Assist hybrid system allowed an Insight to run on one or both of its power sources, depending on conditions. Most of the time, however, the gas engine would shut off at a stop and then restart again when the driver released his or her foot from the brake pedal. No plug-in charging was ever required. Like Honda's Civic Hybrid sedan, Insight had a continuously variable transmission (CVT) that behaves much like an automatic. LX and EX trim levels were offered. Standard safety features included antilock braking, curtain-side airbags, and front-side airbags. Moving up to an EX added traction control and an antiskid system. The EX model also came with cruise control, steering-wheel-mounted paddle shifters, alloy wheels, heated power mirrors, and an upgraded audio system. A navigation system was available, and Insights so equipped were priced as separate models. They also included a wireless cell-phone link. The most logical Insight competitor was the Toyota Prius hybrid, as redesigned for 2010. Volkswagen's diesel-powered Jetta TDI also vied against Insight and other hybrids in the fuel-economy race.
Yearly Updates
2011 Insight
The original LX and EX trim levels were joined for 2011 by a Base model, which slotted below the LX. Two new fuel-efficient competitors arrived in 2011: the Chevrolet Volt, which had a gas engine to keep its battery charged, and the pure-electric Nissan Leaf.
2012 Insight
There were no changes of note to the 2012 Honda Insight.
2013 Insight
Insight was unchanged for 2013.
2014 Insight
There were no significant changes to the Insight for 2014.