Premium large car; Built in Germany
4-door hatchback
4-door hatchback
longitudinal front-engine/rear- or all-wheel drive
Good condition price range: $35,200 – $155,100*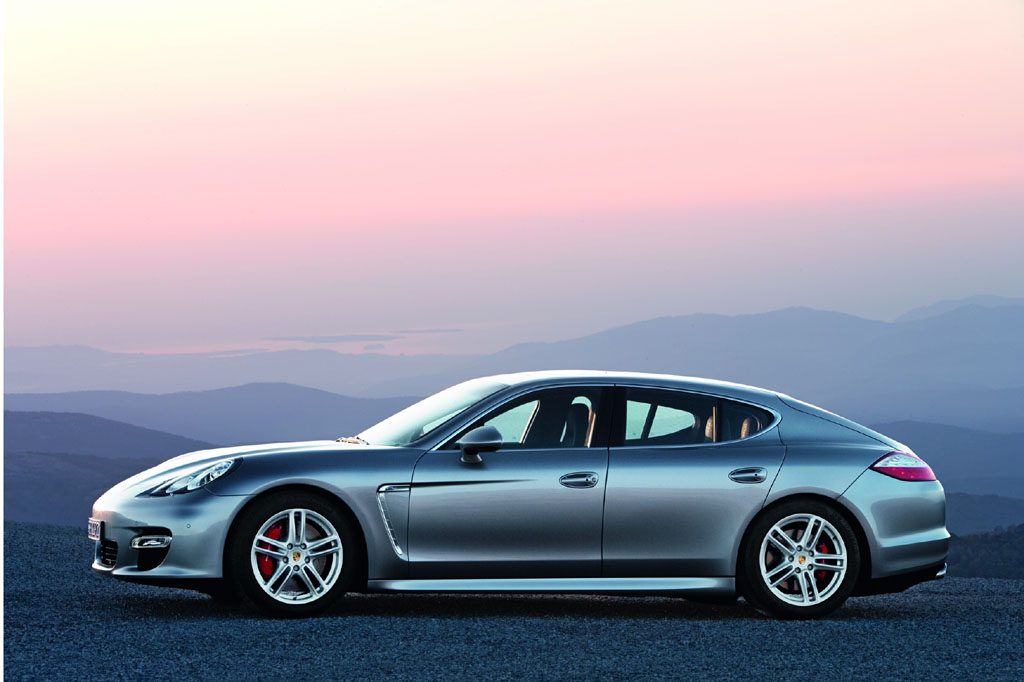 2010 Porsche Panamera profile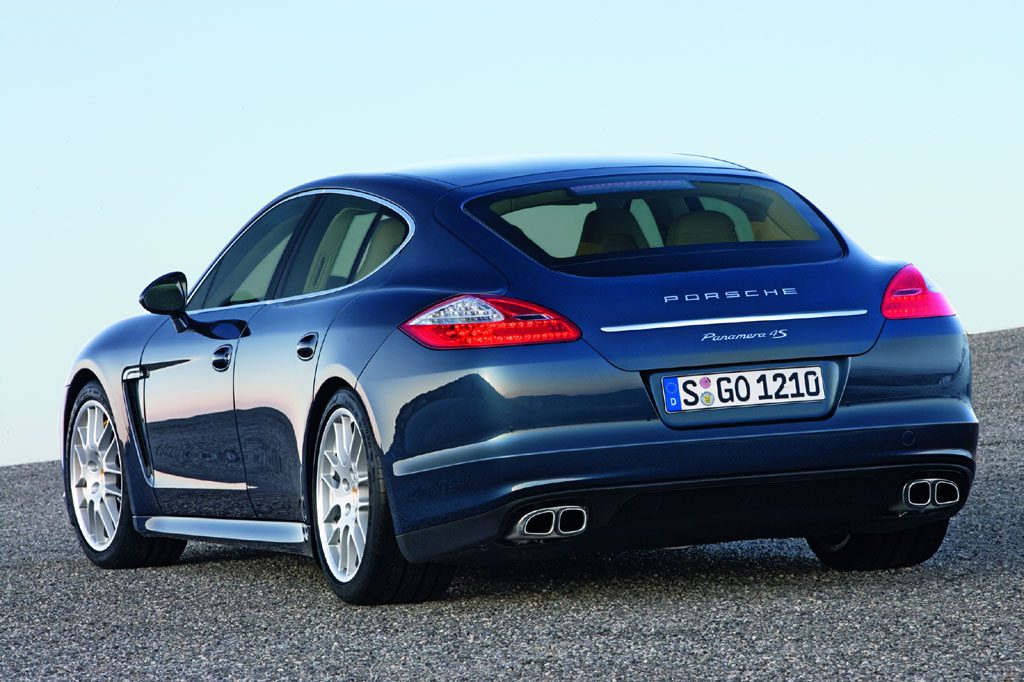 2010 Porsche Panamera rear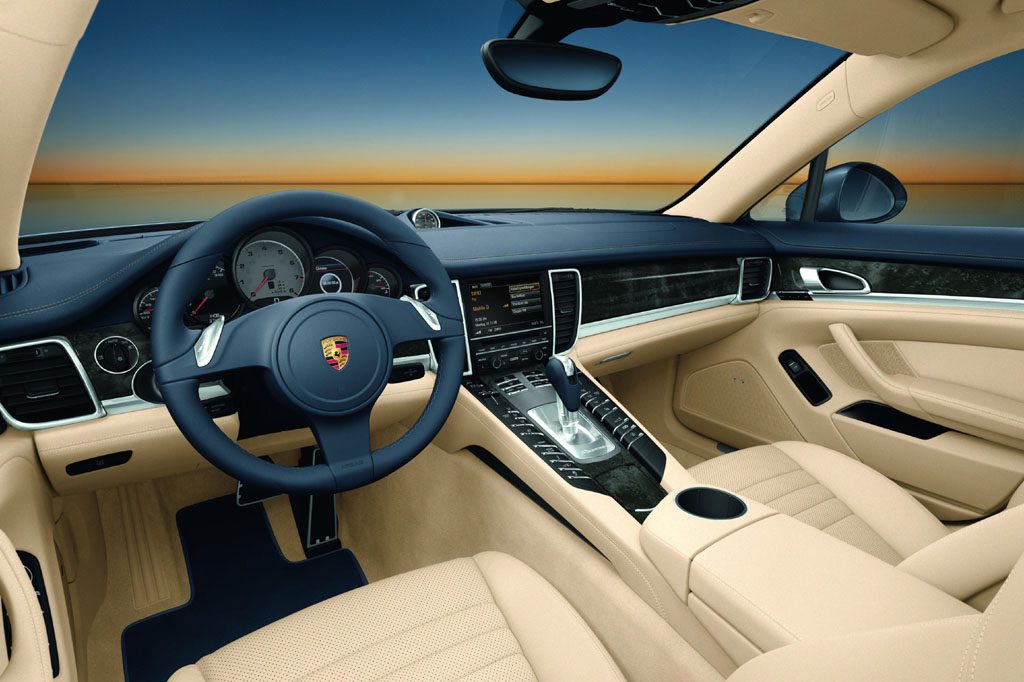 2010 Porsche Panamera interior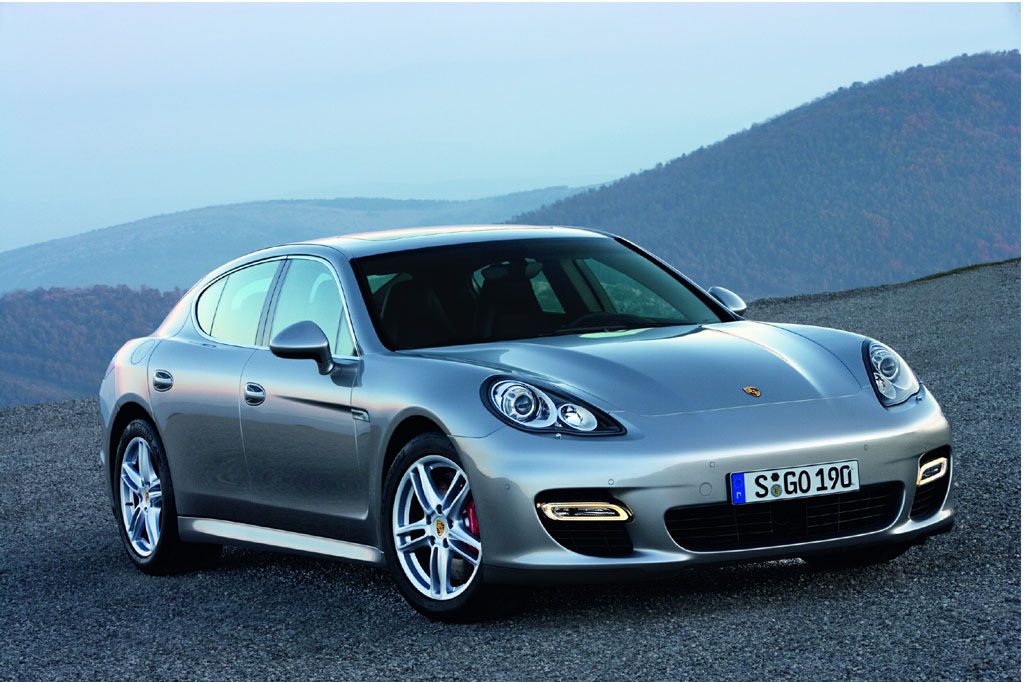 2010 Porsche Panamera front
Pros:

Acceleration
Available all-wheel drive
Cargo room
Handling
Interior materials
Passenger and cargo room

Cons:
Porsche predictably aimed for the sporty side of the luxury-car market and certainly hit its mark. The Panamera also scores points for its cargo versatility and passenger room/comfort. However, some compromises go along with Panamera's performance. For one, its low build sometimes makes getting in and out a hassle. While it eschews an "all-in-one" control interface (a la BMW or Mercedes-Benz), Panamera's dashboard workings take a bit of acclimation. Still, for folks who would otherwise own a sedan, an SUV, and a sports car but have only one garage space, this Porsche might be just the car to fill it. Our nod goes to the V6 Panamera and Panamera 4. Not only are they the least-expensive models, they also offer the best balance of power, handling, ride quality, and luxury.
Overview
The 2010 Porsche Panamera debuted as a large, four-passenger, four-door hatchback–quite a contrast to the long succession of Porsche two-door coupes and cabriolets. Rear-wheel-drive S and all-wheel-drive 4S and Turbo models were offered. All used a front-mounted 4.8-liter V8 engine and seven-speed dual-clutch automated-manual transmission that behaved much like an automatic. S and 4S models had 400 horsepower, while the Turbo generated 500 horsepower. Standard safety features included all-disc antilock braking, traction control, an antiskid system, curtain-side airbags with rollover sensing, front- and rear-side airbags, and front-knee airbags. All models had an engine stop and start feature that shut off the engine when the car was stopped and restarted it when the brake pedal was released. Also standard was a rear-obstacle detection system. An adaptive air suspension was standard on the Turbo and optional on the S and 4S. Other available features included four-zone automatic climate control, heated and ventilated front and rear seats, a split-folding rear seat, a rear refrigerator, steering-linked bi-xenon headlights, adaptive cruise control, and DVD entertainment. With the Panamera, Porsche competed against the Audi A8, BMW 7-Series, Jaguar XJ, and Mercedes-Benz S-Class.
Yearly Updates
2011 Panamera
The Panamera lineup expanded to include lower-price V6-powered models. New for 2011 was the base Panamera, which had a 300-horsepower 3.6-liter V6 engine. It joined the high-power S, 4S, and Turbo, all of which used a 4.8-liter V8 engine. All Panamera models had a seven-speed dual-clutch automated-manual transmission that behaves much like an automatic. All had an engine stop and start feature that shuts off the engine when the car is stopped and restarts it when the brake pedal is released. Electronic suspension control was optional on V6 models and standard otherwise.
2012 Panamera
For 2012, the Porsche Panamera lineup gained a new high-performance model along with a gas/electric hybrid. The performance-oriented Turbo S had a turbocharged V8 with 550 hp. The gas/electric S Hybrid teamed a supercharged 3.0-liter V6 with an electric motor for a combined 380 horsepower.
2013 Panamera
Though existing Panamera models were little changed for 2013, Porsche again did its typical thing by adding three new variations, each carefully calculated for price and content. These comprised the GTS, based on the V8 all-wheel drive Panamera 4S, and special Platinum Editions of the base V6 Panamera and AWD Panamera 4, which were technically trim options, not distinct models.
2014 Panamera
There was quite a bit new for the 2014 Panamera. All models wore updated exterior styling. There was a new e-Hybrid plug-in hybrid model, a new extended-wheelbase Executive model debuted. A new twin-turbocharged 3.0-liter V6 replaced the 4.8-liter V8 in Panamera S models.