Large car; Built in Canada
longitudinal front-engine/rear- or all-wheel drive
Good condition price range: $12,700 – $41,100*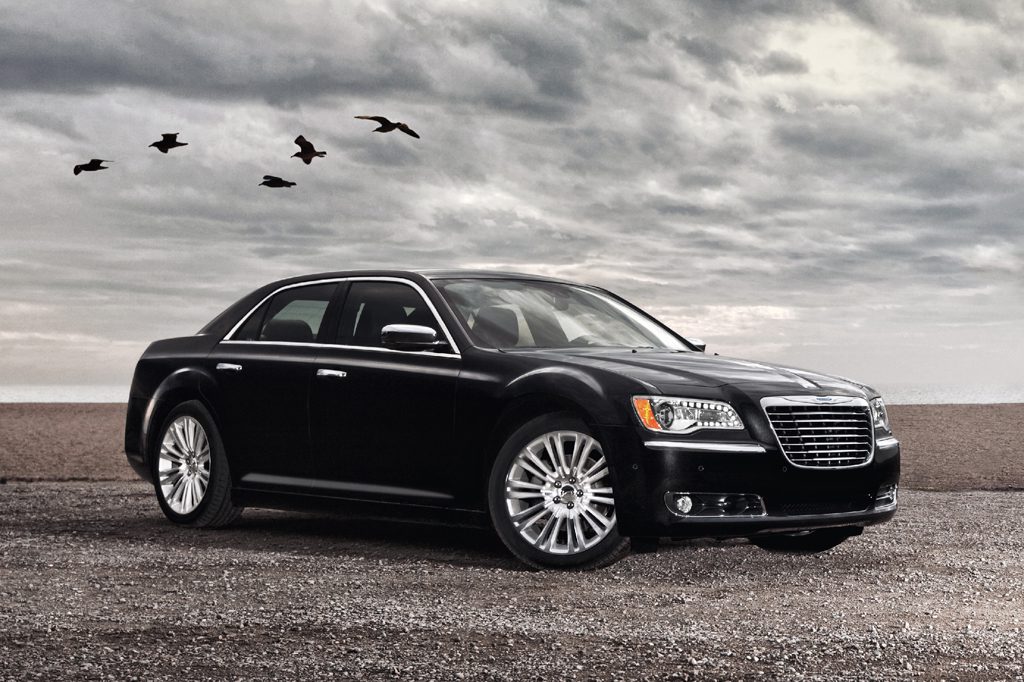 2011 Chrysler 300 Front

2011 Chrysler 300 Rear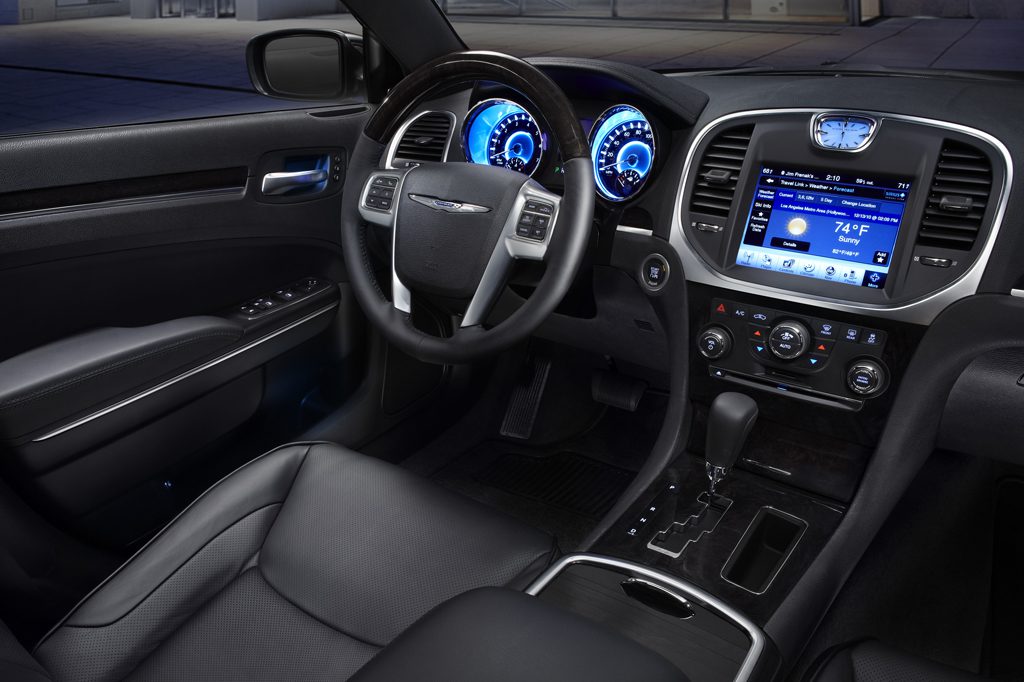 2011 Chrysler 300 Interior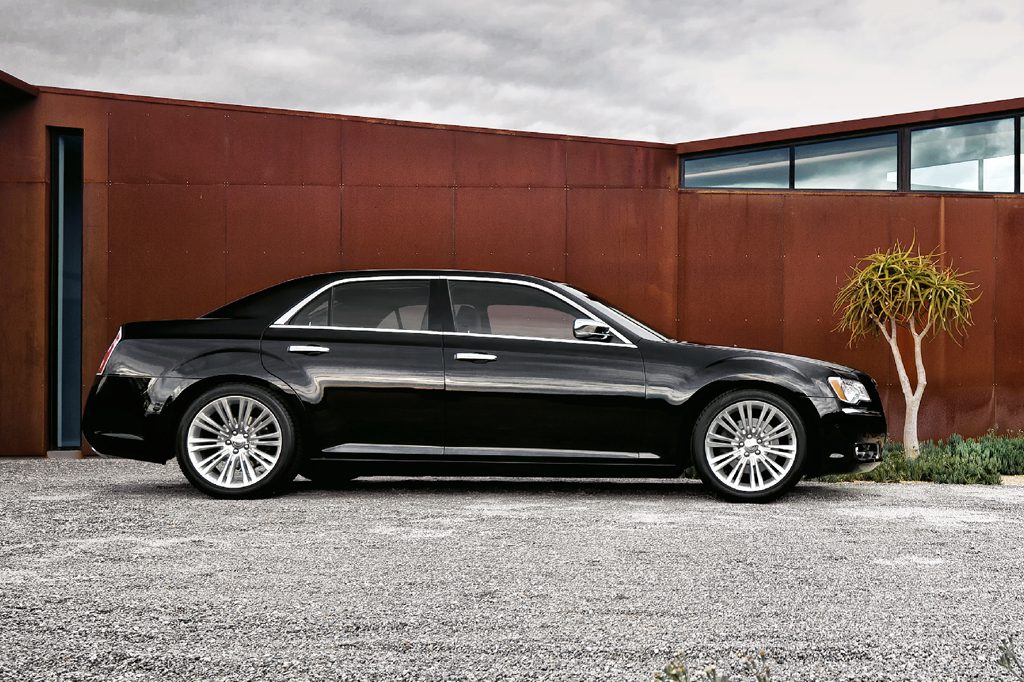 2011 Chrysler 300 Profile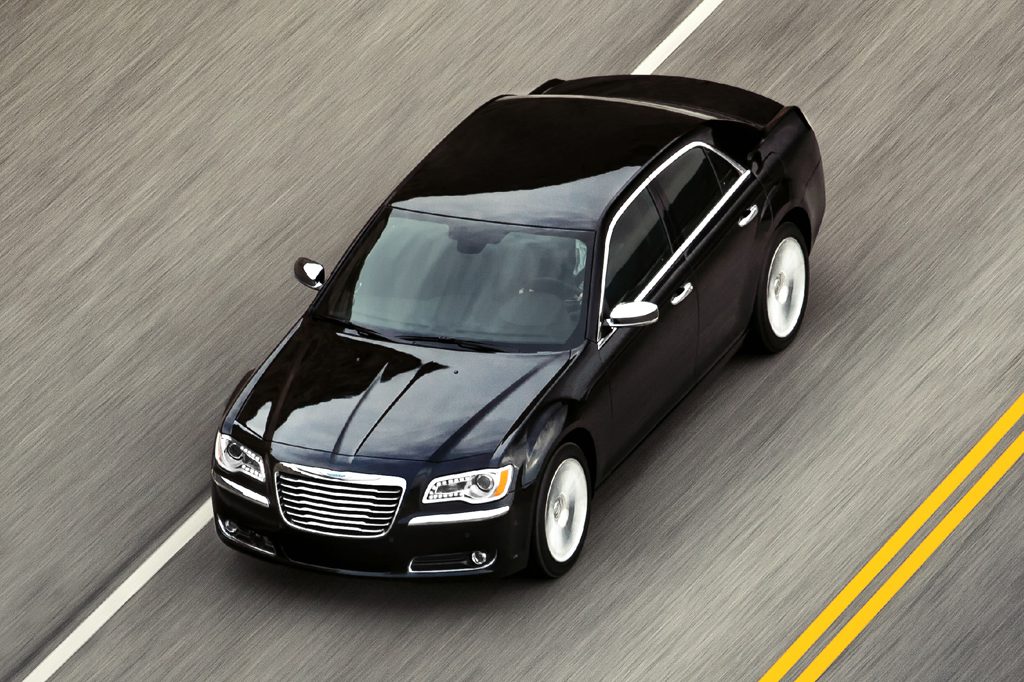 2011 Chrysler 300 Front-2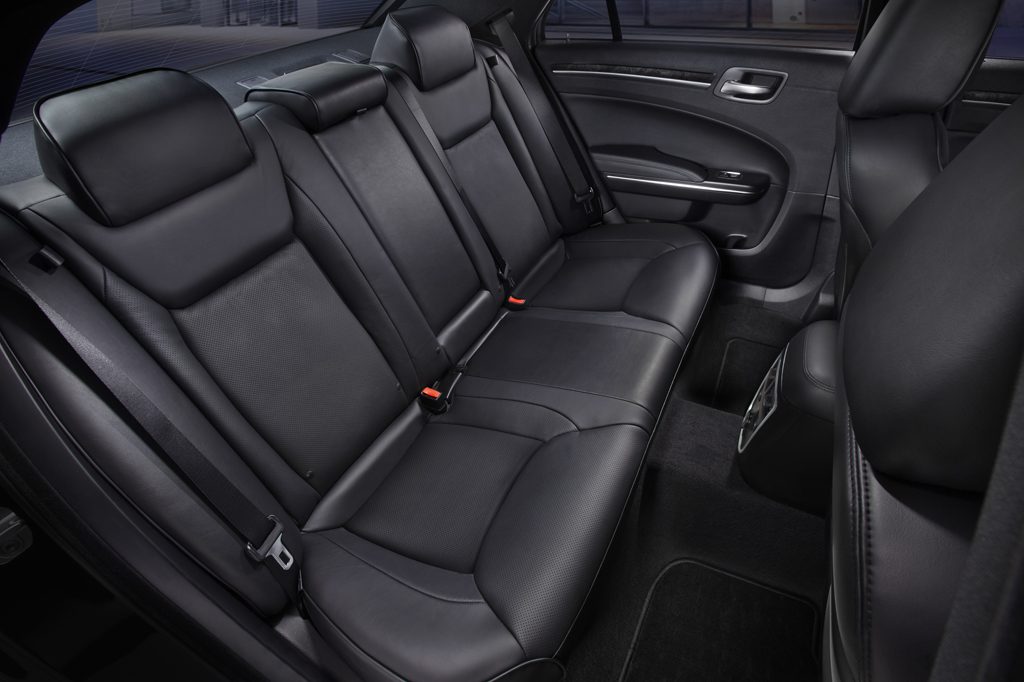 2011 Chrysler 300 Interior-2
Pros:

Acceleration (V8)
Fuel economy
Quietness
Ride

Cons:

Acceleration (V6)
Handling
Rear-seat room
Chrysler's latest, freshened 300 retains its unique style but in a package that's more refined than the prior-generation car. It makes up for merely average handling and rear-seat room with a quiet ride and classy interior appointments, while an SRT8 ratchets handling capability up a couple of notches. Though it feels a bit underpowered, the standard V6 engine should prove to be more than enough for most buyers. At the same time, we appreciate that Chrysler is continuing to offer the 300 with a brawny, yet smooth, 5.7-liter V8. Keep in mind that initially, picking the V8 was the only way to get all-wheel drive. That changed for 2012. Shoppers who desire a comfortable, distinctly American sedan would do very well to put the Best Buy 920120 300 on their list. Enthusiasts should welcome the return of the SRT8, an executive-class road rocket. Availability for 2012 of an AWD/V6 combination also is a welcome addition.
Overview
A model with a long and varied history, the Chrysler 300 underwent a major freshening for 2011, with revised styling and a new V6 engine. This large car shared its basic design with the Dodge Charger. Available trim levels included 300, 300 Limited, and high-performance 300C. All had rear-wheel drive, but the 300C was available with all-wheel drive as an alternative. Standard on the base 300 and the Limited was a new 292-horsepower, 3.6-liter V6 engine that could run on gasoline and/or E85 ethanol-blended fuel. 300C models contained a 5.7-liter V8 that developed 363 horsepower, with Chrysler's Multi-Displacement System cylinder deactivation system. The sole transmission for all models was a five-speed automatic.
Standard safety features included antilock braking, traction control, an antiskid system, front side airbags, a driver's knee airbag, and curtain side airbags. Leather upholstery and heated front seats were standard in the Limited and 300C. A navigation system, ventilated front seats, and a heated power tilt and telescopic steering wheel were standard in the 300C and optional for the Limited. Blind-spot alert, forward collision warning, adaptive cruise control, and rear cross-path detection were optional in Limited and 300C models. Rear cross-path detection activates when the transmission is in reverse in order to detect other vehicles approaching from the sides. Limited and rear-drive 300C models were available with a sport suspension and 20-inch wheels. Regular Chrysler 300 sedans competed against the Buick LaCrosse, Ford Taurus, and Toyota Avalon, as well as Charger from Chrysler's Dodge division.
Yearly Updates
2012 300
New trim levels for 2012 included a 300S series and a high-performance 300C SRT8. A new Luxury edition debuted as the company's "flagship." Chrysler's 292-horsepower V6 was standard in 300, Limited, Luxury, and S models, with the Hemi 5.7-liter V8 optional for the S edition. Beneath the SRT8's hood lurked a 6.4-liter V8, ready to unleash 470 horsepower. Except for the base 300, an eight-speed automatic transmission replaced the five-speed unit on V6 models. (The eight-speed was optional for the base 300.) All V8s retained the five-speed automatic.
2013 300
Chrysler shuffled and simplified the 300's roster, drivetrain, and feature availability for 2013. All models except the SRT8 had standard V6 power. The Limited trim level went away and the entry-level Base model absorbed some of its amenities.
2014 300
There were few changes to the 300 for 2014.