Premium midsize car; Built in Japan
longitudinal front-engine/rear- or all-wheel drive
Good condition price range: $19,300 – $38,900*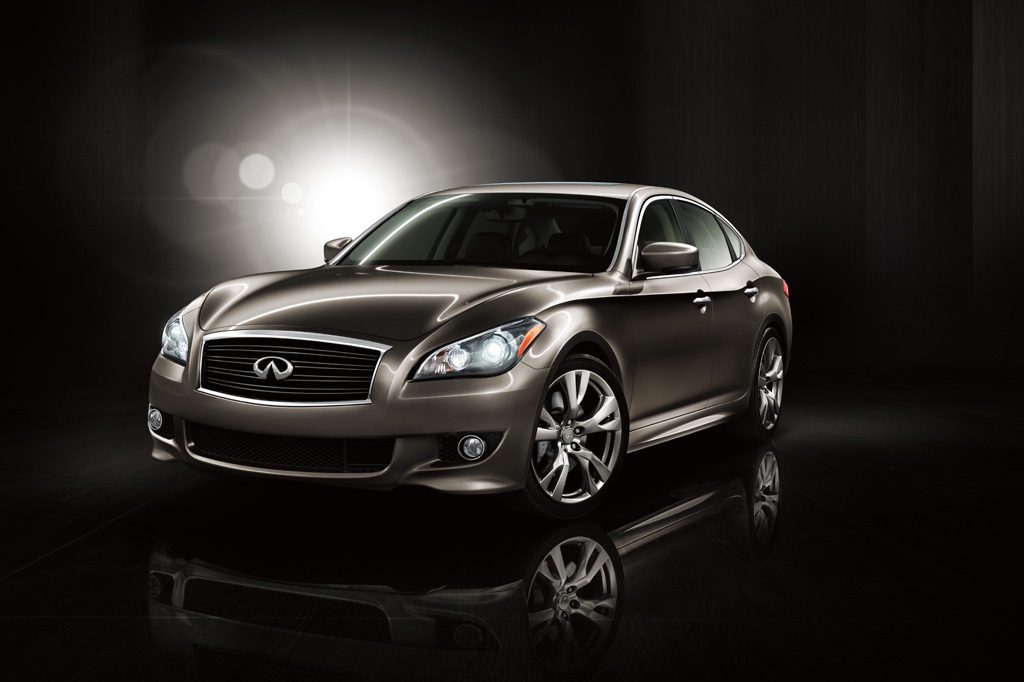 2011 Infiniti M Front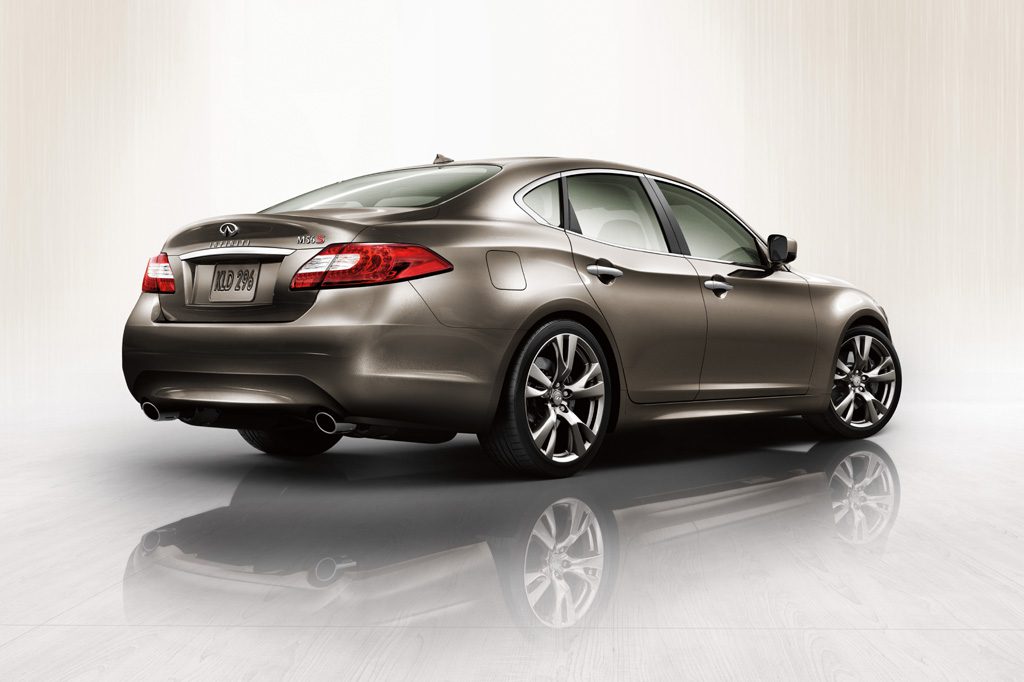 2011 Infiniti M Rear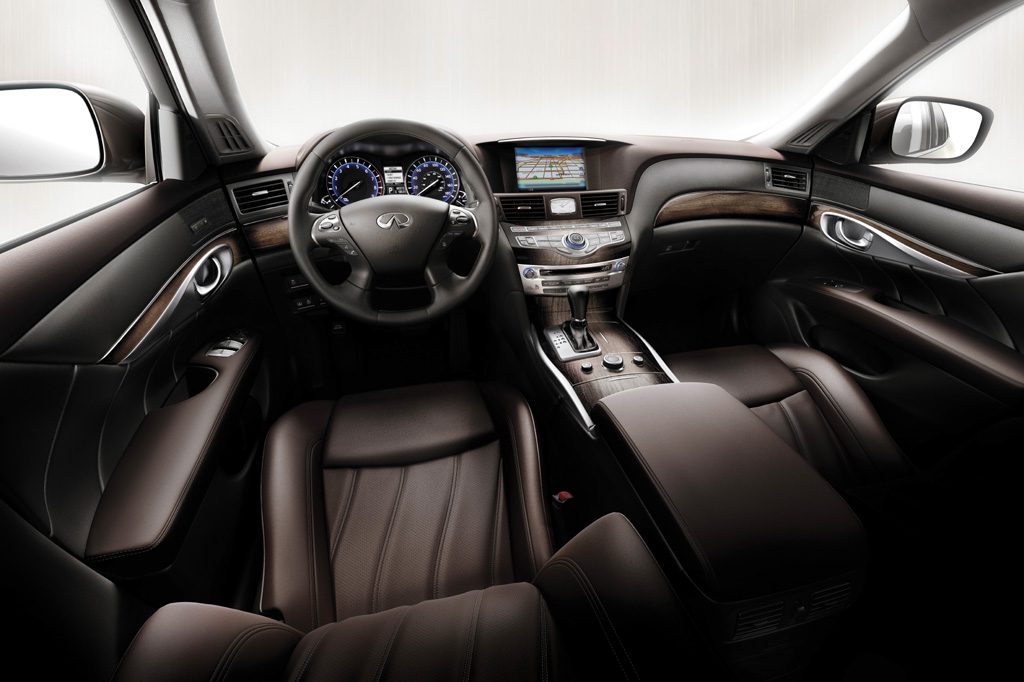 2011 Infiniti M Interior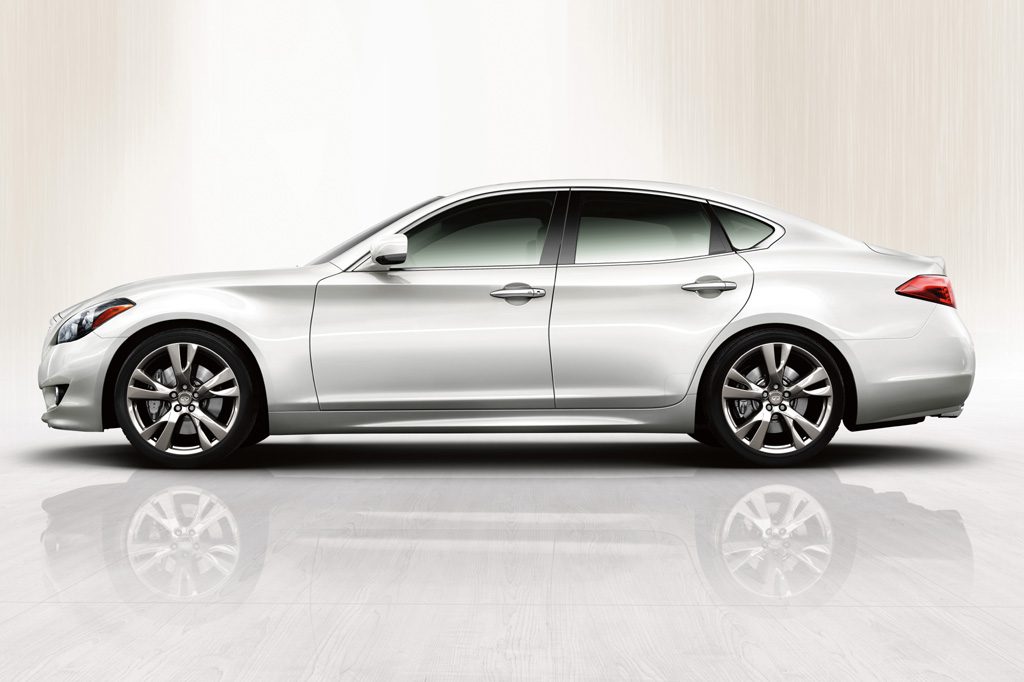 2011 Infiniti M Profile
Pros:

Acceleration
Available all-wheel drive
Control layout
Handling
Visibility

Cons:

Cargo room
Fuel economy
Ride (Sport models)
Turning radius
Infiniti's M again leans toward the athletic side of the midsize premium-sedan market and goes even further when equipped with the optional Sport Package. Not surprisingly, Infiniti cites the BMW 5-Series as the M's closet competitor. While the M's ride/handling combination doesn't quite match that of its German rival, it gives away nothing in power. M also handily beats the midsize BMW in cockpit layout. With less than a 10 percent share of the luxury new-car market, Infiniti still amounts to a "dark horse" in that field, but the latest M stands to give its competition a run for its money.
Overview
Nissan's luxury division redesigned the M sedan for 2011, giving it freshened styling, more power, and new features. Dimensionally similar to the outgoing model, this premium midsize sedan slotted above the brand's G37 in size and price. V6 and V8 engines were available, and models so-equipped were dubbed M37 and M56, respectively. The Infiniti M37 used a 330-horsepower, 3.7-liter V6, while the M56 got a 420-horsepower, 5.6-liter V8. Sole transmission for both models was a seven-speed automatic. Rear-wheel drive and all-wheel drive were offered on both; AWD models were called M37x and M56x. For 2014, M sedan was renamed Q70.
Standard safety features included all-disc antilock braking, traction control, an antiskid system, curtain side airbags, and front side airbags. Standard equipment included leather upholstery, heated front seats, a driver-seat memory, and (new for 2011) a rearview camera. A navigation system with a hard drive for storing digital-music files, ventilated front seats, and a heated steering wheel were standard in the M56, and optional for the M37. An optional Technology Package included adaptive cruise control, lane-departure warning/intervention, blind-spot alert/intervention, and adaptive headlights. A Sport Package for rear-drive models included 20-inch wheels on summer performance tires, a sport suspension, stronger brakes, Infiniti's 4-Wheel Active Steer, and specific trim. Models so-equipped were called M37S and M56S. No longer offered were a heated rear seat and DVD entertainment. The Infiniti M competed against the Audi A6, BMW 5-Series, and Mercedes-Benz C-Class, as well as the Cadillac CTS and Lexus ES 350.
Yearly Updates
2012 M
Biggest news for the 2012 Infiniti M was the debut of a gasoline/electric hybrid model. Dubbed the M35h, this was Infiniti's first hybrid. A 3.5-liter gasoline V6 worked with a battery-powered electric motor, producing a total of 360 horsepower. The rear-drive M35h could run on either or both power sources, to balance acceleration and fuel economy. Hybrid options included a navigation system, cooled front seats, a heated steering wheel, blind-spot alert, and lane-departure warning. Like other M models, the M35h used a seven-speed automatic transmission. Apart from the new hybrid model, little changed for 2012.
2013 M
The 2013 Infiniti M37, M56, and M35h added auto-dimming door mirrors and a power trunklid closer to the standard equipment roster. The M56 also gained standard Infiniti Connection assistance system with various safety, security, and concierge services. The driver-focused Sport Package was newly optional for the M37 AWD model.
2014 Q70
Infiniti revamped its model names for 2014; all Infiniti cars carried a "Q" prefix. The 2014 Q70 was formerly known as the M37/M35h/M56, and was not significantly changed other than its new name.