Premium large car; Built in England
4-door sedan
4-door sedan
longitudinal front-engine/rear- or all-wheel drive
Good condition price range: $26,400 – $83,500*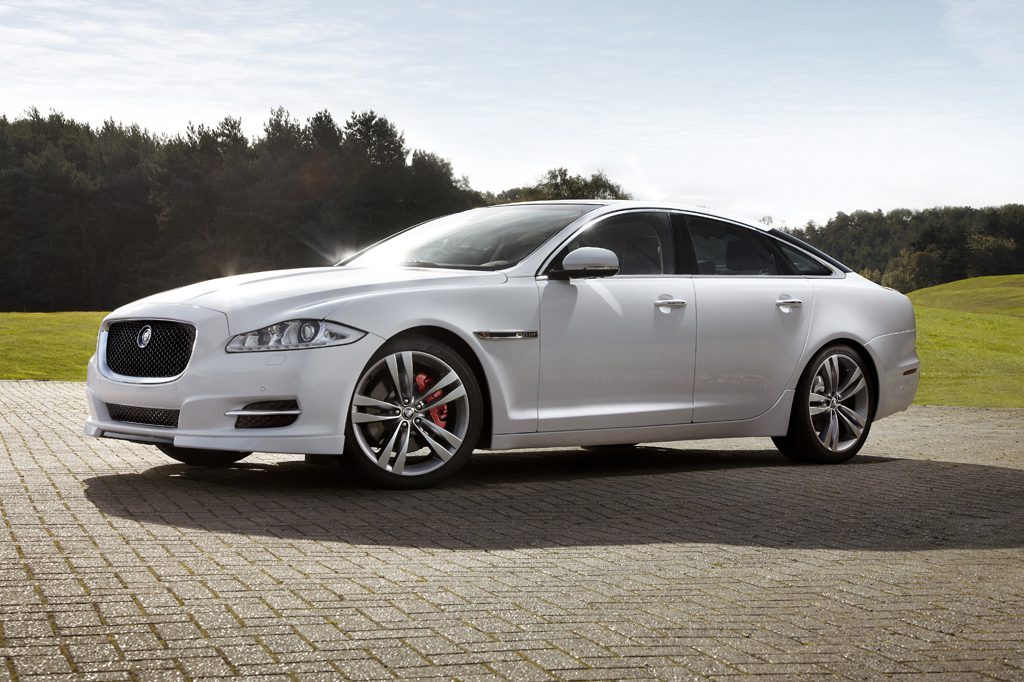 2012 Jaguar XJ Front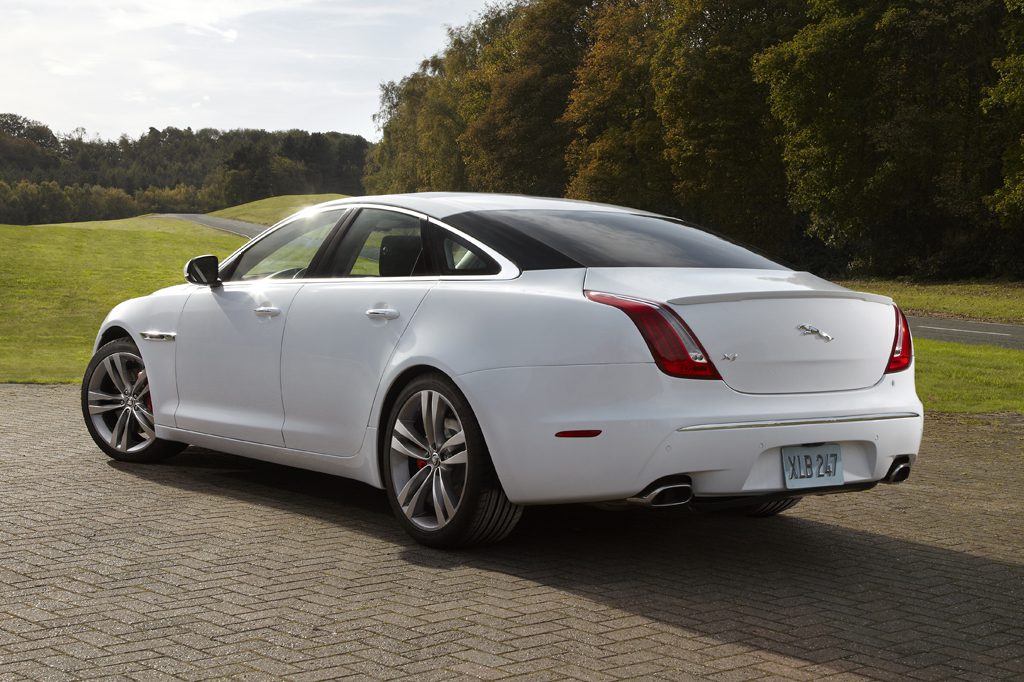 2012 Jaguar XJ Rear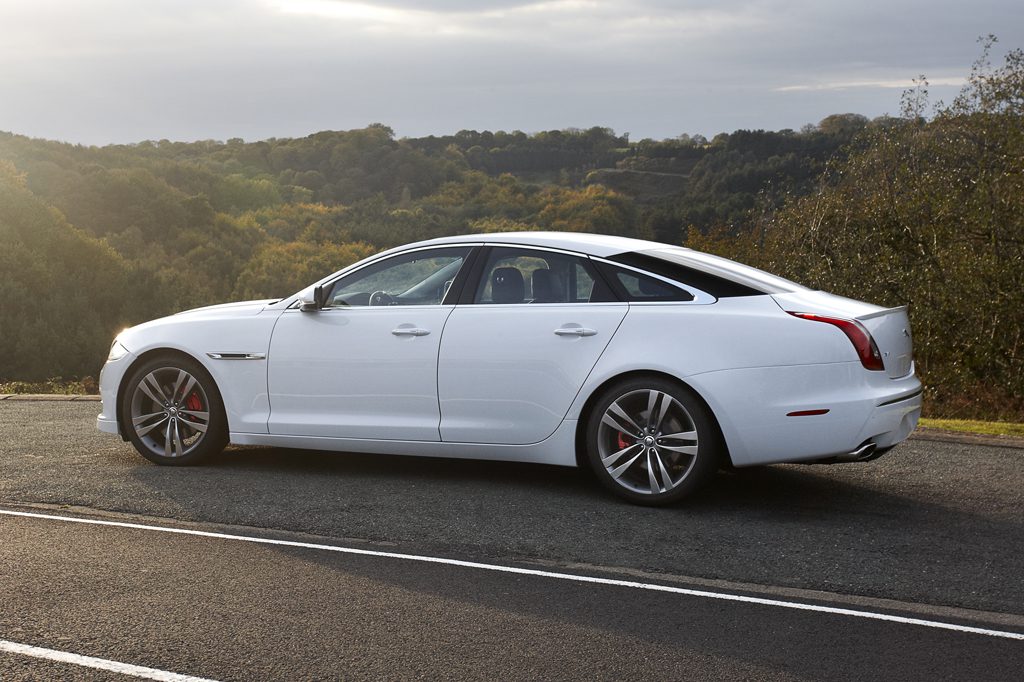 2012 Jaguar XJ Profile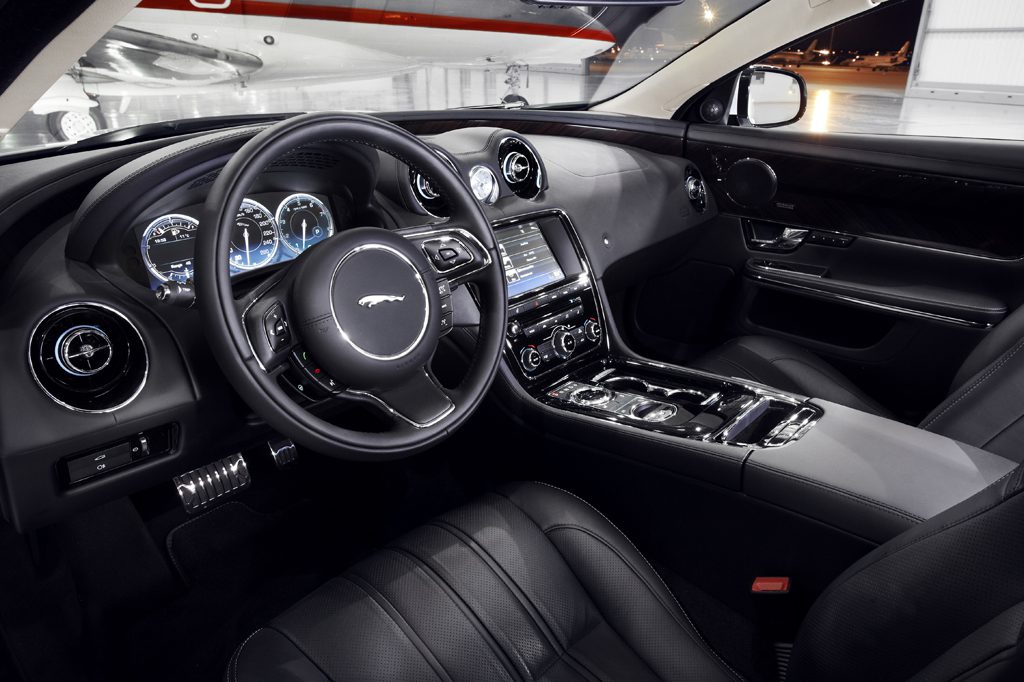 2012 Jaguar XJ Interior
Pros:

Acceleration
Handling
Interior materials

Cons:

Control layout
Fuel economy
Interior storage space
Visibility
The latest XJ marks a shift in styling from previous generations, yielding a distinctive presence outside and splendid materials inside. Lightweight aluminum construction contributes to a good balance of comfort and handling. The engines are powerful and virtually sing during acceleration. Our biggest reservation with the XJ is its control interface. This setup attempts to blend simple touchscreen mechanics with an "all-in-one" design found in many premium vehicles, and it fails spectacularly. The touchscreen is slow to respond, and what should be simple adjustments are made needlessly complicated. If you can get past this significant drawback, the otherwise-Recommended XJ is a fine luxury ride.
Overview
Redesigned for 2011, the Jaguar XJ gained freshened styling, more power, and new features. Jaguar's long-lived flagship sedan came in standard and extended-wheelbase "L" versions. The latter's wheelbase was about 5 inches longer than standard versions. That translated to an additional 5 inches of rear-seat legroom. Trim levels included base XJ, mid-level Supercharged, and top-line Supersport. All were available in standard and extended body styles. Each used a 5.0-liter V8 engine that teamed with an adaptive six-speed automatic transmission, but power ratings varied considerably. Base XJ and XJL engines produced 385 horsepower. Engines in the XJ Supercharged and XJL Supercharged models delivered 470 horsepower. The XJ Supersport and XJL Supersport upped that ante to 510 horsepower. Note that Supersport models were offered only through special order; they were not stocked as part of normal dealer inventory.
XJ body structures were primarily aluminum, augmented by magnesium and composite alloys, for lightness and rigidity. The transmission operated via a JaguarDrive Selector that rose up from the center console, then descended again when the engine was stopped. Steering-wheel paddles controlled the Sequential Shift function. Standard XJ safety features included all-disc antilock braking, traction control, an antiskid system, blind-spot alert, curtain side airbags, and front side airbags. Front- and rear-obstacle detection also was standard. All XJs had Jaguar's Adaptive Dynamics adjustable air suspension, a voice-activated navigation system, and a hard drive for storing digital music files. A dual-screen DVD entertainment system was available. Jaguar XJ sedan competitors included the Audi A8, BMW 7-Series, Hyundai Equus, Lexus LS and Mercedes-Benz S-Class.
Yearly Updates
2012 XJ
Newly available on long-wheelbase models of the 2012 Jaguar XJ was an Executive Pack, including fold-down trays for rear-seat passengers, a power rear sunshade, and unique interior trim. A new Rear Seat Comfort package became standard in the 2012 XJL Supersport, including electric recline, lumbar adjustment, and massage functions.
2013 XJ
Despite having been redesigned for the 2011 model year, the 2013 XJ saw a number of updates. The styling wasn't much different; all the changes were under the skin and in the interior. The biggest news was that a V6 engine was added, as was available all-wheel drive, and all models received a new transmission and retuned suspension.
2014 XJ
Jaguar's flagship large sedan lost its normally aspirated V8 engine and gained a high-performance, 550-horsepower XJR model for 2014.