Compact car; Built in Japan, USA
transverse front-engine/front-wheel drive
Good condition price range: $6,100 – $18,400*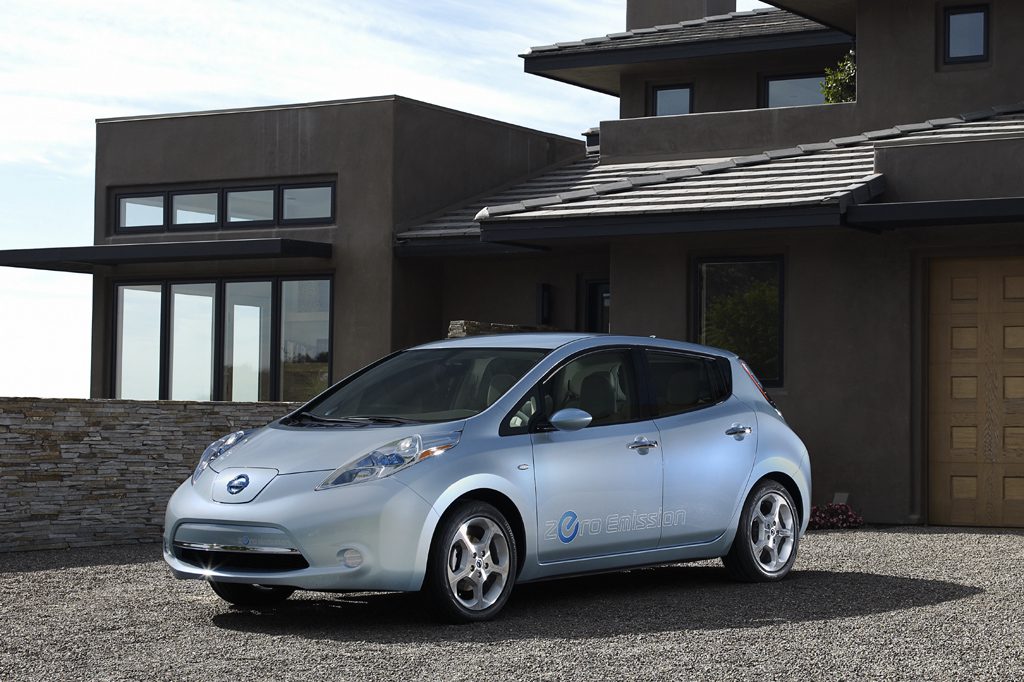 2011 Nissan Leaf Front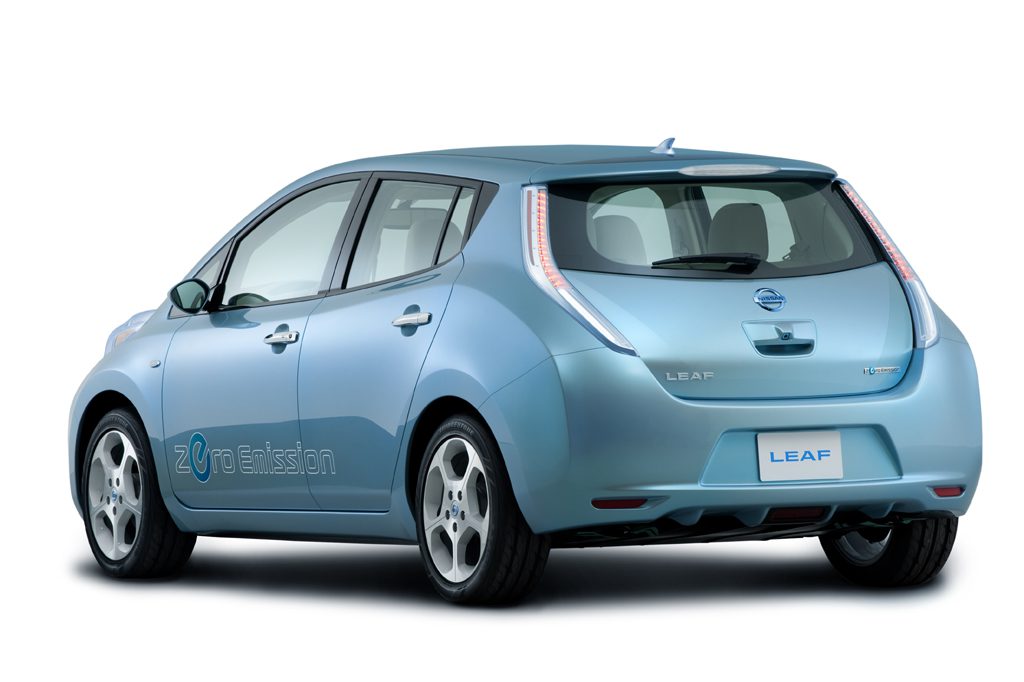 2011 Nissan Leaf Rear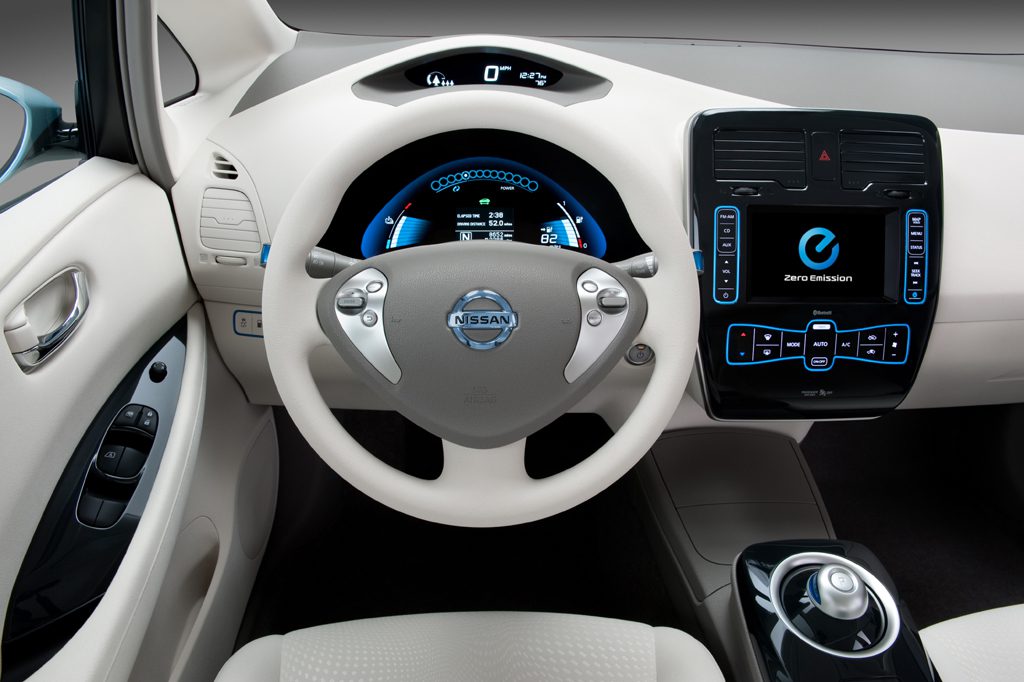 2011 Nissan Leaf Interior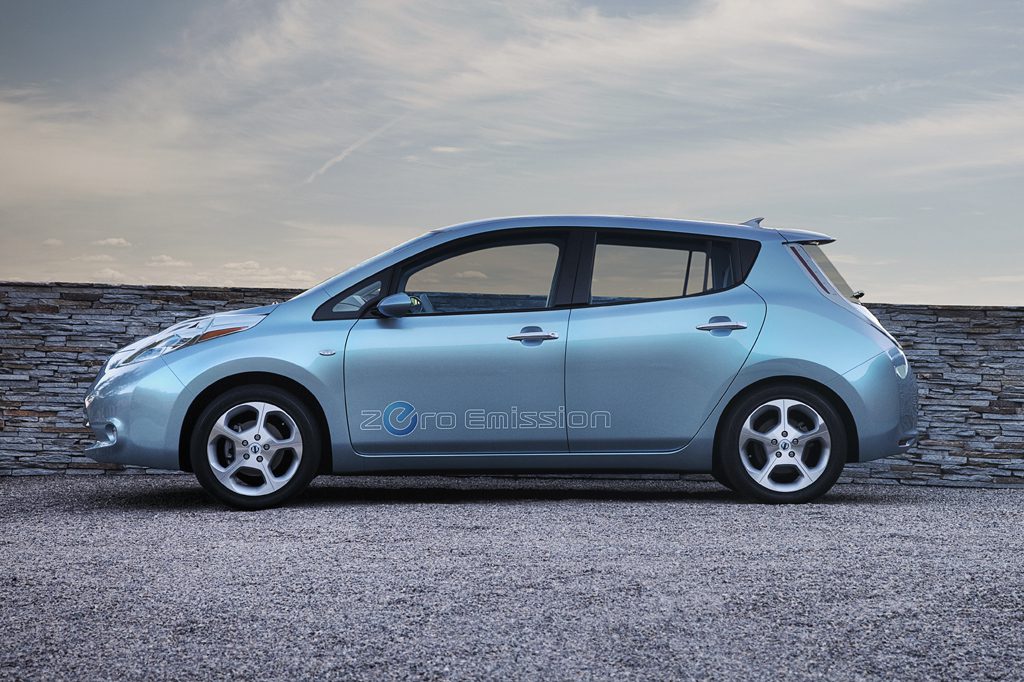 2011 Nissan Leaf Profile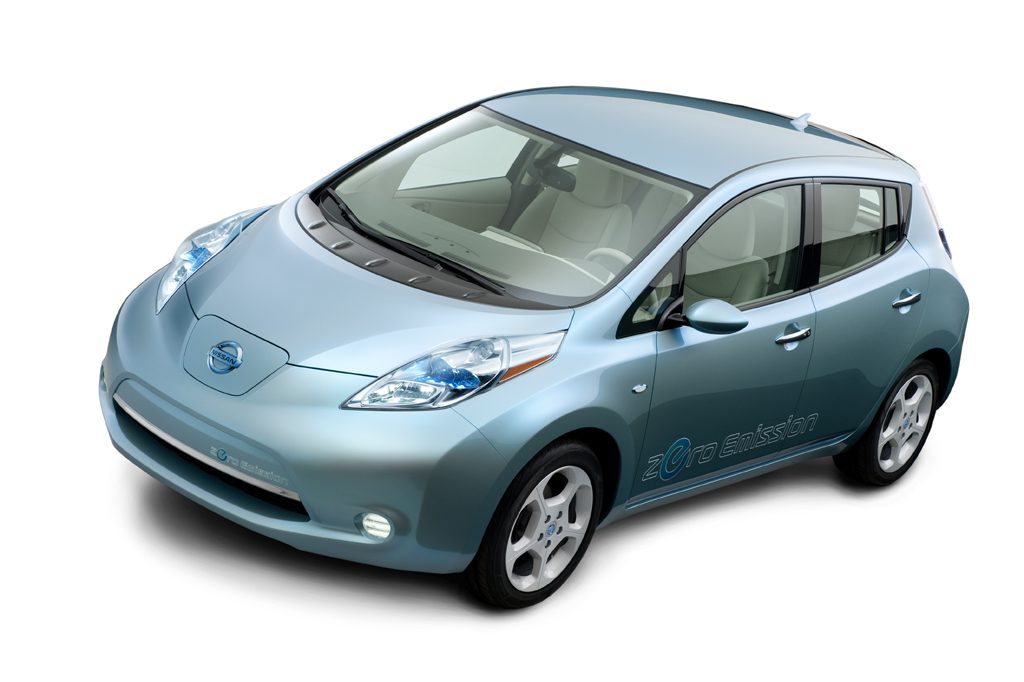 2011 Nissan Leaf Front-2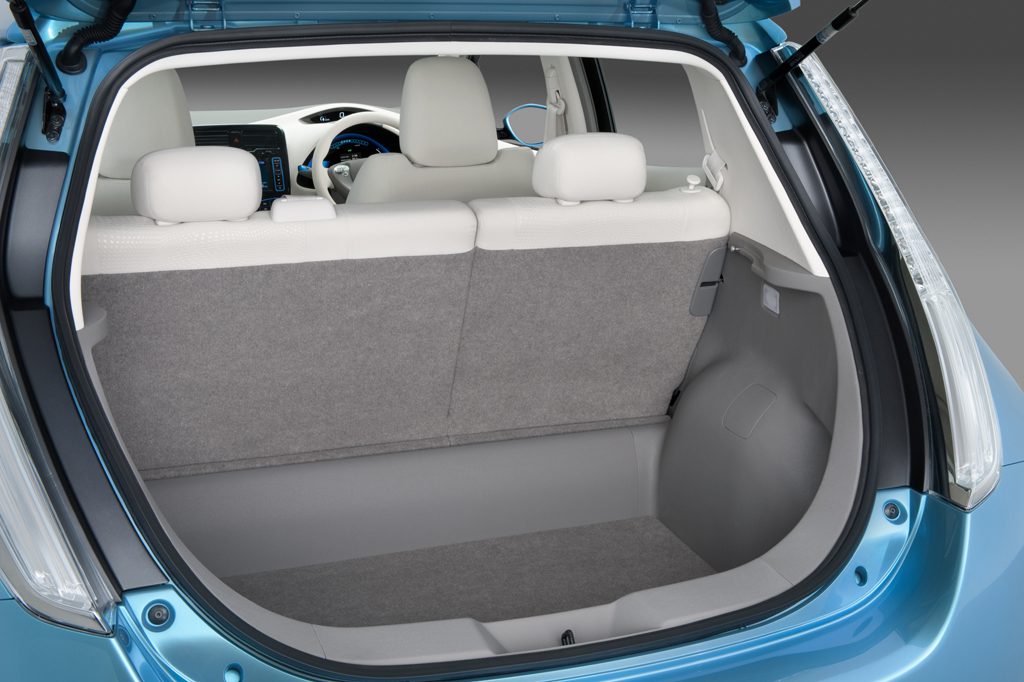 2011 Nissan Leaf Interior-2
Pros:
Cons:

Battery-charge time
Limited secondhand availability
Were it a conventional or gas/electric hybrid compact car, Leaf would be a decent value. It drives well and is reasonably practical. As a pure-electric car, however, it works exceptionally well. A Leaf is certainly not for everyone. In ideal temperature and driving conditions, Nissan's claimed range of 100 miles is realistic. In cold climates, though, that range can be cut by up to half. This is not a vehicle anyone would take on a long road trip, but it's a terrific urban/suburban commuter. The Leaf's new-car price was rather steep (though offset by various tax credits and cash rebates from federal, state, and local governments, as well as incentives offered by the private sector). Secondhand, however, Nissan's electric could be a better deal because it's not been holding its value as well as some compacts. Of course, overall driving costs that can be measured in pennies-per-mile help alleviate the initial outlay. Overall, Leaf is every bit the game-changer Nissan promotes. If this is what we can expect from the electrification of the automobile, its future looks very bright indeed.
Overview
Launched for 2011, the Nissan Leaf was the first pure-electric car offered for sale to the U.S. mass market. This five-passenger, four-door compact hatchback ran exclusively on electric power. Leaf came in two trim levels: base SV and uplevel SL. All used a 107-horsepower electric motor and a lithium-ion battery pack. Nissan claimed a maximum driving range of 100 miles. Leaf's charging port could accommodate a 110-volt or 220-volt household outlet. It took about 20 hours to charge the battery from a 110-volt outlet. Using a special in-home 220-volt charging station, a full charge required about 8 hours. SL models were available with a "quick charge" port that could charge the battery to 80 percent capacity in 30 minutes via a 440-volt station. Note that these quick charge stations have not been available for home use. The Leaf came only with a single-speed transmission that functioned like an automatic. Standard safety features included all-disc antilock braking, traction control, an antiskid system, front side airbags, and curtain side airbags. A navigation system was standard on all. SL models had a rearview camera and small roof-mounted solar panel, which provided a trickle charge to the 12-volt battery that powered accessory items, such as the climate system. Possible competitors included the Chevrolet Volt (an extended-range electric sedan), Toyota Prius (hybrid), and Volkswagen Jetta TDI (diesel).
Yearly Updates
2012 Leaf
Standard equipment on the 2012 Nissan Leaf now included a battery heater, heated steering wheel, and heated front/rear seats. SL models added a "quick charge" port that could charge the battery to 80-percent capacity in 30 minutes.
2013 Leaf
There were several changes for this car's third model year. Production of the car and its battery moved to the U.S. from Nissan's native Japan. The lower cost of doing business here meant that Nissan could lower the car's price. Nissan did this in two ways: 1) it cut the price of existing models by up to $3,380 and 2) introduced a new entry-level model with a starting price of less than $30,000 (a savings of about $6,000 over a base 2012 Leaf). The car itself saw several upgrades for 2013. Aerodynamic enhancements were designed to lower wind resistance, thereby contributing to increased range. Nissan added a "hybrid heater" system to certain models, which was designed to provide greater warmth with reduced energy consumption; in an all-electric car, the heater is a greater drain on the battery than the air conditioner. An updated and relocated charger was designed to reduce charging times up to 50 percent while increasing usable cargo space. The available navigation system now included "Eco route" guidance that could help calculate the most efficient route to a given destination. It also incorporated Google Places that helped locate restaurants, shops, and other points of interest.
2014 Leaf
For 2014, a rearview camera was now standard equipment on all Leaf models. The only other change of note was the addition of one new exterior color.