Premium midsize SUV; Built in Slovakia
longitudinal front-engine/all-wheel drive
Good condition price range: $28,800 – $108,900*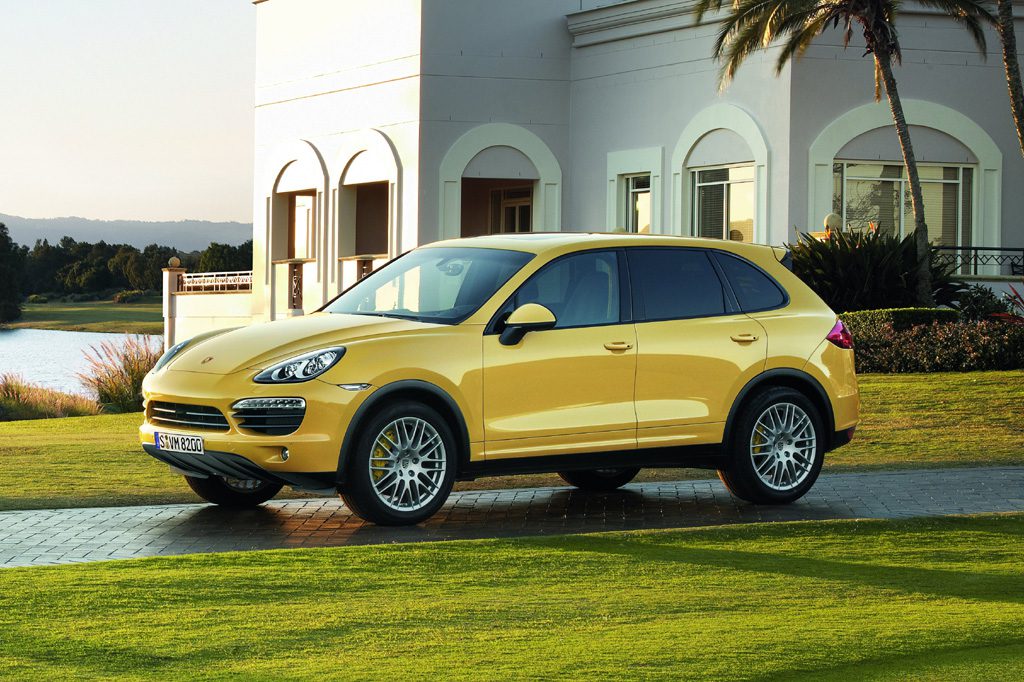 2011 Porsche Cayenne Front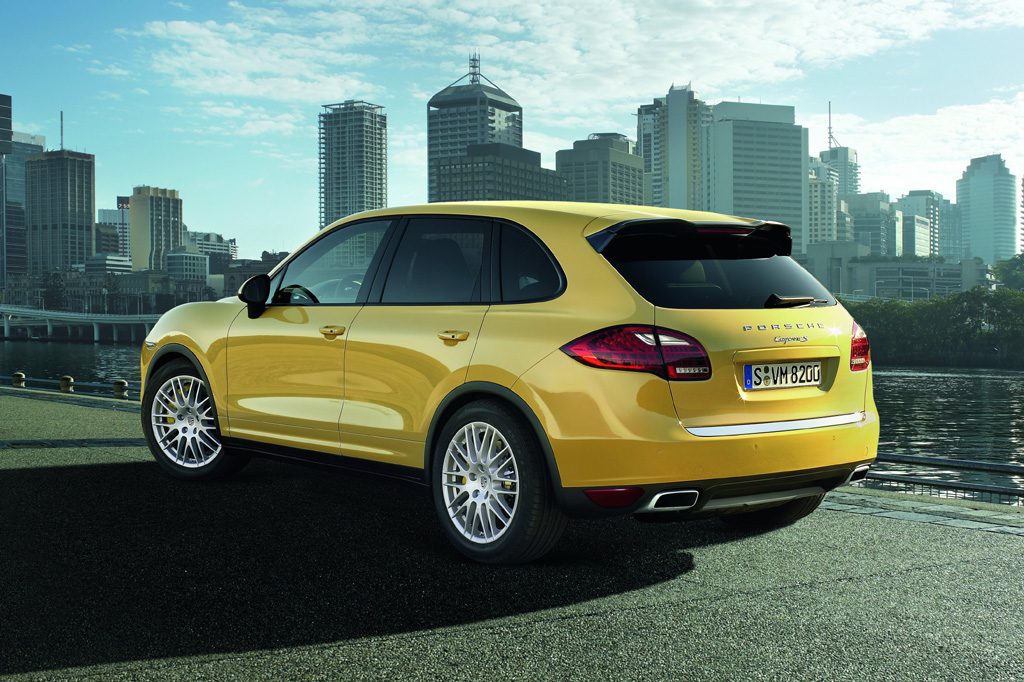 2011 Porsche Cayenne Rear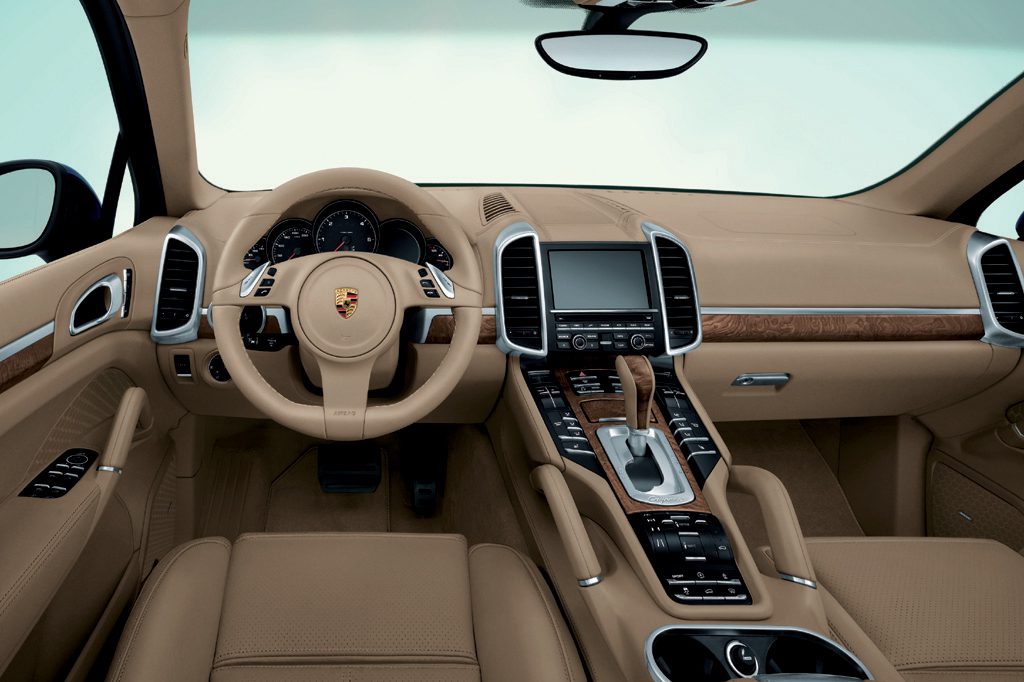 2011 Porsche Cayenne Interior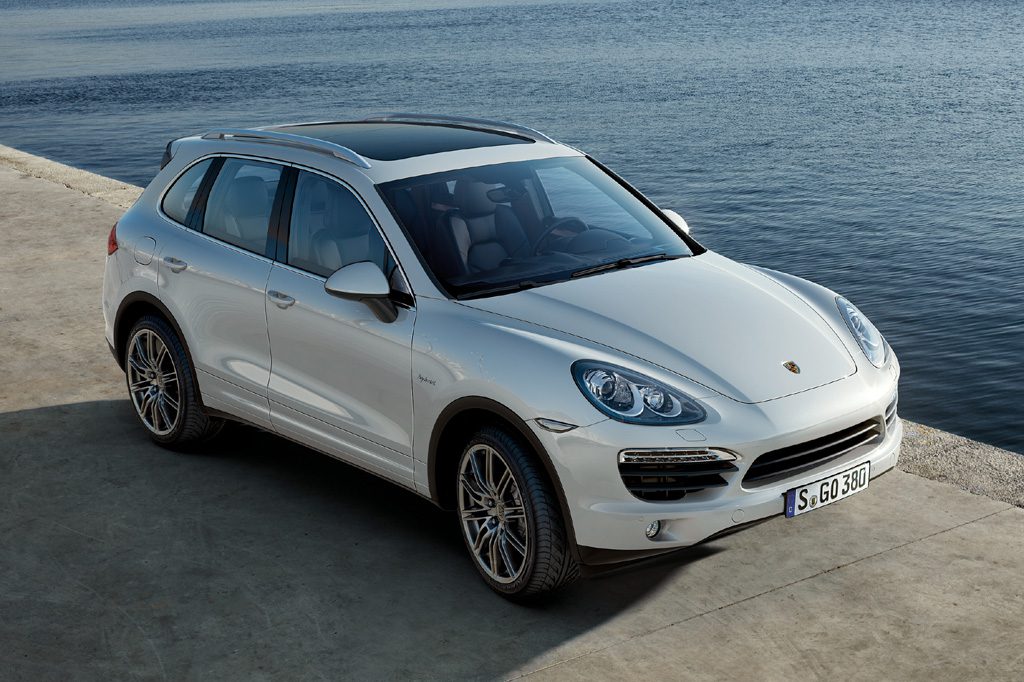 2011 Porsche Cayenne Front-2
Pros:

Acceleration
Passenger and cargo room
Steering/handling

Cons:

Fuel economy (except Hybrid)
Price
Ride (Turbo)
While nobody will confuse the Cayenne with one of Porsche's legendary 911s, this SUV offers a driving experience closer to that sports car than you might think. The optional Torque Vectoring Plus turns this already-capable wagon's handling up by an order of magnitude. The Hybrid model is slick in operation, with minimal compromise to this vehicle's delightful dynamics. As with most Porsches, sky-high pricing when new, particularly for the Turbo, blunted Cayenne's value. Used-car prices also are on the hefty side. Stick with a modestly-equipped S or Hybrid for the best blend of practicality and performance.
Overview
Redesigned for 2011, the Porsche Cayenne earned freshened styling along with more power, plus the brand's first gas/electric hybrid model. Porsche's SUV shared elements of its basic design with the Volkswagen Touareg. Cayenne differed in styling and powertrains. Base, S, Turbo, and S Hybrid models were available. Base Cayennes held a new 300-horsepower, 3.6-liter V6 engine. S and Turbo versions got 4.8-liter V8 engines with 400 and 500 horsepower, respectively. A six-speed manual transmission was standard on the Base model. Available on that model and standard on all others was an eight-speed automatic. Maximum towing capacity was 7,716 pounds. All Cayennes had all-wheel drive and a locking center differential; low-range gearing was no longer available.
The Cayenne S Hybrid contained a supercharged, 3.0-liter V6 engine that paired with a battery-powered electric motor for 380 horsepower total. The hybrid system allowed Cayenne to run on one or both of its power sources, to balance acceleration and fuel economy. No plug-in charging was ever necessary. The S Hybrid also used an eight-speed automatic transmission. Standard safety features included all-disc antilock braking, traction control, an antiskid system with rollover sensors, front side airbags, and curtain side airbags. Rear airbags were optional. A navigation system was available, too. Standard on the Turbo and optional on the Base and S was an adjustable air suspension. Also standard on the Turbo and optional for the Base and S was Porsche Active Suspension Management, which automatically adjusted suspension damping based on road conditions. Available on all models except the Hybrid was Porsche Torque Vectoring Plus, which worked by variably spreading out drive forces between the rear wheels. That system made changes based on steering angle and speed, the position of the gas pedal, yaw rate (angular velocity), and vehicle speed. It could apply the brakes slightly on the inner rear wheel in a fast turn, in order to enhance stability and traction. Blind-spot alert and adaptive cruise control also were optional. Midsize Cayenne competitors included the BMW X5, Infiniti FX, and Mercedes-Benz M-Class.
Yearly Updates
2012 Cayenne
The 2012 Porsche Cayenne saw few changes.
2013 Cayenne
The 2013 Cayenne offered a first-time U.S.-market turbodiesel version and a revived GTS model, plus assorted detail interior changes (such as addition of an analog clock atop the dashboard).
2014 Cayenne
The bog news for 2014 was the addition of a Turbo S variant with 550 horsepower.