Sporty/performance car; Built in Japan
transverse front-engine/front-wheel drive
Good condition price range: $4,700 – $12,300*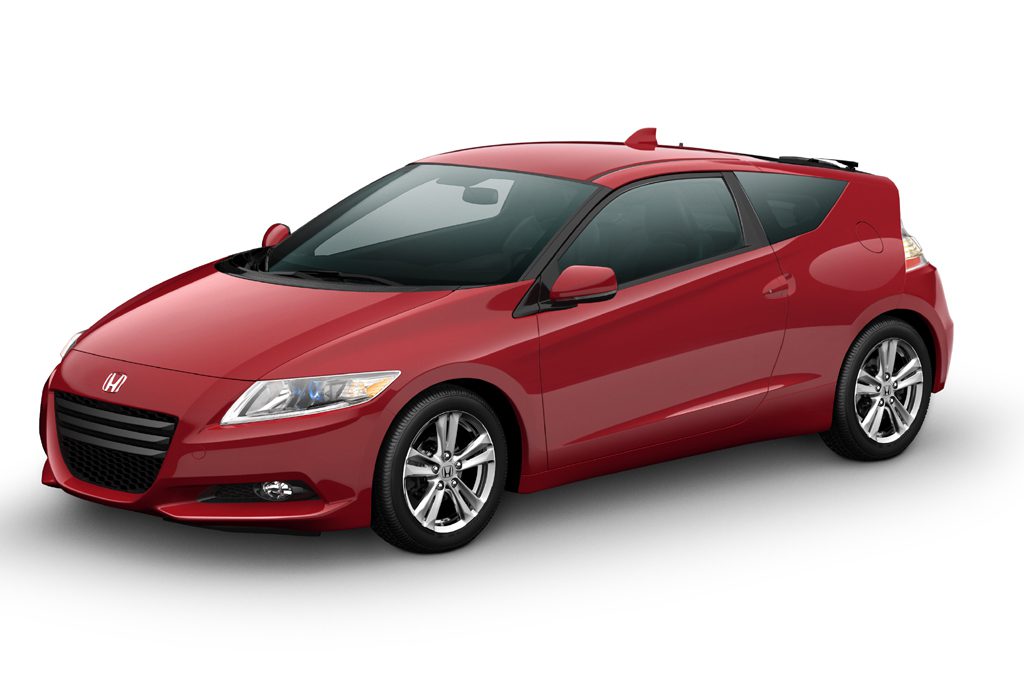 2011 Honda CR-Z Front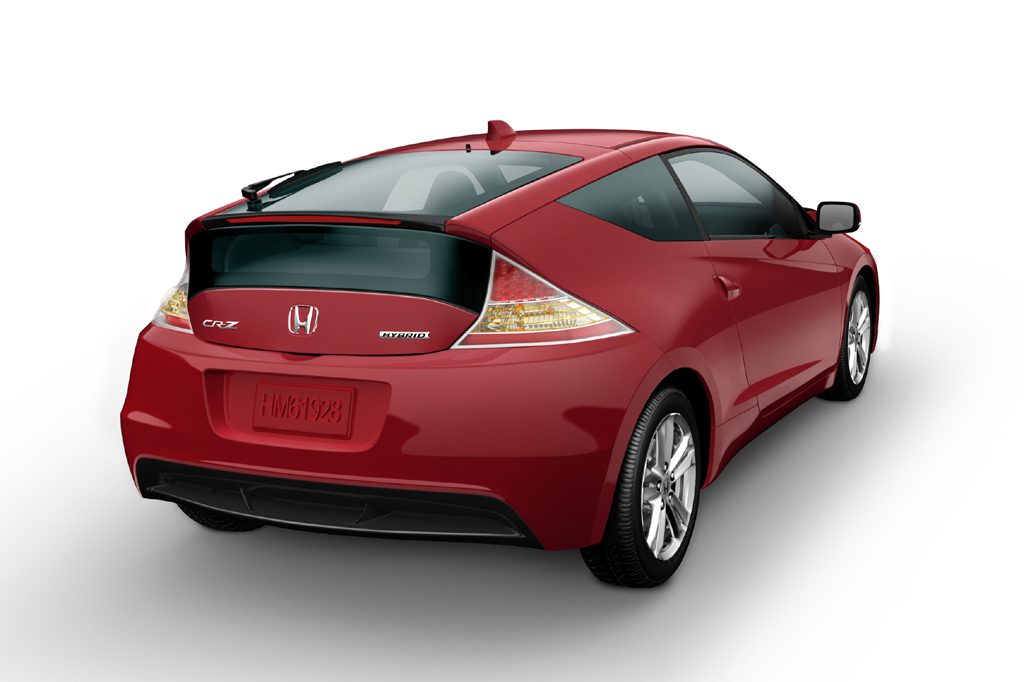 2011 Honda CR-Z Rear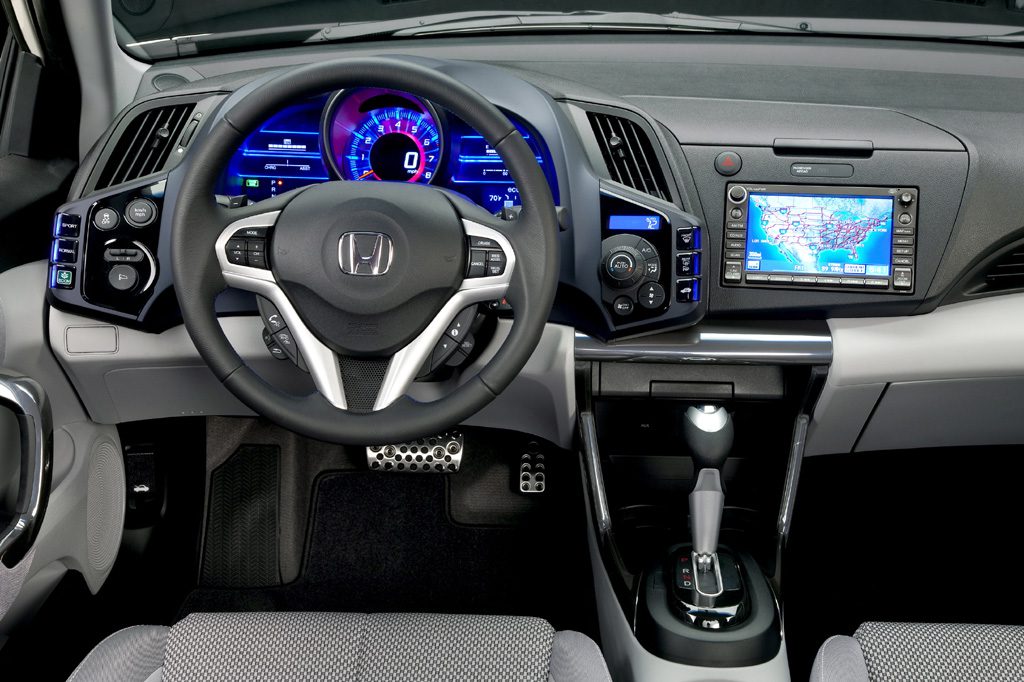 2011 Honda CR-Z Interior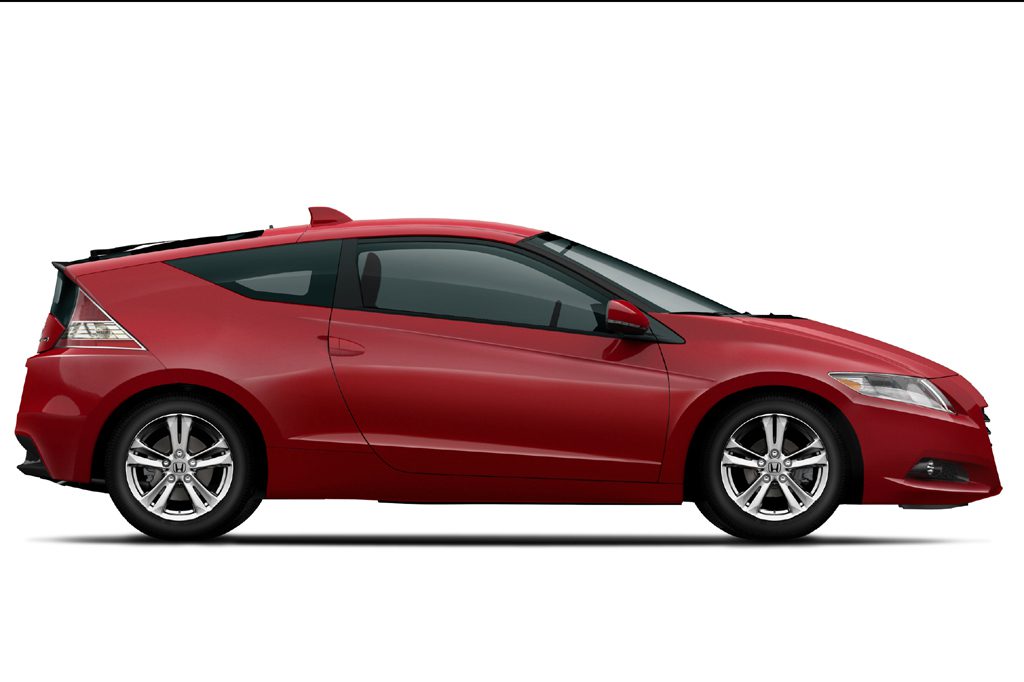 2011 Honda CR-Z Profile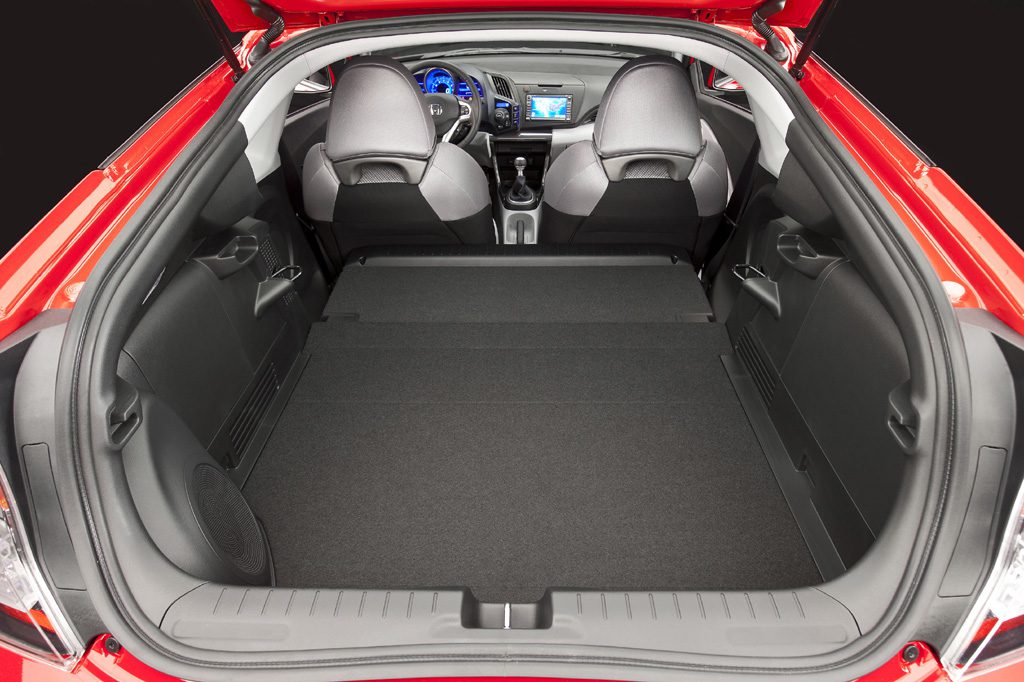 2011 Honda CR-Z Interior-2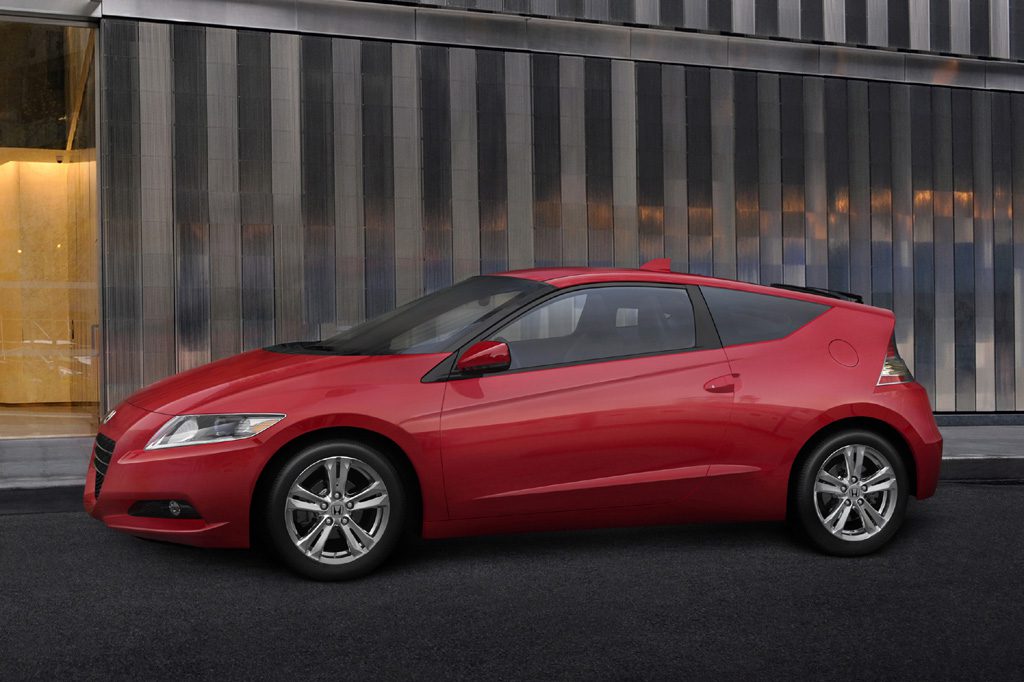 2011 Honda CR-Z Front-2
Pros:

Build quality
Fuel economy
Ride

Cons:

Acceleration (CVT)
Engine noise
Interior storage space
While the idea of a sporty car that's also a gas/electric hybrid is a bit puzzling, we can't complain much about Honda's execution of the concept. A CR-Z gets great fuel economy while being solidly built, pretty fun to drive, and not outrageously priced when new. Of course, two-passenger seating, a small cargo area, and restricted visibility limit its appeal. However, if you want to lower your fuel consumption and have a good time doing it, you'd do well to check out this Recommended (2011-12)sporty hatchback.
Overview
Launched for 2011, the Honda CR-Z was a brand-new, sport-themed gas/electric hybrid from this Japanese automaker. Specifically, CR-Z was a two-passenger, two-door hatchback that came in Base and uplevel EX trims. CR-Z shared some elements of its basic design with the Honda Fit subcompact car and the Honda Insight hybrid four-door. In the hybrid powertrain, a 1.5-liter gasoline four-cylinder engine worked with an electric motor for 122 horsepower total. CR-Z required no plug-in charging, and the hybrid system could shut off the gasoline engine at a stop. The car was not capable of running solely on electric power. Transmission choices included a six-speed manual gearbox and a continuously variable transmission (CVT) that behaves much like an automatic.
Standard safety features included all-disc antilock braking, traction control, an antiskid system, front side airbags, and curtain side airbags. All CR-Z models had a "3-mode drive system," which drivers could set using dashboard buttons. Normal mode was for everyday driving. "Econ" changed engine throttle response and electric-motor operation to prioritize fuel economy. "Sport" altered those same functions to suit performance driving. Automatic climate control and a tilt/telescopic steering wheel were standard. EX versions had a wireless cell-phone link. A navigation system was available on the EX, and versions so equipped were priced as separate models. CR-Z competitors included the gas-engine Mini Cooper and Scion tC, and the diesel-powered Volkswagen Golf TDI; but no comparable subcompact sporty hybrid could be found at any dealership.
Yearly Updates
2012 CR-Z
The 2012 Honda CR-Z was essentially unchanged, except for newly optional black seat fabric.
2013 CR-Z
Honda gave the CR-Z a number of updates for the 2013 model year. The front fascia and various bits around the interior got a freshening. More importantly, CR-Z got a larger battery pack and a more-powerful electric motor. This resulted in more horsepower and a boost in projected fuel economy.
2014 CR-Z
The CR-Z had no significant changes for 2014.
2015 CR-Z
The CR-Z had no significant changes for 2015.