Premium compact car; Built in
transverse front-engine/front-wheel drive
Good condition price range: $10,000 – $21,000*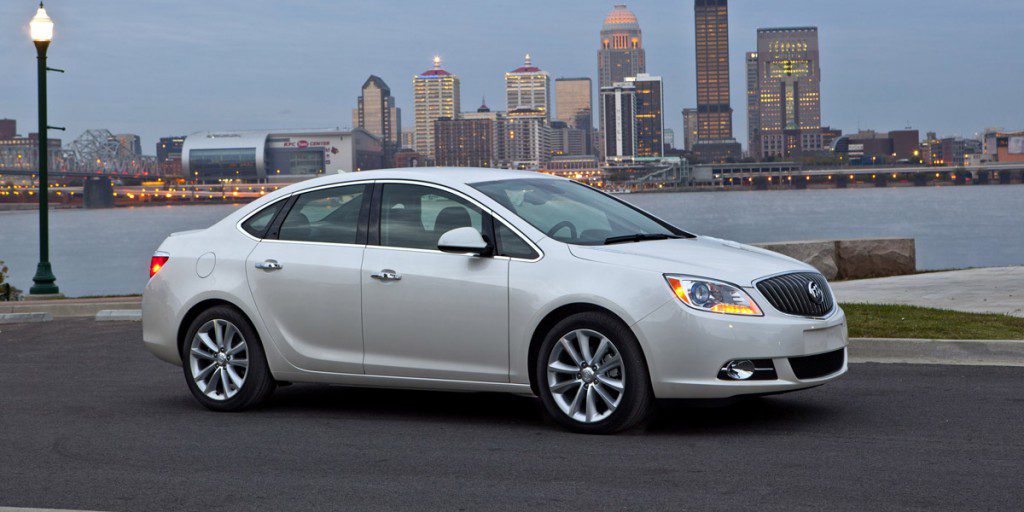 2014 Buick Verano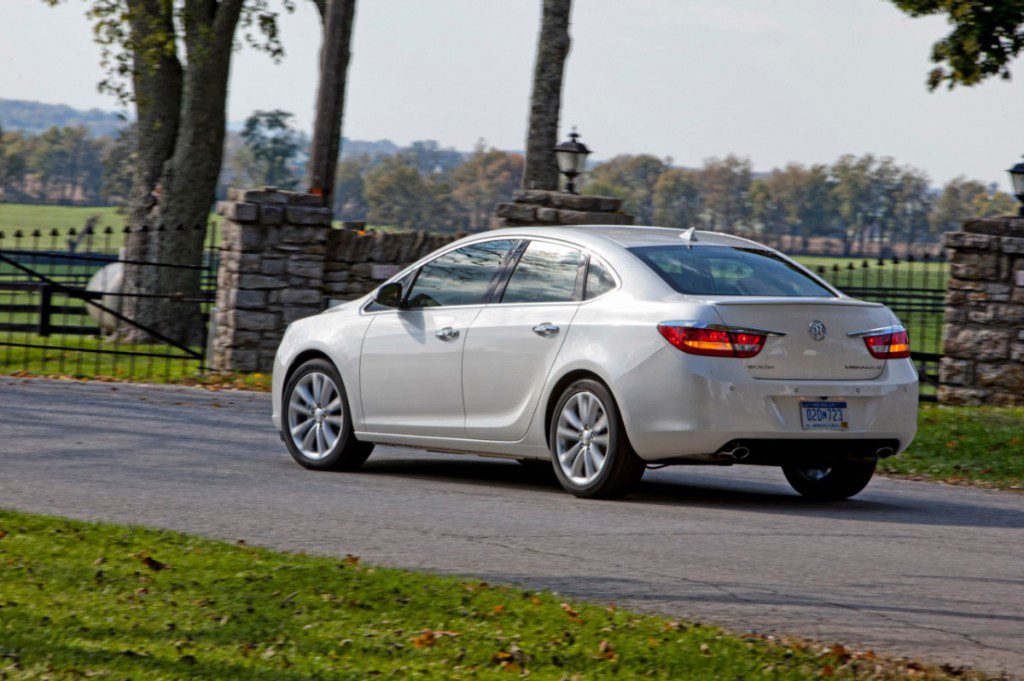 2014 Buick Verano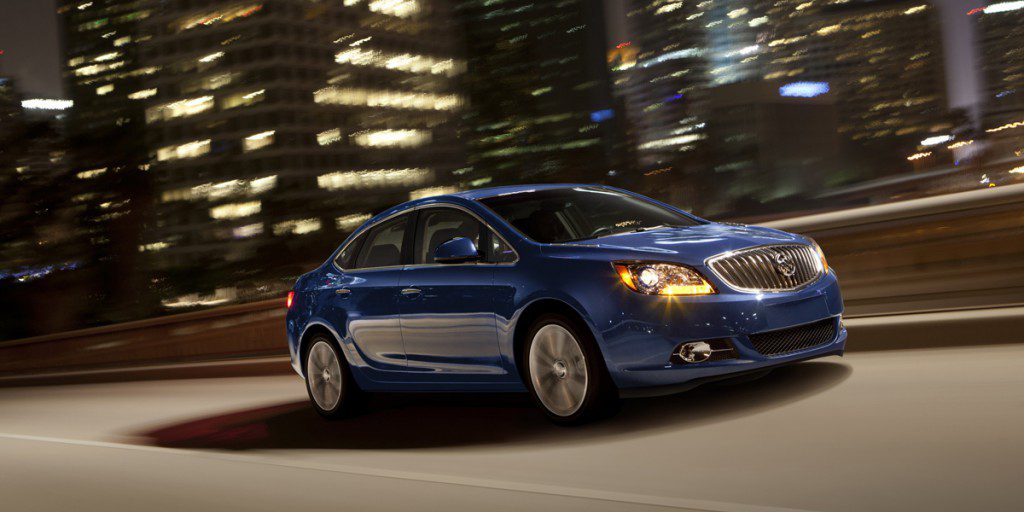 2014 Buick Verano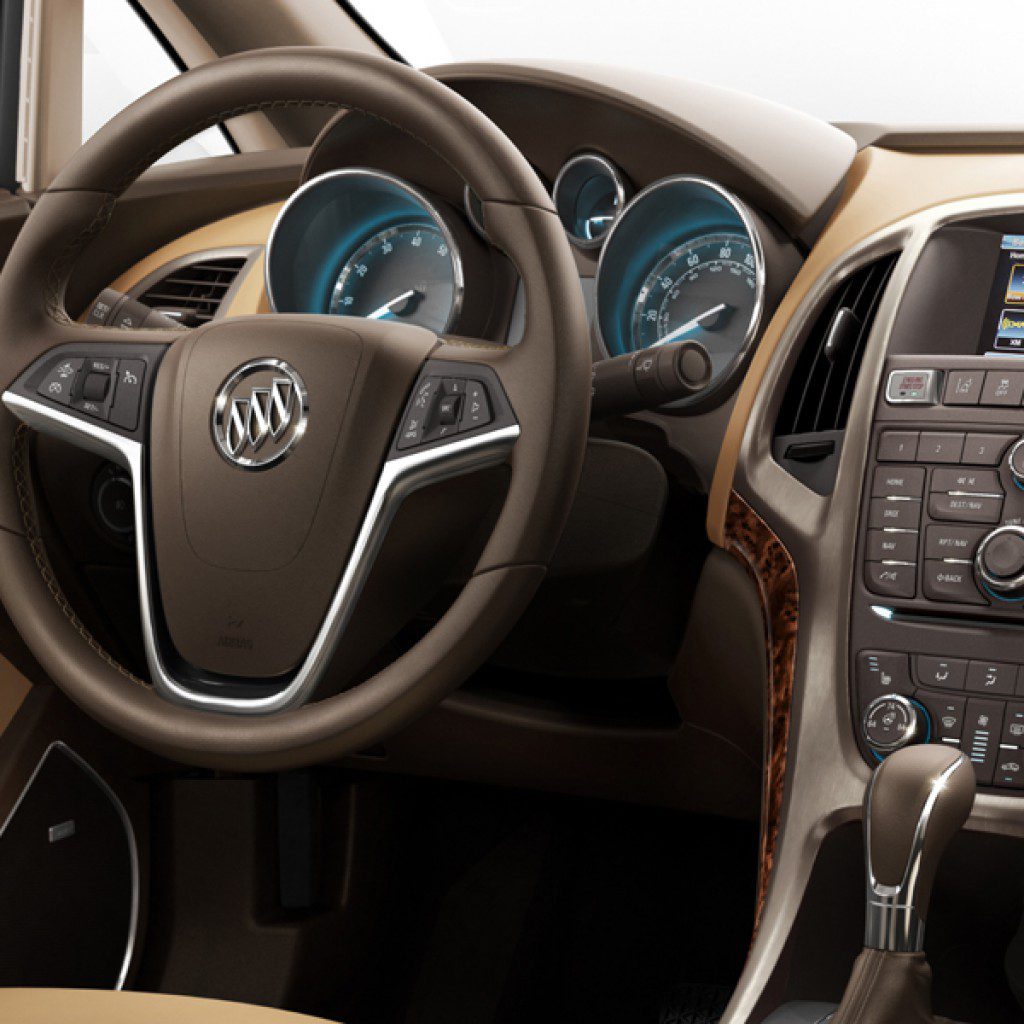 2014 Buick Verano
Pros:
Cons:

Acceleration (non-turbo models)
Rear-seat room
Like its closest competitor, the Acura ILX, Verano straddles the line between mainstream compact cars and premium-brand compacts. The line-topping Premium model is a welcome addition; it replaces the middling acceleration of the base 4-cylinder with sprightly turbocharged power. The Premium's improved acceleration comes with little penalty to EPA mileage figures, but at a considerable price premium. Still, Verano transcends its mainstream-compact origins–in any trim level, it handily undercuts the prices of its premium-compact rivals while delivering a convincingly upscale driving experience.
Overview
Verano was Buick's smallest car, slotting below the midsize Regal in size and price. It was essentially a luxury-trimmed version of the Chevrolet Cruze and was produced alongside its corporate cousin in the United States.
The Verano was a difficult car to classify. It was on the pricier side of the compact-car spectrum, but it undercut the prices of most premium-brand compact cars. Feature for feature, Verano competed against mainstream models, such as the Ford Focus and Volkswagen Jetta. This Buick was also the target of the ILX produced by Honda's luxury division, Acura. Consumer Guide categorized the Verano as a premium compact car, in part because of Buick's addition of a higher-priced, higher-horsepower Verano model.
All Veranos were front-wheel drive, and most used a 180-horsepower 2.4-liter 4-cylinder engine that paired with a 6-speed automatic transmission.
The top model had a 250-horsepower 2.0-liter turbocharged engine and a 6-speed automatic transmission. A 6-speed manual was available as a no-cost option, though ordering it deleted the standard remote engine start feature.
The Buick Verano included a standard complement of expected and federally mandated safety features. In addition, all models included rear-side airbags and front-knee airbags. Blind-spot alert and rear-cross-traffic detection were standard on all but the base model.
Yearly Updates
2012 Verano
New for 2013 was a performance-oriented Verano model that sported a turbocharged engine. Buick's IntelliLink infotainment and a rearview camera were newly standard across the board. Blind-spot and rear-cross-traffic alert systems were newly standard on all but the Base trim level.
2013 Verano
Forward-collision and lane-departure warning became available on the 2014 Verano.