Compact car; Built in USA
transverse front-engine/front-wheel drive
Good condition price range: $5,800 – $12,700*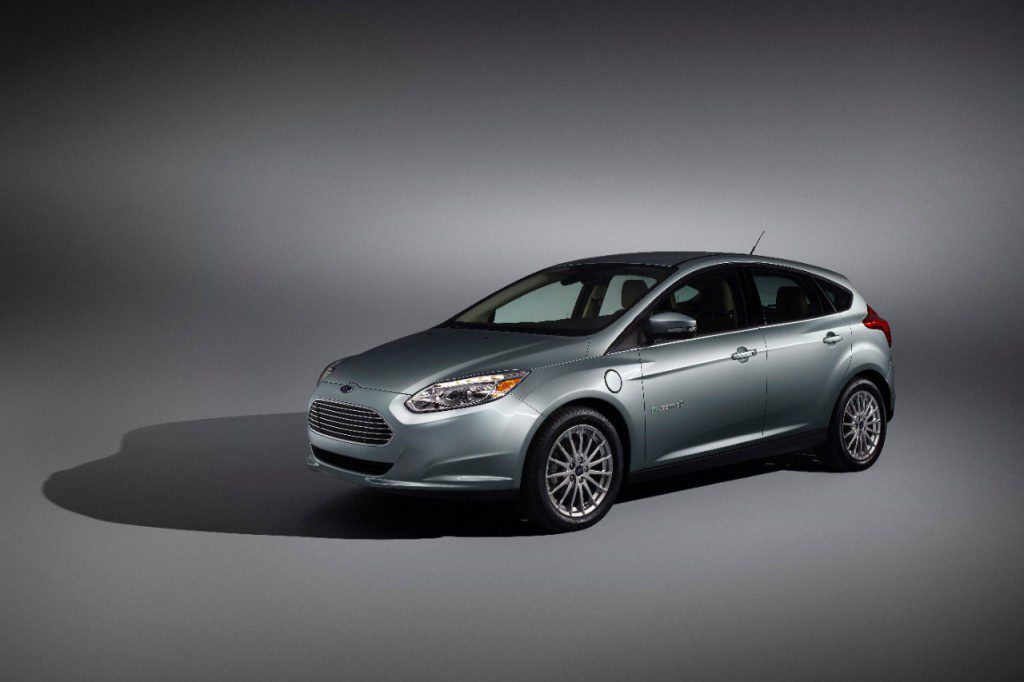 2014 Ford Focus Electric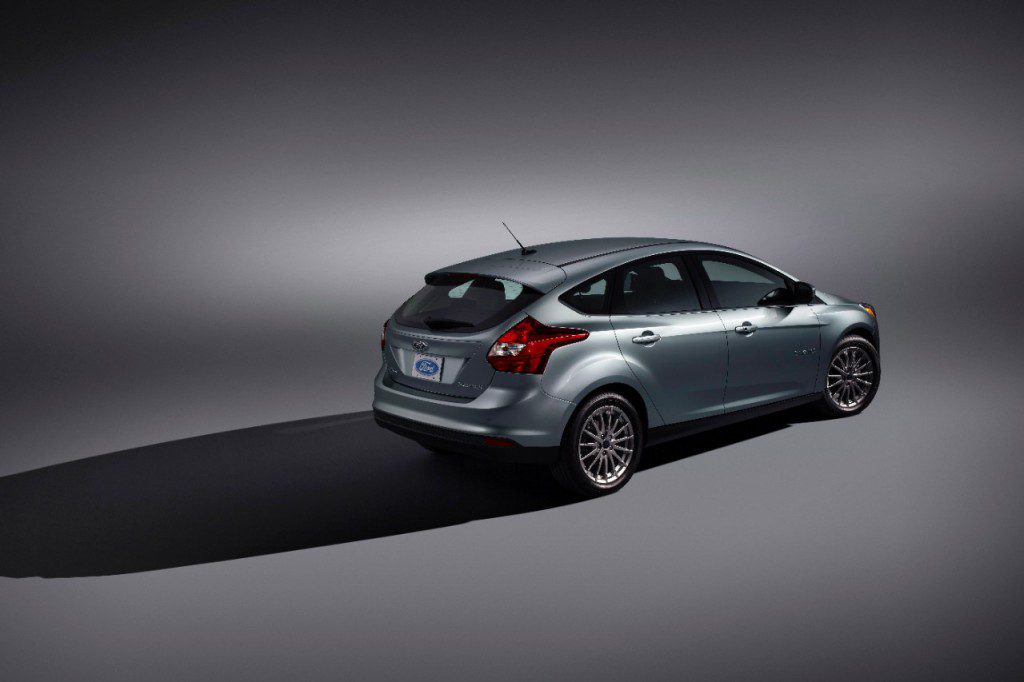 2014 Ford Focus Electric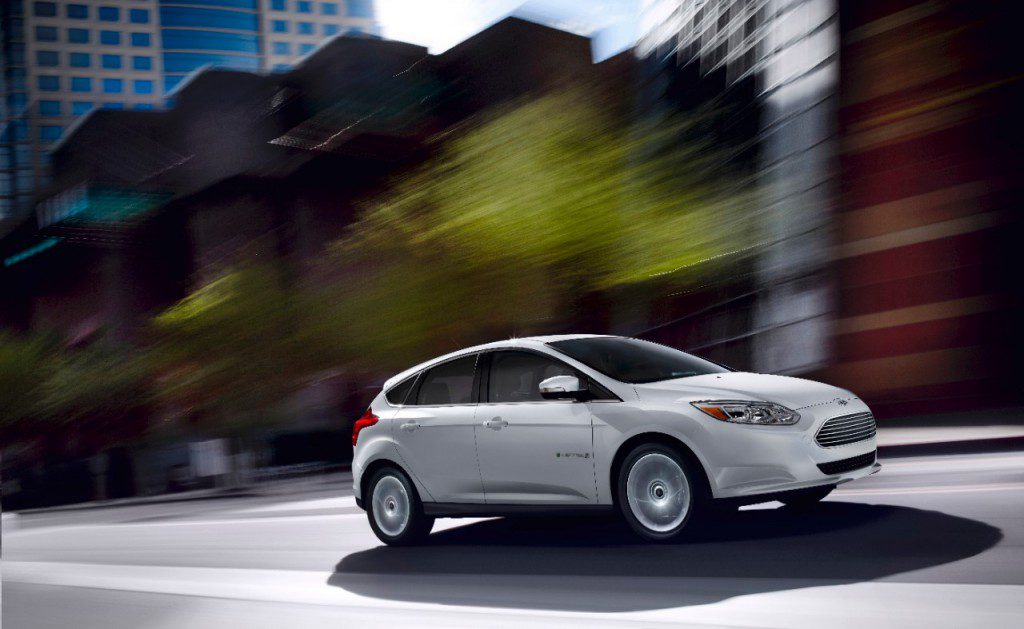 2014 Ford Focus Electric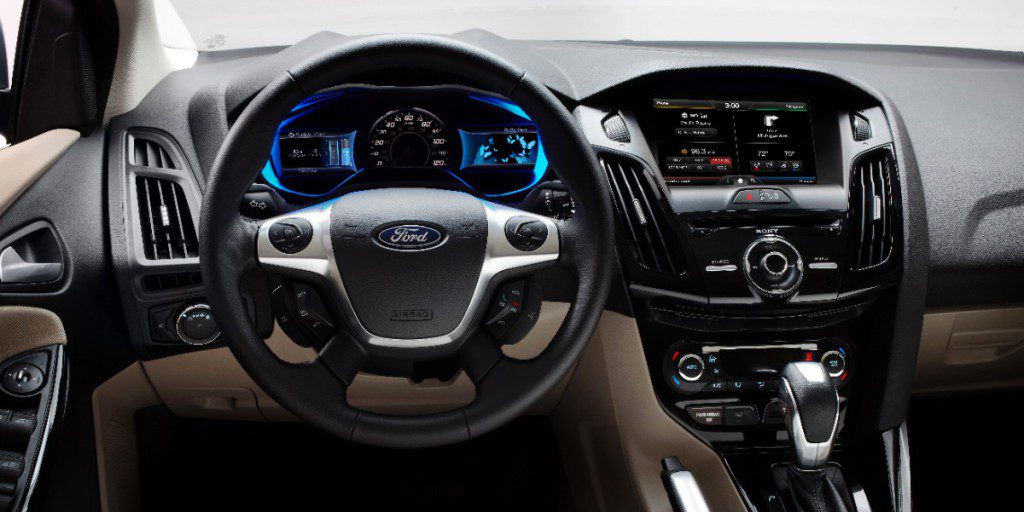 2014 Ford Focus Electric
Pros:

Acceleration
Fuel economy
Handling

Cons:
Focus Electric is among the more rewarding pure-electric vehicles to drive. And, for the most part, it feels like a conventional Focus. When new, prices were high compared to the Chevrolet Volt and Nissan Leaf which had added options and lowered base prices for 2013. Still, if your goal is to be green and drive a car no one will suspect is electric, the Focus Electric is a fine choice.
Overview
The Focus Electric was Ford's first mass-production full-electric vehicle. The company adapted its manufacturing plant in Michigan to assemble both conventional and electric Focus vehicles on the same line, which helped reduce cost and complexity.
Focus Electric came only as a 4-door hatchback. Its battery pack could be charged via a 120- or 240-volt outlet. The Ford-branded charging station, available at extra cost, was designed to be easily removable in case owners changed residences. Ford claimed a depleted battery could be fully recharged in 3-4 hours on a 240-volt connection, the car could achieve a top speed of 84 mph, and had about 100 miles of range on a full charge.
The electric model had equipment levels similar to that of the gasoline-powered Focus top-line Titanium. Included were rear-obstacle detection, dual-zone automatic climate control, navigation system, rearview camera, heated front seats, keyless entry/engine start, HD Radio receiver, xenon headlights, and Ford's Sync infotainment system.
The specially designed version of Sync included remote charging and vehicle control programs that allowed owners to control certain aspects of the car over the Internet or from a supported smartphone.
Focus Electric was front-wheel drive. Its electric motor produced 143 horsepower, and it paired with a single-speed transmission that behaved like an automatic.
The 2013 Ford Focus Electric included a standard complement of expected and federally mandated safety features. Some features offered on the conventional Focus, such as blind-spot alert, were not available on the Electric.
Yearly Updates
2012 Focus Electric
2013 Focus Electric
Ford ramped up production for 2013 after a very limited run in 2012. There was nothing new to report as far as the car itself, but it was available in more markets.
2014 Focus Electric
The electric version of Ford's mainstream compact car saw little change for 2014.
2015 Focus Electric
The electric version of Ford's mainstream compact car saw several minor updates for 2015. The rear taillights, liftgate, rear fascia, and spoiler were redesigned, as was the instrument-panel center stack and center console. A rearview camera, rear-disc brakes, hill-start assist, and perimeter alarm were among the newly standard features.