Premium large car; Built in
transverse front-engine/front- or all-wheel drive
Good condition price range: $21,900 – $46,600*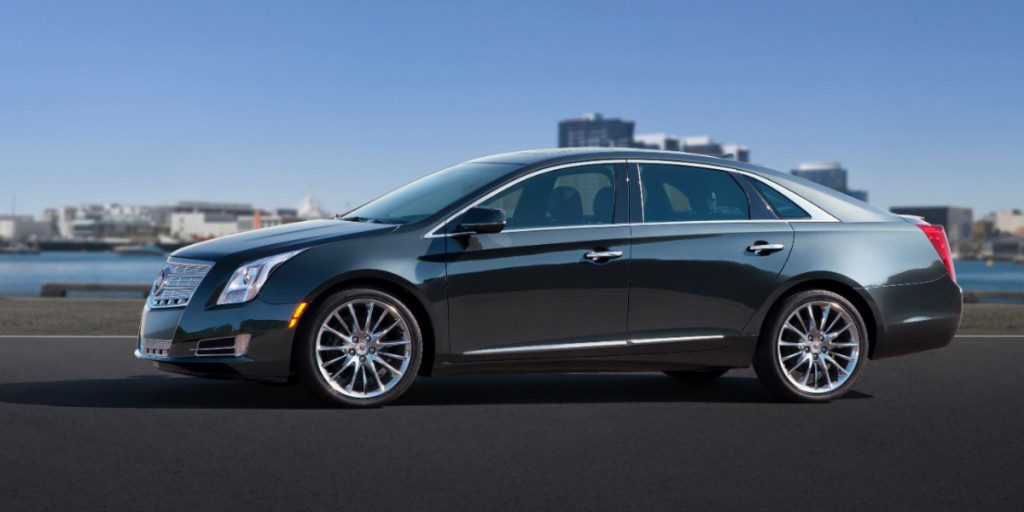 2014 Cadillac XTS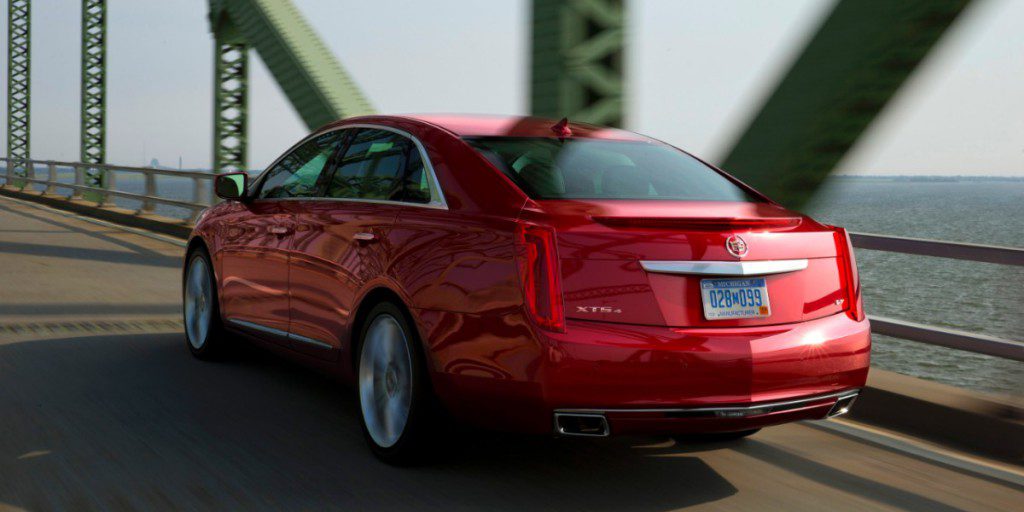 2014 Cadillac XTS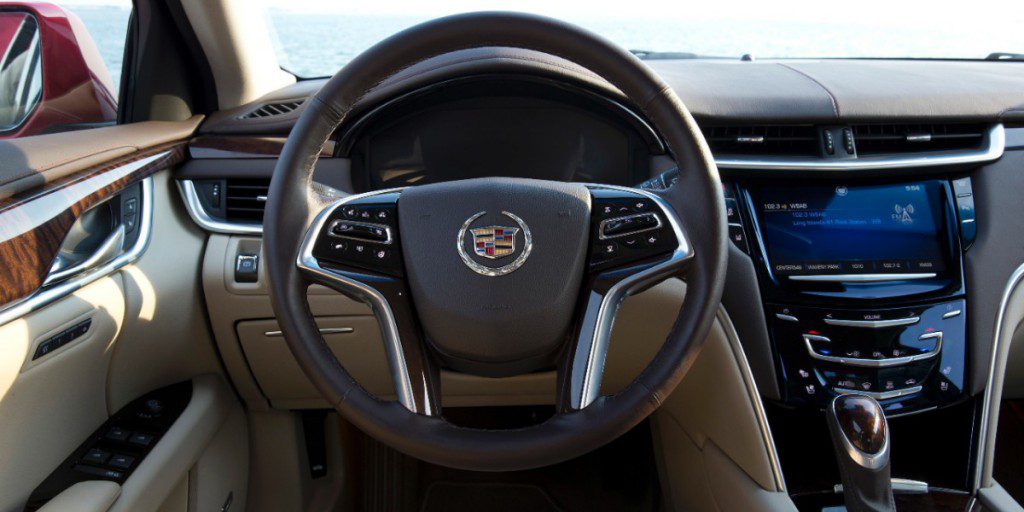 2014 Cadillac XTS
Pros:

Available all-wheel drive
Interior materials
Passenger and cargo room

Cons:
XTS sits in the rather wide price gap between "regular" large cars and premium large cars, the only other occupant of that space being the Lincoln MKS. Thus the Cadillac and Lincoln are natural competitors–as they have been through most of their history. Both of these cars are now being aimed at a younger audience than their traditional customers, and it shows; in the case of the XTS, perhaps enough so as to alienate less "hip" buyers who might be turned off by the gee-whiz graphics and high-tech controls. But the XTS otherwise offers plenty of room, numerous safety features, near-opulent luxury, and decent driving dynamics, all at the lower end of the premium price point. That makes it a car worth considering.
Overview
With General Motors having decommissioned the aging DTS large sedan, a new flagship sailed into Port Cadillac for 2013. The XTS promised more luxury and technology than in any Cadillac. About the only thing the XTS had in common with its DTS predecessor was standard front-wheel drive.
While we classified XTS as a premium-large car, it didn't necessarily target the likes of the far more expensive Audi A8 or Mercedes-Benz S-Class. The Lincoln MKS and Hyundai Equus were more like it, and we'd throw in the Chrysler 300 as well even though it's a "regular" large car by Consumer Guide standards.
All versions included GM's Magnetic Ride Control suspension, which used sensors and special fluid to adjust suspension damping in real time. Also standard was CUE (Cadillac User Experience), which was the brand's infotainment system. It included an 8-inch touchscreen with capacitive controls, haptic feedback, gestures, and voice recognition. All these features were designed to emulate a modern smartphone or tablet. Standard across the board were leather upholstery, a Bose-brand audio system, and GM's OnStar assistance.
All XTS versions had front-wheel drive. All-wheel drive was available. The sole engine/transmission combination was a 304-horsepower 3.6-liter V6 and 6-speed automatic transmission.
The Cadillac XTS included a standard complement of expected and federally mandated safety features. In addition, front- and rear-side airbags were standard, as were front knee airbags and rear obstacle detection. Depending on model selection, the car could also be equipped with front obstacle detection, rearview camera, lane-departure warning, blind-spot alert, forward-collision warning, rear obstacle detection, and rear cross-traffic alert.
Yearly Updates
2013 XTS
For 2014, Cadillac added an available 410-horsepower twin-turbocharged 3.6-liter V6 engine. A DVD entertainment system was a new option. Also newly optional were Automatic Parking Assist and self-dimming headlights.