Subcompact car; Built in
2-door convertible
2-door coupe
transverse rear engine/rear-wheel drive
Good condition price range: $6,700 – $13,700*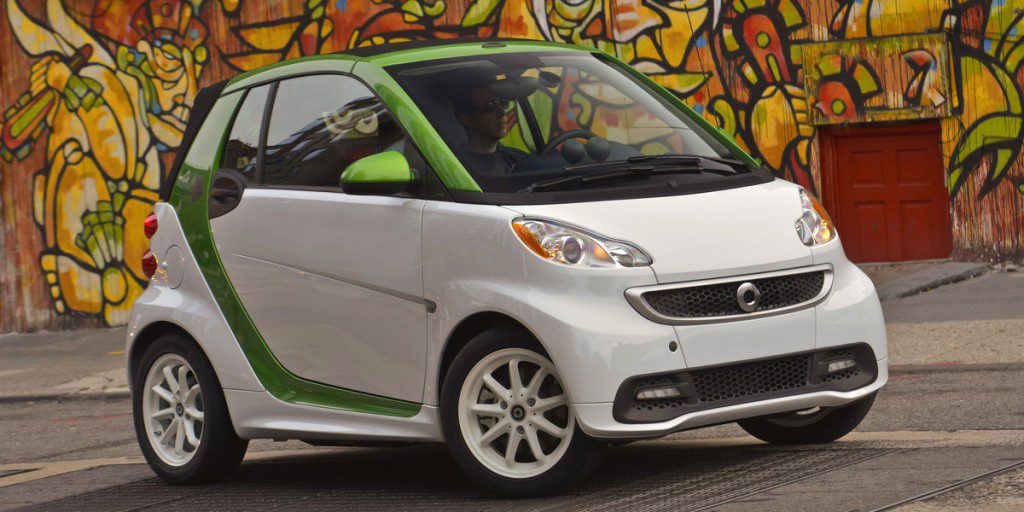 2013 Smart ForTwo Electric Drive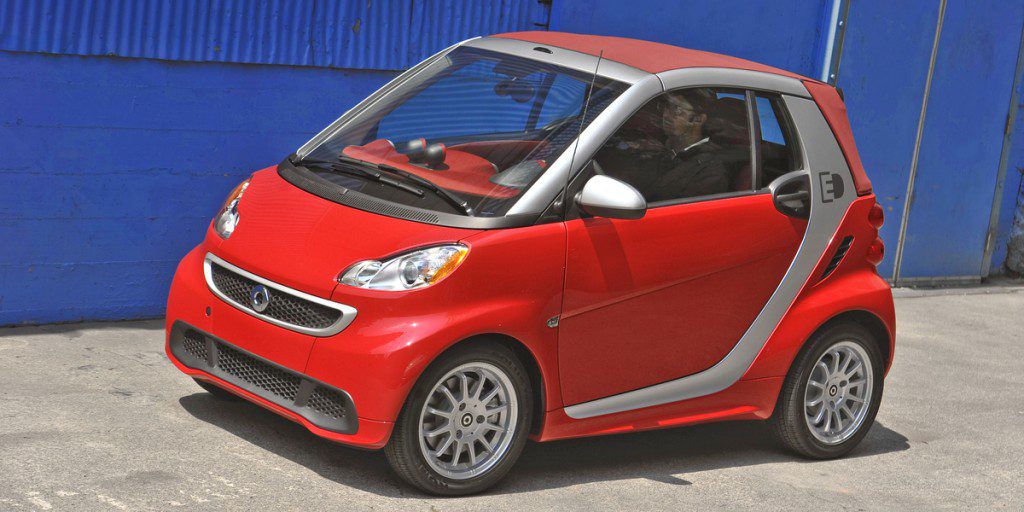 2013 Smart ForTwo Electric Drive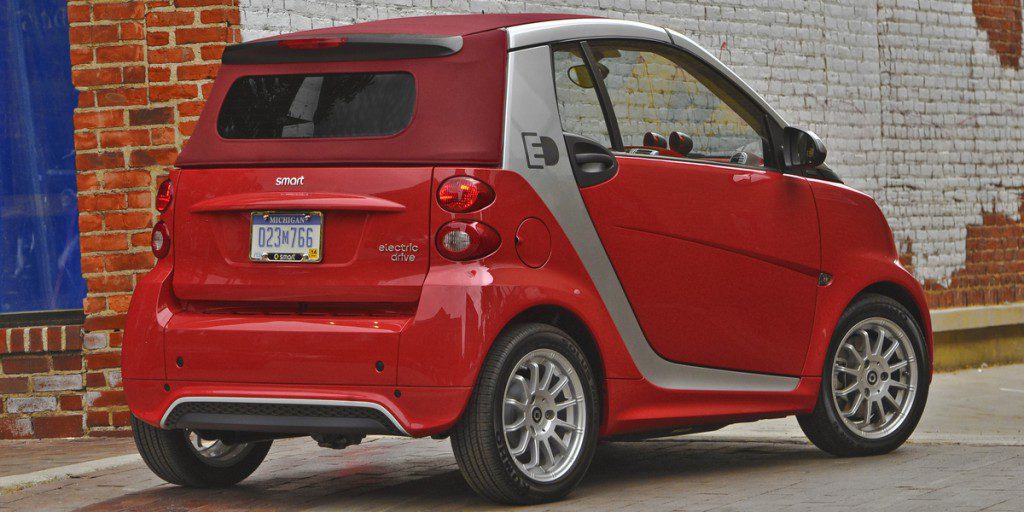 2013 Smart ForTwo Electric Drive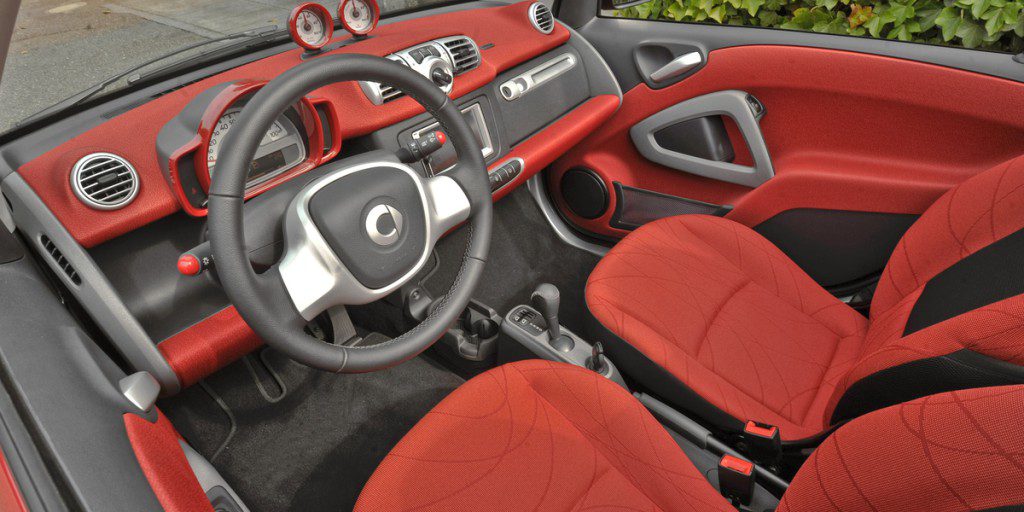 2013 Smart ForTwo Electric Drive
Pros:

Low-cost operation
Maneuverability

Cons:

Long charging times
Limited driving range
Passenger and cargo room
As ever, the ForTwo is an exercise in Euro-centric minimalism, sacrificing the space, refinement, performance, and dynamic ability of conventional minicars for Tinkerbell size and maneuverability. With its unusual styling and Mercedes-Benz connection, it's really more of a fashion accessory than practical daily transport. Then too, it's not exactly cheap. We think the electric version makes a better urban runabout than the gas-engine models, but none of them make much sense outside the city limits.
Overview
Colloquially known as the "Smart car," the two-seat ForTwo (get it?) was the smallest four-wheel passenger car on the U.S. market meeting applicable federal standards. In fact, it was so short and narrow that one standard parallel-parking space could accommodate two Smarts side-by-side, nose-to-curb. Even so, the ForTwo had to compete with larger, more-conventional minicars like the Chevrolet Spark, Ford Fiesta, and Scion iQ. Built in France by a division of Mercedes-Benz parent Daimler AG, the ForTwo departed from typical small-car practice by having a rear-mounted powertrain. It was offered as a coupe and as a Cabriolet semi-convertible with a power-operated soft top that rolled back along channels in the roof siderails.
All 2013 ForTwo models received a cosmetic freshening with a larger grille, revised bumpers, horizontal LED daytime running lights, and new wheel and upholstery designs. In addition, coupes added curtain-side airbags as standard equipment.
But the big news was first-time retail availability of an all-electric Smart. The ForTwo was designed for battery power, and an Electric Drive (ED) version had been built since 2007, but only for lease on a limited basis, mainly for testing purposes. Starting in 2013 Smart offered a third-generation plug-in electric as a regular showroom model with deliveries beginning in spring 2013. The Electric Drive (ED) models were available in the coupe and convertible body styles, each in a single trim level. Conventional gas-powered Smart models are covered in a separate report.
The updated 2013 Electric Drive models used an electric motor that sent 96 pound-feet of torque and an estimated 74 horsepower through a single-speed transmission. The motor was powered by a 17.6 kWh lithium-ion battery pack situated beneath the cabin floor. All models were rear-wheel drive.
Smart said the Electric Drive's battery pack needed about 14 hours for a full recharge from a 110-volt plug and about 6 hours from a 240-volt outlet. The battery could also be partially recharged while driving via a regenerative-braking feature. Claimed maximum driving range was about 83 miles.
Every Smart ForTwo Electric Drive had "active safety" features such as ABS, stability system, and traction control. Coupes came with side and window-curtain airbags; convertibles substituted head/torso-protecting airbags. Twin knee airbags were standard for all.
Yearly Updates
2014 ForTwo Electric Drive
There were no major changes for the 2014 Smart ForTwo Electric Drive.