Large car; Built in Canada, USA
transverse front-engine/front-wheel drive
Good condition price range: $14,800 – $24,500*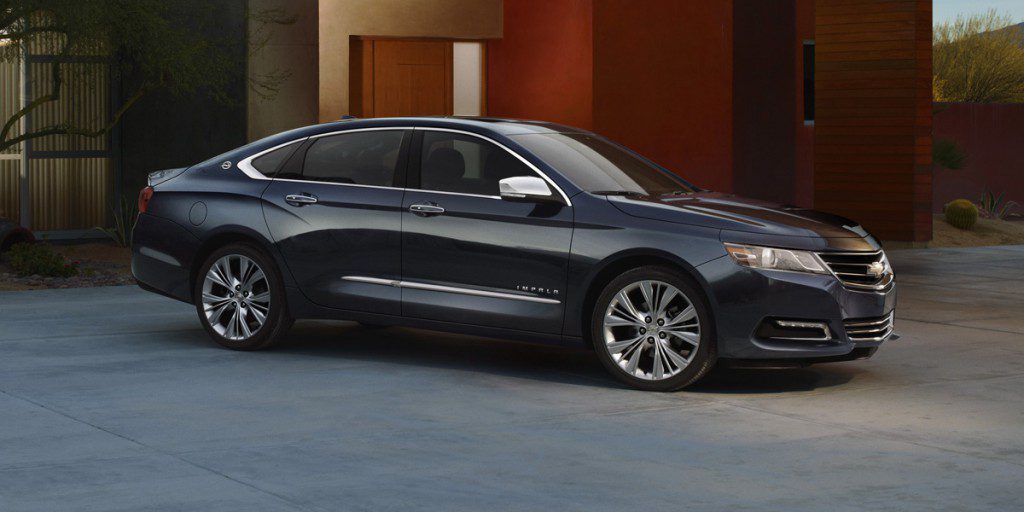 2014 Chevrolet Impala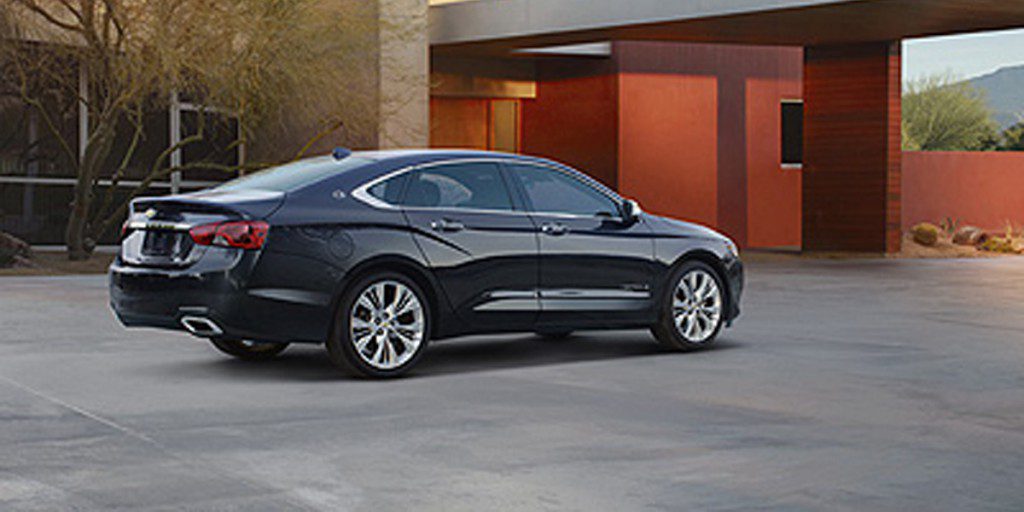 2014 Chevrolet Impala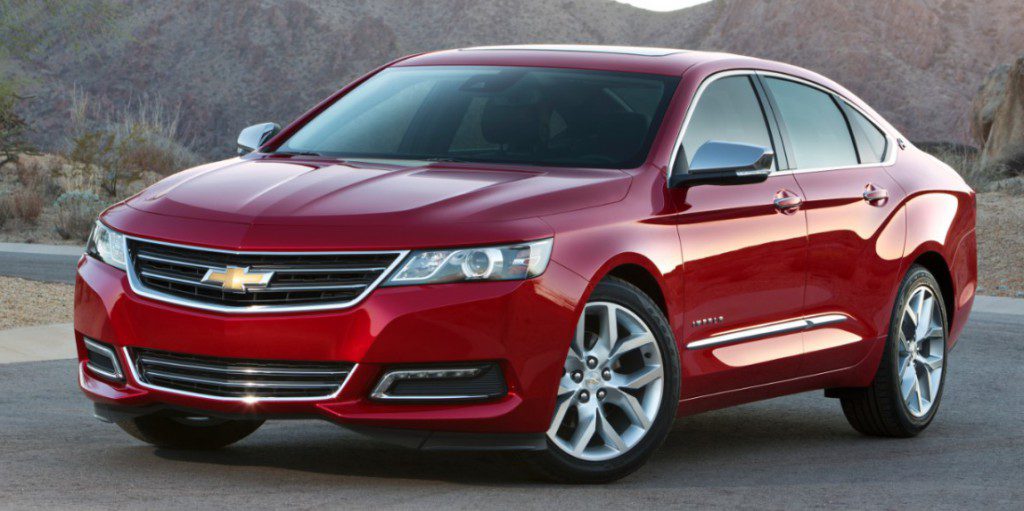 2014 Chevrolet Impala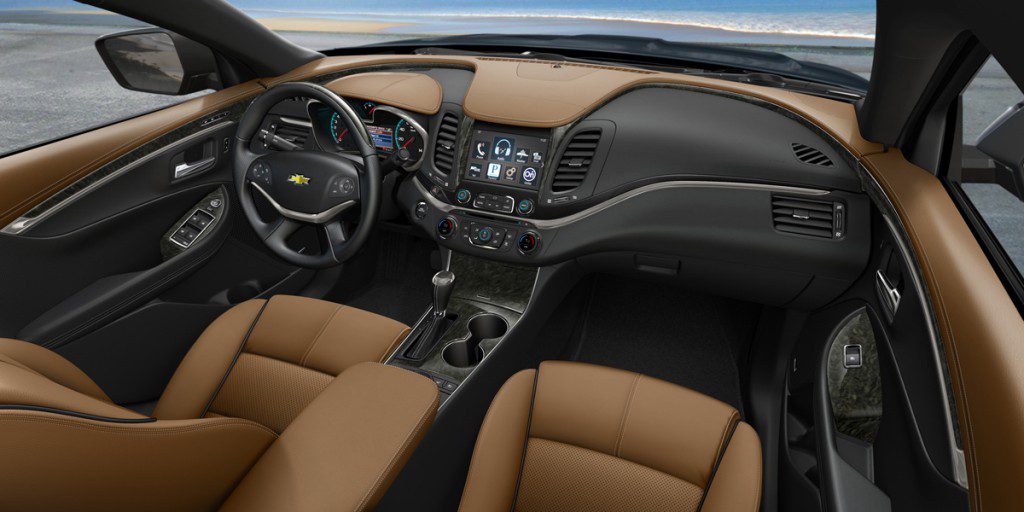 2014 Chevrolet Impala
Pros:

Quietness
Rear-seat room
Ride

Cons:

Over-the-shoulder visibility
Chevrolet's Impala gets a long-awaited redesign for 2014. Having lived in the upper end of the midsize class for years, the Impala has clearly stepped over the line into the large-car segment for 2014, where it stacks up very well against a new field of competitors. In fact, well enough to be a Best Buy (2014). Impala strong points include the most powerful V6 in the class, good passenger room, a pleasing ride, and a high level of quiet. The availability of a naturally aspirated 4-cylinder engine is a class exclusive for shoppers more interested in fuel economy than power.
Overview
The 2014 Impala was a clean-sheet redesign. While it borrowed parts of its basic design from the Buick LaCrosse, Impala had different styling and feature sets. It also had an engine that wasn't offered on its more upscale cousin. It was the first vehicle to employ the next generation of Chevrolet's MyLink infotainment system. Compared to the previous model, the new Impala had a wheelbase lengthened by 1.2 inches (to 111.7 inches), but was only about one inch longer overall. The Impala was fractionally taller and wider, too. Maximum leg room had been increased by 3.5 inches in front and 2.2 inches in back. Trunk cargo volume was raised slightly, too.
Instead of just a single drivetrain, the 2014 Impala offered three: a conventional 4-cylinder engine, a 4-cylinder engine with an electric motor, and a V6. All had a 6-speed automatic transmission and front-wheel drive.
A 305-horsepower 3.6-liter V6 powered 2LT and 2LTZ models, while a 196-horsepower 2.5-liter 4-cylinder (this engine wasn't available in the LaCrosse) served the LS, 1LT, and 1LTZ. Cars with the 2.5-liter employed grille shutters and modified underbody panels to change airflow in order to reduce mileage-sapping drag. A 2.4-liter 4-cylinder engine with battery-powered electric motor was rated at a combined 182 horsepower; it used General Motors' "eAssist" system that was supposed to improve fuel economy by shutting off the gas motor off at a stop and instantly restarting it when the driver releases their foot from the brake pedal.
The Chevrolet Impala included a standard complement of expected and federally mandated safety features. Ten airbags were positioned around the interior. Additional safety measures included blind-spot alert, lane-departure warning, rear cross-traffic alert, forward-collision warning, and collision-mitigation braking.
Yearly Updates
2014 Impala
2015
For 2015, Impala added a bi-fuel model that can run on both gasoline and compressed natural gas, a fuel-saving start/stop feature on 2.5-liter 4-cylinder models, and 4G LTE Internet connectivity with a built-in Wi-Fi hotspot for the OnStar communication system.