Compact car; Built in
transverse front-engine/front-wheel drive
Good condition price range: $11,000 – $19,000*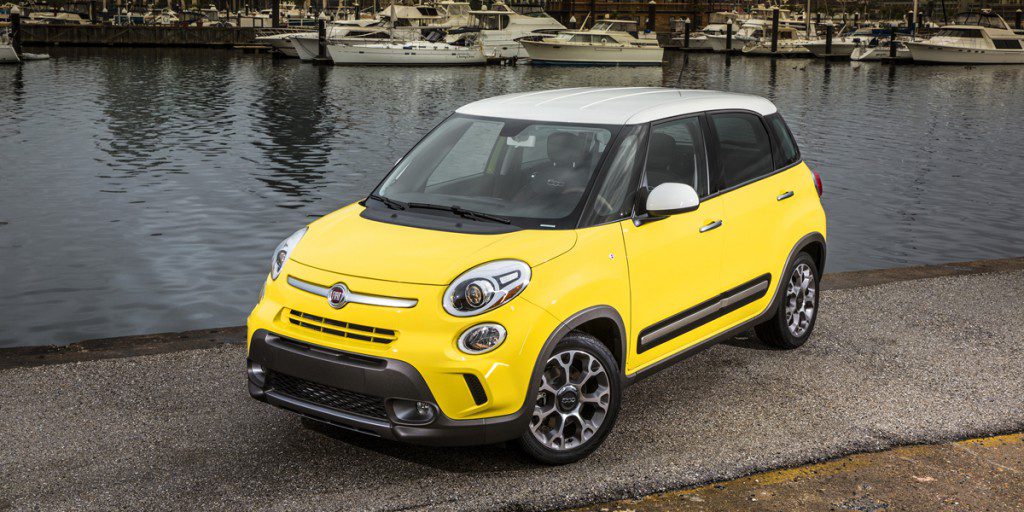 2014 Fiat 500L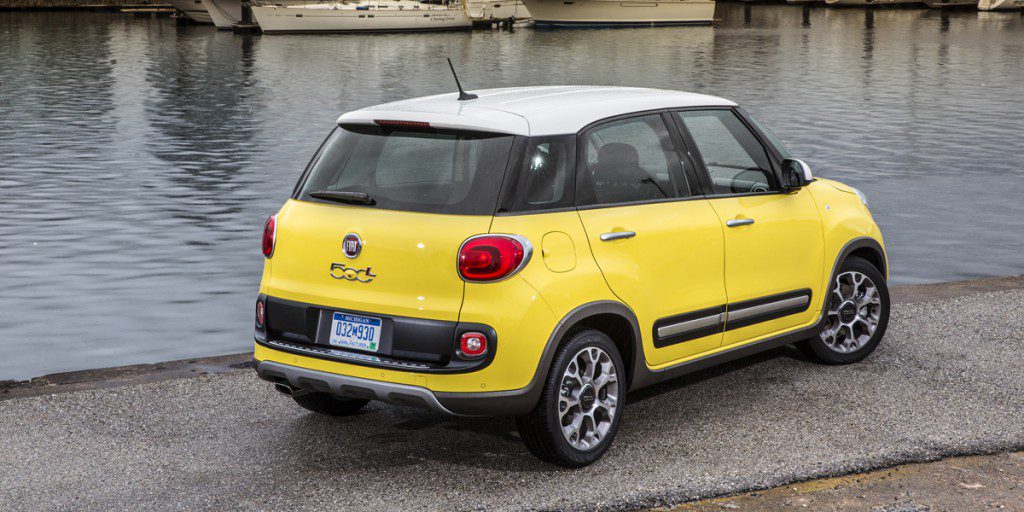 2014 Fiat 500L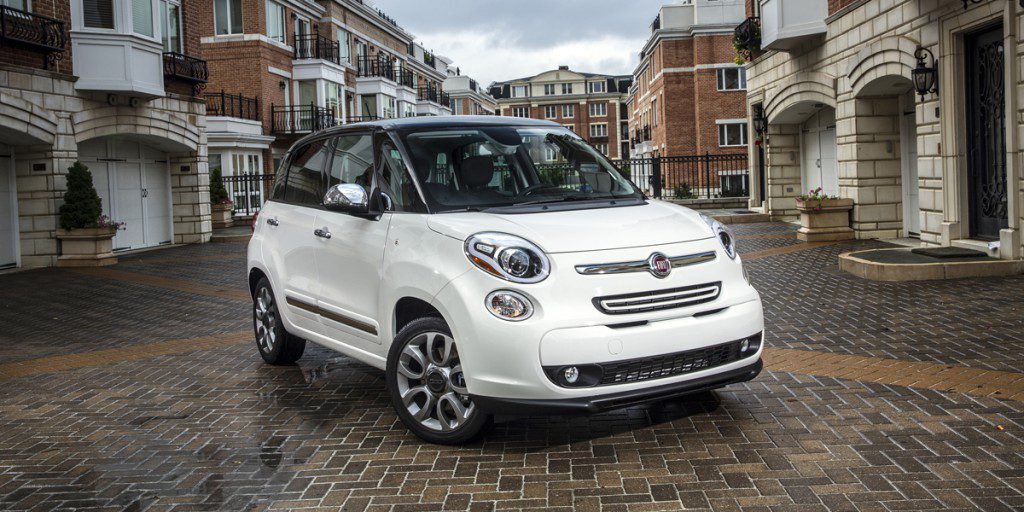 2014 Fiat 500L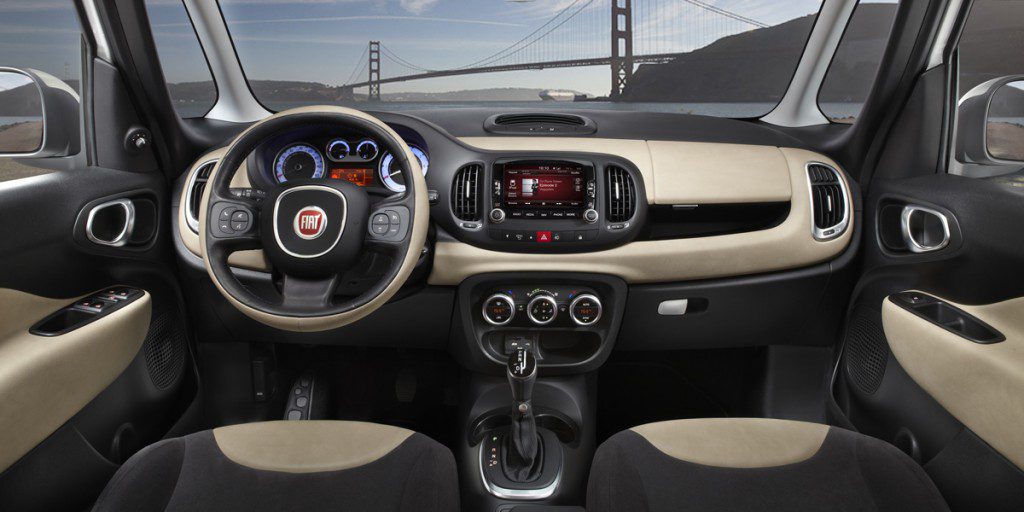 2014 Fiat 500L
Pros:

Maneuverability
Steering/handling
Visibility

Cons:

Acceleration
Manual-transmission performance
Rear-seat headroom
The 500L is a natural and needed extension of Fiat's product portfolio. Though larger and more practical than its 2-door stablemate, the 500L retains the smaller car's unique European styling and much of its fun-to-drive character. Visibility is excellent, and the interior's more conventional control layout will appeal to a broader range of potential customers. Drivetrain smoothness and some odd choices for cargo carrying are issues we'd like to see addressed. Still, the Fiat 500L offers shoppers a lot of convenience features at an aggressive price. A wide range of custom/personalization accessories will go some way toward allowing buyers to make a 500L uniquely their own.
Overview
Fiat (the corporate parent of Chrysler) expanded in size and scope in the U.S. with the addition of the 500L. Aside from an engine and a few styling cues, this compact, front-wheel-drive, 4-door wagon had nothing in common with its smaller, 2-door coupe and convertible siblings. The 500L was built in Serbia.
The boxy 500L competed against other square-shaped compact and subcompact cars. The Fiat was roughly the same size, at least on the outside, as the Scion xB. Other rivals included the Kia Soul and base versions of the Mini Cooper Countryman. We classified the Mini as a compact SUV because it was available with all-wheel drive (something the 500L lacked), but it and the Fiat were otherwise very similar in size and style.
The Fiat 500L adopted a model-name strategy that largely mirrored its 2-door cousin. The range extended from the base Pop through the volume Easy, outdoor-themed Trekking, and top-line Lounge.
All Fiat 500L models were powered by a 160-horsepower 1.4-liter turbocharged 4-cylinder engine. If that sounds familiar, it's the same engine was found in other Chrysler/Fiat vehicles, including the 500 Abarth and Dodge Dart. Transmission choices were a 6-speed manual transmission and a 6-speed dual-clutch automated-manual transmission that behaved like an automatic.
All Fiat 500L models included the usual lineup of safety features. Items such as blind-spot alert and lane-departure warning were not offered.