Premium large car; Built in
longitudinal front-engine/rear- or all-wheel drive
Good condition price range: $66,700 – $104,500*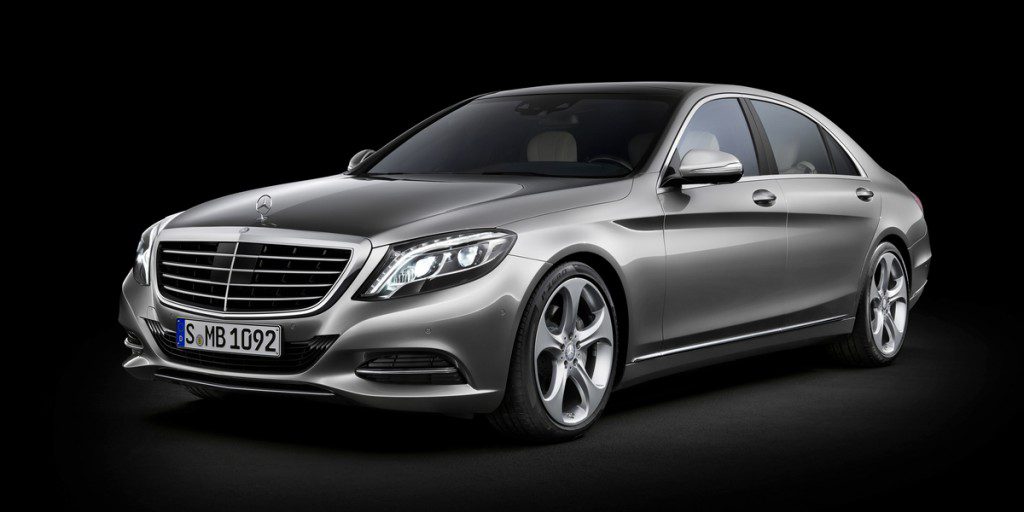 2014 Mercedes-Benz S550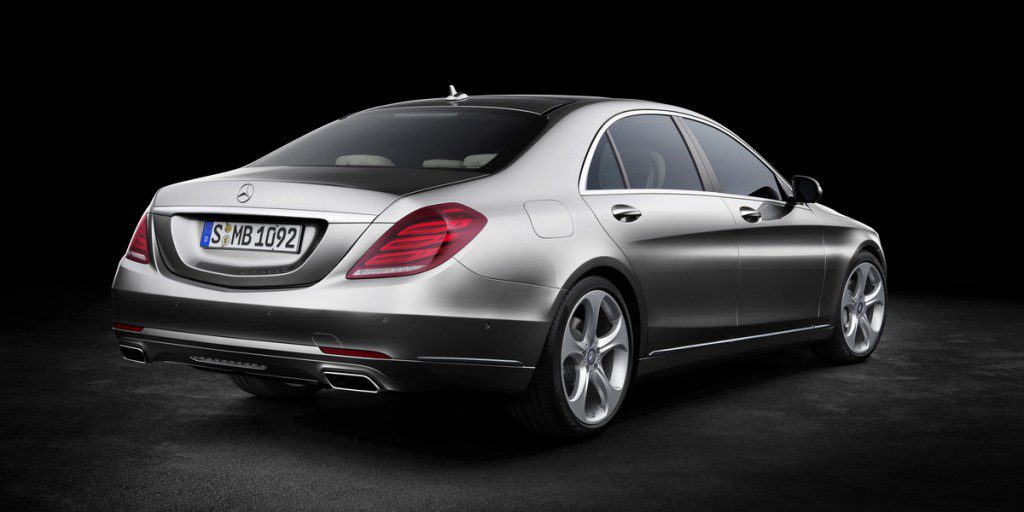 2014 Mercedes-Benz S550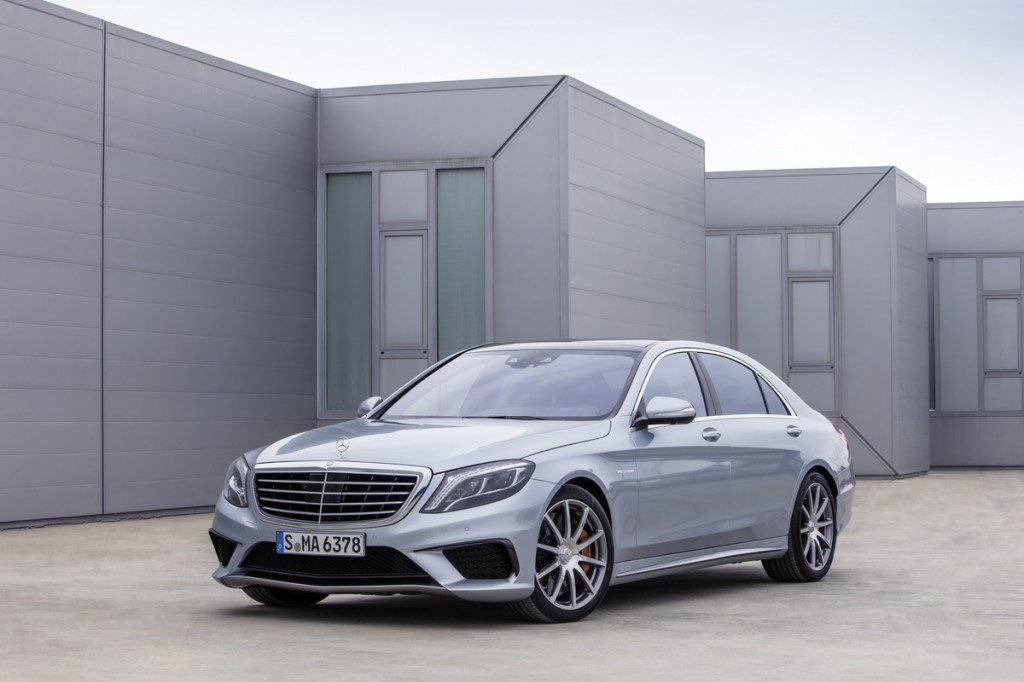 2014 Mercedes-Benz S63 AMG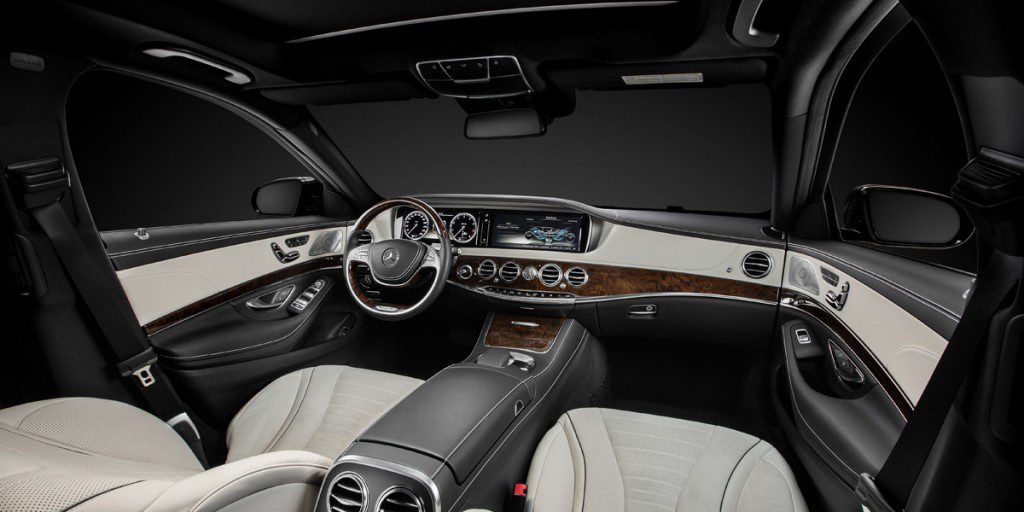 2014 Mercedes-Benz S550
Pros:

Acceleration
Passenger room and comfort
Quietness
Ride

Cons:

Fuel economy
Instruments/controls
Those who liked the previous S-Class–and we count ourselves among them–will likely be impressed by the redesigned 2014 model as well. Many useful luxury and safety features have been added (though many will take some acclimation to use), and the newly available rear-seat packages turn the car into a luxury limousine. Although it's not perfect, make no mistake that the S-Class remains a premium sedan of the highest order, easily competing with the best sedans in the world.
Overview
The S-Class has long been not only Mercedes-Benz's flagship sedan, but among the best sedans in the world. It was redesigned for 2014, and at least initially, gets a greatly trimmed model lineup that will include only a twin-turbocharged V8 model with rear- or all-wheel drive. Sales of rear-drive models were expected to start in October of 2013, and all-wheel-drive models and a high-performance AMG variant went on sale soon after.
Competitors included the Audi A8, BMW 7-Series, and Lexus LS. The S-Class was about the size of the long-wheelbase versions of these rivals.
Although the 2014 Mercedes-Benz S-Class came with an extensive list of standard equipment, there was also a long list of options. Many were new to the S-Class, as it became the beneficiary of some opulent features previously reserved for the discontinued Maybach ultra-luxury sedan (a Mercedes marque that was intended to compete with Bentley and Rolls-Royce, but never really gained acceptance). Those that stood out from the luxury-sedan crowd are listed below.
Also new were some innovative safety features, which are summarized below.
A combination of stereo cameras at the top of the windshield (two cameras set apart so they were able to judge distances, just as your eyes do), an infrared camera (which "saw" warm objects in darkness), radar sensors (which detected metal objects), and various normal cameras served numerous functions in the new S-Class. One was to feed information to the optional Magic Body Control system, which "read" the road ahead of the car and adjusted the standard air suspension accordingly. Distronic Plus with Steering Assist not only kept a set distance from the car ahead when in cruise control, but it also used steering input to help keep the car centered in the lane. Adaptive Highbeam Assist allowed the high beams to be on at all times, as the system could automatically shut off some of the 56 LED lamps that made up the headlight in order to "sculpt" the beam so as to avoid shining the lights at oncoming cars or into the rearview mirrors of the car ahead. There was also a parking assist system and a 360-degree "surround view" system, but the various cameras were largely tied to safety features.
Several options were aimed at providing ultimate comfort to rear-seat passengers. One was a reclining passenger-side seat that provided extensive stretch-out room after the front passenger seat folded and moved far forward. A refrigerator and airplane-style fold-up tables were stored in the rear center console. All seats could have a "hot stone" massage function and could be heated (as could the armrests) or ventilated. An automatic perfuming function could be added, as could a high-end Burmester brand 3D surround-sound audio system.
The S550 offered only one powertrain: a 455-horsepower twin-turbocharged 4.7-liter V8 mated to a 7-speed automatic transmission, with either rear- or all-wheel drive. EPA fuel-economy numbers were 17 mpg city and 25 mpg highway with rear drive. Models with 4Matic AWD were rated at 16/24. The high-performance S63 AMG had a 577-horsepower twin-turbocharged 5.5-liter V8, 7-speed automatic transmission, and all-wheel drive. It had EPA-estimated fuel economy of 15/23. Premium-grade gas was required for all S-Class models.
The 2014 Mercedes-Benz S-Class offered numerous safety features beyond those that were required or expected. Some were optional, and a few were unique to the S-Class.
Pre-Safe and Brake Assist with Cross Traffic Assist worked in city traffic to warn the driver when the car was closing too fast on a stopped vehicle ahead, or if a car or pedestrian that crossed its path might be hit. It could apply the brakes if the driver didn't. It could also detect if the car is about to be rear-ended by another vehicle, in which case it locked up the brakes (to minimize forward movement after impact) and tightened the seat belts.
Active Lane Keeping Assist could detect traffic coming toward your vehicle, and if your vehicle crossed over the center line, used the brakes to steer it back into its lane.
Night View Assist Plus used the infrared camera to "see" people and animals near the road but hard to see, and warned the driver by displaying the infrared image on an instrument-panel screen.
Attention Assist sounded a warning if the driver exhibited signs of drowsiness.
Aimed at protecting rear-seat passengers in a front-end collision was the "beltbag," a small airbag in the shoulder belt, and the "cushionbag," which was mounted in the seat cushion and helped keep a reclined passenger from sliding forward.