Premium sporty/performance car; Built in USA
transverse front-engine/front-wheel drive
Good condition price range: $1,000 – $1,700*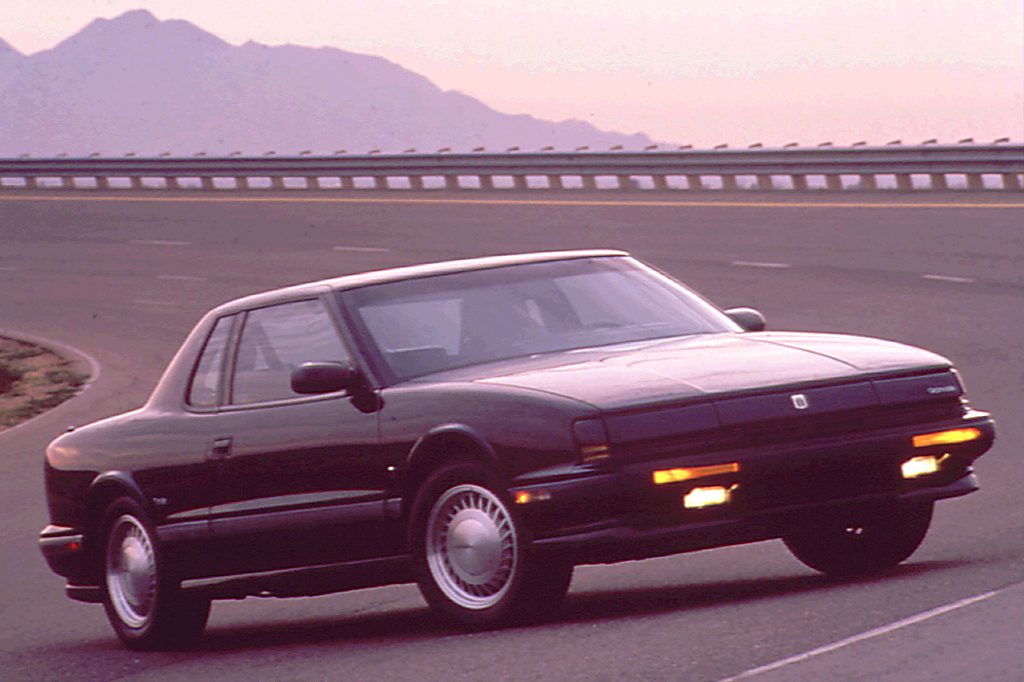 1990 Oldsmobile Trofeo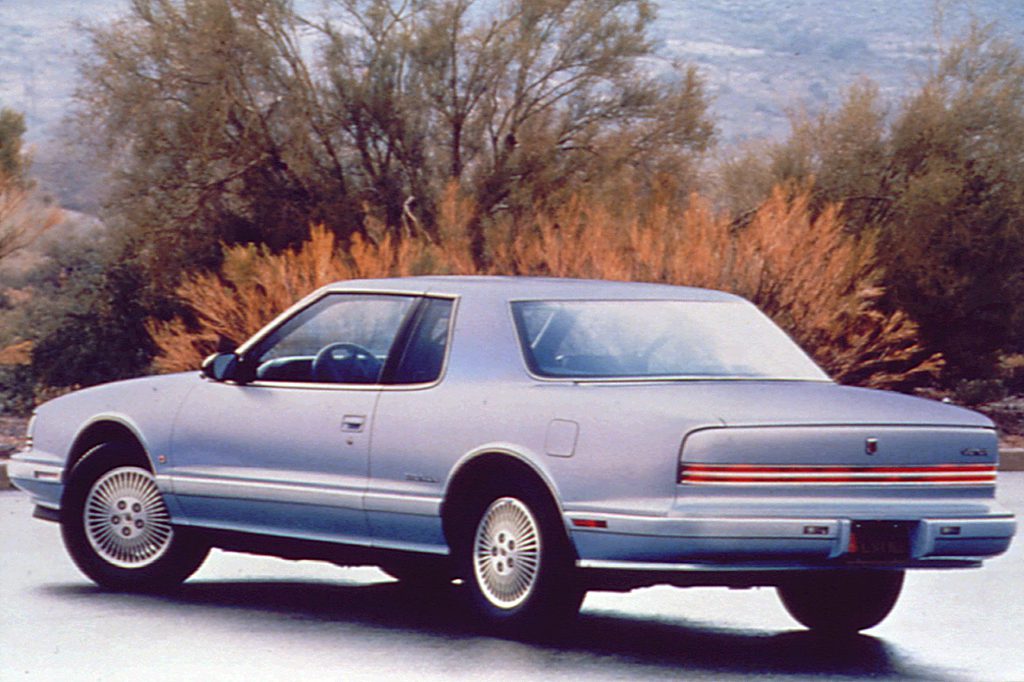 1991 Oldsmobile Toronado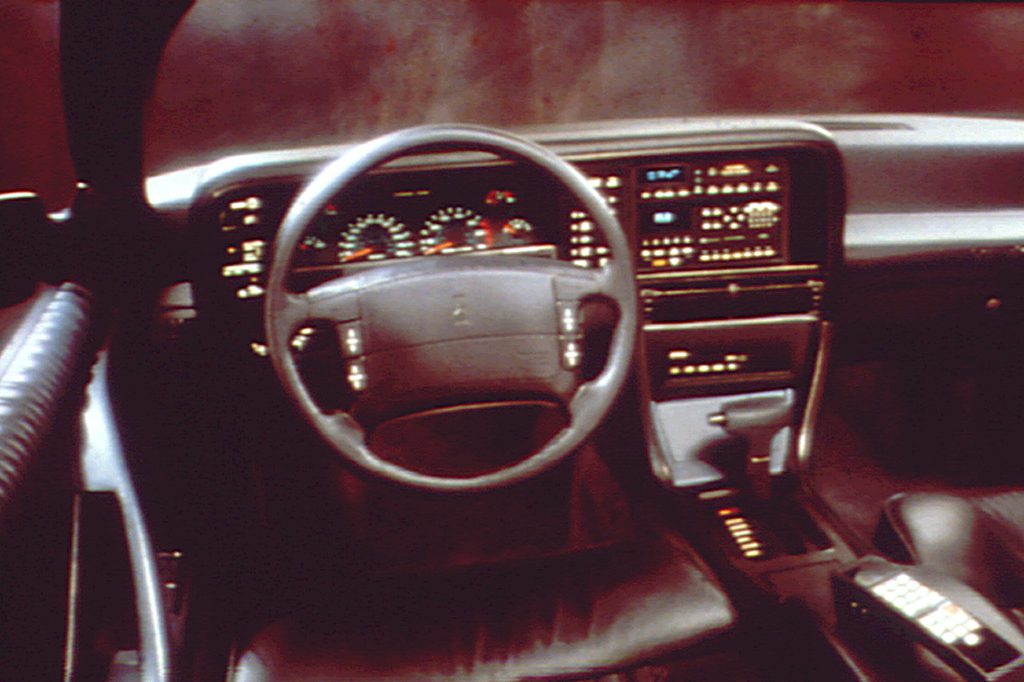 1991 Oldsmobile Toronado interior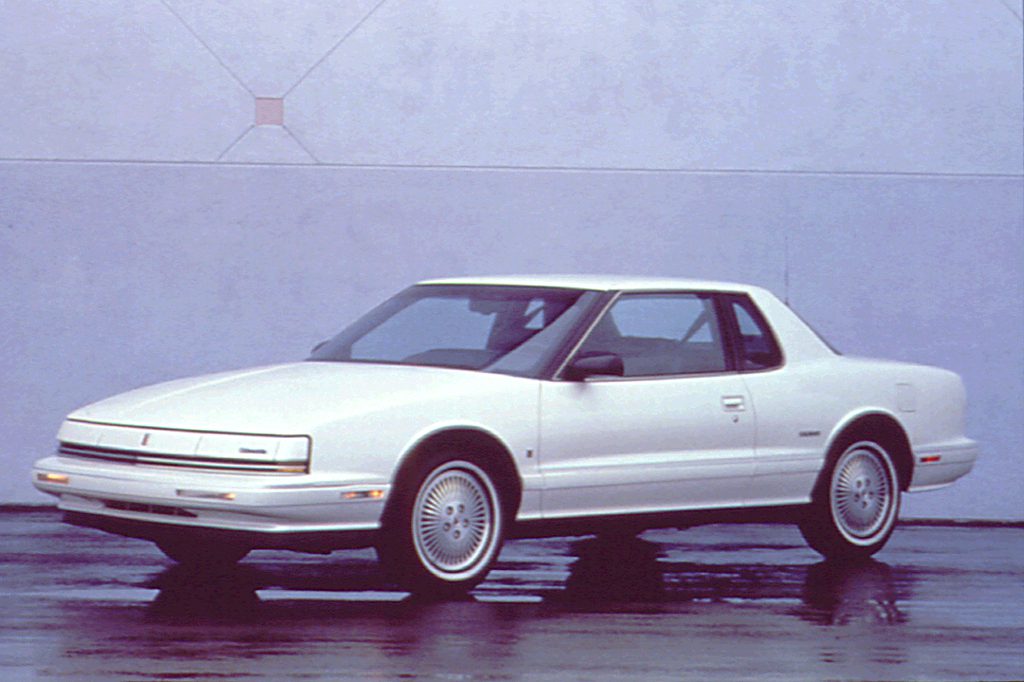 1992 Oldsmobile Toronado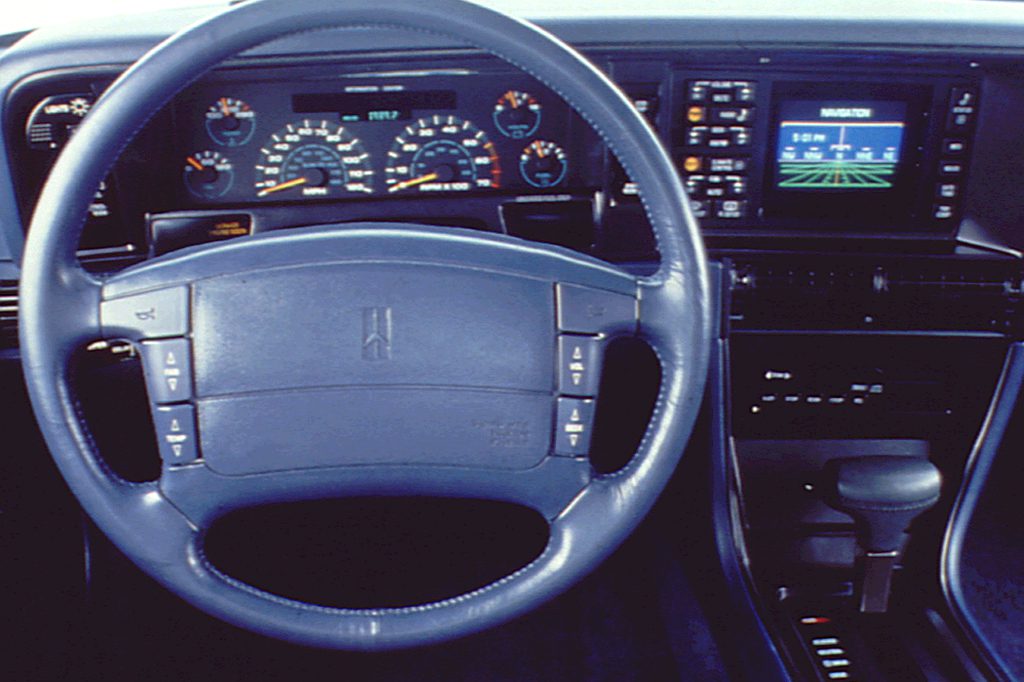 1992 Oldsmobile Toronado interior
Pros:

Acceleration
Antilock brakes
Quietness
Steering/handling (Trofeo)

Cons:

Entry/exit
Fuel economy
Rear-seat room
If you're in the market for an older coupe, you get pleasing performance and a boatload of features. As long as you don't need space for four people or a full load of luggage, either model ranks as a comfortable and competent touring machine.
Overview
For 1990, Oldsmobile's luxury coupe got new body panels that added more than a foot of overall length. That stretch increased trunk space by 2.5 cubic feet, but interior dimensions were unchanged. Also new was a driver-side airbag. Close relatives included the Buick Riviera and the Cadillac Eldorado.The sole powertrain consisted of GM's 3.8-liter V6 and a 4-speed automatic transmission. Antilock braking was optional. A sporty Trofeo edition, introduced in 1987, carried leather bucket seats and an FE3 sport suspension, as well as an optional video Visual Information Center. That system included a small video screen in the center of the dashboard.
Yearly Updates
1991 Toronado/Trofeo
An improved 3.8-liter V6 engine with 170 horsepower went into the 1991 models. The Toronado's automatic transmission also was improved, adopting electronic controls. Antilock brakes now were standard on the Toronado as well as the Trofeo. Steering-wheel controls for the stereo and climate system became standard on Trofeo, and optional on the Toronado.
1992 Toronado/Trofeo
Virtually unchanged this year, Oldsmobile's personal-luxury coupe continued in both Toronado and sportier Trofeo trim.