Compact car; Built in USA
2-door convertible
2-door coupe
4-door sedan
transverse front-engine/front-wheel drive
Good condition price range: $1,000 – $2,000*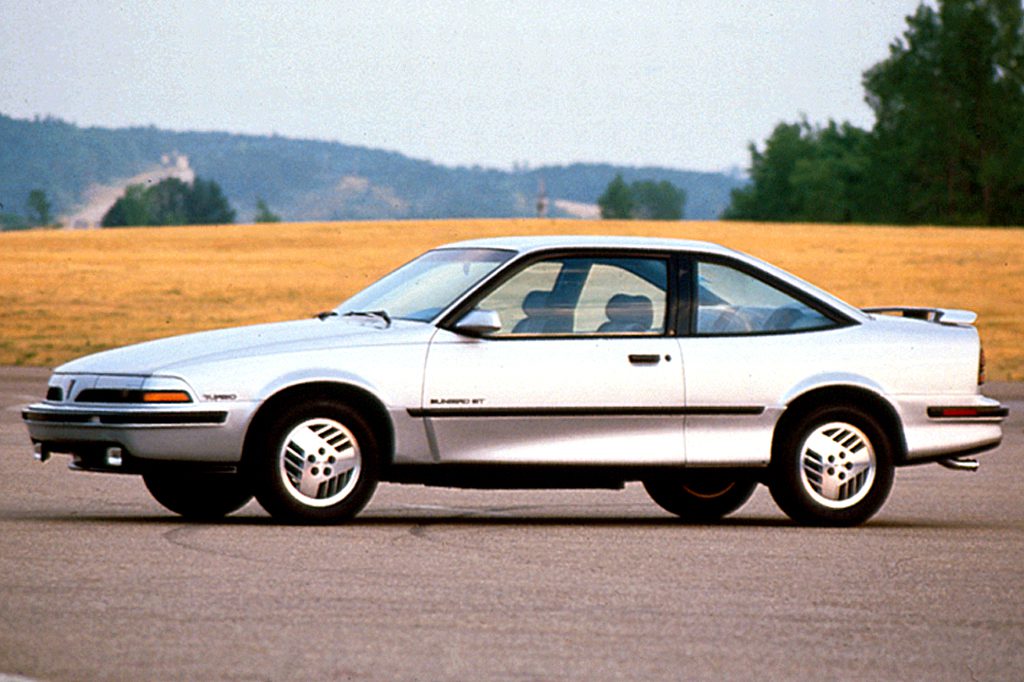 1994 Pontiac Sunbird GT 2-door coupe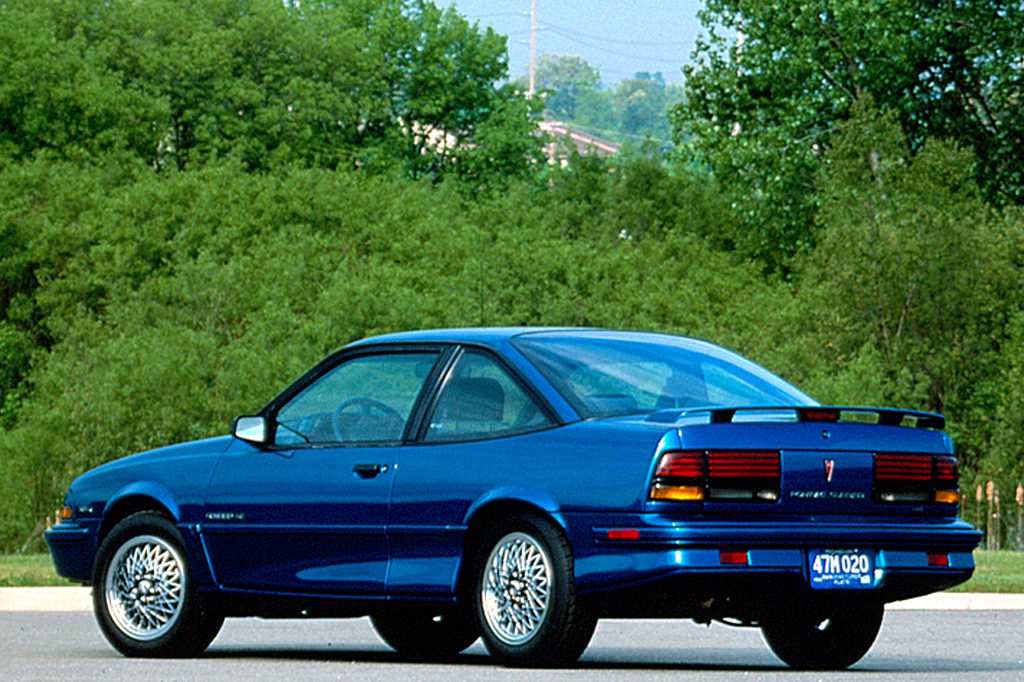 1994 Pontiac Sunbird 2-door coupe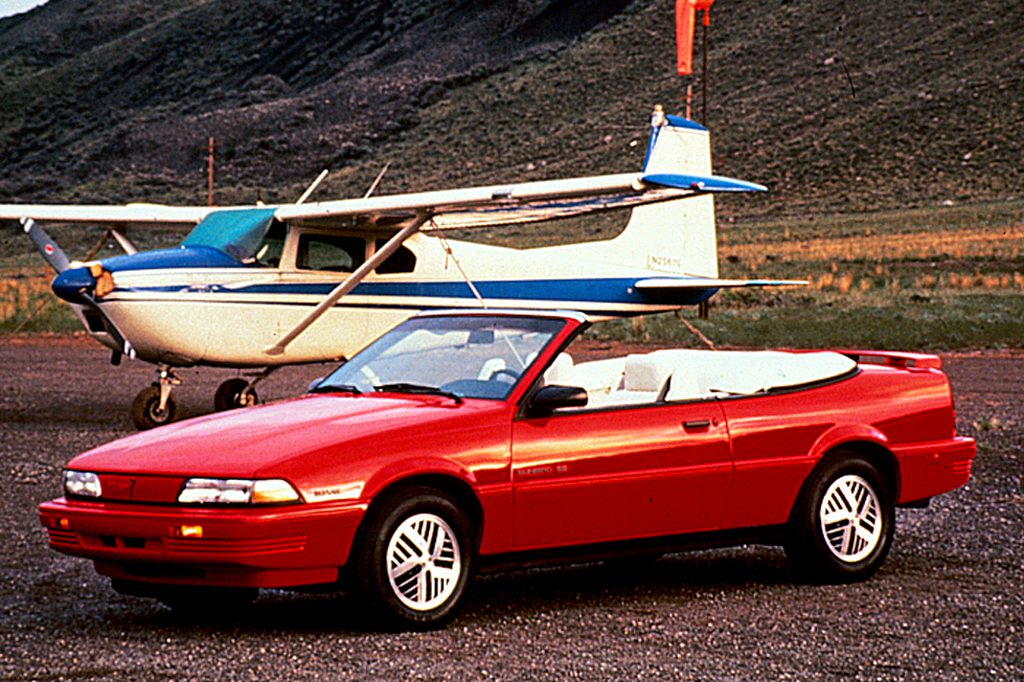 1994 Pontiac Sunbird 2-door convertible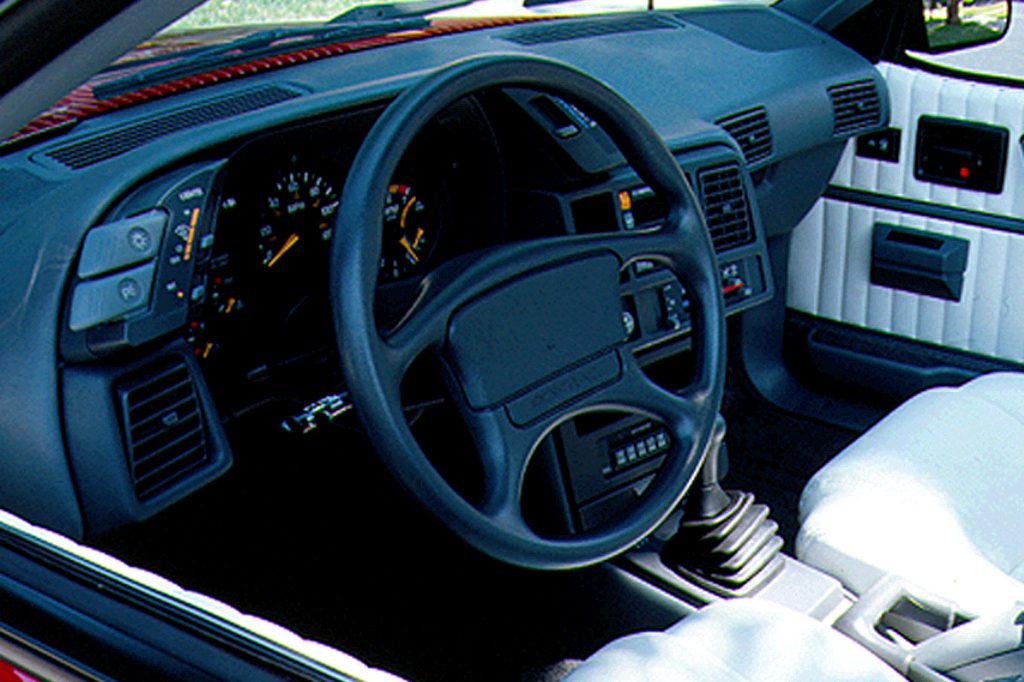 1990 Pontiac Sunbird interior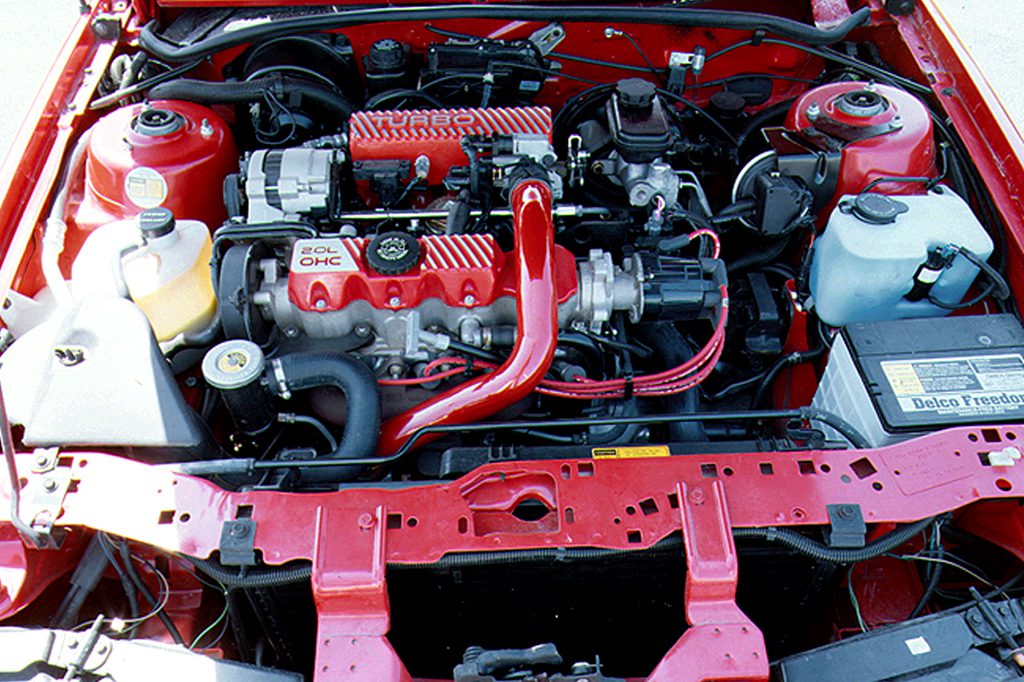 1990 Pontiac Sunbird 2.0-liter engine
Pros:

Acceleration (V6)
Fuel economy (4-cylinder)
Handling/roadholding (SE, GT)

Cons:

Acceleration (4-cylinder)
Engine noise
Rear-seat room
While the Sunbird isn't as refined as the Japanese competition, you can find a V6 in both 4-door and convertible models, which you can't find anywhere else.
Overview
GM's smallest American-built car, the Sunbird, shared chassis and powertrains with the Chevrolet Cavalier. Sunbirds were available as a 2-door coupe in LE, SE, and GT trim. Both the 4-door sedan and 2-door convertible models came only in an LE trim level. Nearly all Sunbirds came with a 96-horsepower, 2.0-liter 4-cylinder engine as standard equipment. The lone exception was the GT model, which featured a 165-horsepower turbocharged version of the same engine. The turbo was also optional for the convertible.
Yearly Updates
1991 Sunbird
The Pontiac Sunbird gains a new entry-level model and shelves the 4-cylinder turbocharged engine used in GT and convertible models for its first V6. The new base Sunbird is available in both coupe and sedan body styles, and joins the LE, SE, and GT coupes and the LE sedan models. Sunbird's first V6 is a 3.1-liter unit that provides 140 horsepower and 180 pound-feet of torque. A 5-speed manual transmission is standard on both the 2.0-liter 4-cylinder and optional 3.1-liter V6, with a 3-speed automatic being the optional gearbox.
1992 Sunbird
Antilock brakes become standard on all 1992 Sunbirds and a new fuel-injection system adds more power to the base engine. Last year's new base model carries the LE designation for '92 in both the coupe and sedan versions of the Sunbird. The standard 2.0-liter 4-cylinder now delivers 110 horsepower–14 more than last year. Finally, the convertible top gains a new glass rear window and an optional defroster midway through the model year.
1993 Sunbird
Base models are now available with a V6, and there's a new sport-appearance option package for the midline coupe versions of the Sunbird.
1994 Sunbird
The GT coupe is retired for '94 as Pontiac moves to consolidate the Sunbird lineup in anticipation of the arrival of all-new models in 1995.