Midsize car; Built in USA
4-door sedan
4-door wagon
transverse front-engine/front-wheel drive
Good condition price range: $1,000 – $2,000*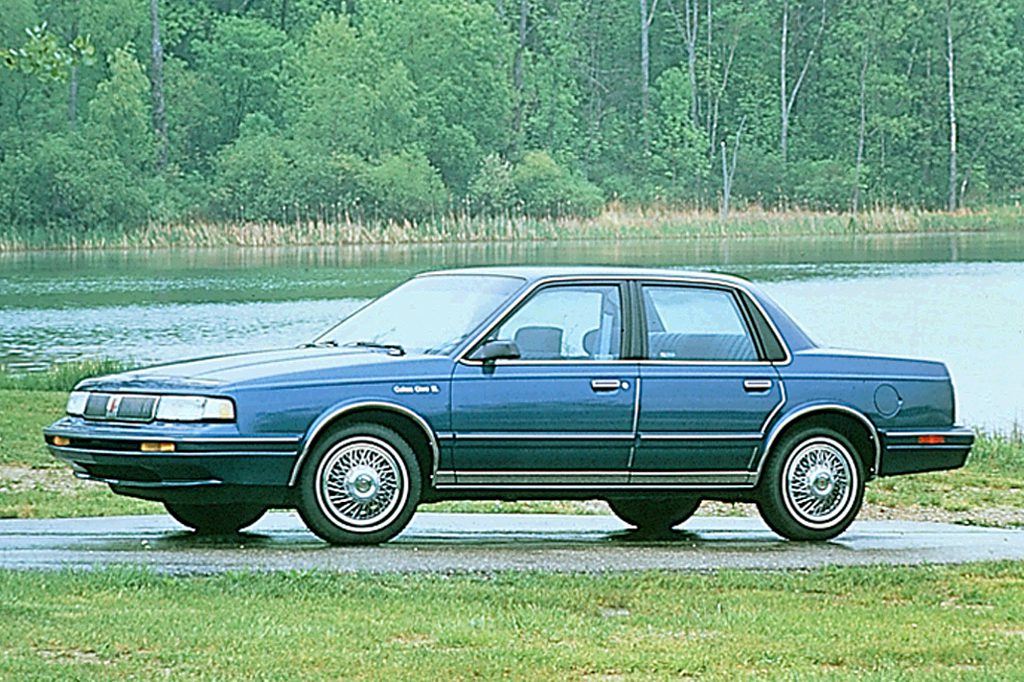 1995 Oldsmobile Cutlass Ciera 4-door sedan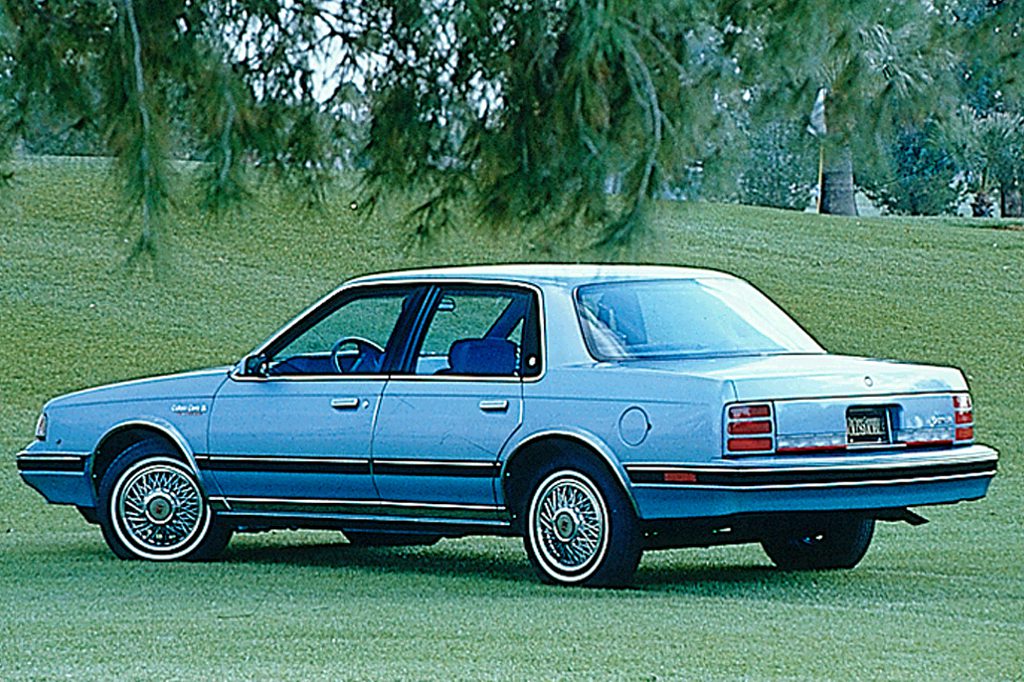 1991 Oldsmobile Cutlass Ciera 4-door sedan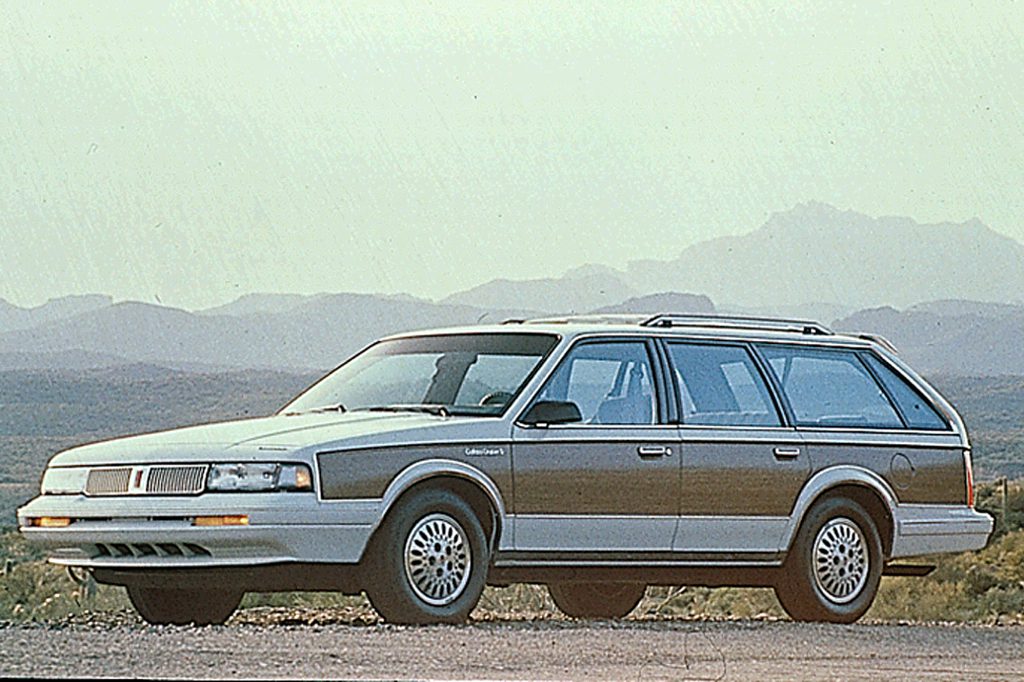 1993 Oldsmobile Cutlass Ciera 4-door wagon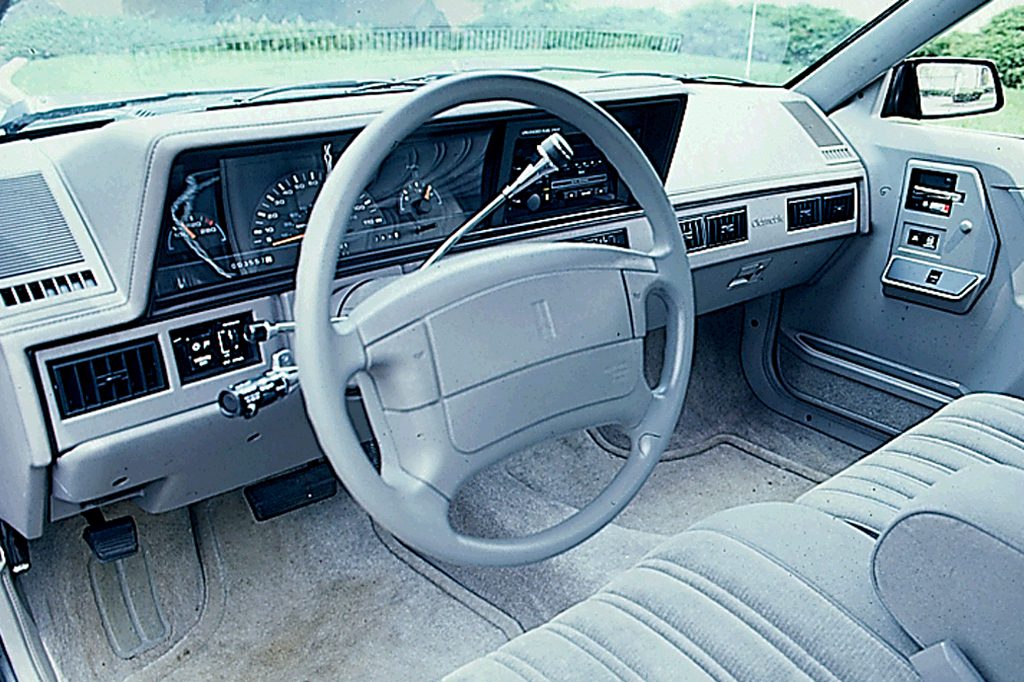 1993 Oldsmobile Cutlass Ciera S interior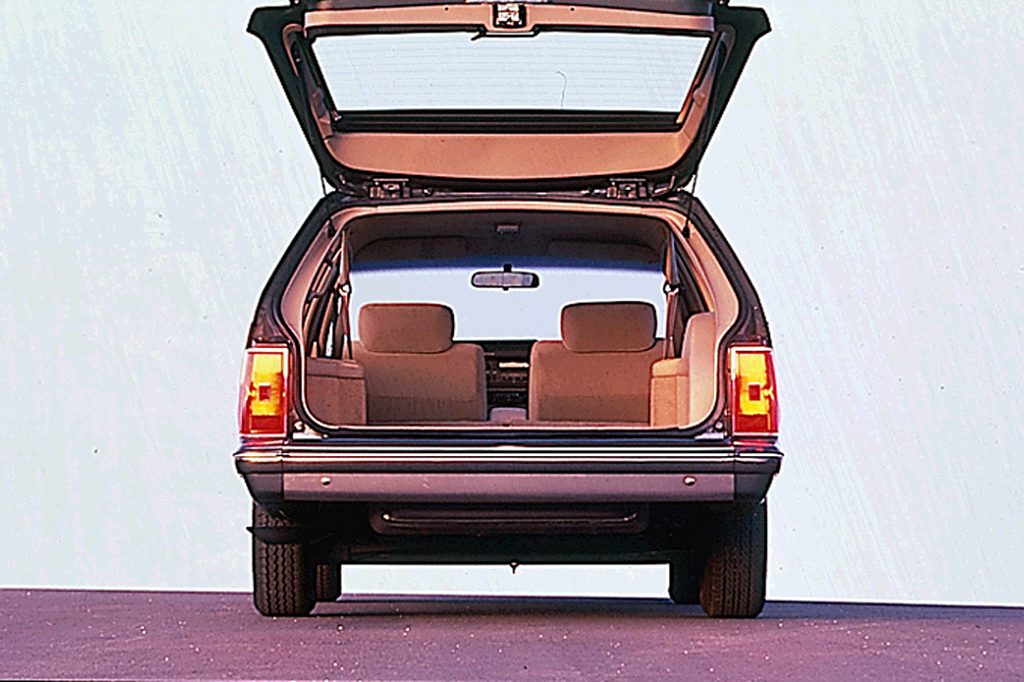 1996 Oldsmobile Cutlass Ciera SL 4-door wagon
Pros:

Acceleration (V6 engine)
Passenger and cargo room
Quietness

Cons:

Acceleration (4-cylinder)
Ride
Much to the confusion of many, including product planners at Oldsmobile, the conservatively styled Cutlass Ciera constantly outsold the sleek and aerodynamic Cutlass Supreme. The Ciera prevailed, primarily because it still offers good utility as both a sedan and wagon, and could be reasonably equipped for as much as $4000 less than comparable midsize domestic and import models.
Overview
First introduced in 1982, the venerable Cutlass Ciera was similar to the Buick Century, Pontiac 6000, and Chevrolet Celebrity. It was originally available in 2-door coupe, 4-door sedan, and 4-door wagon body styles. For 1990, the Ciera featured two trim levels for the 2-door (S and sporty International Series); four trim levels for the 4-door (base, S, SL, and International Series); plus two versions of the Cruiser wagon (S and SL). The base engine was a 2.5-liter 4-cylinder. A 3.3-liter V6 providing 160 horsepower came standard on SL and I-series models, but was optional on others. A three-speed automatic was standard, while a 4-speed OD automatic could be ordered for the V6.
Yearly Updates
1991 Cutlass Ciera
The Ciera returned for its 10th season without the sporty International Series models, leaving three trim levels: base, S, and SL.
1992 Cutlass Ciera
The 2-door body style bites the dust this year, as does the base sedan. Oldsmobile's Cutlass Ciera and Cutlass Cruiser wagon are little changed otherwise.
1993 Cutlass Ciera
For 1993, a driver-side airbag becomes available for the first time–standard on the SL and optional on the S. The underpowered 110-horsepower 4-cylinder is dropped, leaving the 160-horsepower V6 as the only powerplant.
1994 Cutlass Ciera
A driver-side airbag and antilock brakes are new standard features on all versions of the Cutlass Ciera sedan and Cruiser station wagon. Two new engines and a new automatic transmission are also provided. The new base engine is a 120-horsepower, 2.2-liter 4-cylinder, paired with a 3-speed automatic. Standard on the wagon and optional on the sedan is a new 160-horsepower 3.1-liter V6, replacing the previous 3.3-liter unit. A 4-speed automatic is the only gearbox for the V6.
1995 Cutlass Ciera
The Ciera undergoes further consolidation of features. Instead of an S model, an SL trim level is the only available model for both the sedan and station wagon.
1996 Cutlass Ciera
The car that just won't die returns for a 15th season as a 6-passenger 4-door sedan and 8-passenger station wagon. Few changes are made in anticipation of a replacement model for 1997.