Minivan; Built in USA
transverse front-engine/front-wheel drive
Good condition price range: $1,000 – $2,000*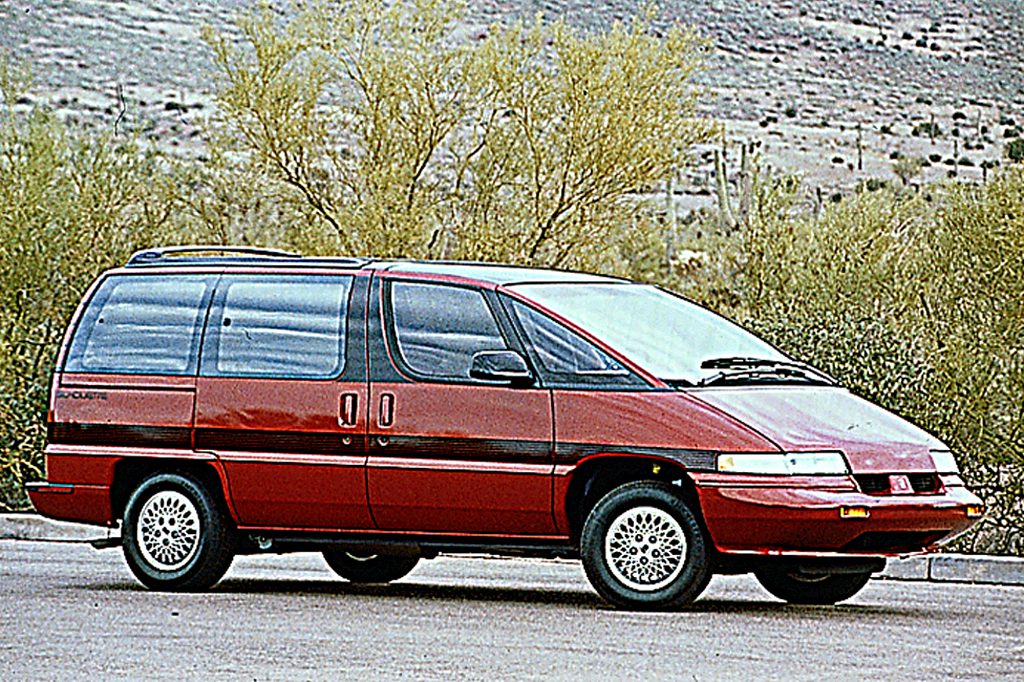 1991 Oldsmobile Silhouette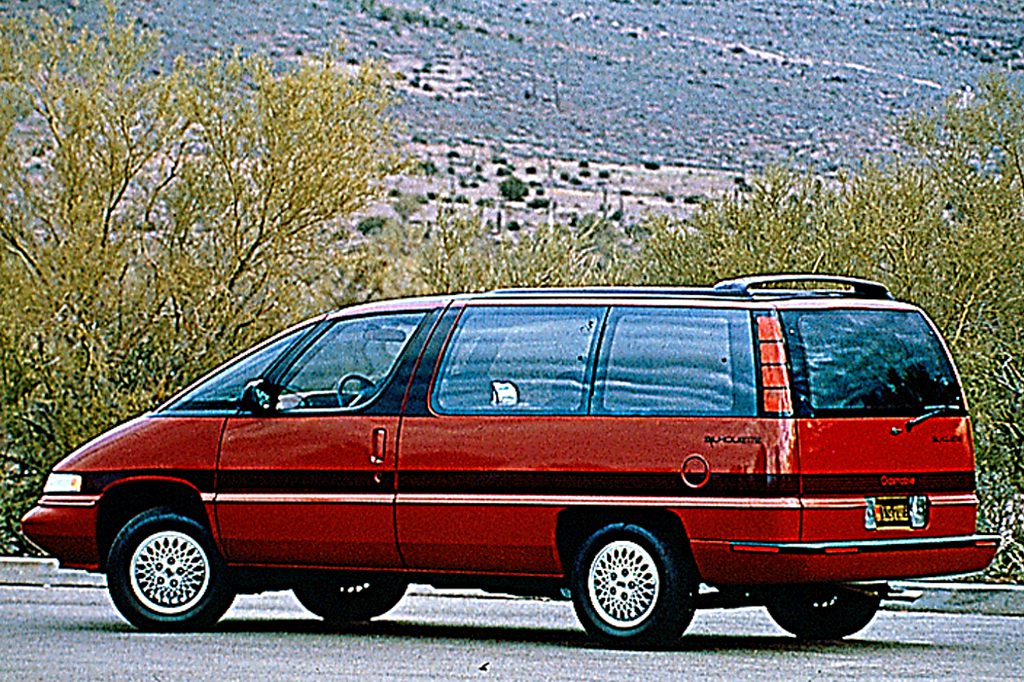 1991 Oldsmobile Silhouette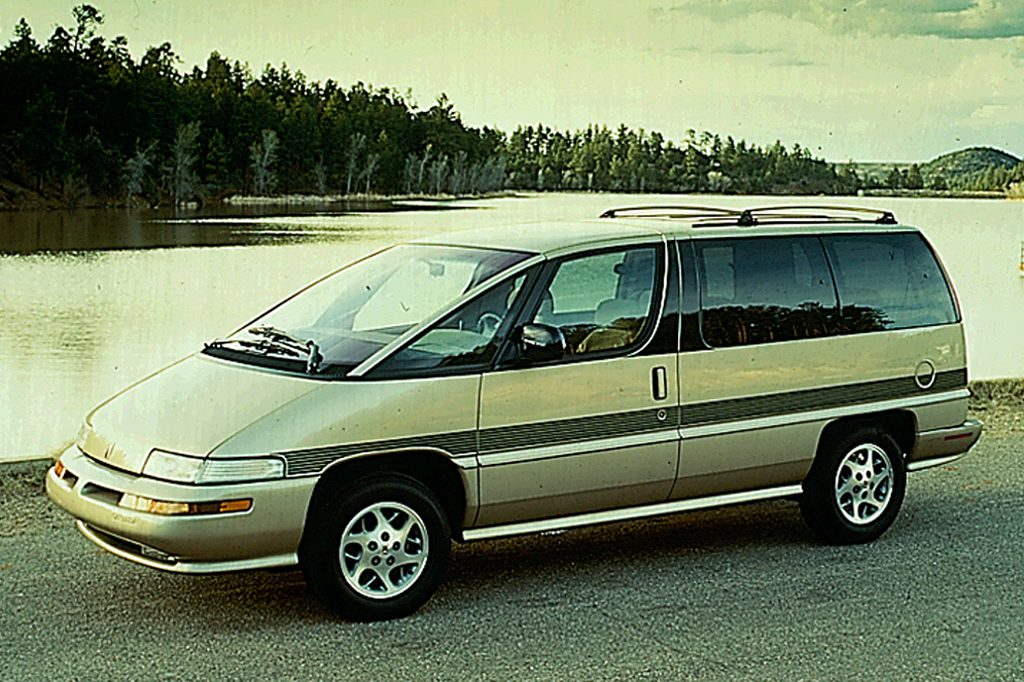 1996 Oldsmobile Silhouette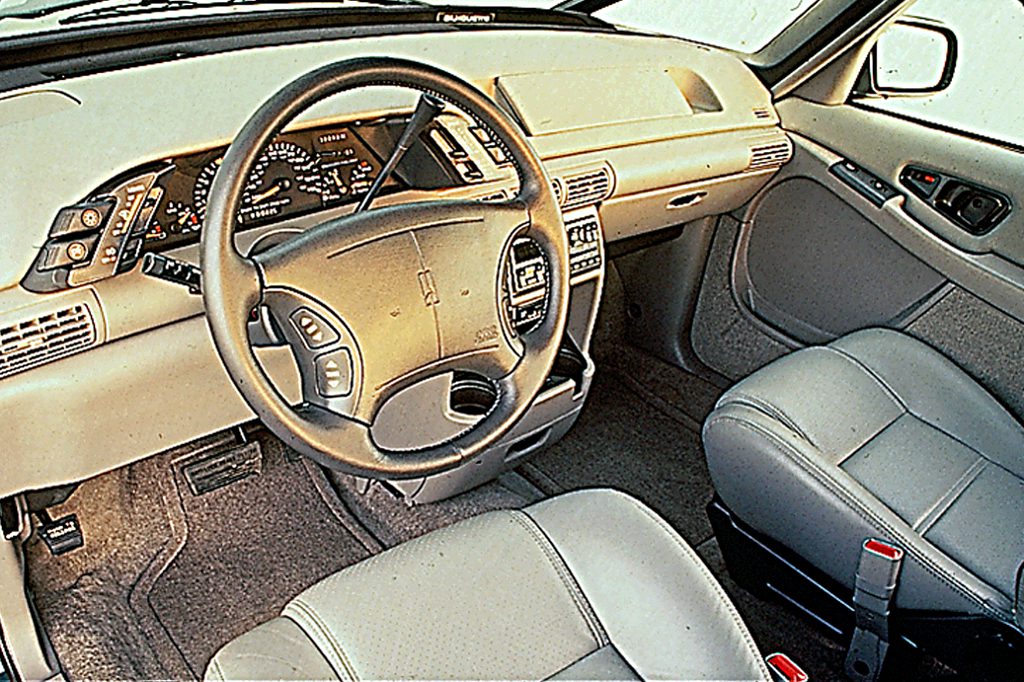 1996 Oldsmobile Silhouette interior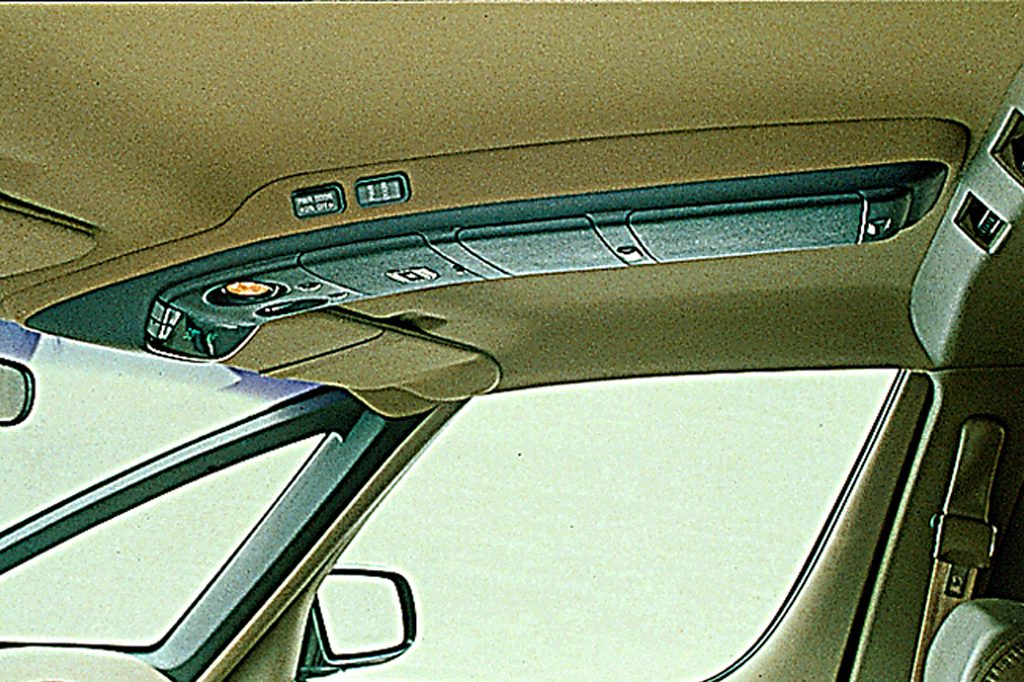 1993 Oldsmobile Silhouette interior
Pros:

Acceleration (3.8-liter V6)
Antilock brakes (optional)
Passenger and cargo room

Cons:

Climate controls
Visibility
Despite their hard-to-see front ends and view-obstructing front pillars, first-generation Silhouettes have many virtues. Some shoppers, however, might be more satisfied with the 1997-up model, which does away with the radical nose and incorporates more traditional styling, which should solve the visibility problem.
Overview
Oldsmobile's Silhouette was one of GM's dramatic front-drive minivans, featuring body panels of fiberglass-like composite. It was similar to the Chevrolet Lumina APV and the Pontiac Trans Sport.The Silhouette arrived in 1990 with a base powertrain consisting of GM's 120-horsepower 3.1-liter V6 and a 3-speed automatic transmission. Inside, seven bucket seats were standard, arranged in a 2-3-2 layout. One of the middle buckets could be deleted as a credit option.
Yearly Updates
1991 Silhouette
An overhead console with a compass, outside thermometer, map lights, and three storage compartments were added for '91. Also added to the interior were power mirrors, a 12-volt power outlet in the rear side panel and carpeting on top of the dashboard to reduce glare. Underneath, a new stainless-steel exhaust system was added.
1992 Silhouette
While the 120-horsepower 3.1-liter V6 remains the standard engine, a 165-horsepower 3.8-liter V6 with 4-speed automatic is added to the option list. Also, 15-inch wheels and tires replace the 14-inch rubber used previously.
1993 Silhouette
The 3.8-liter V6 now comes with 170 horsepower, five more than previously. Also, new front and rear fascias have been added, along with new parking/turn lamps and alloy wheels.
1994 Silhouette
New standard safety features are added for 1994, including a driver-side airbag and a center high-mount stoplight. The industry's first power-operated sliding side door arrives as a new option for the Silhouette. Buttons in the cabin and on the remote keyfob open and close it, but only when the transmission is in park. It's also programmed to reverse direction if any object blocks its path.
1995 Silhouette
Silhouette drops the 120-horsepower V6 as its base engine, making the 3.8-liter V6 and 4-speed automatic the sole powertrain.
1996 Silhouette
A new standard engine–a 180-horsepower 3.4-liter V6–is the big change to the 1996 Silhouette. This is the last model year for the entire trio of front-drive GM minivans.