Midsize car; Built in USA
2-door convertible
2-door coupe
4-door sedan
transverse front-engine/front-wheel drive
Good condition price range: $1,000 – $2,600*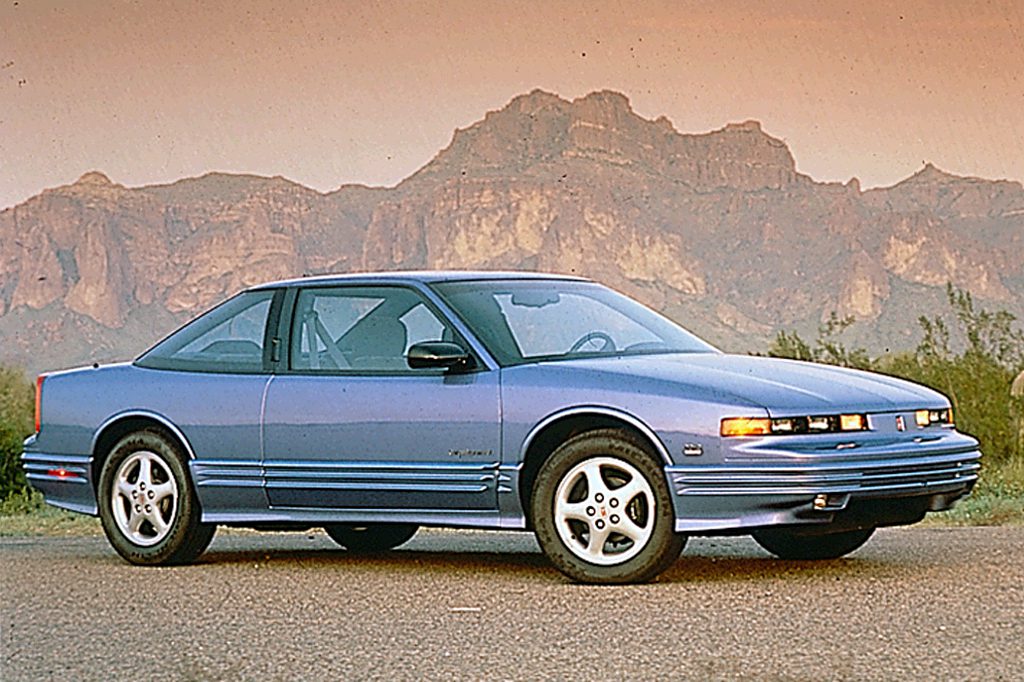 1994 Oldsmobile Cutlass Supreme SL 2-door coupe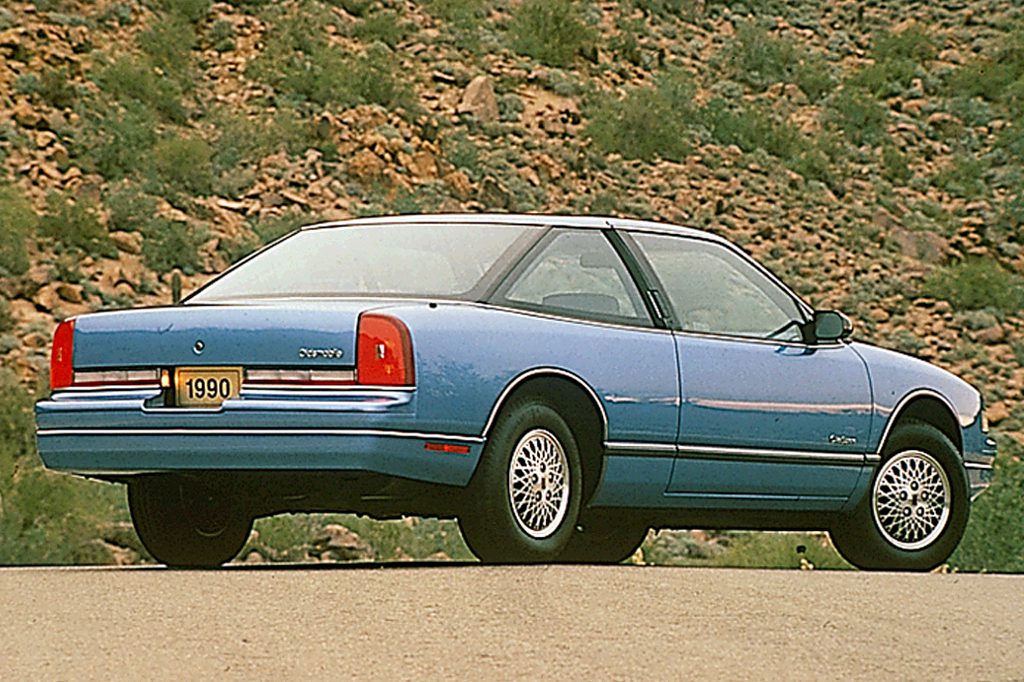 1990 Oldsmobile Cutlass Supreme 2-door coupe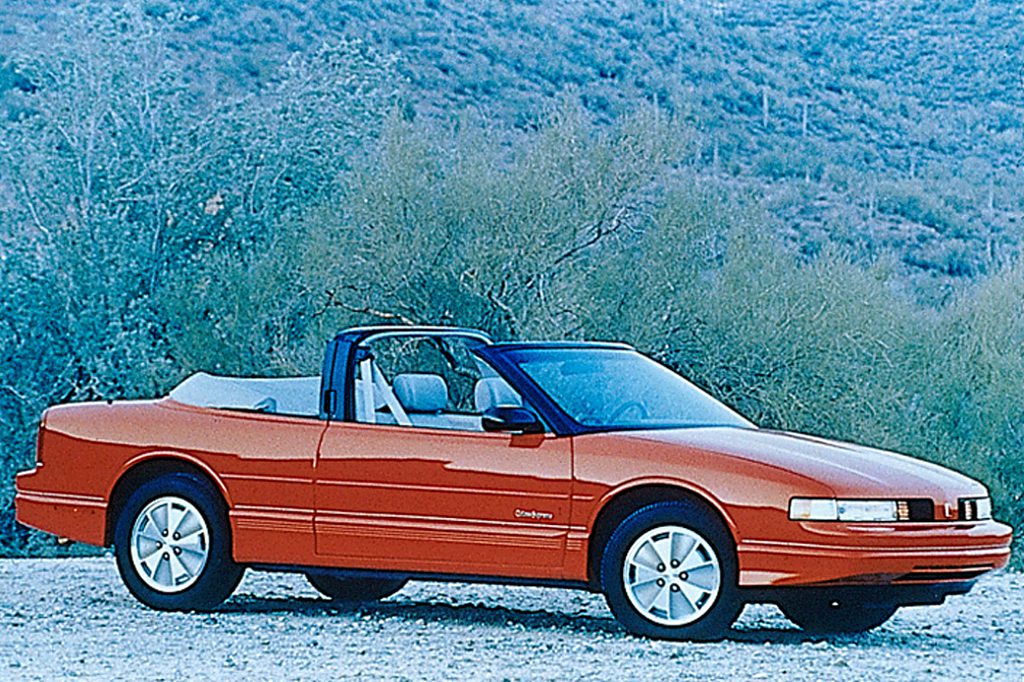 1991 Oldsmobile Cutlass Supreme 2-door convertible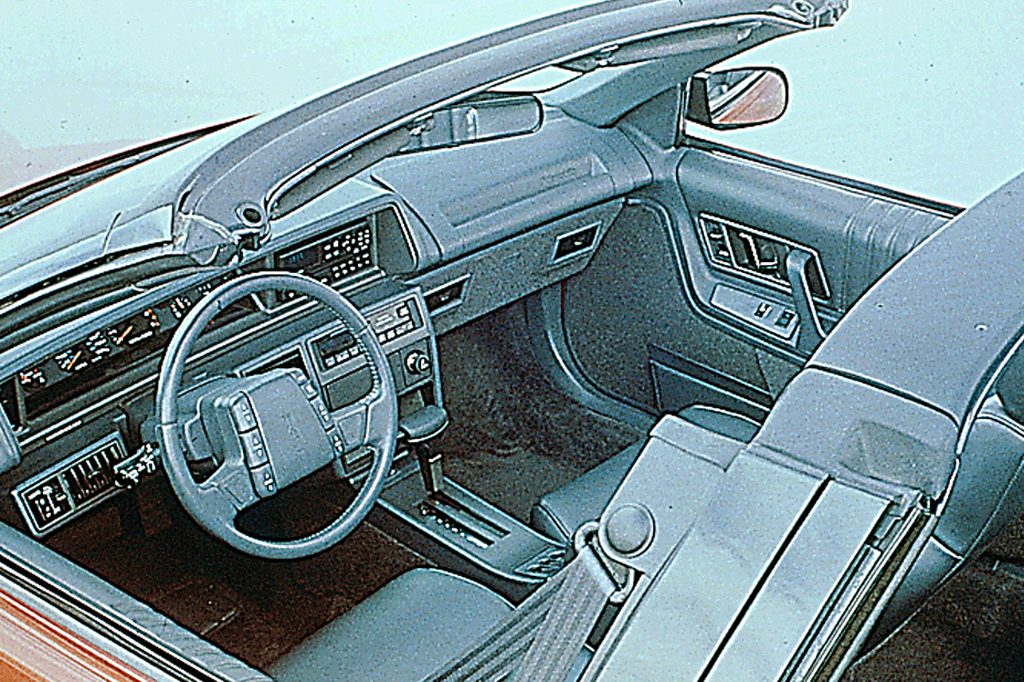 1992 Oldsmobile Cutlass Supreme 2-door convertible interior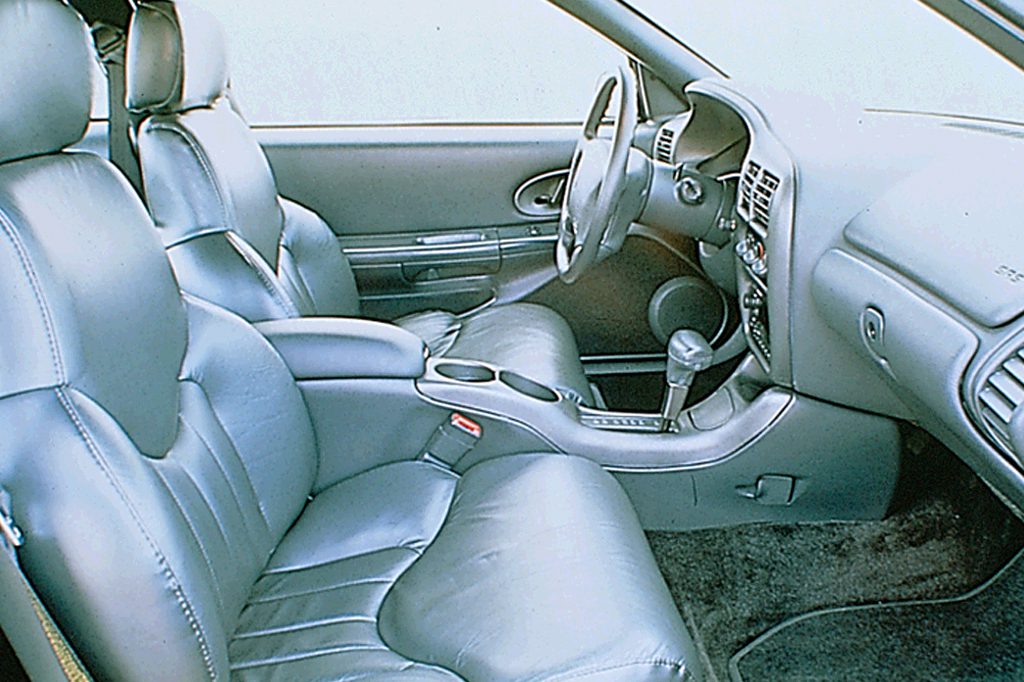 1995 Oldsmobile Cutlass Supreme SL interior
Pros:
Cons:

Engine noise (4-cylinder)
Rear-seat comfort
Despite all the changes that occurred, the final generation of the Cutlass Supreme was never quite able to catch up with the competition, even within GM. Only if the price really is right does this one deserve preference over, say, a Ford Taurus or Honda Accord.
Overview
General Motors introduced three similar cars in 1988: the Buick Regal, Pontiac Grand Prix, and Oldsmobile Cutlass Supreme. All were 2-door coupes, with the 4-door sedans, including the Chevrolet Lumina, not arriving until 1990. Also arriving in 1990 was a convertible, which was an Olds exclusive. Also new was a more-potent standard 4-cylinder engine. Both the base Cutlass and the sporty International Series began with the new 180-horsepower, 2.3-liter High Output version of the Quad 4 engine, mated to a 5-speed manual transmission. For those preferring an automatic, the standard 3-speed automatic required dropping to the meeker 160-horsepower Quad 4.
Yearly Updates
1991 Cutlass Supreme
General Motors' new 3.4-liter dual-cam V6 is now standard on the International Series and optional on all but the convertible. When mated with GM's new 4-speed overdrive transmission it provides 200 horsepower, jumping to 210 when paired with a 5-speed gearbox. Meanwhile, the 5-speed is no longer available with the 4-cylinder Quad 4.
1992 Cutlass Supreme
Most noticeable this year is new front- and rear-end styling for Oldsmobile's front-drive intermediate. For the sedans, twin aerodynamic slots replace conventional grilled panels, while the lower body gets a new ribbed fascia. Coupes and convertibles get a set of mini-quad headlights for a novel six-lamp look. A 140-horsepower 3.1-liter V6 is the new standard engine for both the S and the convertible, while the 3.4-liter is now standard on the International Series. A 3-speed automatic is standard on the S; a 4-speed automatic is optional on the S, but standard on the convertible. Antilock brakes are optional on all but the I-Series where they are standard.
1993 Cutlass Supreme
The 3.4-liter V6 is now available as an option for the convertible, but the engine no longer comes with a 5-speed manual.
1994 Cutlass Supreme
Oldsmobile adds a driver-side airbag and makes antilock brakes standard on all versions of this year's Cutlass Supreme. In addition, the new base engine is a more powerful version of GM's 3.1-liter V6.
1995 Cutlass Supreme
Cutlass Supremes enter 1995 with a condensed lineup and fewer options. Also making news are changes to the cabin, plus a redesigned instrument panel complete with a new passenger-side airbag. The new dashboard also features circular analog gauges and fewer control buttons. Sedan and coupe models are now offered only as SL models, but can be upgraded with either Series I or Series II option packages. All models have standard antilock brakes.
1996 Cutlass Supreme
The convertible has been dropped, while both 2-door and 4-door Cutlass Supremes return for 1996 with four price levels: Series I, II, III, and IV. The 3.1-liter V6 is standard on all price levels, with the 3.4-liter V6 serving as an optional engine for Series III and IV Cutlass models. Changes to the dual-overhead-cam engine result in 215 horsepower and 200 pound-feet of torque.
1997 Cutlass Supreme
Given that 1997 was the final year for Cutlass Supreme, Oldsmobile instituted very few changes. The only major move was the elimination of the previously optional 3.4-liter dual-cam V6.