Premium sporty/performance car; Built in Japan
transverse mid-engine/rear-wheel drive
Good condition price range: $12,000 – $46,000*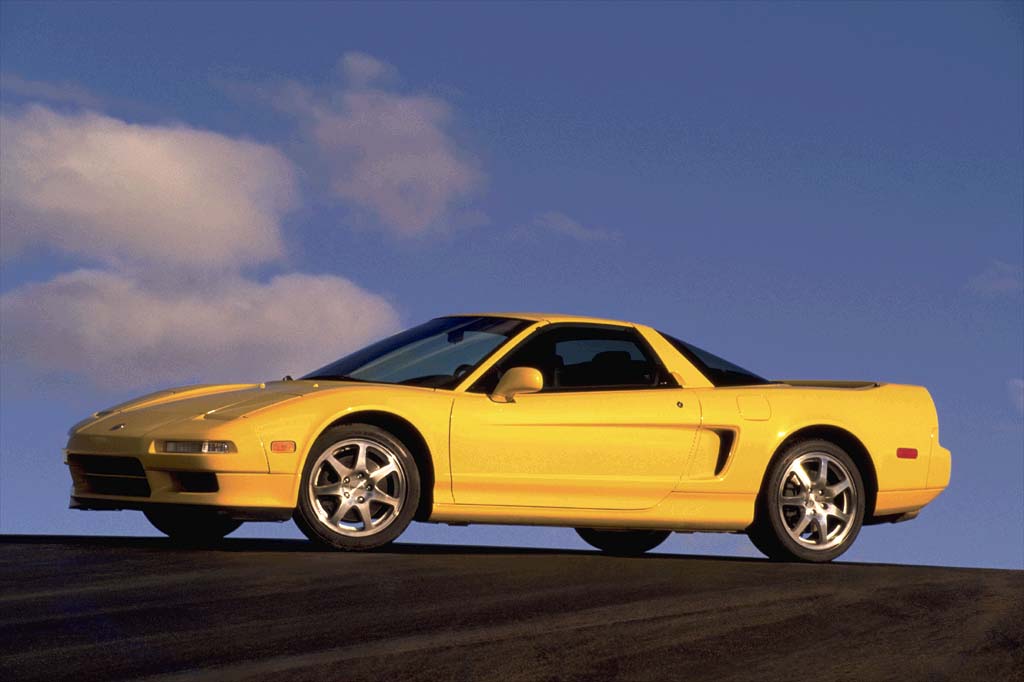 2000 Acura NSX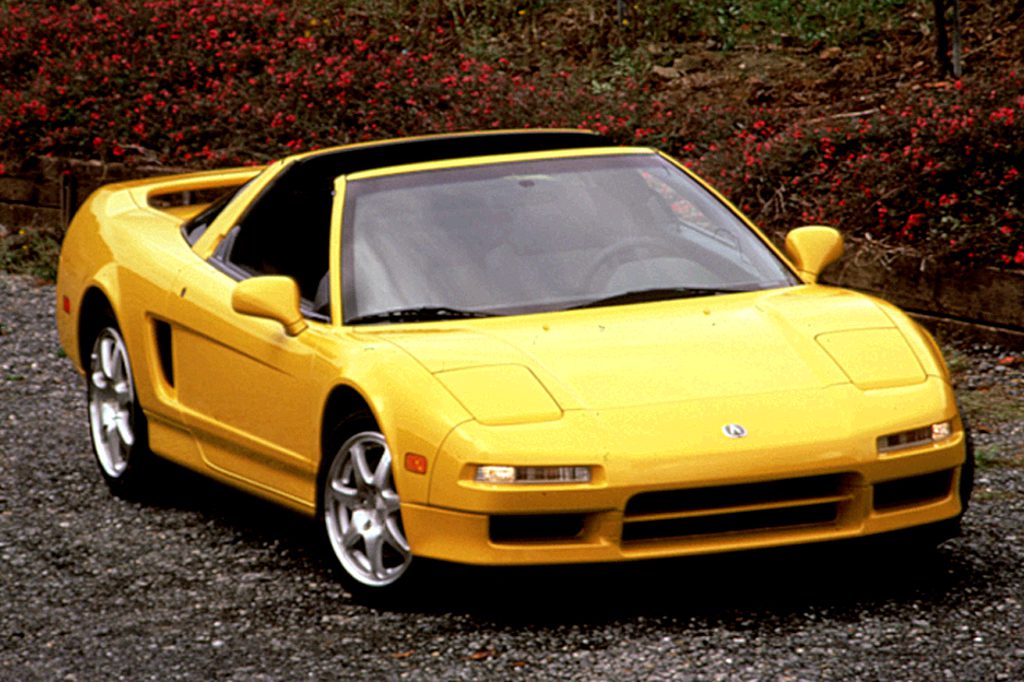 1997 Acura NSX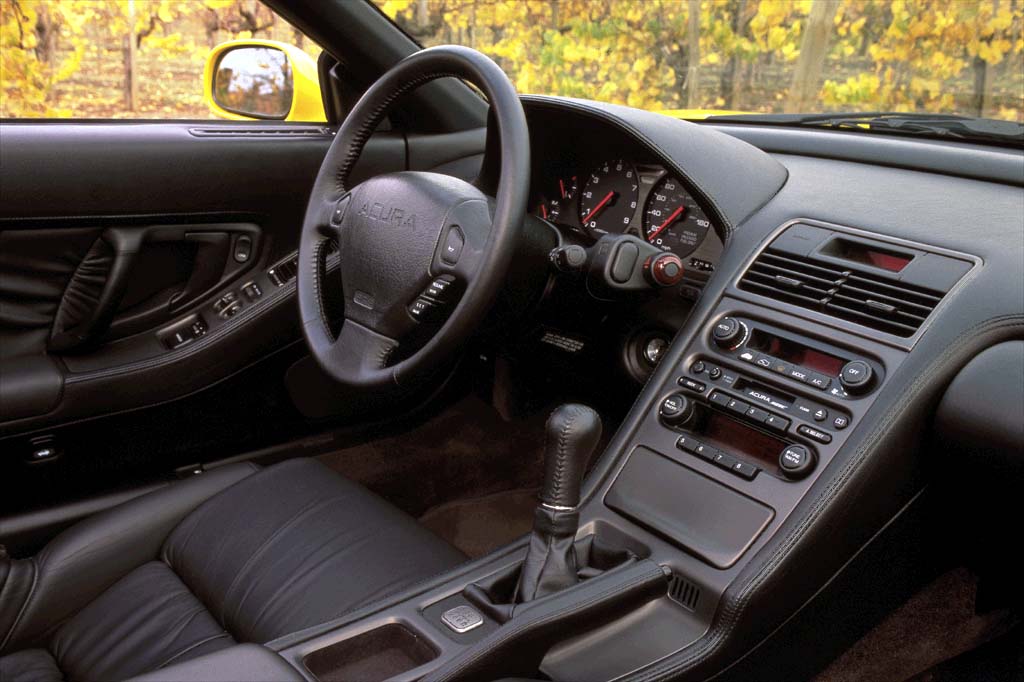 2000 Acura NSX interior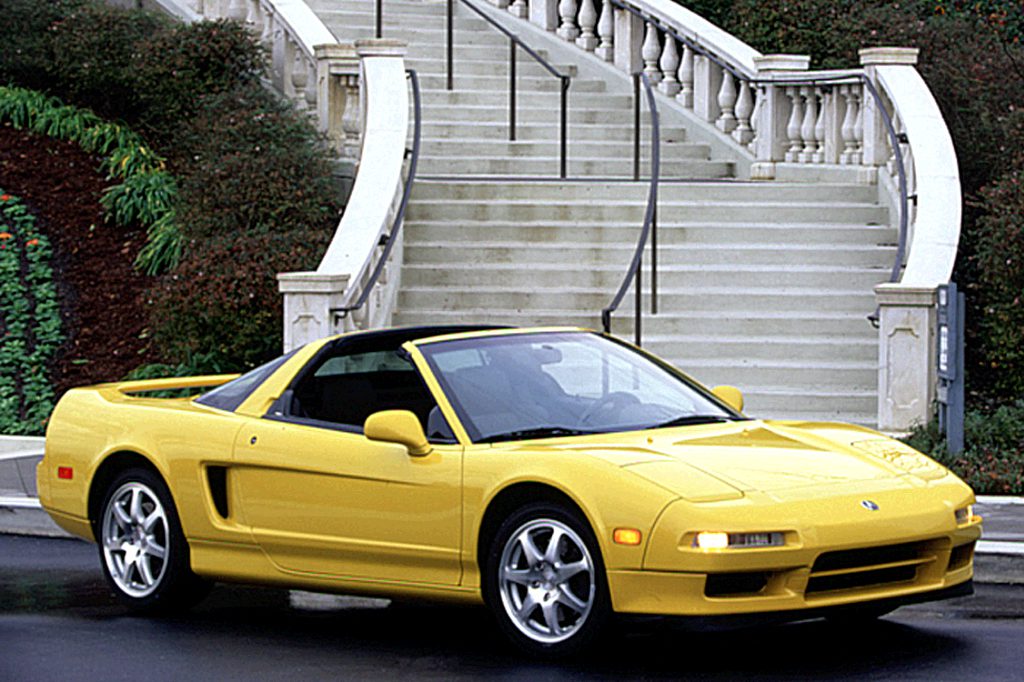 1997 Acura NSX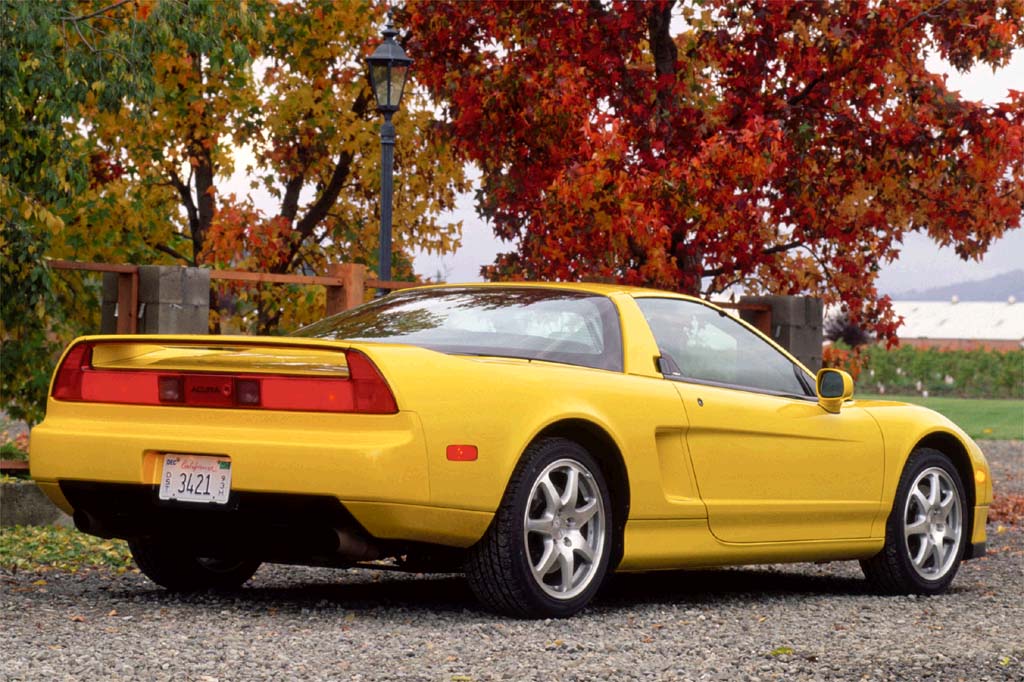 2001 Acura NSX
Pros:

Acceleration
Antilock brakes
Build quality
Exterior finish
Interior materials
Standard traction control
Steering/handling

Cons:

Cargo room
Entry/exit
Fuel economy
Price
Rear visibility
Ride
Although early models were selling new for as much as $100,000 (or even higher), demand eased after a year or two, sending transaction prices below MSRP. Secondhand too, an NSX is a lot more expensive than a Corvette or a Porsche 911, yet it lacks the pedigree of similarly priced Ferraris. Still, it's almost worth that high dollar figure because of its blend of refinement, performance, and appealing ergonomics.
Overview
What some observers considered to be Acura's "Ferrari-fighter" went on sale in summer 1990, accompanied by considerable fanfare. Part of that fanfare had to do with price, because this new entrant from Honda's luxury division was the most expensive Japanese-brand car on the U.S. market. Because of its instant popularity,too, dealers began to sell them for more than sticker price.
An all-out midengine sports car, the new NSX 2-passenger coupe had a body and suspension made of aluminum. Transversely mounted in the middle, between the seats and ahead of the rear axle, was an aluminum 3.0-liter V6 engine, with dual overhead cams and variable valve timing.
All of the initial NSX coupes had 5-speed manual transmissions, and the V6 produced 270 horsepower. When a 4-speed automatic transmission arrived a few months later, the engine in that model dipped to 252 horsepower. An NSX could accelerate to 60 mph in a swift 5.6 seconds, according to its maker, and run a quarter-mile in 13.9 seconds. Acura intended to offer no more than 3000 cars per year in the U.S. market.
Chassis features included a fully independent suspension, antilock all-disc brakes, traction control, Yokohama A-022 tires (205/50ZR15 in front and 225/50ZR16 out back) on forged aluminum wheels. Acura claimed to be the first manufacturer to offer electrically driven power steering, but it was available only on models with the automatic transmission. Standard equipment included a driver's airbag, leather upholstery, air conditioning, 4 speaker Acura/Bose stereo system power windows, power locks, a tilt steering wheel, and automatic climate control.
Yearly Updates
1992 NSX
Little was new for Acura's sports car in its second season.
1993 NSX
Except for a new passenger-side airbag and seatbelt pretensioners, not much change was evident for 1993. The center console was redesigned, with an integral cupholder.
1994 NSX
Few changes occurred this season, other than tires that grew in size. Up front were 215/45ZR15 tires on new 7-inch forged alloy wheels. At the rear, 8.5 inch wheels held 245/40ZR17 rubber. Power steering remained unavailable with manual shift. Standard leather upholstery now was available in tan color, as well as black or white.
1995 NSX
The '95 models went on sale late in the season, and only in NSX-T form. That meant a removable roof panel, which could be stored in a compartment behind the seats without cutting into cargo volume. Acura also turned to structural reinforcement, upgrading to meet the 1997 Federal side-impact standards. A new "drive-by-wire" throttle system was installed. Electrical power steering, previously available only with an automatic transmission, could now be installed with manual shift as well. The automatic transmission gained a SportShift feature, controlled by flipping a lever on the steering column.
1996 NSX
Both regular and Targa-roofed (NSX-T) coupes went on sale in 1996, without significant change.
1997 NSX
A bigger engine went into the 1997 NSX, and a new 6-speed manual transmission edged aside the 5-speed unit. The new 3.2-liter all-aluminum V6 produced 290 horsepower. Brakes were enlarged, and the NSX again came in regular coupe or targa-roofed (NSX-T) form.
1998 NSX
Following adoption of a larger engine and 6-speed in 1997, little change was evident for '98.
1999 NSX
Alterations to Acura's sports car were minimal for 1999. Both the fixed-roof coupe and the NSX-T, with removable center roof panel, remained available. Model choices include the base coupe, T (Targa) coupe, and special Alex Zanardi Edition.
2000 NSX
For its 10th year on the market, the 2-seater got revised upholstery. Leather trim on seats, door panels, steering wheel, and hand-brake handle now was perforated. Acura also claimed improved manual-shift action.
2001 NSX
For 2001, an emergency opener was added inside the trunk which is behind the engine. No-cost carpeted floormats were the only other change for this model year.
2002 NSX
NSX got its first noticeable appearance changes. The previous fixed-roof model was gone, leaving only the NSX-T with lift-off roof panel. New were Xenon headlamps, larger exhaust ports, wider rear tires, and revised suspension. A 4-speed automatic transmission with manual-shift feature became available.
2003 NSX
No changes for '03.
2004 NSX
Keyless entry and a trunk-mounted CD changer were added for 2004.
2005 NSX
NSX continued unchanged for 2005, which would prove to be its final year in this form.