Large car; Built in USA
longitudinal front-engine/rear-wheel drive
Good condition price range: $1,100 – $1,700*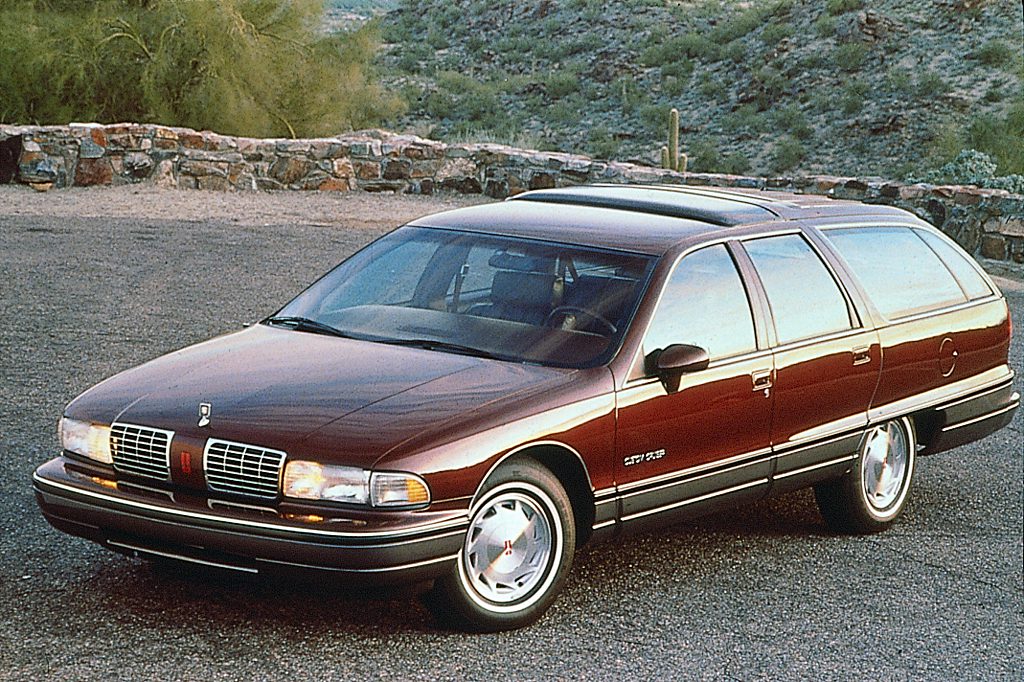 1992 Oldsmobile Custom Cruiser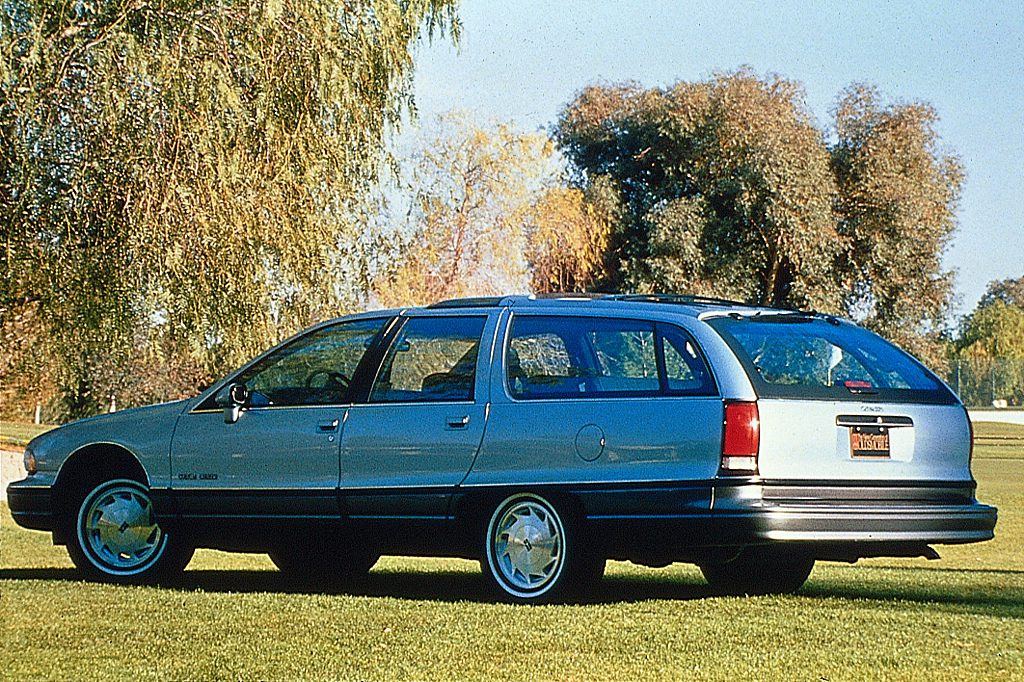 1991 Oldsmobile Custom Cruiser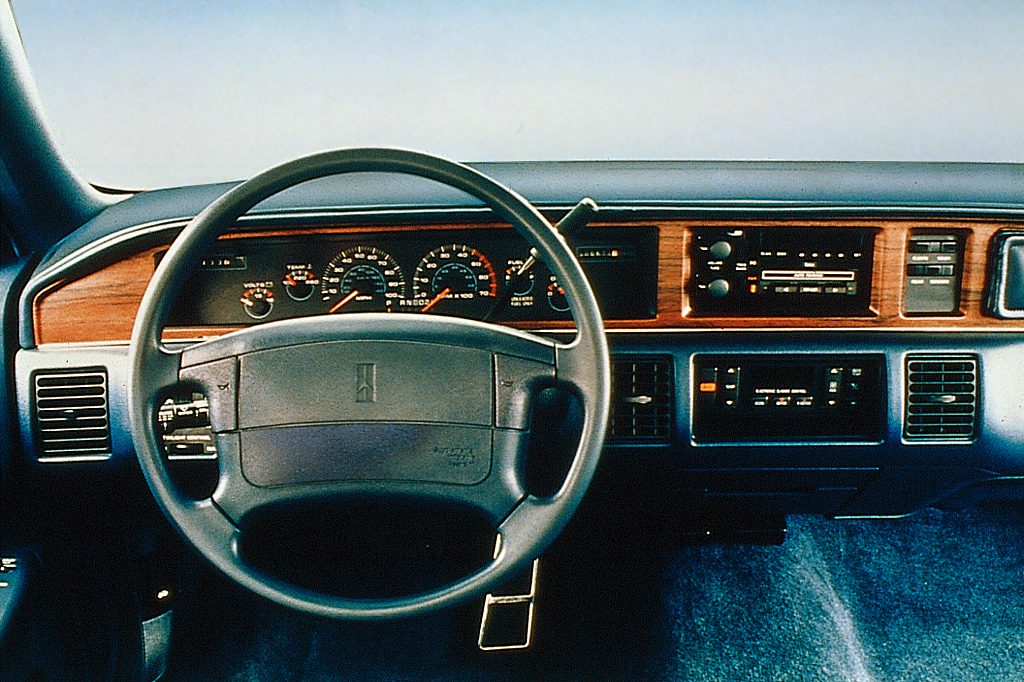 1991 Oldsmobile Custom Cruiser interior
Pros:

Acceleration
Cargo room
Passenger room
Trailer-towing capability

Cons:

Fuel economy
size and weight
For most shoppers, a minivan or a smaller front-drive station wagon would be a wiser choice than a big wagon like the Custom Cruiser. Those who still value full-size, traditional rear-drive wagons might take a look, however, since only three hung on into the early 1990s–all from General Motors. Oldsmobile's version fits right between the Caprice and Estate in price and features.
Overview
Oldsmobile gave its last remaining rear-drive model, the full-size Custom Cruiser station wagon, a swoopy new shape for 1991. It was the first major restyling since the model had been downsized, way back in 1977.
Chevrolet and Buick also restyled their wagons this year, and continued to offer sedans built on the same chassis. Olds, on the other hand, issued only the station wagon. Offered in a single trim level, the Custom Cruiser differed from the Buick Estate and Chevrolet Caprice wagons mainly in front/rear styling and instrument-panel design.
A new fuel-injected, Chevrolet-designed 5.0-liter V8 engine went beneath the hood, producing 170 horsepower and replacing the prior generation's 140-horsepower carbureted V8. A 4-speed automatic was the sole transmission. Antilock brakes and a heavy-duty suspension were standard.
Like the related Buick Roadmaster Estate, the Custom Cruiser had a standard "vista roof," which consisted of a fixed sunroof with dark tinted glass over the middle bench seat. Custom Cruisers also featured an adjustable roof luggage rack. The 2-way tailgate swung down or opened to the left, and its glass rear window flipped up separately.
Although the new wagon's 115.9-inch wheelbase was the same as before, it measured 2.8 inches shorter overall, stretching to 217.5 inches. Oldsmobile claimed that the interior was roomier. With middle and rear seats folded, the cargo area could hold a 4×8-foot sheet of plywood–the usual measure for such spaces.
A driver's airbag was standard in the redesigned interior, mounted in a tilt steering wheel. Eight-passenger seating was standard, with 3-place front and middle seats plus a 2-place third-row bench.
Yearly Updates
1992 Custom Cruiser
A larger optional V8 engine became available for 1992, just before Oldsmobile's full-size wagon faded away. The 5.7-liter V8 developed 180 horsepower. With an optional Towing Package, a Custom Cruiser could now haul up to 5000 pounds. Also new this year were a solar reflecting windshield and a manual-mode selector for the optional automatic climate-control system.