Premium midsize SUV; Built in England
4-door wagon
4-door wagon
longitudinal front-engine/4-wheel drive
Good condition price range: $1,800 – $7,500*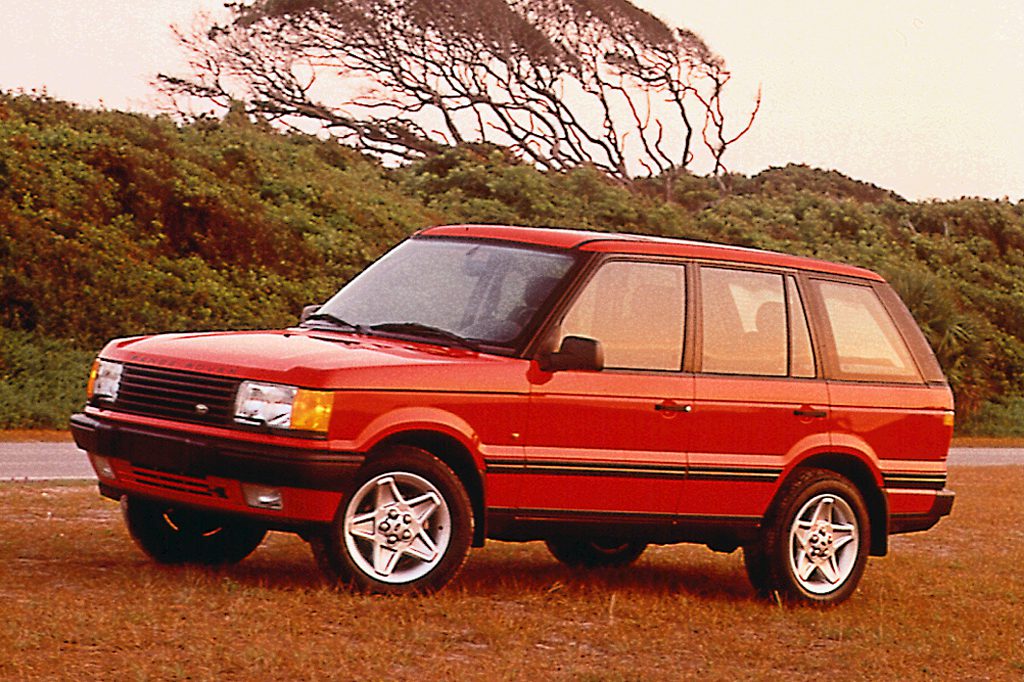 1997 Land Rover Range Rover 4.6 HSE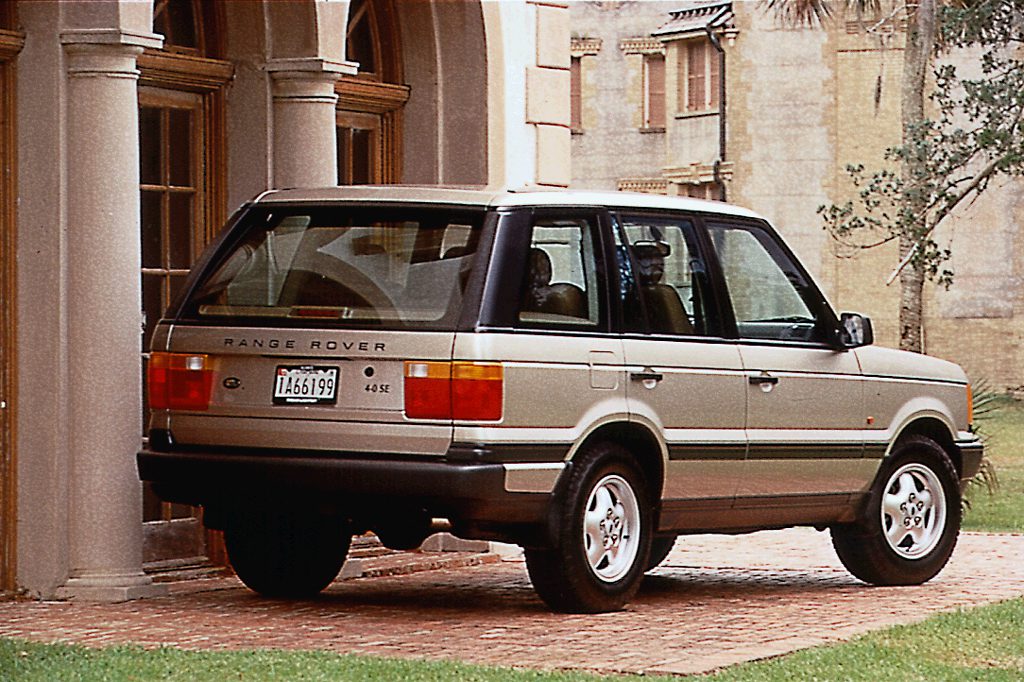 1997 Land Rover Range Rover 4.0 SE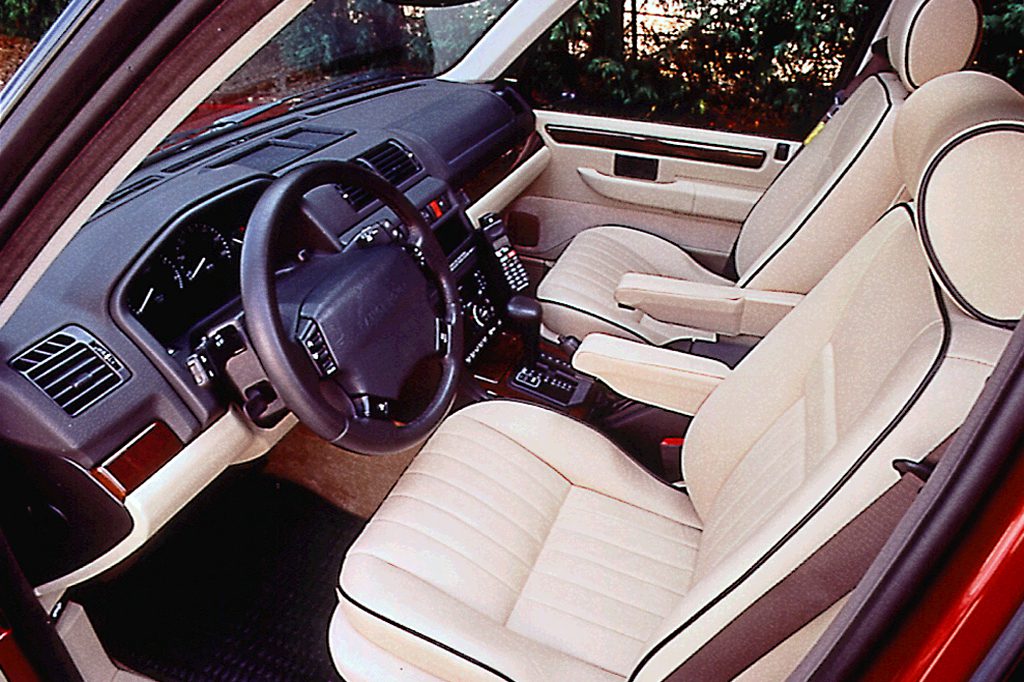 1998 Land Rover Range Rover interior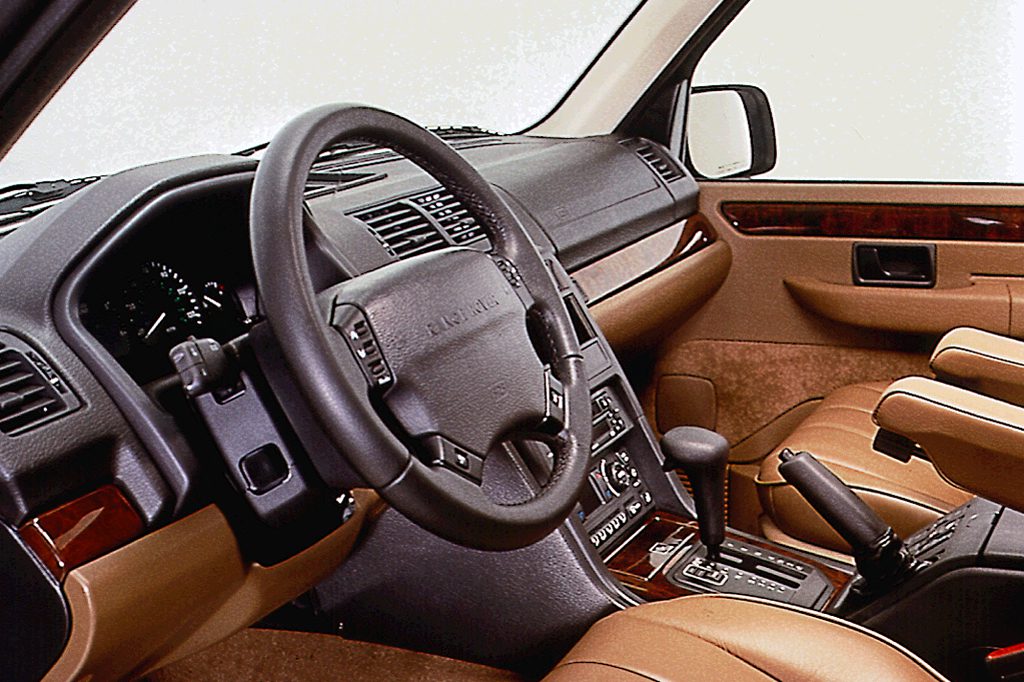 1997 Land Rover Range Rover interior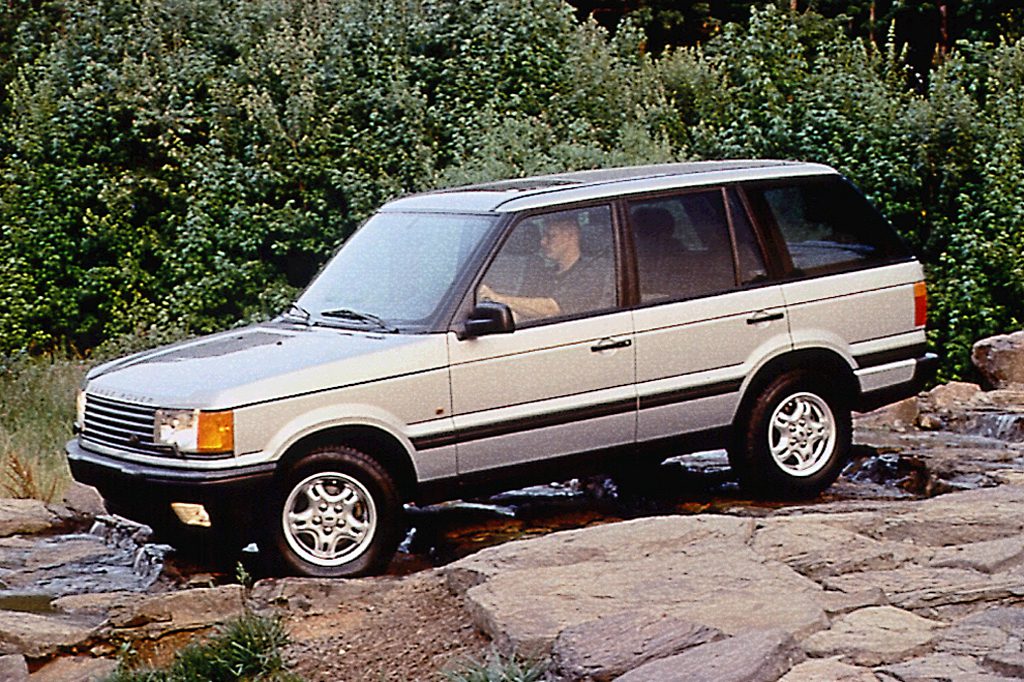 1998 Land Rover Range Rover 4.0 SE
Pros:

Acceleration (4.6-liter)
Antilock brakes
4WD traction
Passenger and cargo room
Ride

Cons:

Control layout
Entry/exit
Fuel economy
Price
A Range Rover is extremely capable and comfortable. It's also been considered the ultimate 4×4 in terms of luxury and snob appeal. Still, it's difficult to justify the still hefty prices, when so many competent competitors are on the market. Prices for 1996-up models, with more-modern styling, are far higher than those of earlier-vintage Range Rovers.
Overview
With a design dating back to the 1970s, this British-built luxury sport-utility vehicle came in two forms for '92: base Range Rover and the County. Both 4-door wagons came with a 178-horsepower, 3.9-liter V8 engine, mated to a 4-speed automatic transmission. Permanently engaged 4-wheel drive was standard. Antilock brakes were standard on County models, but unavailable on base Range Rovers.
Yearly Updates
1993 Range Rover
Range Rover of North America changed its name to Land Rover North America, and a Range Rover LWB joined the lineup, as a longer-wheelbase rendition of the County. Base models were gone. The added length increased rear leg room by seven inches. The LWB got an enlarged 4.2-liter version of the aluminum V8, making 200 horsepower. A height-adjustable air suspension system was standard. The standard Range Rover County gained an Electronic Traction Control System.
1994 Range Rover
This year, the County model added the electronic air suspension introduced in 1993 on the LWB edition.
1995 Range Rover
The County LWB was updated as an early 1995 model, gaining dual airbags and side door-guard beams, as well as a redesigned dashboard. A new 4.0 SE model arrived in mid 1995, with different styling that featured more-rounded corners. The 4.0 SE used a new chassis and electronic air suspension, plus a new 4.0-liter V8 rated at 190 horsepower.
1996 Range Rover
A fresh lineup arrived for 1996. The old-fashioned Classic model was dropped and a new flagship went on sale: the 4.6 HSE, with a 225-horsepower 4.6-liter V8 engine and 18-inch alloy wheels.
1997 Range Rover
Only minor changes were evident this year.
1998 Range Rover
Changes were minimal for 1998, with the same two models available: 4.0 SE and 4.6 HSE.
1999 Range Rover
A new 4-wheel electronic traction-control system went into Range Rovers. During 1999, a small run of high-performance Callaway versions went on sale.
2000 Range Rover
Body-colored bumpers and mirrors, and new-look alloy wheels for the base SE model, highlighted changes for 2000. Standard equipment now included auto-dimming outside mirrors, tinted turn-signal lenses, and revised instrument graphics. Several limited-production appearance packages debuted during the 2000 model year.
2001 Range Rover
This year, the 4.0 SE adopted the larger V8 engine of the uplevel 4.6 HSE to become a 4.6 SE. Also for 2001, the navigation system added several features designed for off-road use, and HSE got a no-cost "Luxurious Carpets" trim option with special carpeting and seat piping.
2002 Range Rover
Land Rover's flagship lost its base 4.6 SE model for 2002, leaving only the top-line 4.6 HSE version. A redesign was in the works for '03.