Compact car; Built in USA
2-door coupe
4-door sedan
transverse front-engine/front-wheel drive
Good condition price range: $1,000 – $1,800*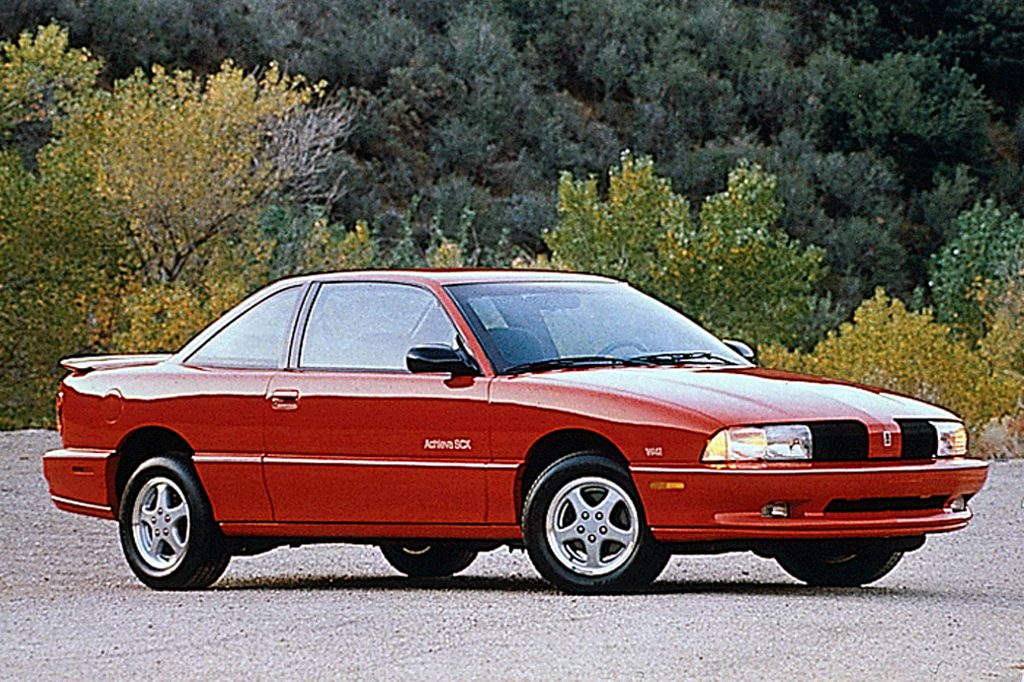 1993 Oldsmobile Achieva 2-door coupe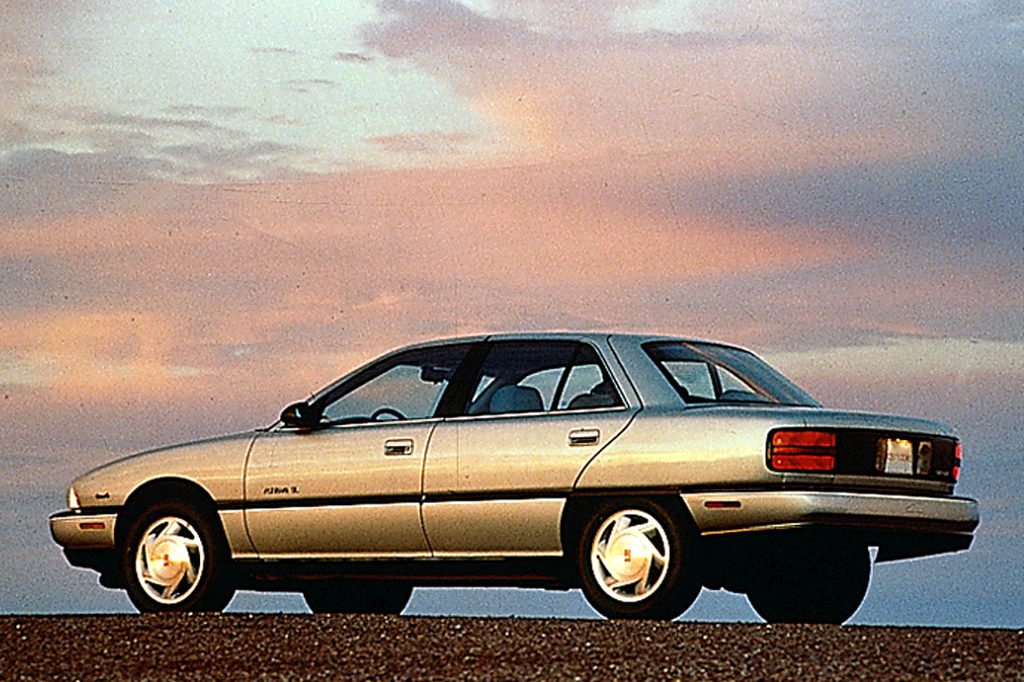 1992 Oldsmobile Achieva 4-door sedan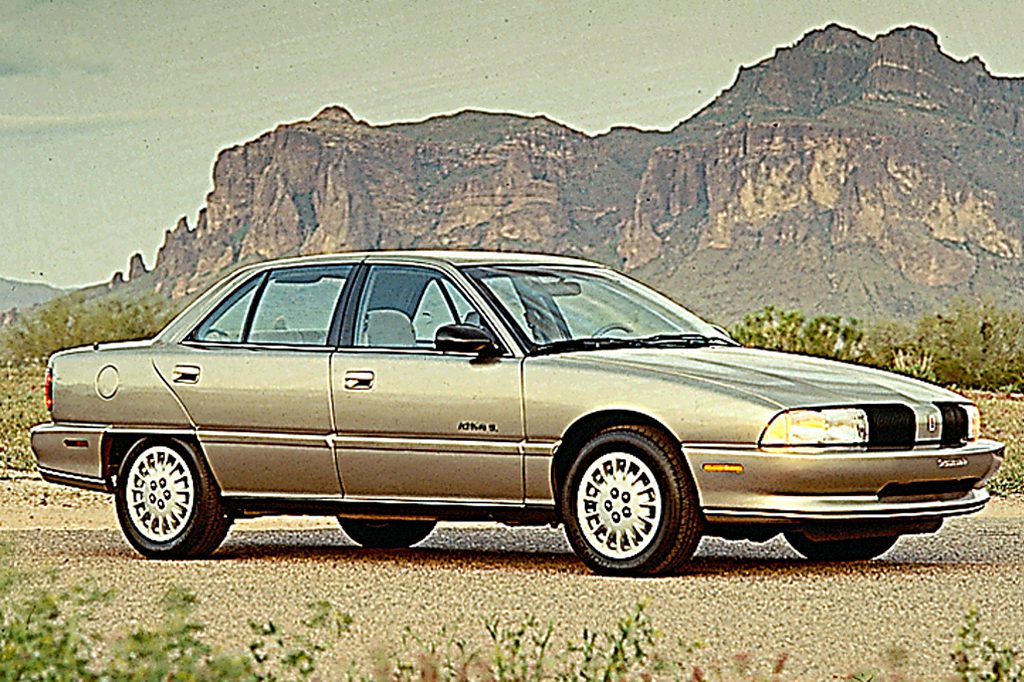 1996 Oldsmobile Achieva 4-door sedan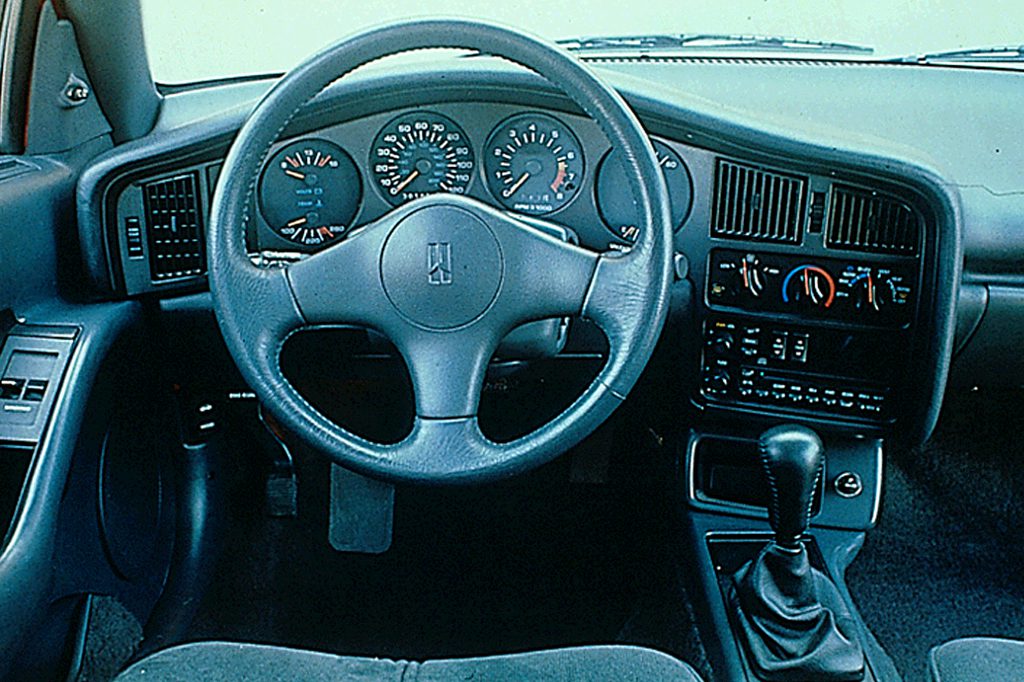 1992 Oldsmobile Achieva interior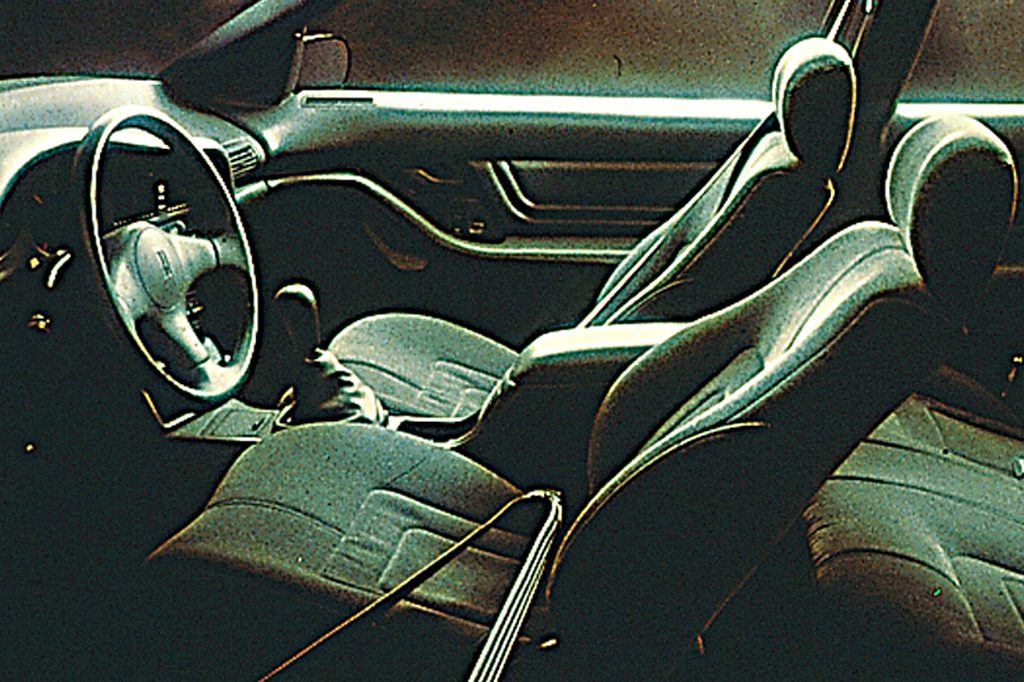 1992 Oldsmobile Achieva interior
Pros:

Acceleration
Antilock brakes (optional)
Steering/handling

Cons:
While the Achieva is much more competitive than the previous Calais, it has no "stand out" features that make it exceptional. On the plus side, fully equipped Achievas cost hundreds, even thousands, less than comparable versions of Japanese rivals.
Overview
Oldsmobile replaced the Calais with a model it called Achieva–sharing the same front-drive, 103.4-inch-wheelbase platform as the Buick Skylark and Pontiac Grand Am. Achieva was offered in four levels: S and SL in both 2- and 4-door models, plus sporty SC and SCX coupes. Standard on the S was a 120-horsepower 2.3-liter OHC 4-cylinder. Optional for the S and standard on the SL was a 160-horsepower four. Optional on SL was a 160-horsepower 3.3-liter V6. The SC coupe had a High Output 180-horsepower four, paired with a 5-speed manual. A 3-speed automatic was provided as an optional gearbox for both the 160-horsepower four and the V6. All Achievas featured standard antilock brakes.
Yearly Updates
1993 Achieva
Achieva loses a little horsepower to stricter emission controls for 1993, but otherwise enters its second year with few changes. The Quad OHC, basic Quad 4, and the two High Output Quad 4 engines all lose 5 horsepower when paired with the automatic transmission.
1994 Achieva
A driver-side airbag is a new standard feature, and a 160-horsepower 3.1-liter V6 replaces the previous 3.3-liter unit. It came only with a 4-speed automatic transmission.
1995 Achieva
The lineup is trimmed from three models to just one–the S, available as both a coupe and sedan. There are two equipment groups, however, Series I and Series II. A driver-side airbag, antilock brakes, and an air conditioner are standard on all versions. In addition, two engines are available instead of four. Both the Quad OHC and the High Output version of the Quad 4 are dropped, leaving only the extensively revised Quad 4 and 3.1-liter V6. Horsepower outputs change to 150 and 155, respectively.
1996 Achieva
A host of new features are added for 1996, including a new standard engine, a new dash panel featuring revised gauges and passenger-side airbag, an all-new interior, standard air conditioning, and daytime running lights. The new base engine is a 2.4-liter 4-cylinder, called the Twin Cam, which replaces the 2.3-liter Quad 4.
1997 Achieva
Only minor equipment changes were made in Achevia's final year.