Sporty/performance car; Built in Canada
2-door convertible
2-door hatchback
longitudinal front-engine/rear-wheel drive
Good condition price range: $1,700 – $7,500*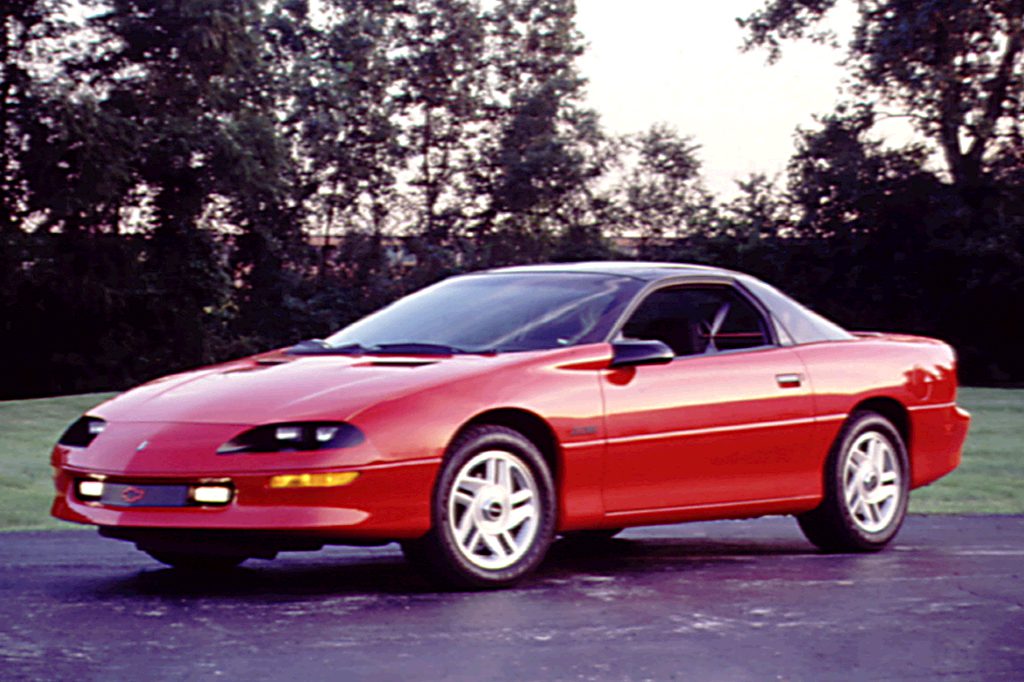 1993 Chevrolet Camaro Z28 2-door hatchback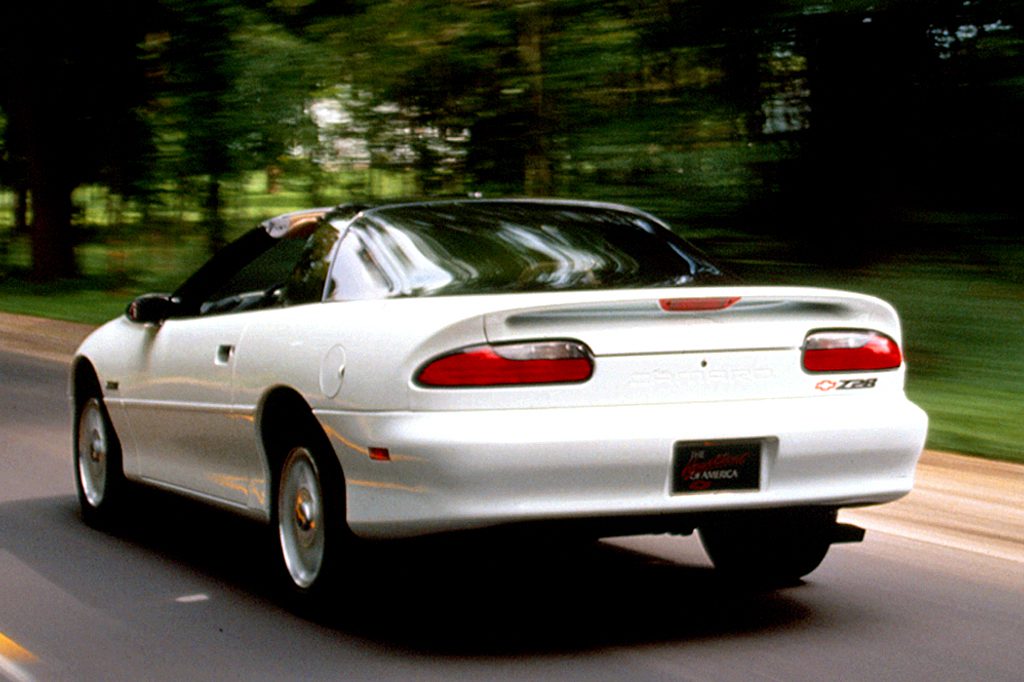 1993 Chevrolet Camaro Z-28 2-door hatchback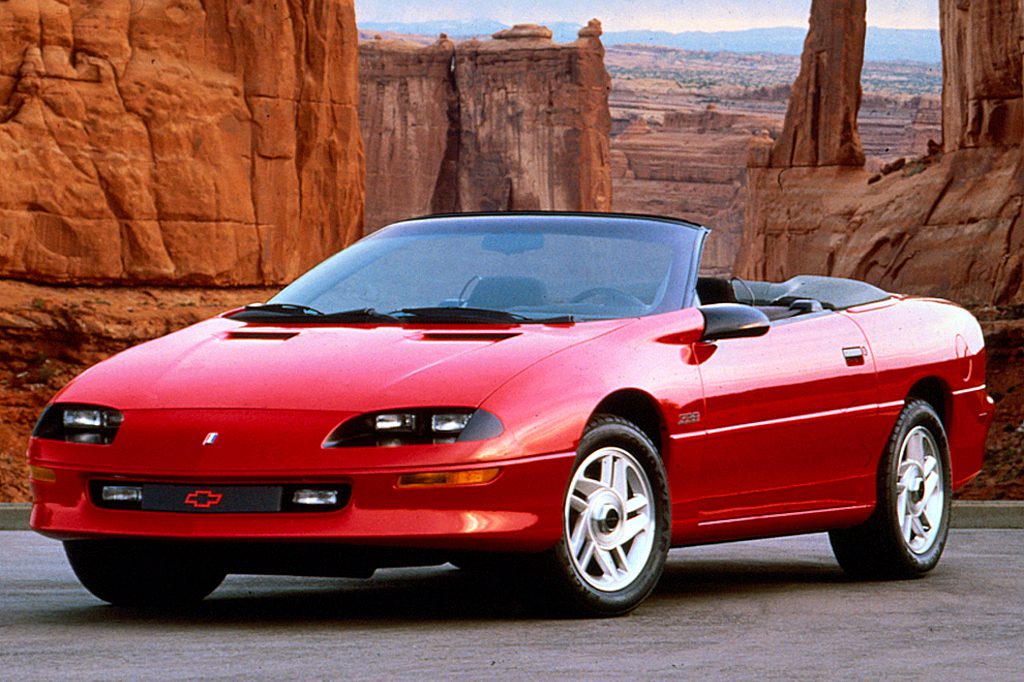 1994 Chevrolet Camaro Z-28 2-door convertible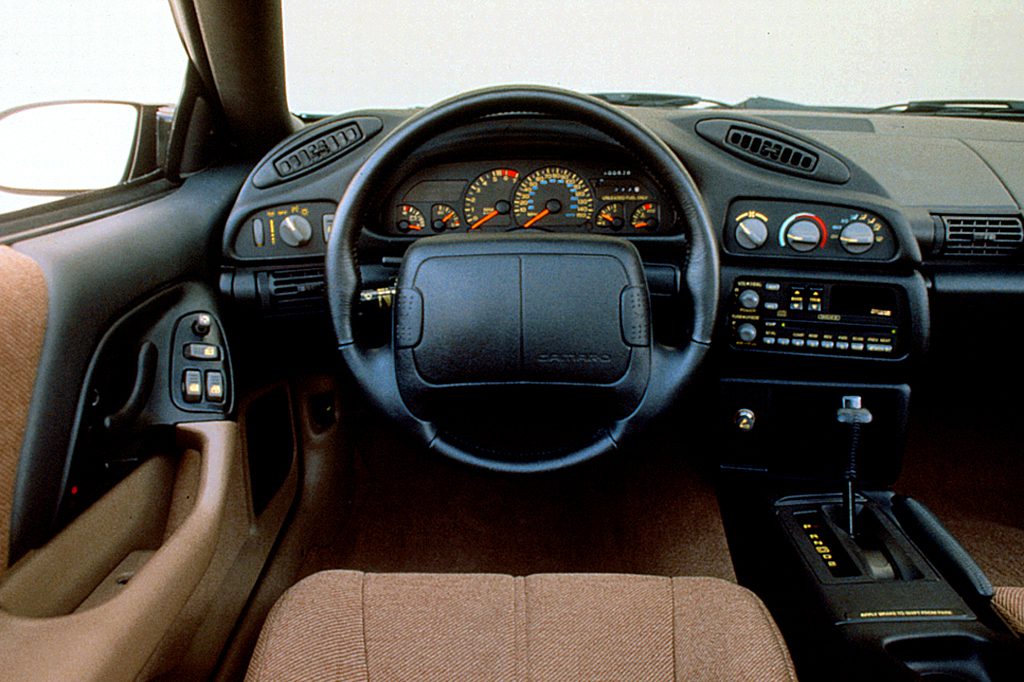 1993 Chevrolet Camaro Z-28 interior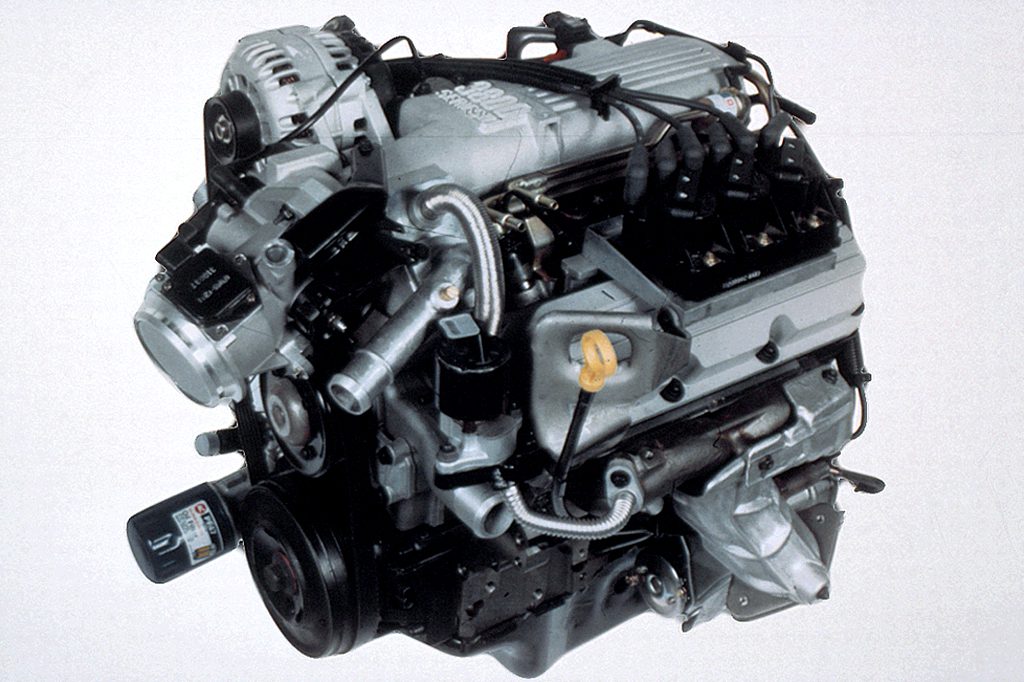 1995 Chevrolet Camaro 3.8-liter V-6 engine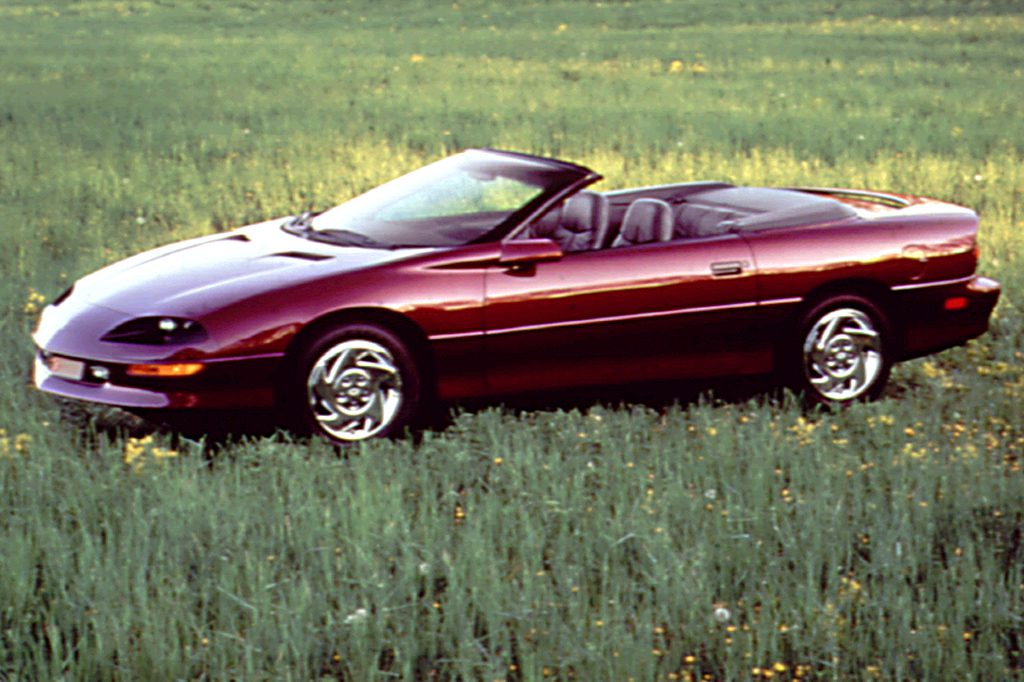 1996 Chevrolet Camaro 2-door convertible
Pros:

Acceleration (Z28)
Airbags
Antilock brakes
Control layout
Handling

Cons:

Fuel economy (Z28)
Wet-weather traction
Tire noise (Z28)
Noise
Rear-seat comfort
Ride (Z28)
Visibility
This generation of Camaro is the best ever, but we feel that it forces too many compromises to be a daily driver for anyone but the performance enthusiast.
Overview
Total restyling of Chevrolet's sporty rear-drive hatchback coupe retained some familiar cues, in a more curvy body made largely of dent-resistant composite material. As before, the popular "pony car" came in base trim (with V6 power) and as a Z28 (propelled by a V8). Base and high-performance Z28 models again are similar to the Pontiac Firebird, riding the same basic platform as before. Dimensions grew only slightly, but this latest rendition gained some weight–and power. All Camaros now included dual airbags and antilock braking. A reworked dashboard put all gauges in a semicircular pod, easy to view. No convertible hit the market for the 1993 model year.
Yearly Updates
1994 Camaro
A convertible arrived late in '94, with a glass back window and power top. The Z28's 6-speed gearbox added Computer-Aided Gear Selection, which forces a first-to-fourth gear shift when accelerating from a stop under light throttle.
1995 Camaro
Traction control finally became optional at midseason, but only for Z28 Camaros. It can be switched off, if desired. Later in the model year, a 3.8-liter V6 became optional in base Camaros.
1996 Camaro
The 3.8-liter V6 engine, introduced as an option during 1995, became standard in base Camaros. The Z28's 5.7-liter V8 gained 10 horsepower. A new RS package added lower-body aero trim and a 3-piece spoiler to base coupes and convertibles. Moving further into performance, an "SS" (Super Sport) option became available for the Z28. Produced by an outside firm, SLP Engineering, the SS package includes wider wheels and tires, styling and suspension modifications, and a functional hood scoop. Engine horsepower rose to 305 on the SS.
1997 Camaro
Redesigned dashboards, daytime running lights, and revised taillamps were added to all 1997 Camaros. Accompanying the new standard dash is a revised center console with more storage space.
1998 Camaro
Camaro gets a restyled nose courtesy of a fresh fascia, composite headlamps, and a restyled hood and fenders. Underhood, the Z28 gets a version of the Corvette's aluminum V8 with 305 horsepower, 20 more than last year. SS models get a power boost to 320 horsepower.
1999 Camaro
Traction control was a new option on base models and the fuel tank grew from 15.5 gallons to 16.8.
2000 Camaro
Facing ever-declining sales, Chevrolet's "ponycar" saw little change for 2000. All models now had steering-wheel audio controls. Engines were retuned to Low Emissions Vehicle (LEV) standards, for states that required it. Z28 coupes switched from black to body-color door mirrors. Wheels were redesigned for both the SS option and the Performance and Handling package available on other Camaros.
2001 Camaro
The Z28-based SS package returned for 2001 with high-power V8, functional hood scoop, larger tires, new rear spoiler, and upgraded suspension. V8s gained 5 horsepower and all models got retuned shock absorbers.
2002 Camaro
For its final season, Chevrolet's rear-wheel-drive sports coupe offered a 35th Anniversary Package for the SS version. The package included red paint, dual silver stripes, and special wheels and trim. Newly standard were a CD player and automatic transmission for V6 versions. Pontiac's Firebird shared Camaro's design and also retired after the 2002 model year.