Premium compact car; Built in Japan
2-door hatchback
4-door sedan
transverse front-engine/front-wheel drive
Good condition price range: $1,600 – $9,800*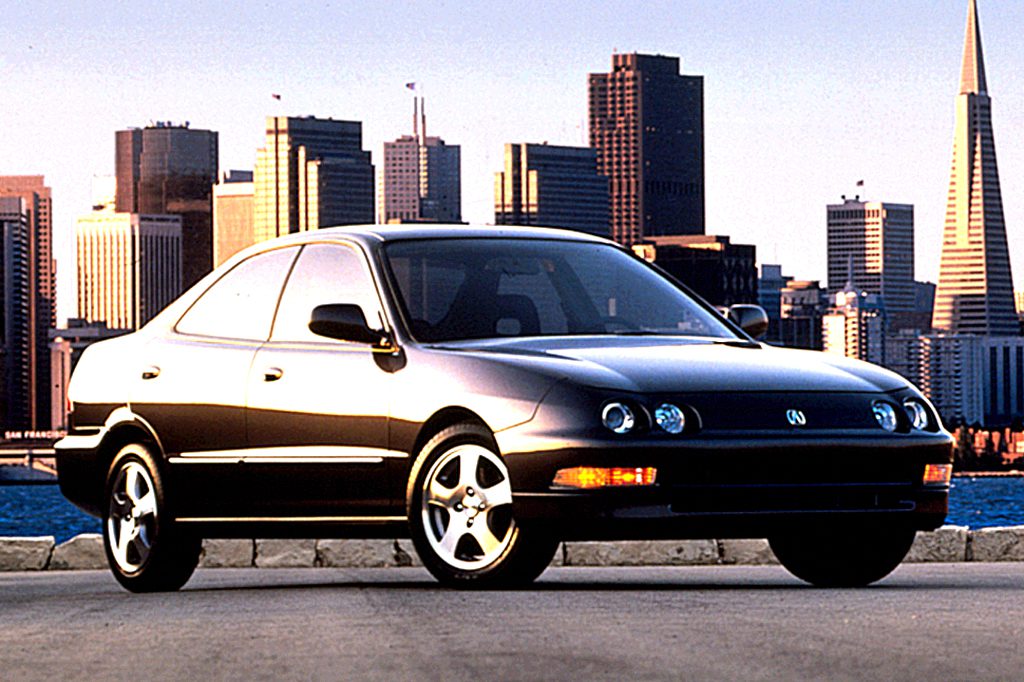 1995 Acura Integra GS-R 4-door sedan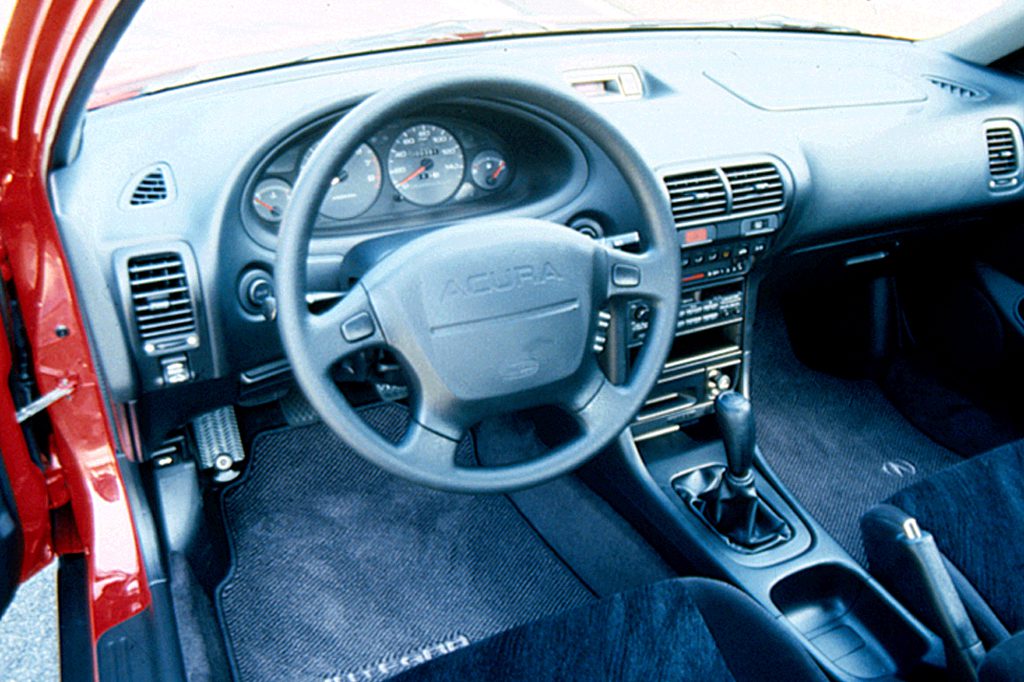 1994 Acura Integra GS interior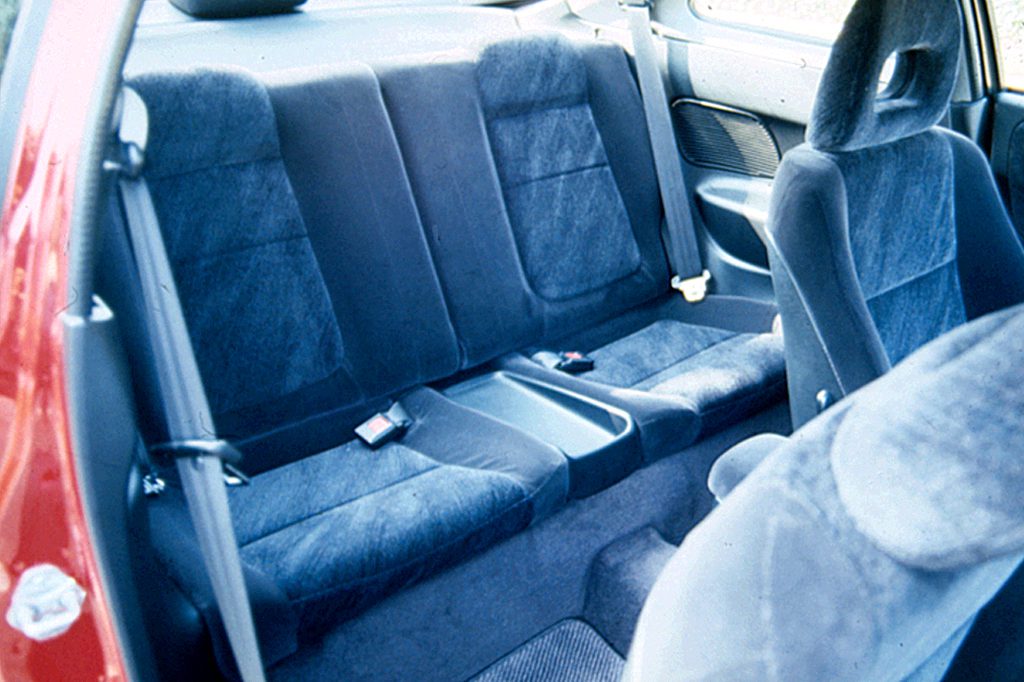 1994 Acura Integra GS 2-door hatchback interior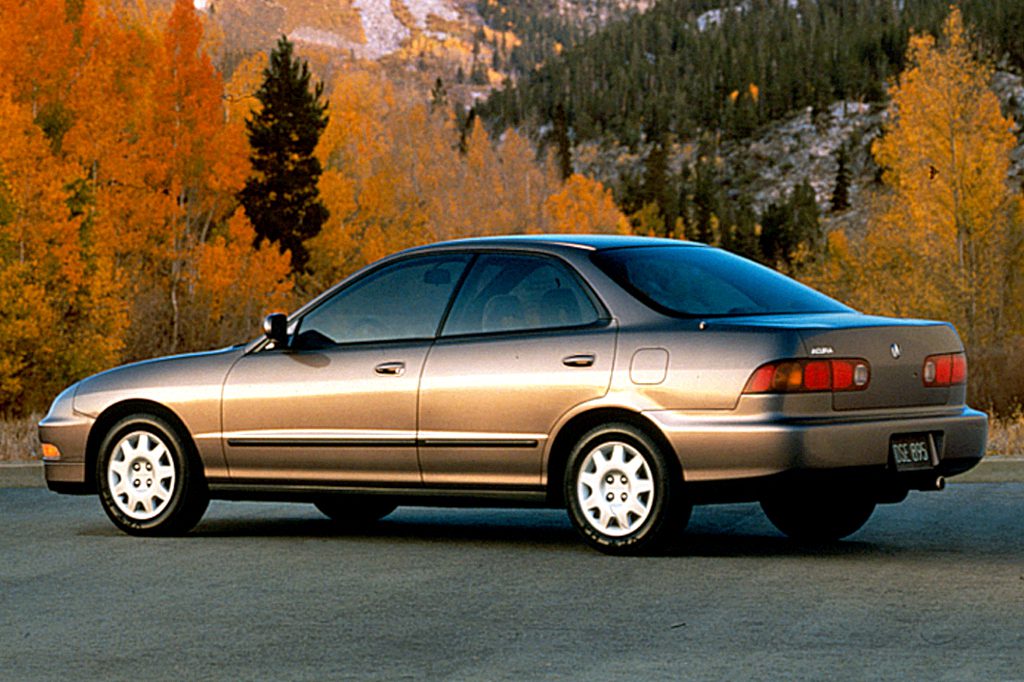 1994 Acura Integra LS 4-door sedan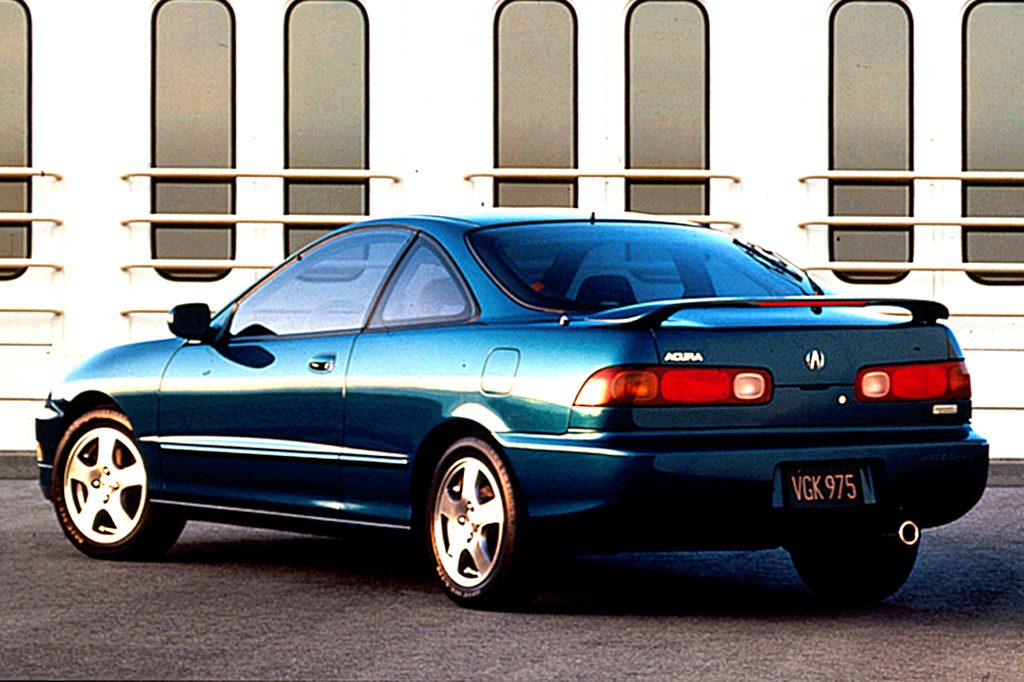 1995 Acura Integra Special Edition 2-door hatchback
Pros:

Acceleration (5-speed models)
Antilock brakes (LS, GS-R)
Fuel economy
Roadholding
Steering/handling

Cons:

Acceleration (w/automatic transmission)
No antilock brakes (RS)
Noise
Rear-seat room
Any Integra should be reliable, but high resale value means they're not cheap secondhand. A Honda Civic actually offers many of the Integra's appealing features, at a considerably lower price.
Overview
Dramatically redesigned for 1994, with dual airbags, the compact Integra 2-door hatchback coupe and 4-door notchback were based on the Honda Civic front-drive platform. Little-changed in dimensions or weight, the 2-door rode a wheelbase nearly two inches shorter than the sedan's, and measured close to six inches shorter overall. Acura's least-expensive model came in three levels: base RS, luxury LS, and sporty GS-R, each available in both body styles. All Integras have 4-wheel disc brakes, but only the LS and GS-R got standard antilock braking.
Yearly Updates
1995 Integra
A new LS Special Edition arrived for 1995, mixing the base engine with GS-R looks. Leather upholstery was featured, along with 195/55R15 tires on alloy wheels and a thicker stabilizer bar. Special Edition hatchback also got a rear spoiler.
1996 Integra
Except for minor equipment updates, not much was new for the '96 Integras. The GS-R got new standard 15-inch alloy wheels, while the other two models gained fresh wheel covers.
1997 Integra
The Integra model lineup was juggled for 1997 and the audio system traded its standard cassette player for an in-dash CD player. Also, new alloy wheels were added to GS and GS-R models. The 4-door RS was discontinued, while the "GS" badge was placed on the former Special Edition model. Except for the RS, all were available in both body styles. As a result, the lineup ascended from RS through LS, GS, and GS-R after the start of the model year. Midyear, however, Acura unveiled a limited-edition Type-R, built off the GS-R but with a 195-horsepower engine.
1998 Integra
Minor trim revisions marked the change from the 1997 to 1998 model year for the Integra line.
1999 Integra
The Integra model lineup was trimmed for the '99 model year. Gone were the high-performance Type R and RS hatchback coupe, leaving the LS, GS, and GS-R in 2- and 4-door form. LS models added 15-inch alloy wheels (replacing 14s), plus a leather-wrapped steering wheel and shift knob. GS-Rs replaced cloth upholstery with standard leather.
2000 Integra
The high-performance Type-R returned to the Integra lineup this year, with newly standard air conditioning and the 195-horsepower engine. All Integras gained a standard antitheft engine immobilizer and 100,000-mile tune-up intervals.
2001 Integra
No significant changes were made for 2001.