Compact car; Built in South Korea
4-door hatchback
4-door sedan
transverse front-engine/front-wheel drive
Good condition price range: $1,000 – $3,100*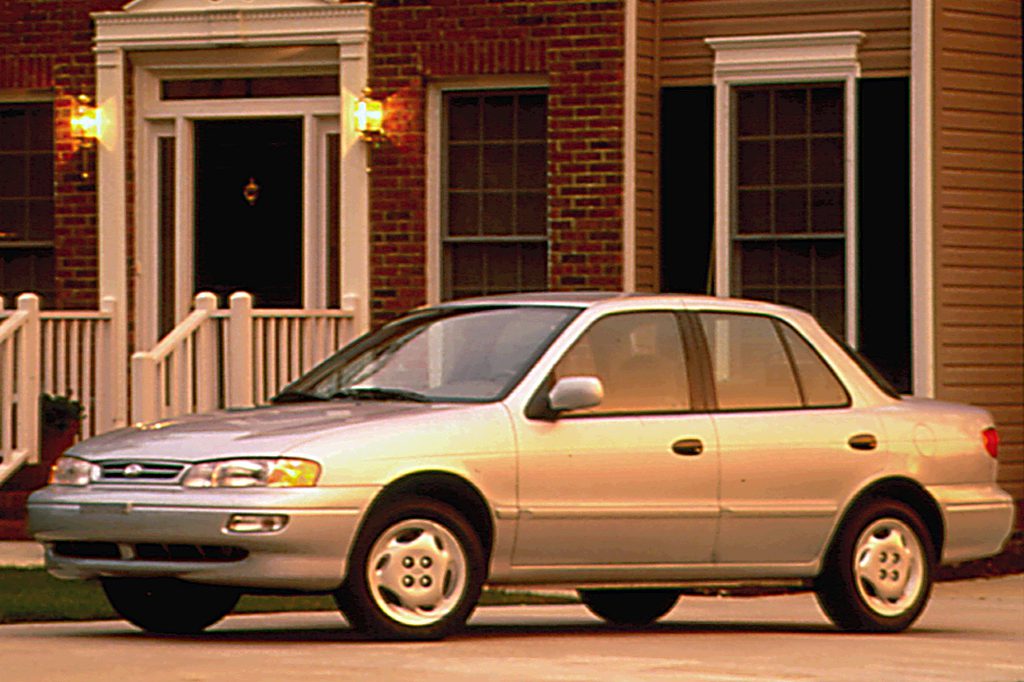 1997 Kia Sephia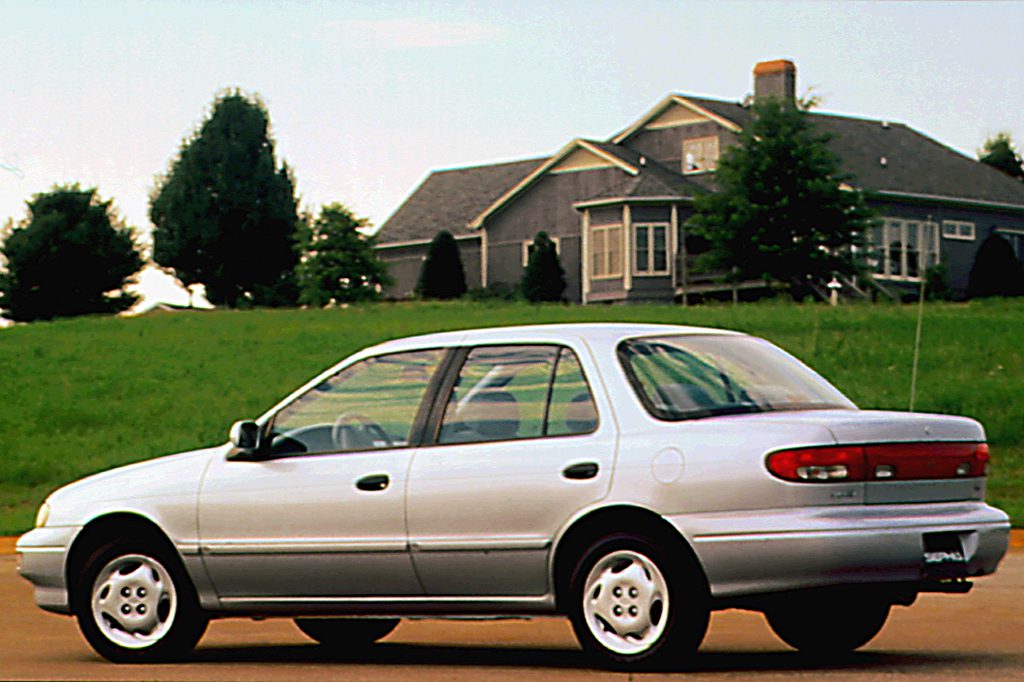 1997 Kia Sephia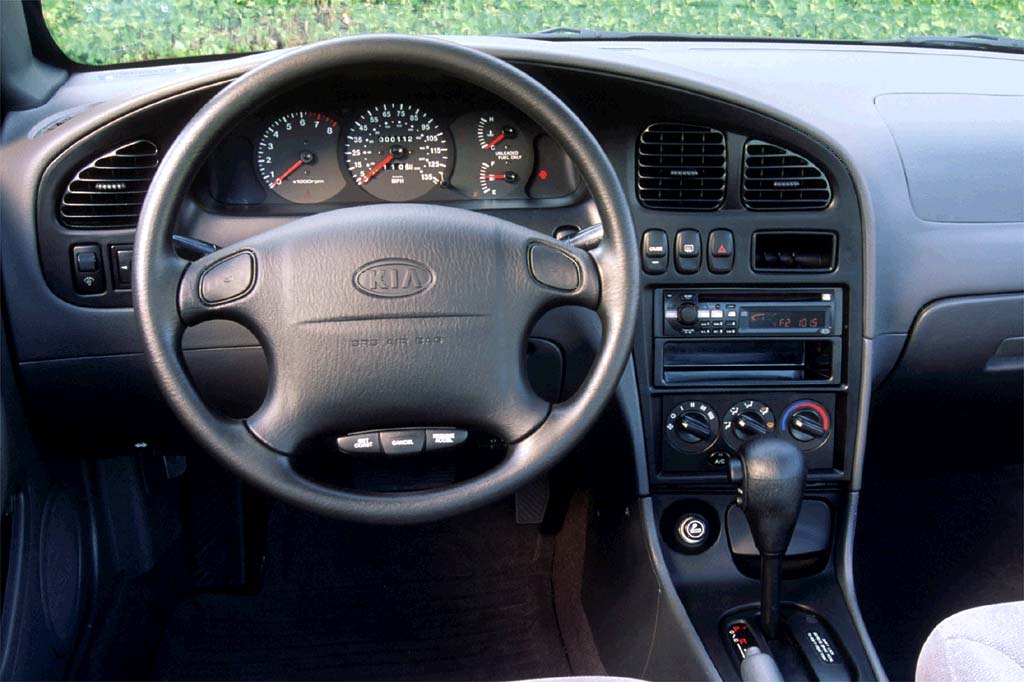 2000 Kia Sephia interior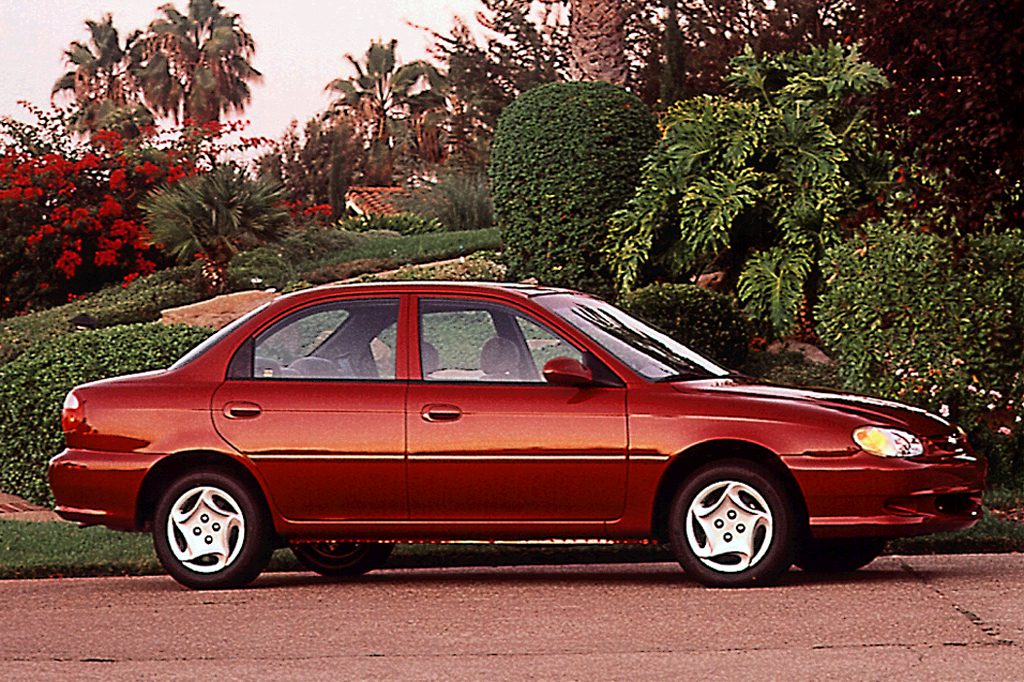 1999 Kia Sephia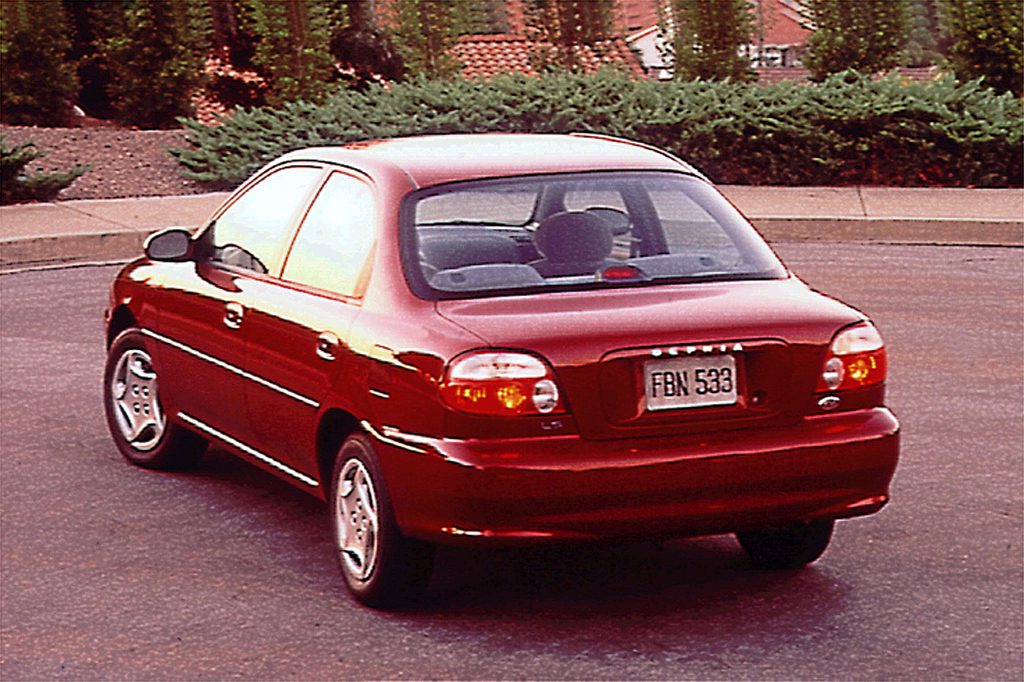 1999 Kia Sephia
Pros:

Optional antilock braking (certain later models)
Fuel economy
Price

Cons:

Build quality
Noise
Stereo location
Prices have been attractive on the new-car market, and similarly tempting on used-car lots. Kia spokespersons claim their cars' resale value has been strong, but it's definitely not in the same league as a Toyota or Honda. That could be good news for used-car shoppers, but there's more to value than price–especially when reliability is a question mark. Refinement, too, lags well behind the class-leading Toyota Corolla and Honda Civic.
Overview
Although the South Korean manufacturer, Kia, has become best-known in the U.S. for its Sportage compact sport-utility vehicle, the subcompact Sephia sedan arrived on the market first. Previously, Kia Motors had been producing the Ford Aspire minicar (from a Mazda design). Sephia debuted in Korea in 1992, and an export edition began trickling into the U.S. late in 1993. Sales began only in 11 western states, and it would take several years for Kia Motors America to establish a nationwide dealer network. Similar in size and weight to a Ford Escort or Hyundai Elantra, the front-drive notchback sedan came with an 88-horsepower, 1.6-liter 4-cylinder engine. A 5-speed manual transmission was standard, and electronic 4-speed automatic optional. Neither an airbag nor antilock braking was available. Sephias met the federal requirement for passive restraints with door-mounted automatic front seatbelts. Early models rode a 98.4-inch wheelbase and measured 170.7 inches long overall. Until 2000, the front-drive Sephia would be the only Kia passenger car sold in the U.S. Rivals included the Geo Prizm, Honda Civic, and Saturn sedan.
Yearly Updates
1995 Sephia
Kia continued without change into 1995, but upgraded its Sephia in mid 1995, making two new dual-overhead-cam engines available. Front ends were modestly restyled, and antilock braking became available. Three models went on sale: base RS, midlevel LS, and top-line GS.
1996 Sephia
For 1996, Sephias had standard dual airbags instead of the original motorized front shoulder belts. Antilock braking was available only on the GS model. The original 1.6-liter single-cam engine was dropped. Sephias might instead carry either a dual-camshaft 1.6-liter 4-cylinder with 105 horsepower, or a 1.8-liter with 122 horsepower. The 1.6-liter engine was offered only in California on the base RS model. Standard equipment included reclining front bucket seats, tinted glass, dual outside mirrors, a split folding rear seat, and a rear defogger. Air conditioning was standard on the GS and optional on the RS and LS models. Kia's dealer network now reached into about 20 Western and Southern states.
1997 Sephia
Except for new colors and interior trim, little was new on Kia's front-drive subcompact sedan. Again, all models except the California-market RS used a 1.8-liter engine with 122 horsepower.
1998 Sephia
Three models were sold this year: a base Sephia, an LS, and the LS with a power package. Antilock 4-wheel disc brakes were optional, except on the base model.
1999 Sephia
Once again, three models were sold: a base Sephia, an LS, and the LS with a power package. Changes were few this year. In South Korea, Kia was purchased by its former rival company, Hyundai.
2000 Sephia
Base and LS models gained some standard equipment this year. Power steering, an AM/FM cassette stereo, and a split fold-down rear seat went into the base Sephia. Power windows and locks, air conditioning, cassette stereo, and a tachometer now were standard in the LS sedan. At midseason, Kia launched a hatchback Spectra to complement the notchback Sephia sedan.
2001 Sephia/Spectra
Changes for 2001 were limited to larger front-disc brakes and longer warranties for Sephia and Spectra. Basic coverage was extended to 5 years/60,000 miles, powertrain coverage to 10 years/100,000 miles, and roadside assistance to 5 years/unlimited mileage. Corrosion was warranted for 5 years/100,000 miles.
2002 Spectra
Exterior and interior styling was slightly revised for 2002 and a driver-side lumbar support and automatic on/off headlights were among new features. Kia also added sound-deadening measures in an effort to reduce noise levels.
2003 Spectra
All Spectras gained an illuminated ignition switch, bodyside molding, and an AM/FM/CD player. Hatchbacks add a rear wiper/washer. Improved sound-deadening measures are intended to reduce noise levels, and the engine gained 10 lb-ft of torque.
2004 Spectra
Spectra sedans and hatchbacks saw no changes for a shortened 2004 model year. An all-new model was waiting in the wings for release as a 2004.5 model.