Compact car; Built in Canada
transverse front-engine/front-wheel drive
Good condition price range: $1,200 – $2,400*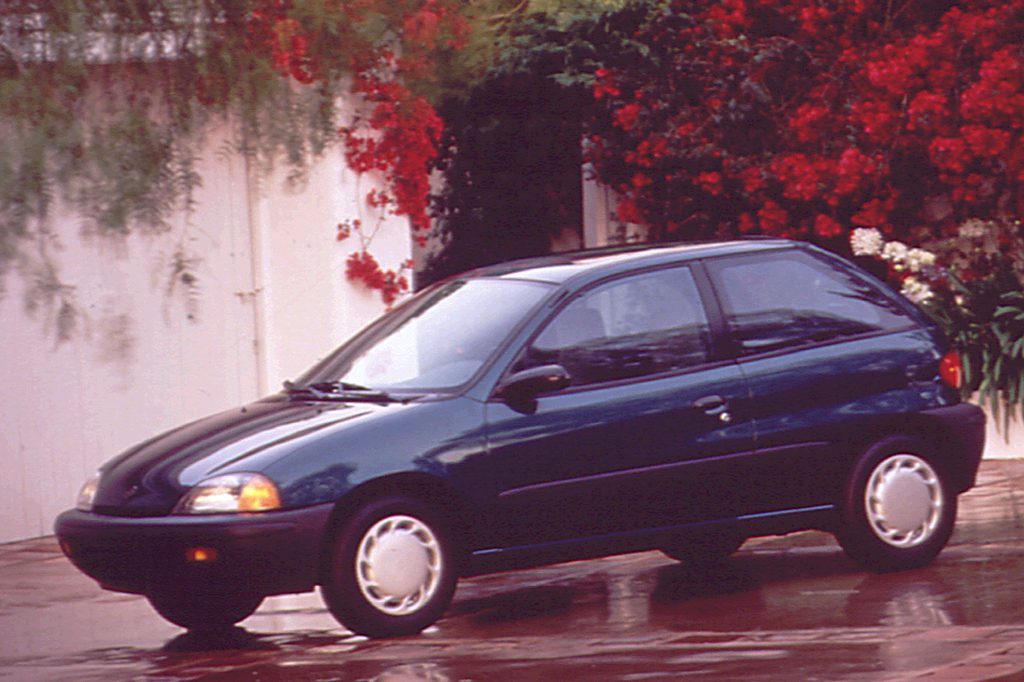 1995 Suzuki Swift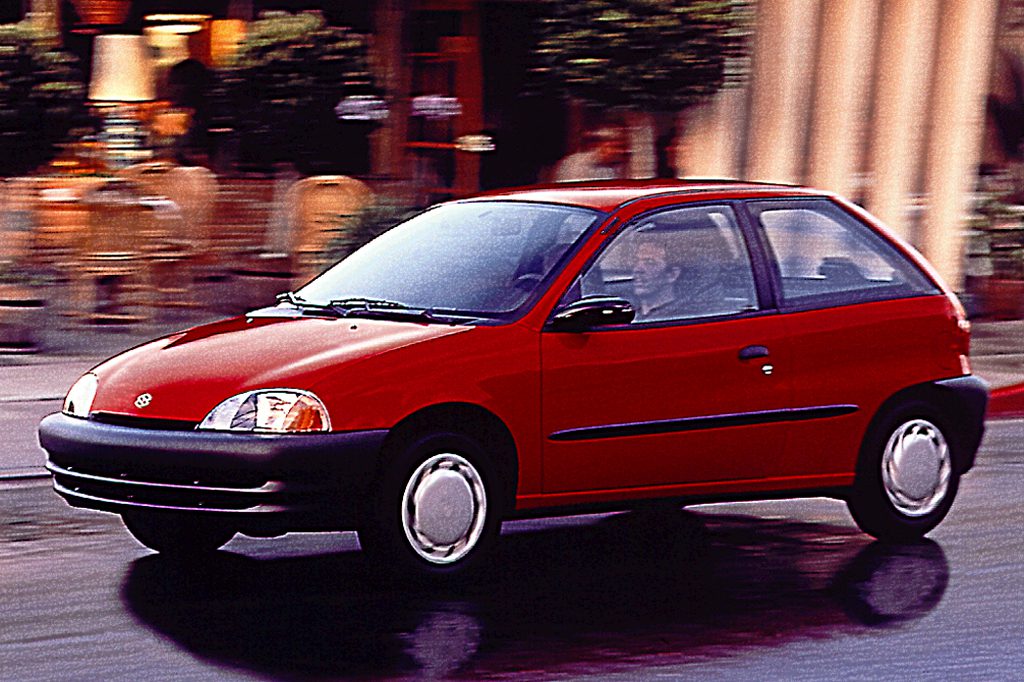 1998 Suzuki Swift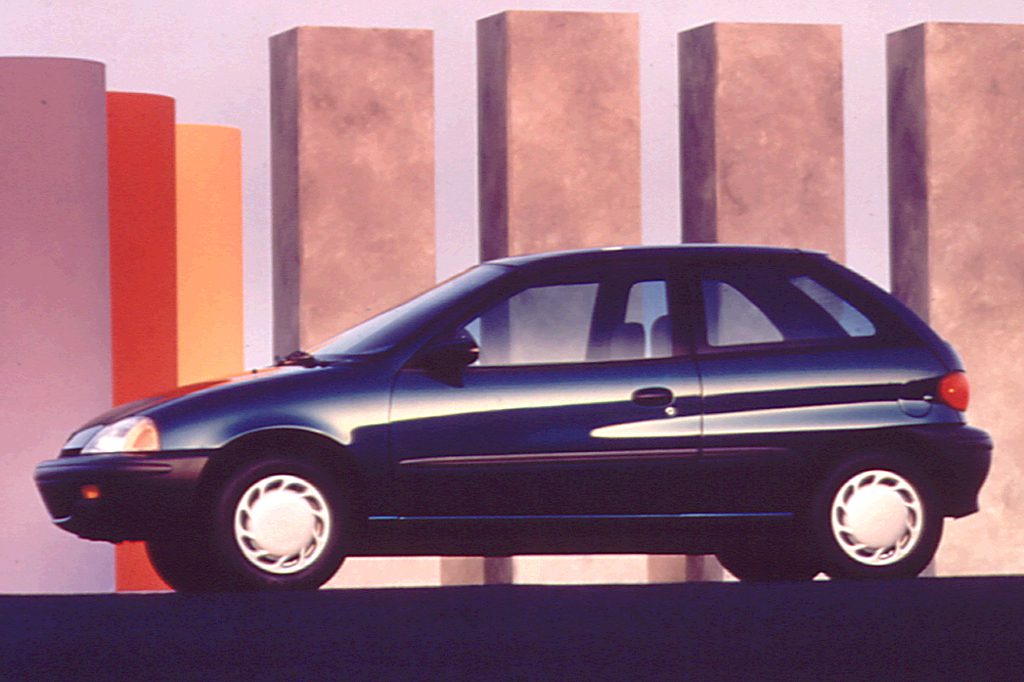 1996 Suzuki Swift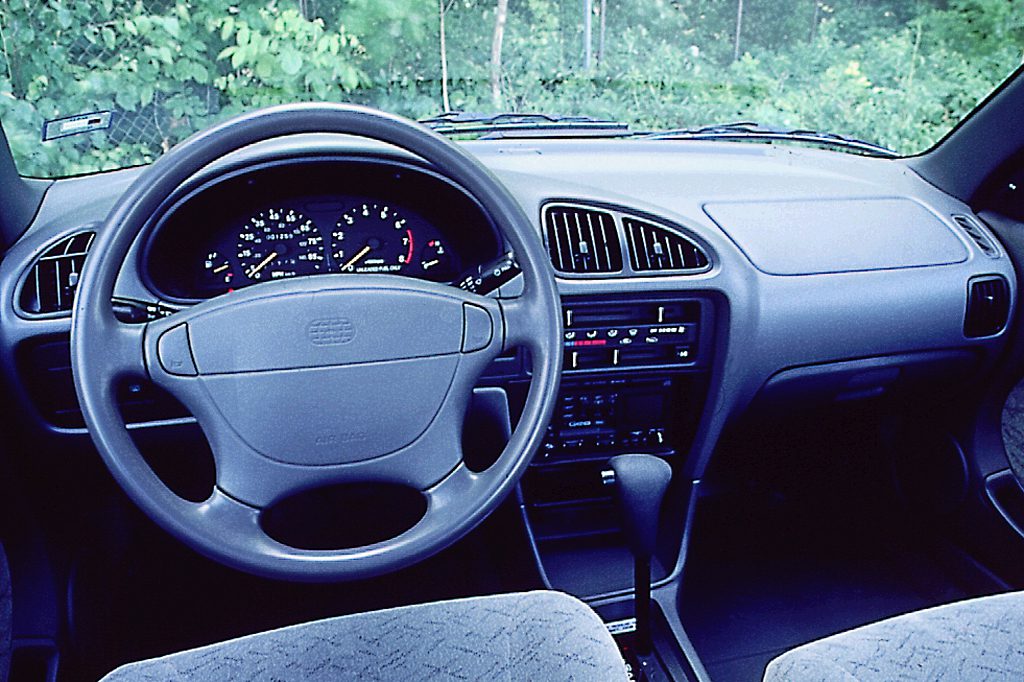 1995 Suzuki Swift interior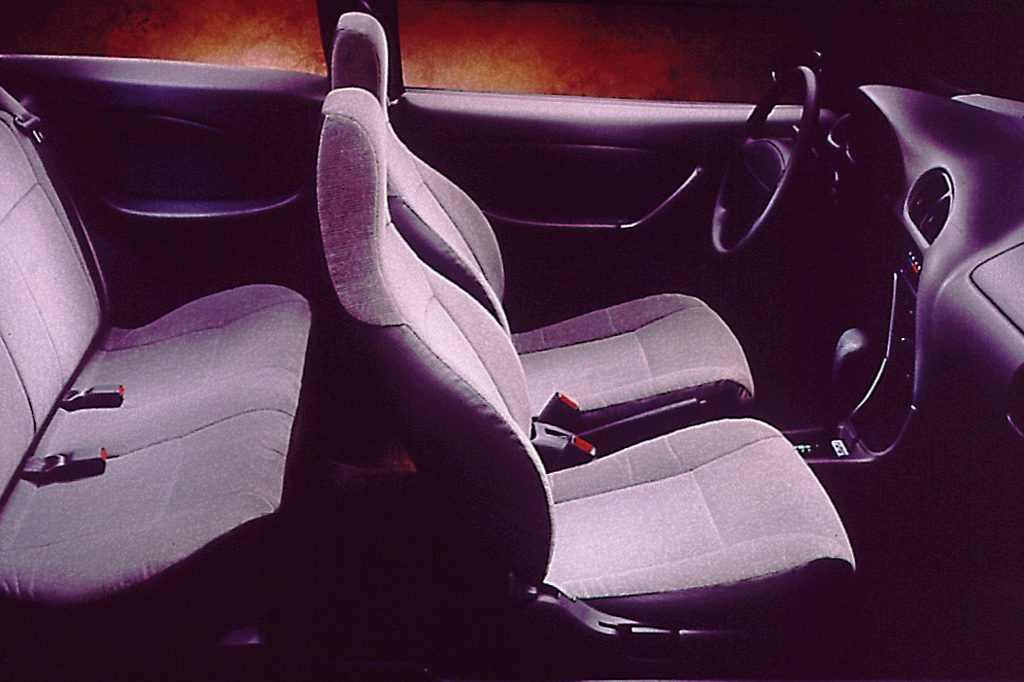 1995 Suzuki Swift interior
Pros:

Optional antilock brakes
Fuel economy
Maneuverability

Cons:
If low price is your top priority, a Swift (and its Metro counterpart) are worth considering. Even so, a larger, more substantial car could be a better bet in the end.
Overview
Dual airbags and optional antilock brakes highlighted the redesigned front-drive Swift, as well as the similar Geo Metro. A 2-door hatchback body style returned, now on a longer (93.1-inch) wheelbase. The new Swift measured two inches longer overall, and weighed about 75 pounds more. A 1.3-liter 4-cylinder engine that made 70 horsepower returned as the sole engine. A 5-speed manual gearbox was standard; 3-speed automatic transmission optional.
Yearly Updates
1996 Swift
Except for new body colors and seat trim, nothing was new on the redesigned Swift in its second season.
1997 Swift
For its third season on the market in this generation, the mini-sized Swift displayed no significant revisions.
1998 Swift
Suzuki replaced the engine's 8-valve head with a 16-valve head. This increased hosepower from 70 to 79. Other changes included revisions to the front and rear fascia.
1999 Swift
Little change was evident on the '99 Swift.
2000 Swift
The base Swift was renamed GA, and a GL model with standard air conditioning and AM/FM cassette was added.
2001 Swift
No significant changes were made for 2001, the last year for the Swift.