Premium midsize car; Built in Japan
transverse front-engine/front-wheel drive
Good condition price range: $1,400 – $4,800*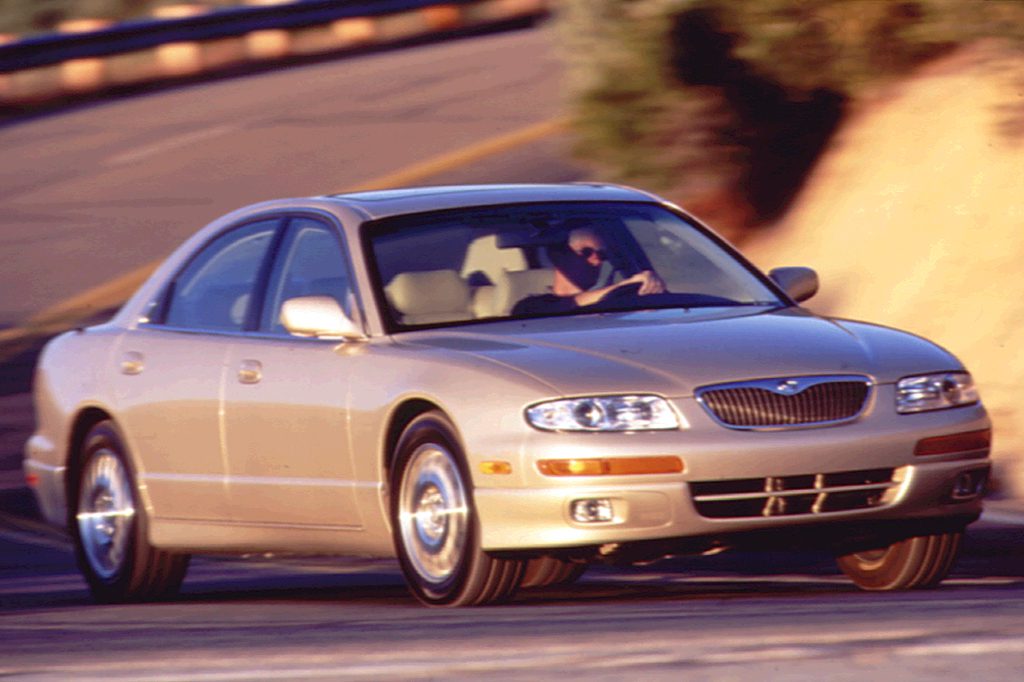 1996 Mazda Millenia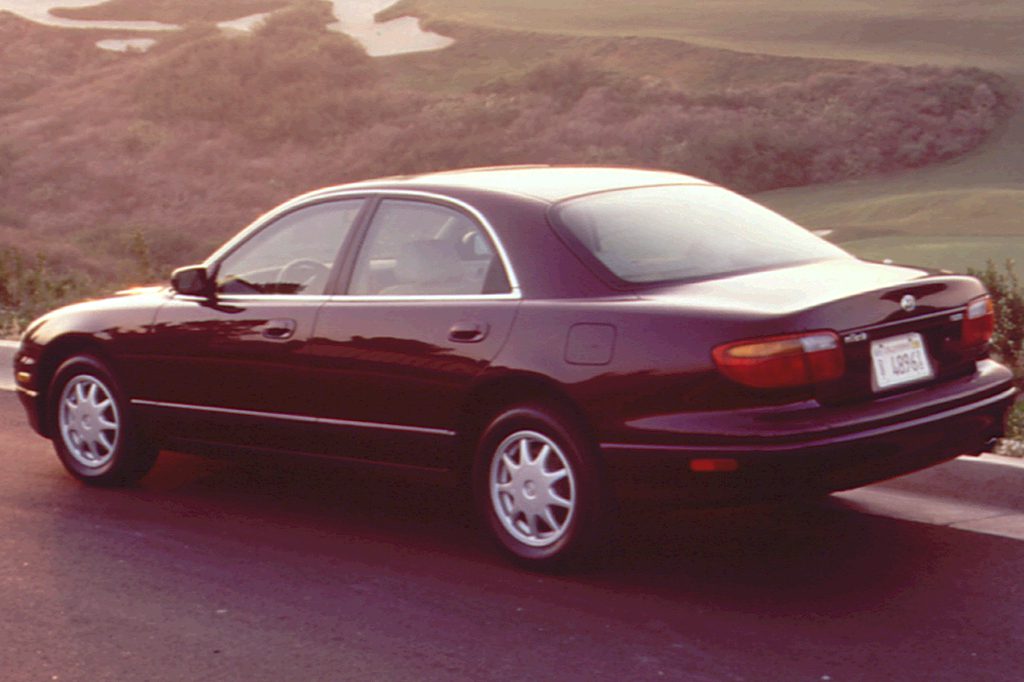 1995 Mazda Millenia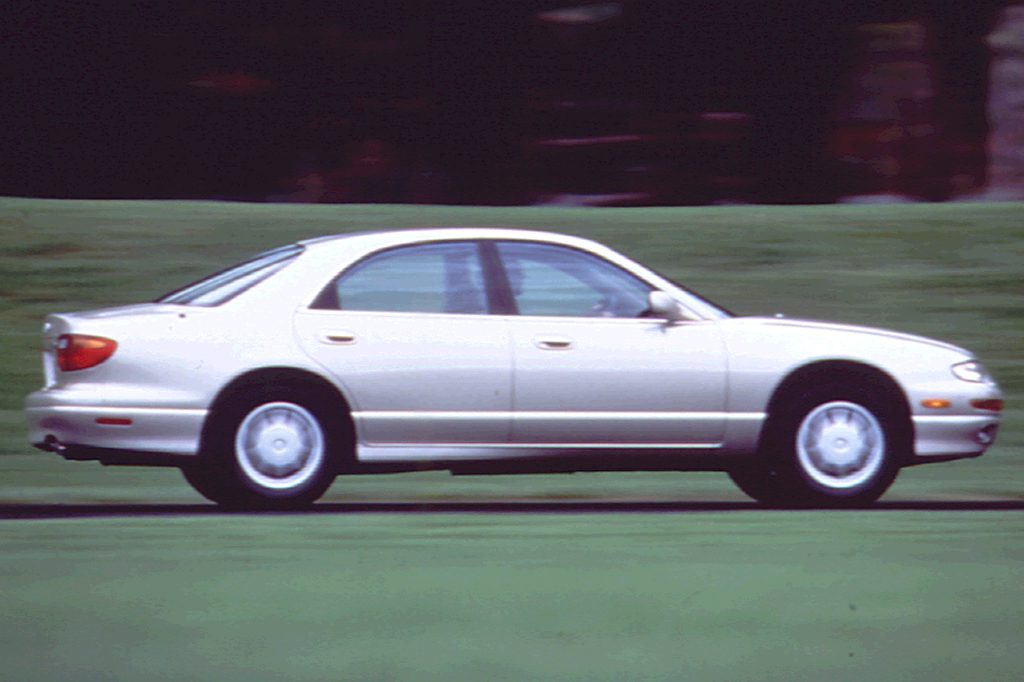 1995 Mazda Millenia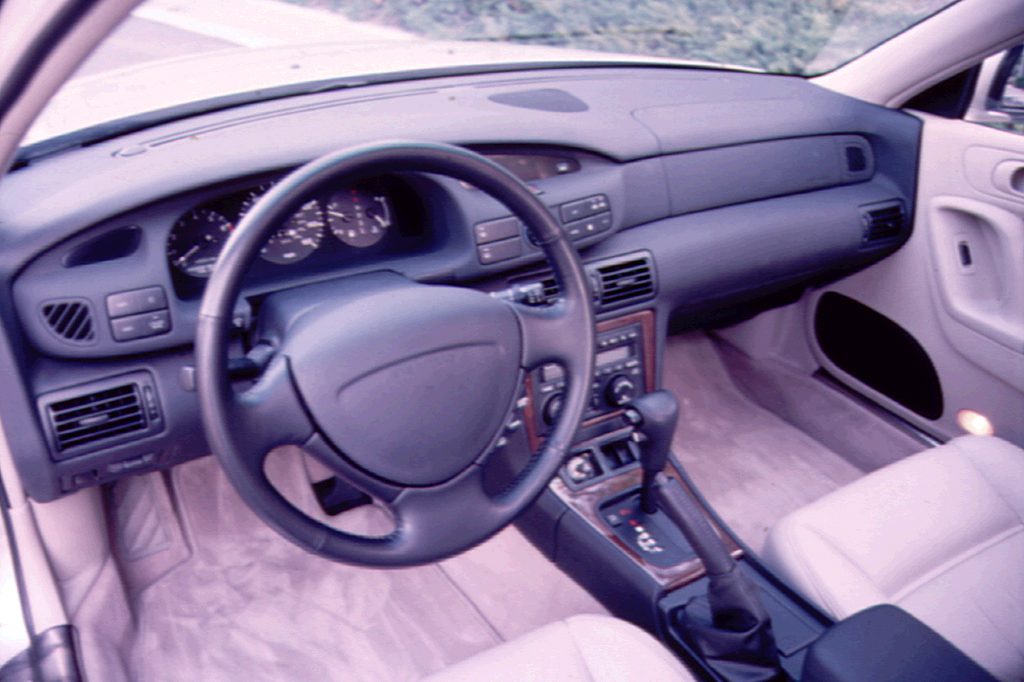 1995 Mazda Millenia interior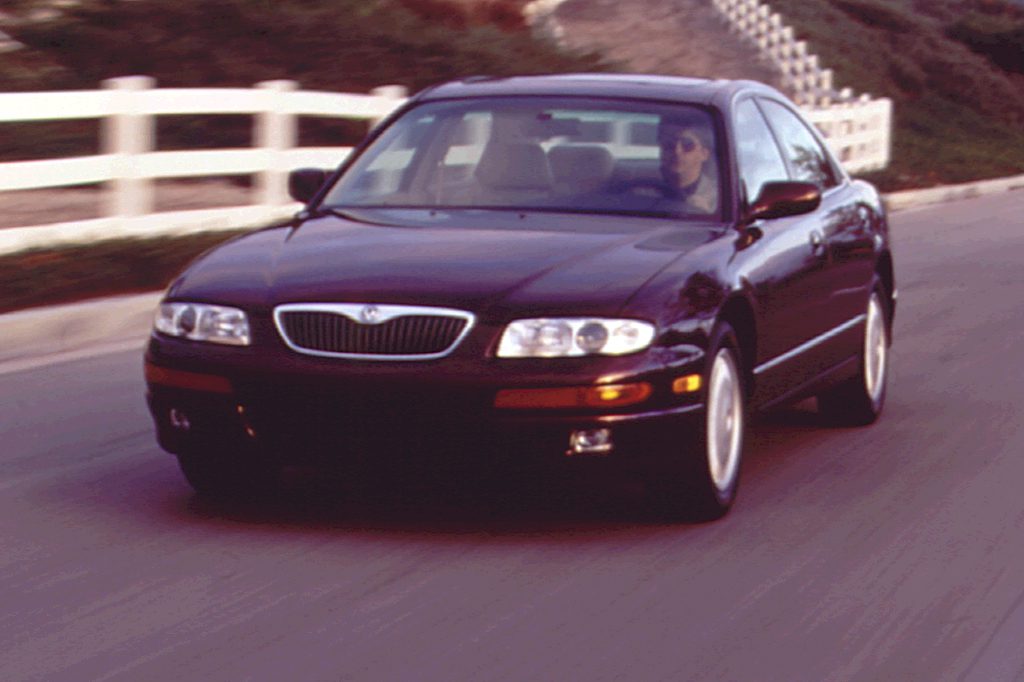 1995 Mazda Millenia
Pros:

Acceleration (S)
Antilock brakes
Quietness
Steering/handling

Cons:

Automatic-transmission performance
Rear visibility
A base-model Millenia delivers plenty of luxury at a lower price than most rivals, but cannot match their performance. The costlier Millenia S has that attribute in abundance, serving as a sporty alternative to an ES 300.
Overview
Millenia went on sale in spring of 1994 as an early 1995 model. Sized and priced between the Mazda 626 family sedan and 929 luxury sedan, Millenias came in three versions: base, base with leather interior, and top-line S. Base models held a 170-horsepower 2.5-liter V6 engine. The Millenia S carried a supercharged 210-horsepower 2.3-liter V6. A 4-speed automatic transmission was standard. No manual-shift Millenias were available. Dual airbags, antilock brakes, and automatic climate control were standard. The Millenia S added traction control and 16-inch tires.
Yearly Updates
1996 Millenia
Changes to the Millenia were minor in the model's second season.
1997 Millenia
New reflector headlights were said to provide broader, brighter coverage. Base and L models got numerically higher final-drive gearing, for improved low-end performance.
1998 Millenia
Millenia returned as a virtual rerun for '98.
1999 Millenia
The big change for '99 was a hefty $2500-$5500 price cut, but that had little effect on used-car prices. Other changes included revised grille and tail appearances, new wood and chrome trim inside, and one-inch larger wheels.
2000 Millenia
Remote keyless entry became standard for 2000. A lighted ignition switch was installed, and steering-gear revisions aimed to improve handling stability.
2001 Millenia
Prime additions for 2001 were standard front side airbags and altered front and rear styling. Power-lumbar driver's seat, leather-wrapped shift knob, new center console, and 2-tone trim were also new this year.
2002 Millenia
There were no significant changes in Millenia's final year.