Sporty/performance car; Built in Japan
transverse front-engine/front-wheel drive
Good condition price range: $2,800 – $5,800*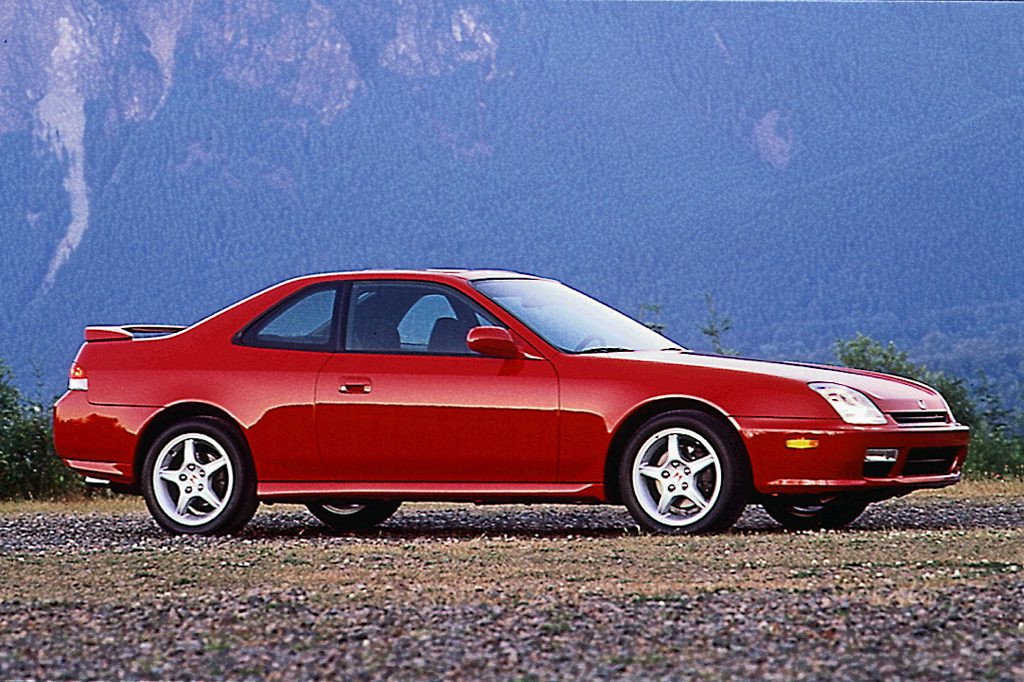 1998 Honda Prelude SH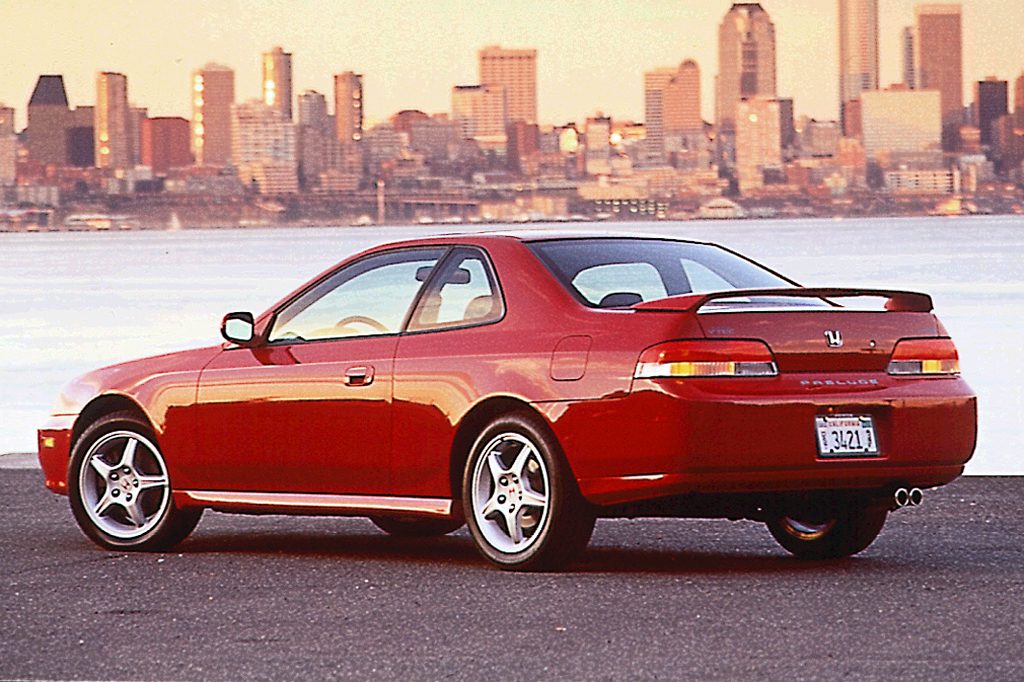 1997 Honda Prelude SH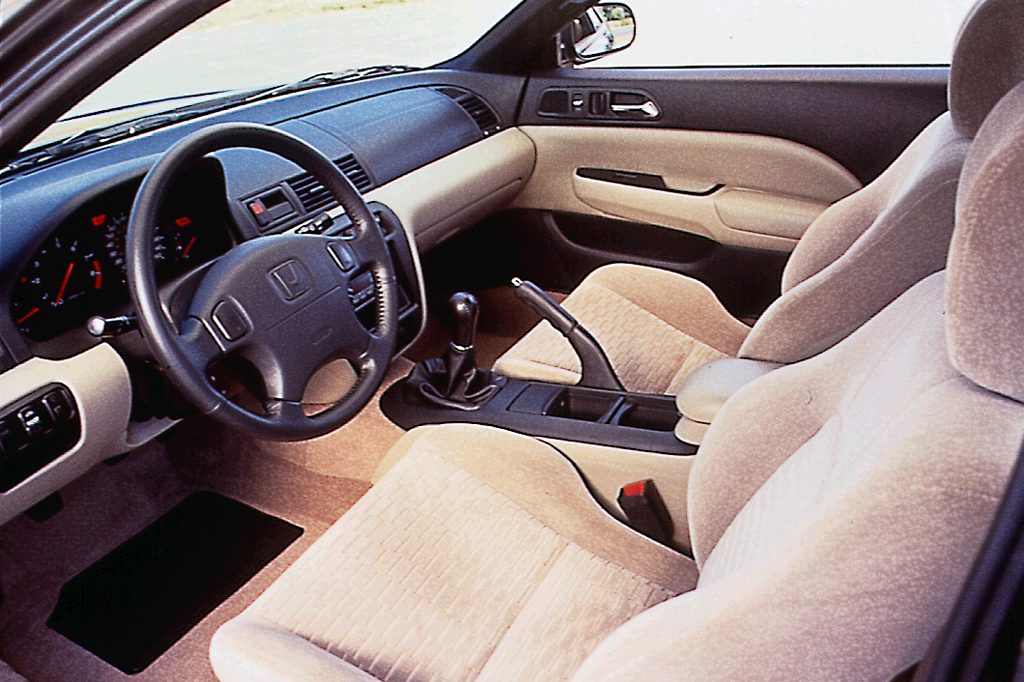 1997 Honda Prelude interior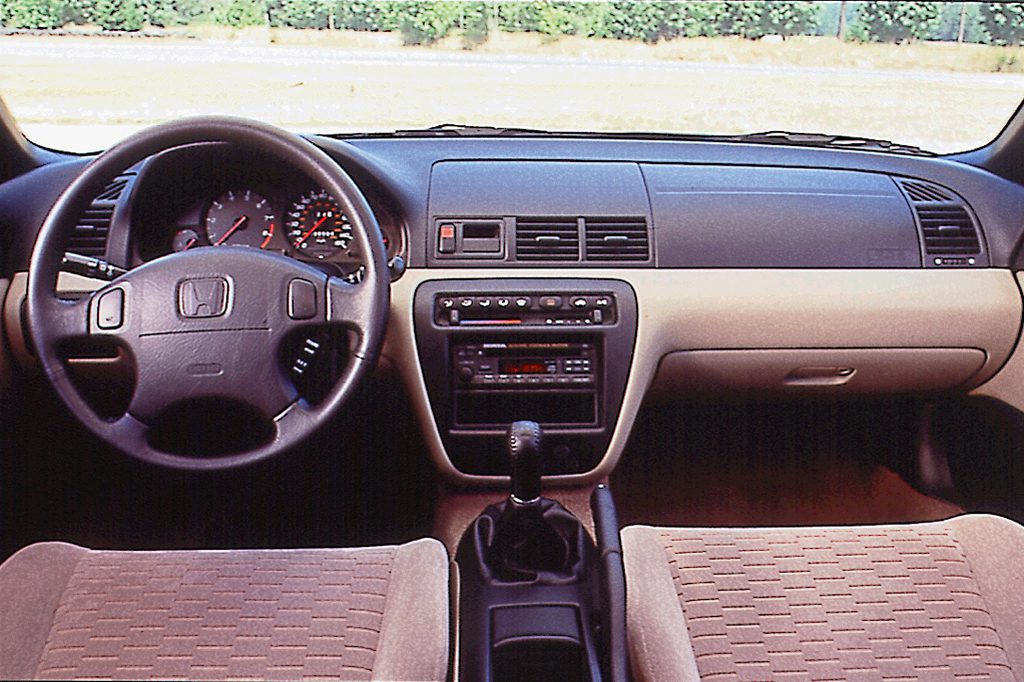 1997 Honda Prelude interior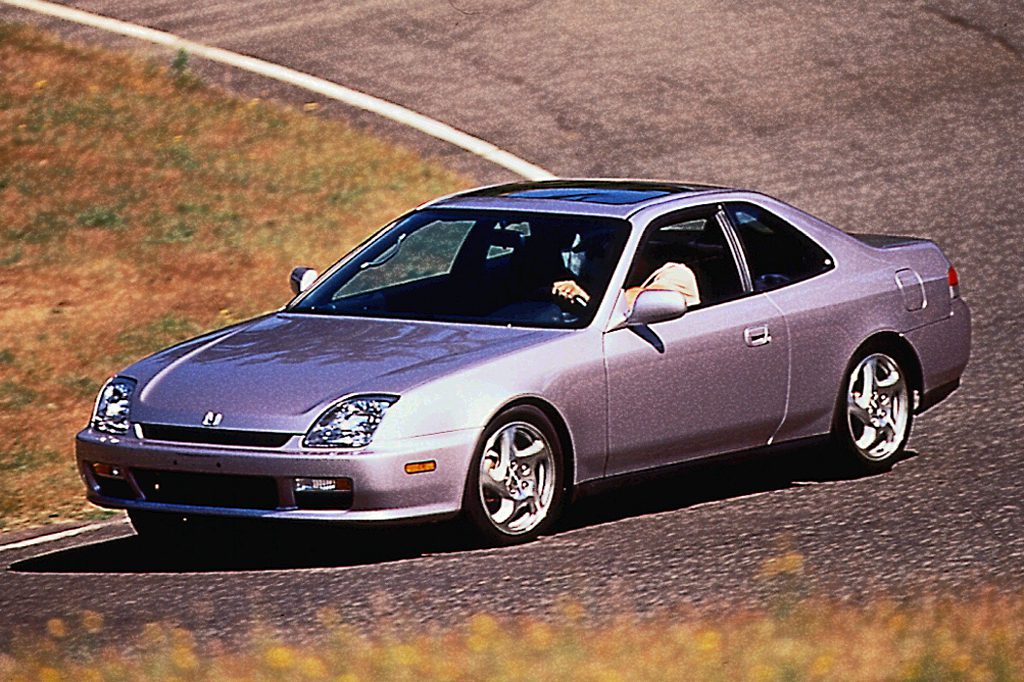 1997 Honda Prelude
Pros:

Acceleration
Build quality
Steering/handling

Cons:

Cargo room
Rear-seat room
New styling gave this Prelude an airier cabin than before, and the base model has been better equipped than its predecessor. Workmanship is pleasing, but the interior decor is closer to economy-car basic than to suave sports machine. Still, energetic performance on the road can help make a Prelude appealing.
Overview
Honda redesigned its sport coupe for 1997. Again front-wheel drive with a 4-cylinder engine, Prelude rode a 1.4-inch longer wheelbase than before, and measured 3.2 inches longer overall. Curb weight rose by 145 pounds. Interior dimensions changed only slightly, but trunk space expanded by nearly one cubic foot. Basic 2-door notchback styling continued from the 1992-96 generation, but traditional analog gauges replaced vacuum-fluorescent instruments. Only base and SH editions went on sale, each equipped with a 2.2-liter 4-cylinder that employed Honda's variable-valve-timing technology. Running on premium fuel, the engine developed 195 horsepower with 5-speed manual shift, but only 190 horses when equipped with an automatic transmission. Offered only on base Preludes, the automatic transmission gained a new manual-shift feature, called Sequential SportShift. The gear selector lever could be left in Drive for regular automatic shifting, or tipped forward or backward to permit manual gear selection.The SH model went on sale first, equipped with a new Honda-developed system designed to combat the tendency of front-drive cars to plow, or understeer, when accelerating through a turn. Called the Active Torque Transfer System, it automatically distributed more of the engine's power to outside front wheels when accelerating in a turn. That forced the outside front wheel to rotate up to 15 percent faster than the inside front wheel. The system could direct up to 80 percent of engine torque to a single wheel. Dual airbags and four-wheel disc brakes were standard on both models, incorporating antilocking. Each model rode 16-inch tires.
Yearly Updates
1998 Prelude
New paint colors were the only change for 1998.
1999 Prelude
More new colors became available, but only one interior hue: black. The Prelude's engine gained 5 horsepower, and did not require a tune-up until 100,00 miles. Remote locking now was a standard feature.
2000 Prelude
Preludes entered the 2000 model year without change.
2001 Prelude
Standard floormats, rear child-seat tethers, an emergency trunk release were the main changes for 2001. Prelude would not continue for 2002.