Compact car; Built in Japan
2-door coupe
4-door sedan
transverse front-engine/front-wheel drive
Good condition price range: $1,300 – $3,000*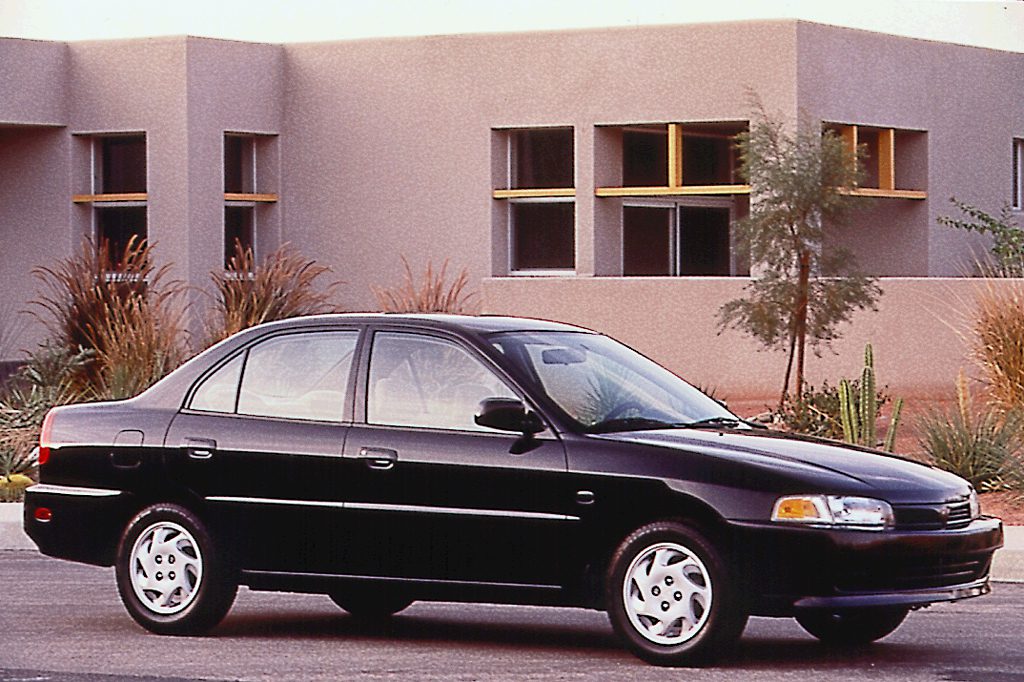 1998 Mitsubishi Mirage LS 4-door sedan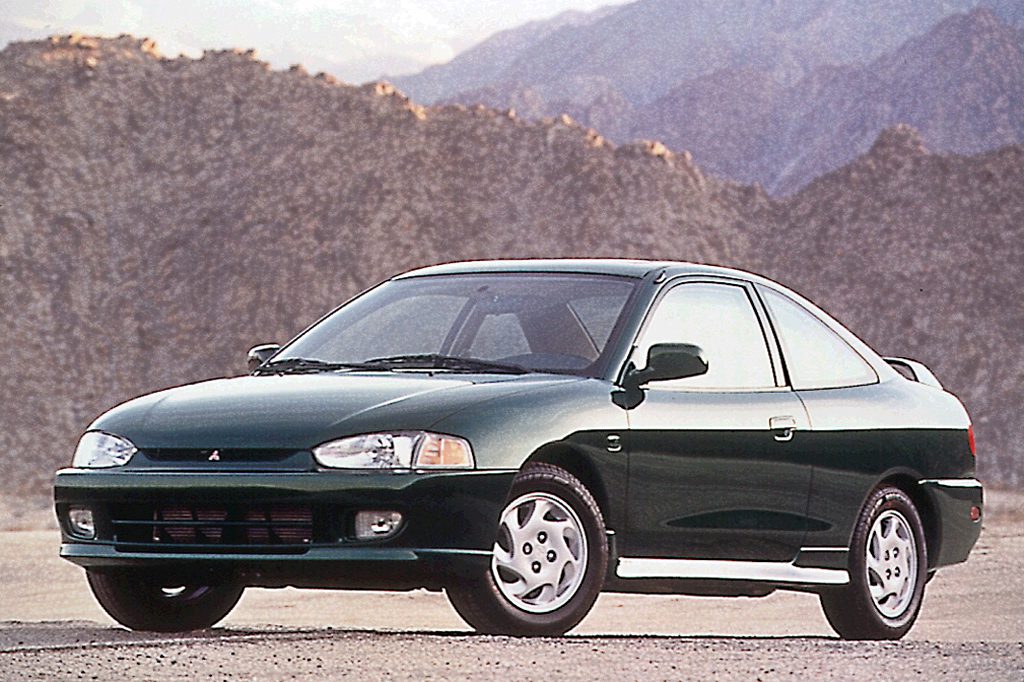 1998 Mitsubishi Mirage LS 2-door coupe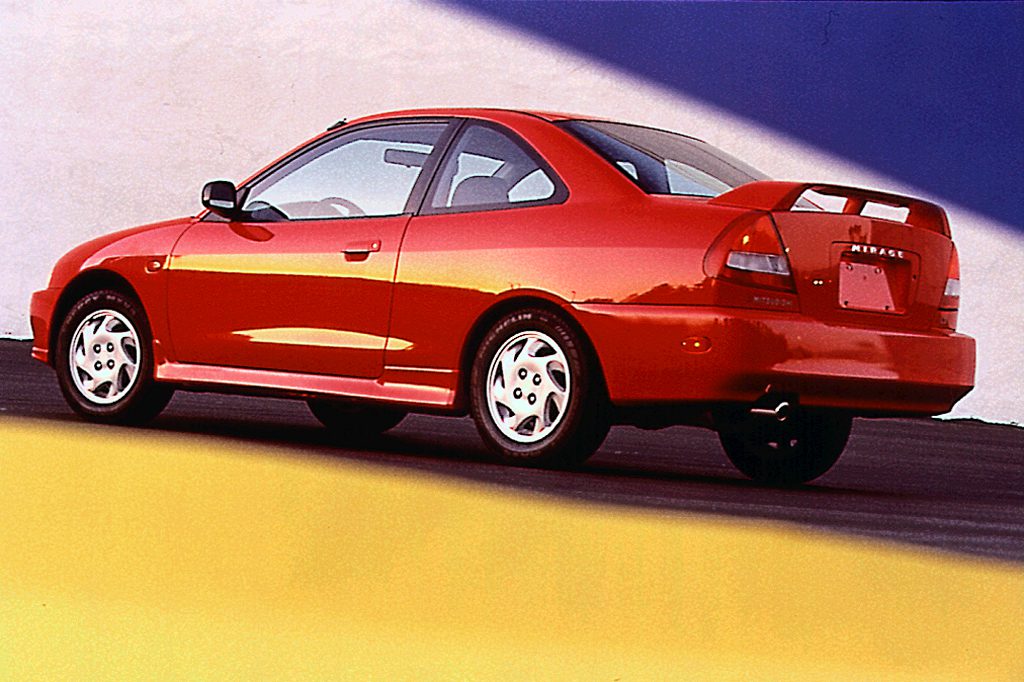 1997 Mitsubishi Mirage LS 2-door coupe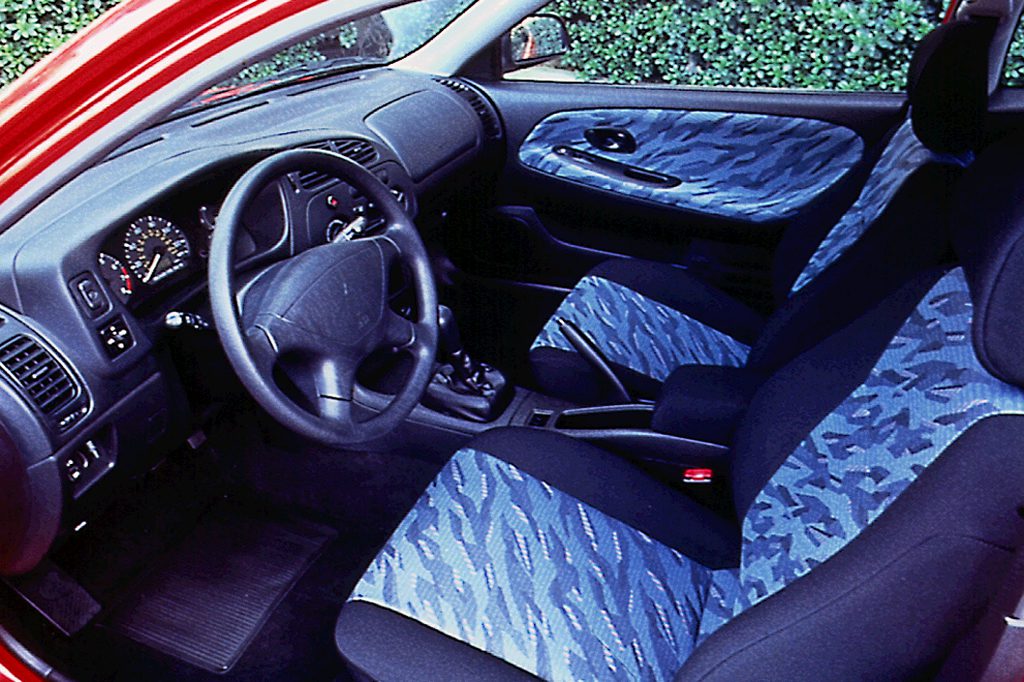 1997 Mitsubishi Mirage interior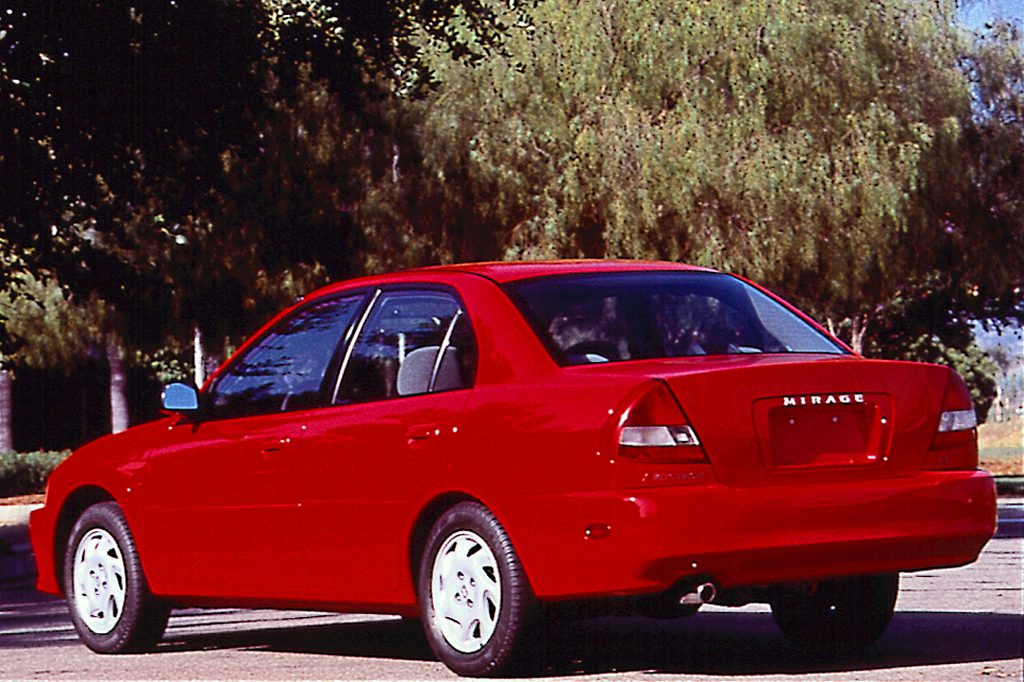 1997 Mitsubishi Mirage LS 4-door sedan
Pros:

Fuel economy
Price
Visibility

Cons:

Acceleration (DE)
Rear-seat room (coupes)
Mirage is definitely worth a test drive if you're shopping in the Civic/Corolla neighborhood and wouldn't mind saving a few dollars.
Overview
In addition to redesigning its front-drive subcompact for 1997, Mitsubishi revived the 4-door model. Unlike the prior generation, too, the Mirage now stood alone instead of having a near-clone available from Chrysler Corporation dealers. Both the notchback 2-door coupe and the revived 4-door sedan came in base DE ("Deluxe") and upscale LS trim. Sedans rode a wheelbase 3 inches longer than the coupes, creating more rear-seat space. DE models held a 1.5-liter 4-cylinder engine that produced 92 horsepower. A 1.8-liter four, rated at 113 horsepower, went under LS hoods. A 5-speed manual transmission was standard and a 4-speed automatic optional.
Yearly Updates
1998 Mirage
Except for the addition of a heavy-duty starter and battery, little was new for 1998.
1999 Mirage
Minor revisions to the rear end gave Mitsubishi's subcompact coupe and sedan a slightly different look for '99. White-faced gauges and a tachometer went into the LS coupe.
2000 Mirage
Antilock brakes no longer were available, but DE models added some standard equipment, including air conditioning, power windows, and power locks. A CD player was newly standard. DE models also switched to 14-inch wheels and gained a tilt steering column. LS sedans now included a power sunroof and alloy wheels, which had previously cost extra.
2001 Mirage
No significant changes were made for 2001.
2002 Mirage
There were no significant changes for 2002. Mirage continued to be sold to rental fleets with no changes in 2003. It was replaced in public sales with the new Lancer.