Compact car; Built in USA, Mexico
2-door coupe
4-door sedan
4-door wagon
transverse front-engine/front-wheel drive
Good condition price range: $1,500 – $3,500*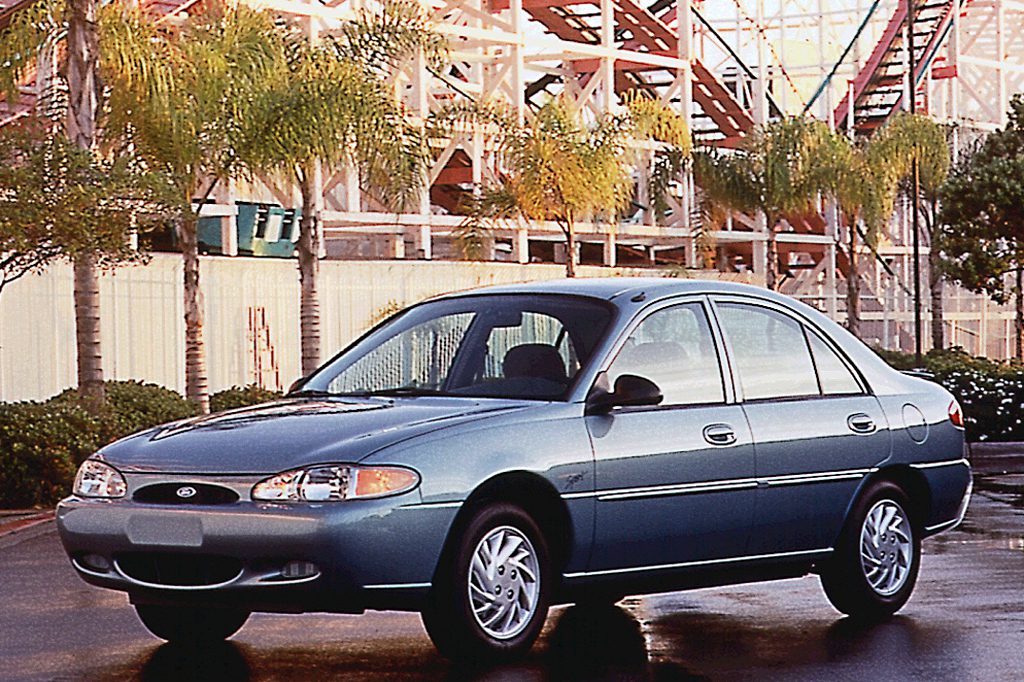 1998 Ford Escort LX 4-door sedan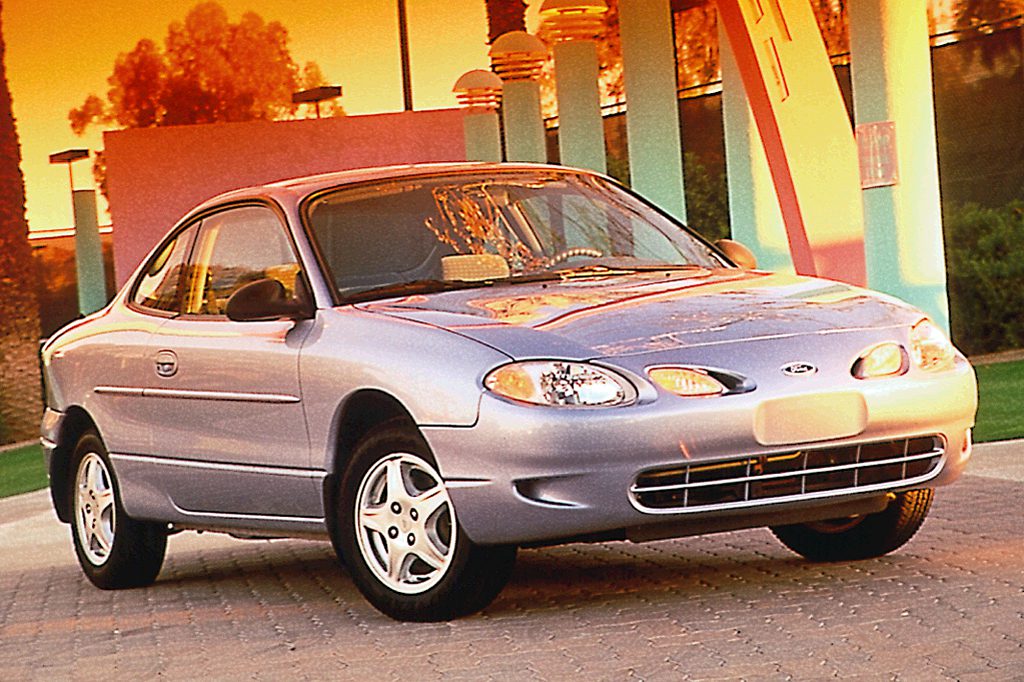 1998 Ford ZX2 2-door coupe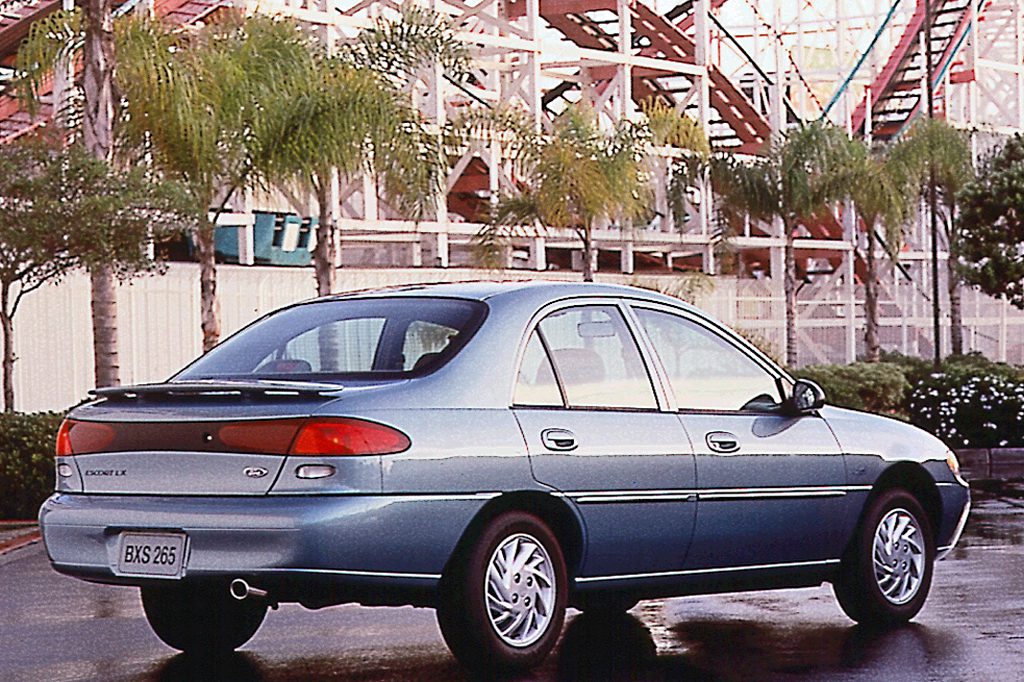 1998 Ford Escort LX 4-door sedan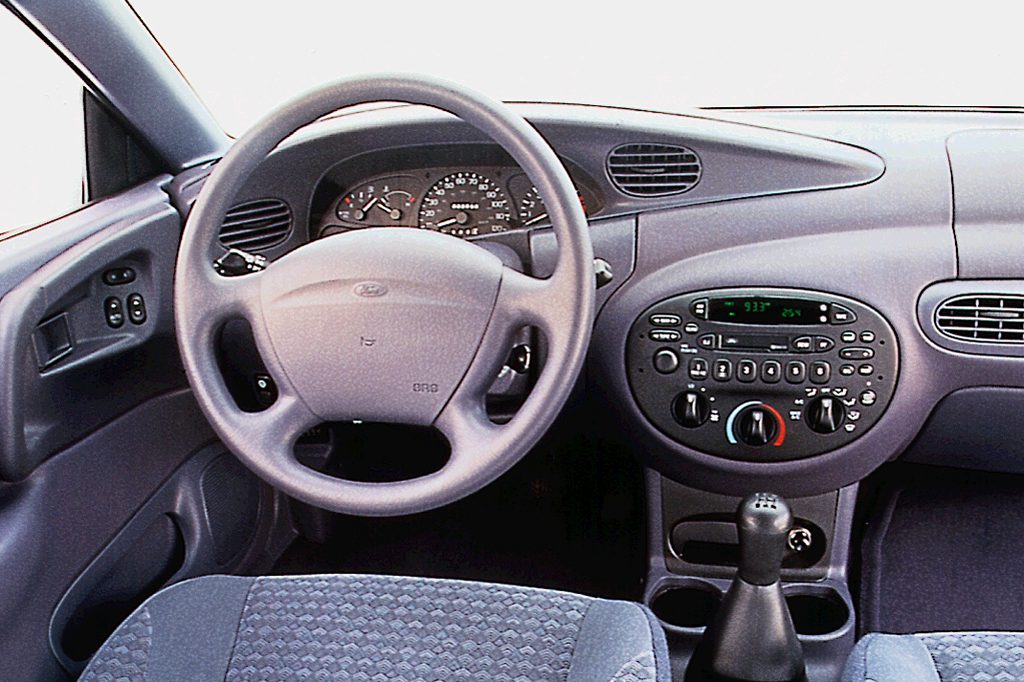 1998 Ford Escort/ZX2 interior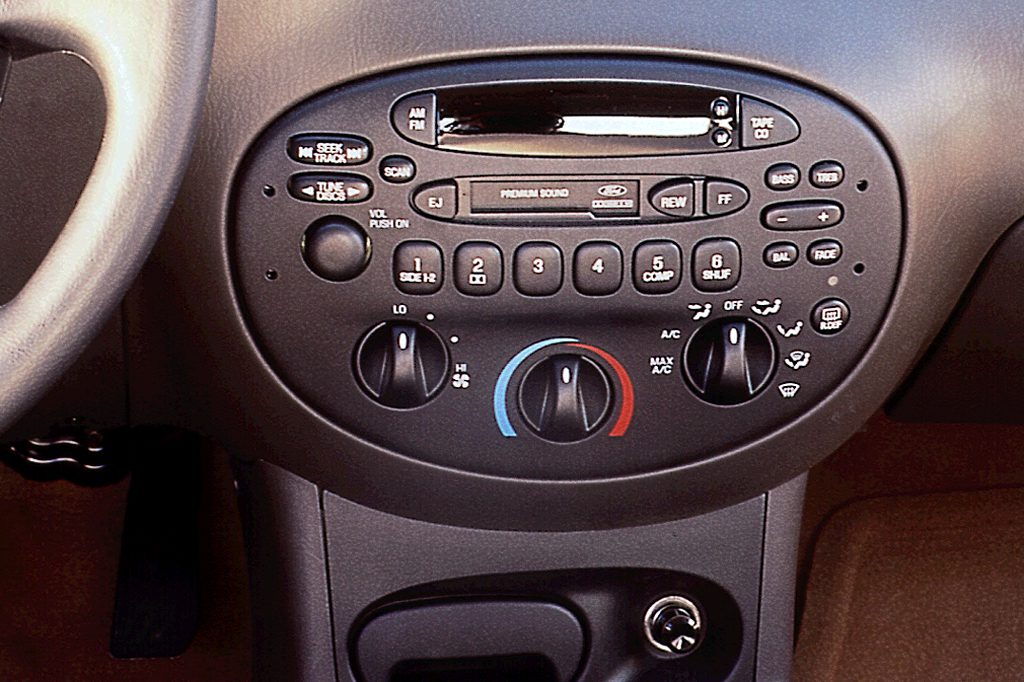 1997 Ford Escort interior
Pros:

Optional antilock brakes
Fuel economy
Price

Cons:

Rear-seat room
Road noise (ZX2)
Wind noise (ZX2)
Sensible design, competent road manners, and reasonable prices put both Escort and Tracer high on our list of desirable subcompacts, but we're less impressed by the noisier ZX2 coupe.
Overview
Redesigned subcompact Escorts went on sale in late May 1996, as early '97 models. The similar Mercury Tracer underwent nearly identical surgery. Buyers of the latest model got fresh styling, a new engine–and fewer body-style choices than before. Wheelbase was unchanged at 98.4 inches, but overall length increased nearly four inches. All body panels were new, as was the interior design.Two body styles went on sale initially: a 4-door sedan and a 4-door station wagon. Ford dropped the 2- and 4-door hatchback body styles of the previous generation. Only one engine was offered: a new 110-horsepower, 2.0-liter 4-cylinder. A 5-speed manual transmission was standard, with 4-speed automatic optional. Dual airbags were standard; antilock braking (with rear discs instead of drums) optional.
Yearly Updates
1998 Escort/ZX2
The previous base-model sedan now wore an SE label. Arriving in spring 1997, as an early '98 model, was a sporty Escort ZX2 coupe. The ZX2 was offered in two trim levels, dubbed "Cool" and "Hot." Though it shared the regular Escort's chassis, the ZX2 had unique exterior and interior styling, and sportier suspension settings.
1999 Escort/ZX2
Changes were modest this year, including a standard inside trunk release for Escort LX models and the ZX2 coupe. An antitheft system went into the Escort SE and Hot ZX2.
2000 Escort/ZX2
Introduction of a brand-new subcompact Focus for 2000 caused Ford to cut back on the old Escort. Wagons disappeared, leaving only a 4-door sedan and the ZX2 coupe, the latter consolidated into a single model with a firmer suspension and the 130-horsepower engine. Later in the model year, the ZX2 was to get a performance S/R option that included an upgraded suspension, bigger wheels/tires, and yellow paint.
2001 ZX2
Escort was dropped altogether and ZX2 dropped its sporty S/R option package. An emergency trunk release was added.
2002 ZX2
Base Standard models were joined for 2002 by Deluxe and Premium trim levels. Deluxe and Premium offered an optional sunroof. Available only on Premium was leather upholstery and a 6-disc, in-dash CD player.
2003 ZX2
Torque increased by 8 lb-ft to 135. Other changes include new front bumpers with integrated fog-lamp cutouts, new radios, and revised wheels and exterior colors. ZX2 did not return for 2004.