Midsize car; Built in Canada
transverse front-engine/front-wheel drive
Good condition price range: $2,100 – $5,400*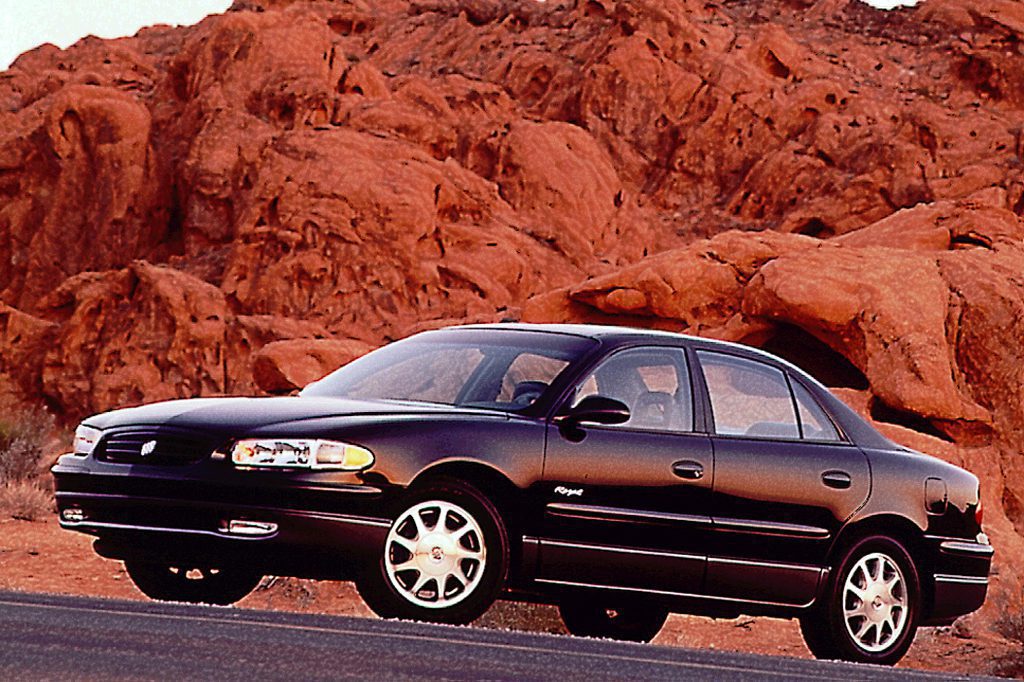 1998 Buick Regal GS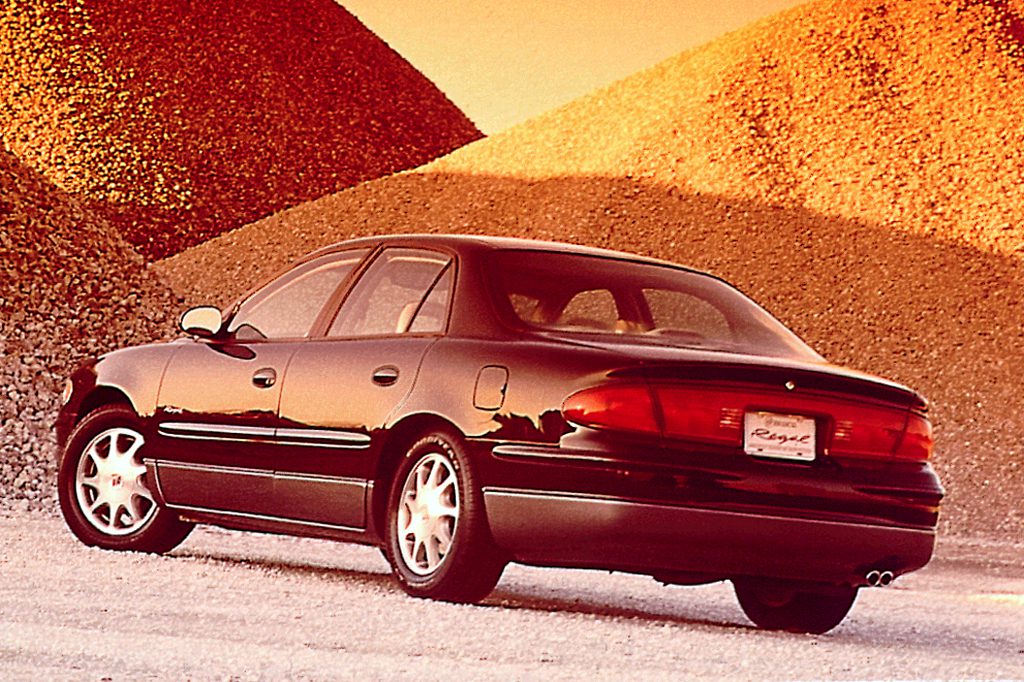 1998 Buick Regal GS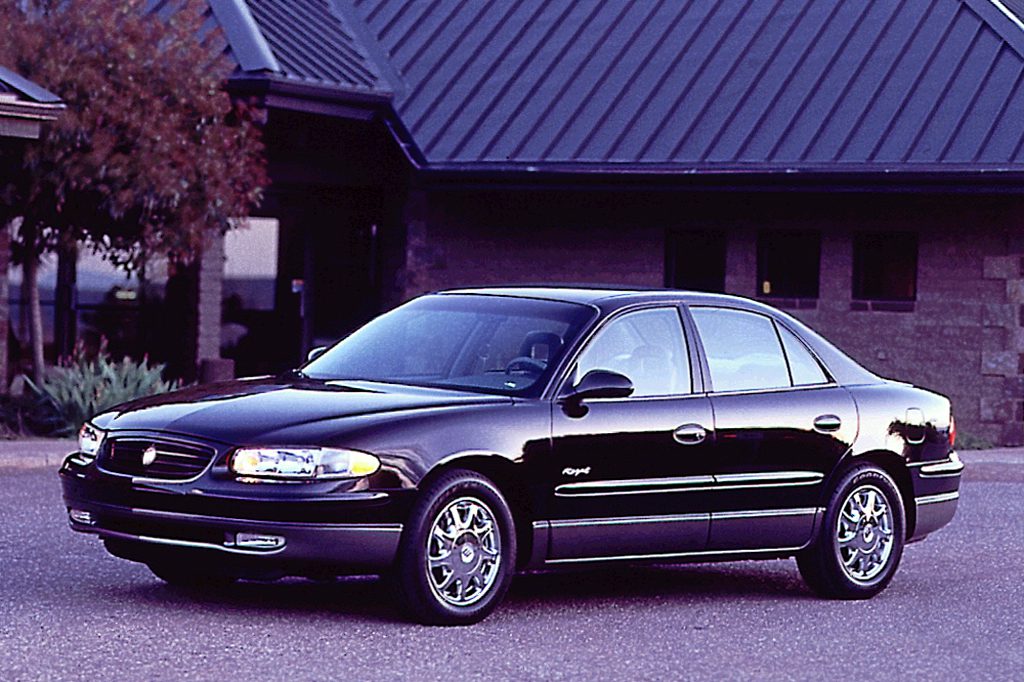 1999 Buick Regal GS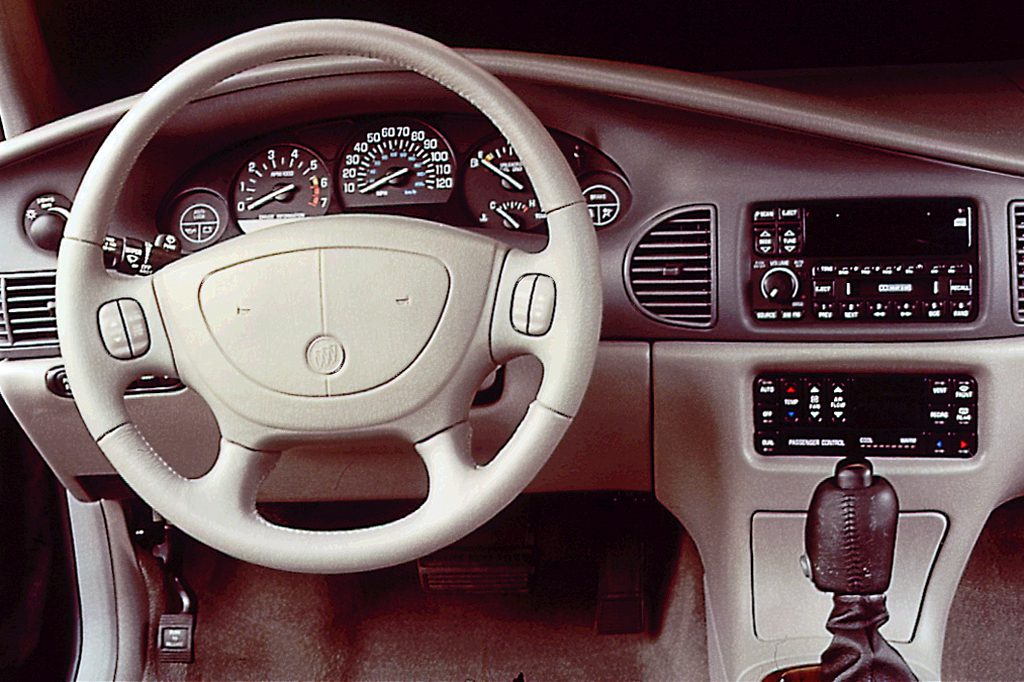 1998 Buick Regal interior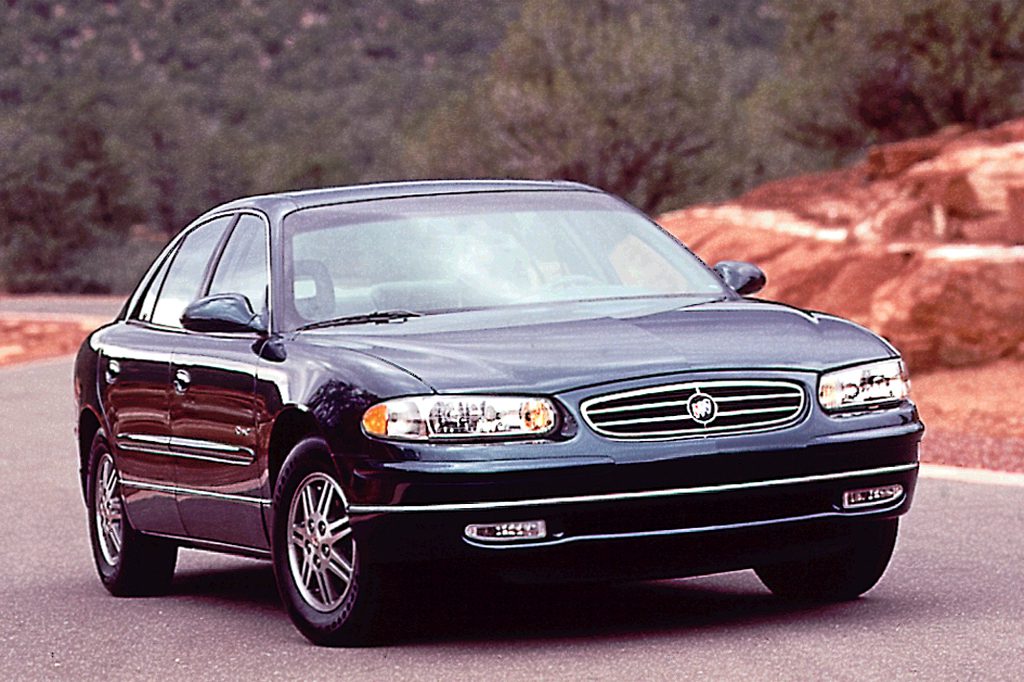 1999 Buick Regal LS
Pros:

Acceleration
Automatic-transmission performance
Passenger and cargo room
Ride

Cons:

Fuel economy (supercharged engine)
Regal fails to match the overall refinement or proven reliability record of a Honda Accord or Toyota Camry, and prices are likely to be far higher than for a comparable Ford Taurus or Mercury Sable. Still, Regal's solidity, performance, and ample quantity of equipment make it worth a close look in the midsize family sedan league.
Overview
Buick launched a redesigned version of its midlevel sedan during the 1997 model year, to replace the slightly smaller Regals that had debuted back in '88. Though sharing its underskin structure and basic interior with the Century, Regal was marketed as a sportier sedan, with more-powerful engines. Structurally, the Regal also is related to the Oldsmobile Intrigue and Pontiac Grand Prix. Both the base LS and more-costly GS got a 3.8-liter V6 engine and automatic transmission. Under GS hoods, however, the V6 was supercharged, producing 240 horsepower, in contrast to the usual 195. The Regal GS also got a firmer suspension, a body-colored grille, and leather upholstery. Both models were equipped with front bucket seats and a console-mounted floor shifter. Standard fittings included separate climate controls for the driver and front passenger, magnetic variable-assist power steering, and antilock 4-wheel disc brakes.
Yearly Updates
1998 Regal
Apart from reduced-power airbags, like those on other Buick models, changes were few for 1998.
1999 Regal
Suspension modifications promised to improve ride and handling on the base LS model this year. A standard tire-inflation monitor also was installed. The normally aspirated V6 engine in the Regal LS gained 5 horsepower.
2000 Regal
A split folding rear seatback became standard. A side airbag for the driver (but not the front passenger) became standard on the Regal GS and was included with optional leather upholstery on the LS. The GS gained a body-color grille and new-look alloy wheels.
2001 Regal
General Motors' OnStar assistance system became standard instead of optional on GS, and new Joseph Abboud fashion designer packages added special paint, trim, and Gran Touring suspension.
2002 Regal
Steering-wheel radio controls were newly standard on GS models this year.
2003 Regal
Regals gain new door-pillar and roof-rail trim backed with energy-absorbing foam for head-impact protection. Antilock brakes and side airbags were made optional on some models.
2004 Regal
OnStar assistance is now standard on the '04 Regal GS.