Large car; Built in Canada
longitudinal front-engine/front-wheel drive
Good condition price range: $1,700 – $3,800*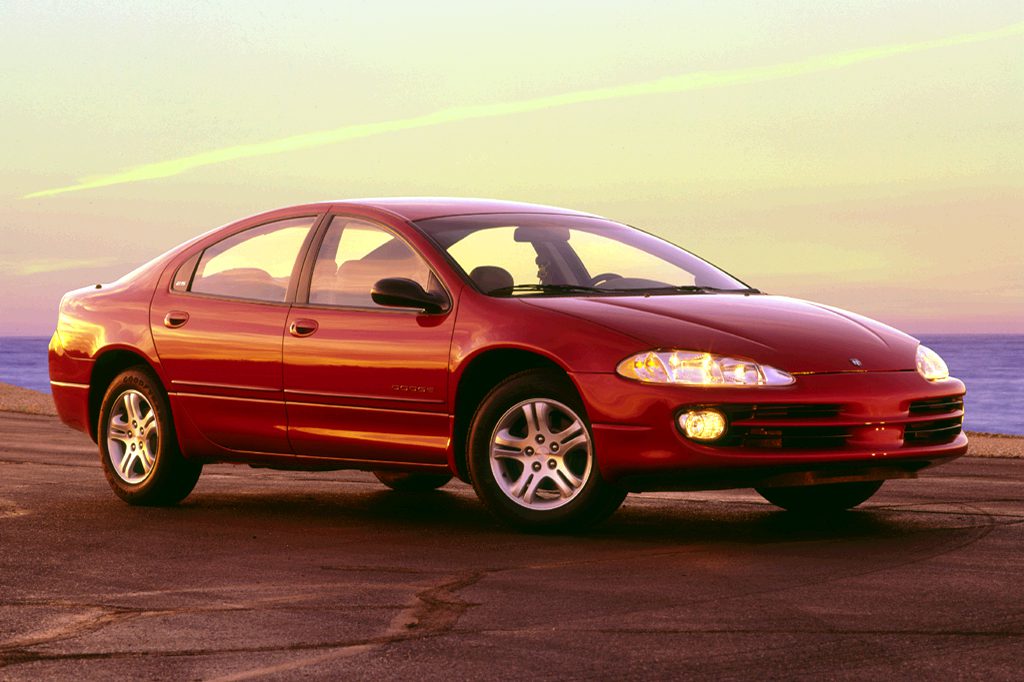 1998 Dodge Intrepid ES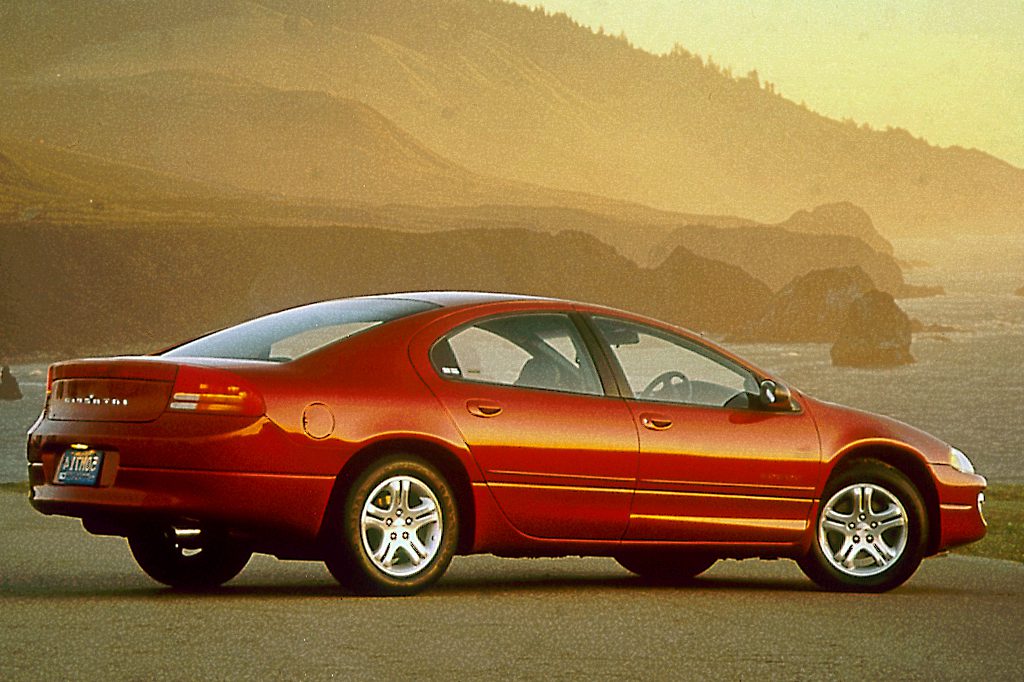 1998 Dodge Intrepid ES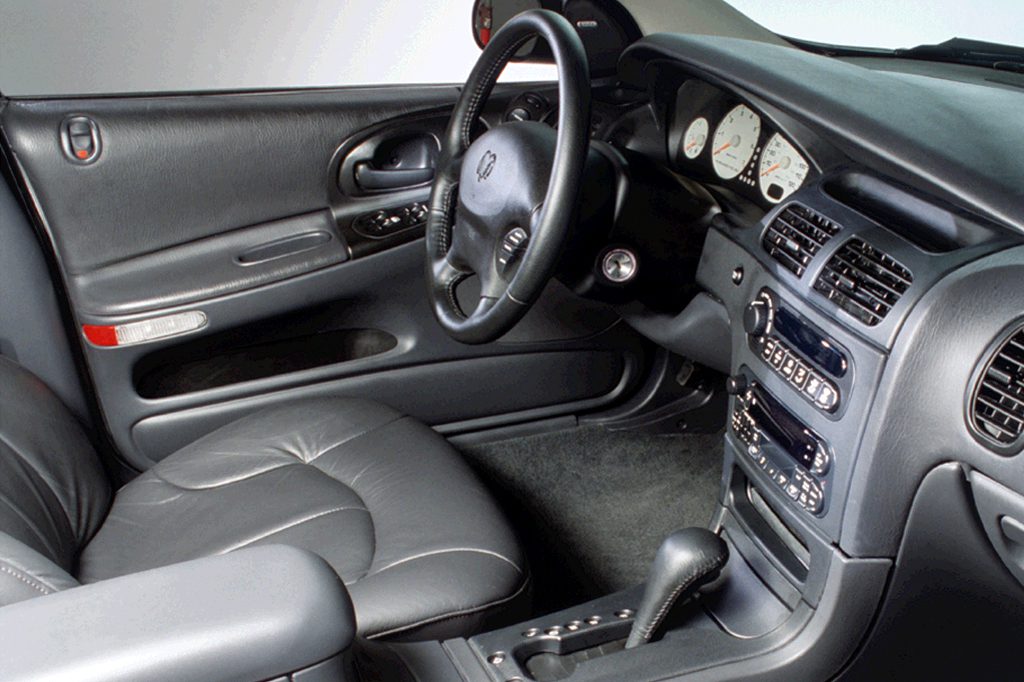 1998 Dodge Intrepid ES interior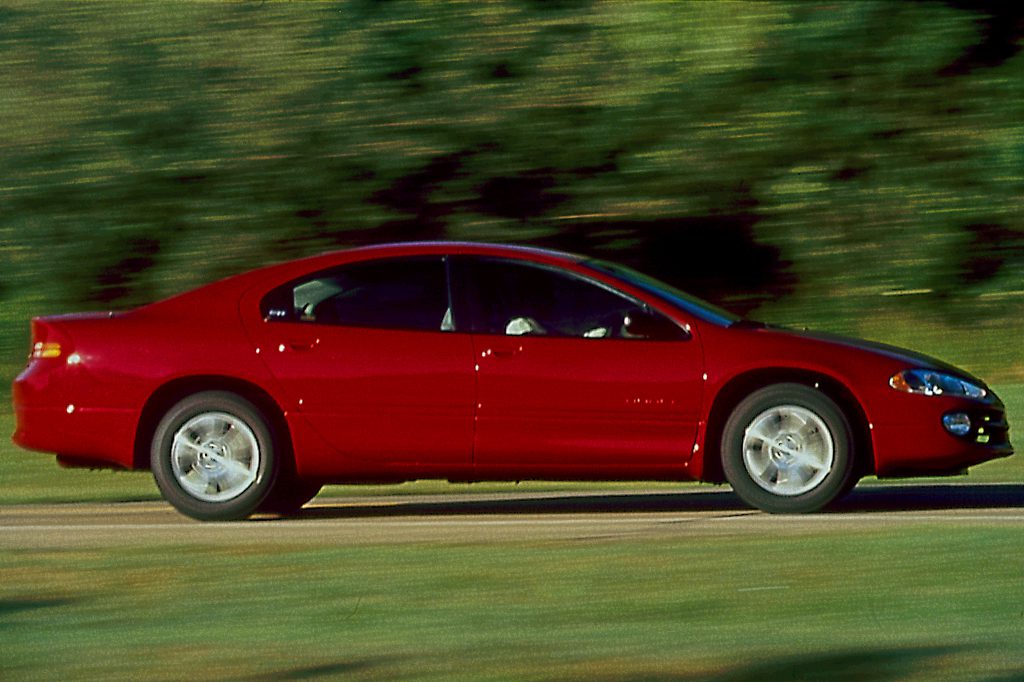 1998 Dodge Intrepid ES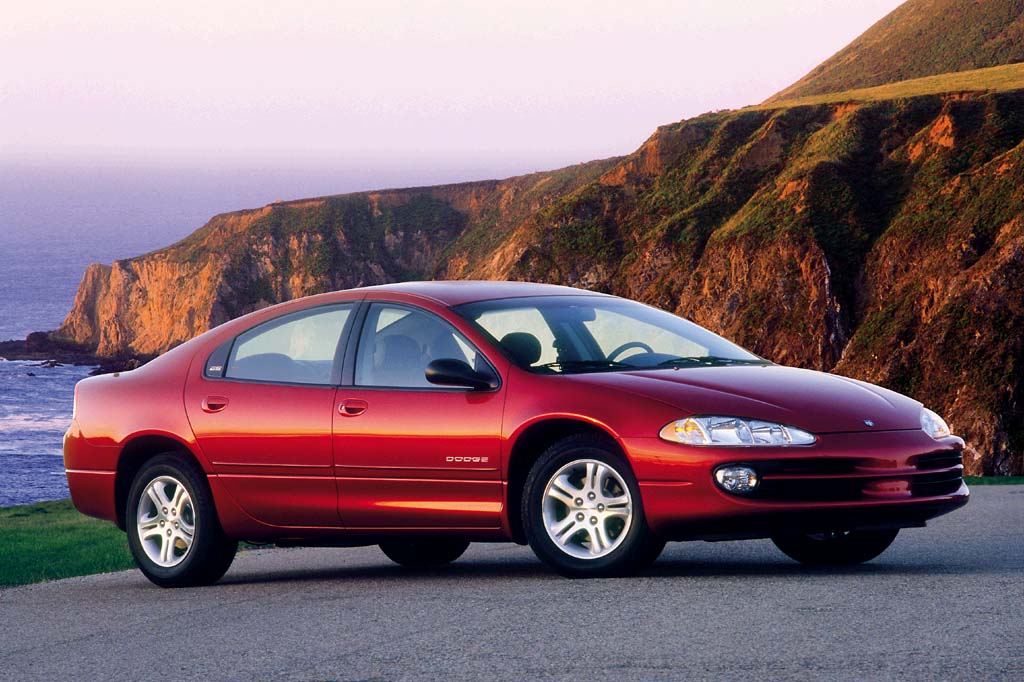 2000 Dodge Intrepid ES
Pros:

Cargo room
Passenger room
Ride
Steering/handling

Cons:

Trunk liftover
Rear visibility
When first seen as 1998 models, both the Intrepid and the Chrysler Concorde made other full-size automobiles look–and feel–dated. Roomy, athletic, and eye-catching, handling much like European sport sedans, Intrepids also offer plenty of interior space. Long-term mechanical reliability is still a question mark, but these stylish sedans can be good value, whether new or used. Best to stick with 3.2- or 3.5-liter V6 as the 2.7 is know to be troublesome.
Overview
Sharing mechanical and interior design with Chrysler's Concorde, the restyled Intrepid shared no body panels with its more costly cousin. Like the Concorde, Dodge's front-drive full-size model was dramatically redesigned for 1998, with an especially striking front end and a substantially revised chassis. No Eagle counterpart appeared, because Chrysler discontinued that make after the 1998 model year. Base engine was a 2.7-liter V6, making 200 horsepower. A stronger and larger 3.2-liter V6, producing 225 horsepower, went into the sportier ES edition. That model also gained Chrysler's Autostick transmission, which could be shifted manually. Base Intrepids used an ordinary 4-speed automatic transmission. Both engines had aluminum blocks and cylinder heads. Front bucket seats and a floor-mounted gearshift lever were standard. A front bench seat and column shift could be installed instead in the base model, increasing seating capacity to six. Antilock braking was standard on the ES, optional on base models. All Intrepids had dual front airbags. Rivals included the Buick LeSabre, Oldsmobile Eighty Eight and LSS, Pontiac Bonneville, and Toyota Avalon.
Yearly Updates
1999 Intrepid
Changes were minor in the restyled Intrepid's second season. Remote keyless entry now was available on base models. Seat materials were new this year. Chrysler's Sentry Key, which disabled the ignition unless the proper key was used, was added to the optional theft-deterrent system.
2000 Intrepid
A performance-driven R/T model with a 3.5-liter engine joined the lineup during 2000, featuring unique trim, standard antilock brakes, and 17-inch wheels. Changes to the regular models were few. The base model switched from 15-inch to 16-inch tires and added a power sunroof to its options list. Antilock brakes no longer were standard on the ES edition, but an option, as on the base Intrepid. Both models now had the 2.7-liter V6 as base engine, with the 3.2-liter V6 an option for the ES only.
2001 Intrepid
New for 2001 were optional front side airbags, 3-point safety belts for the rear-middle seat position, and, optional on SE and R/T models, split/fold rear seat (formerly only standard on ES).
2002 Intrepid
17-inch wheels became available in chrome mid-2002. There were no other significant changes for this model year.
2003 Intrepid
Building on ES models, a new SXT version inherited from the discontinued R/T a high-output 3.5 V6, now at 250 hp.
2004 Intrepid
Intrepid saw no major changes in 2004.