Premium midsize car; Built in Japan
longitudinal front-engine/rear-wheel drive
Good condition price range: $4,600 – $13,800*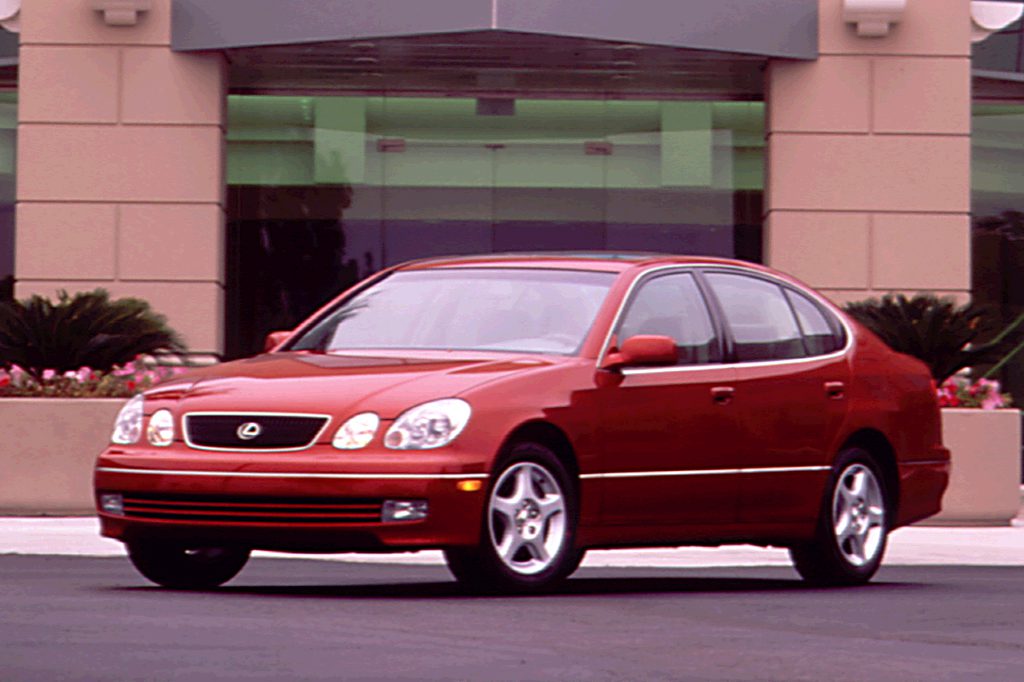 1998 Lexus GS 400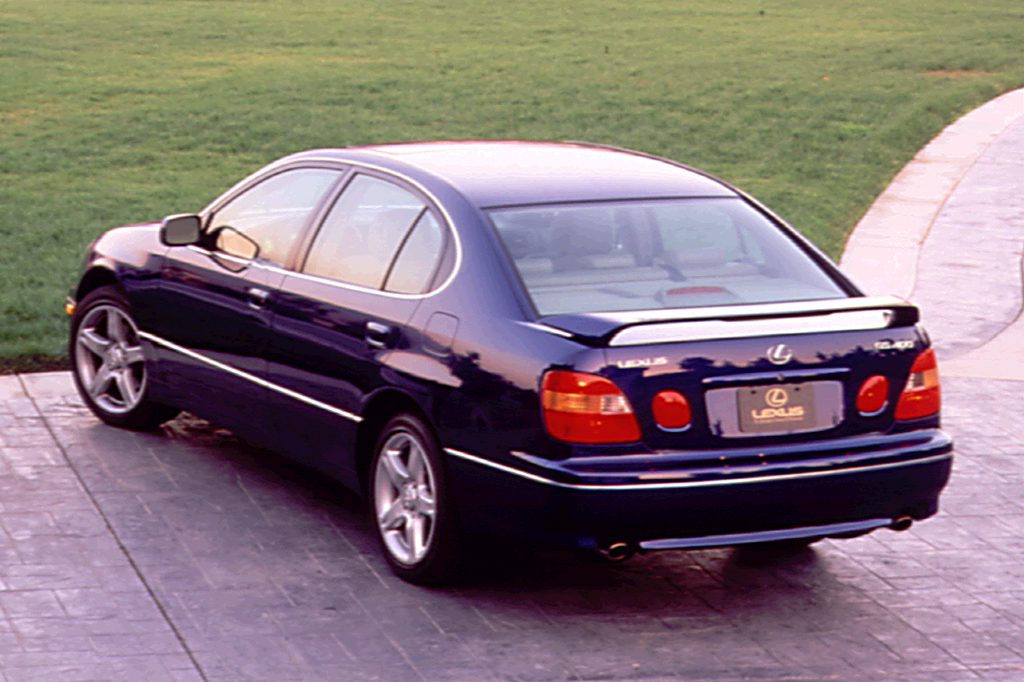 1998 Lexus GS 400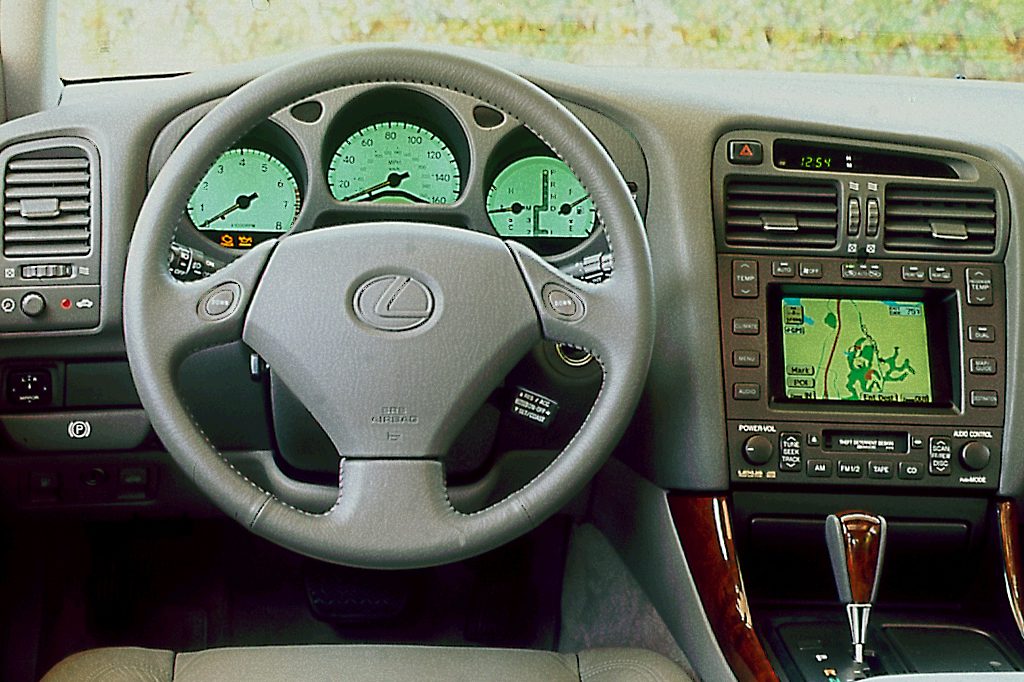 1999 Lexus GS 400 interior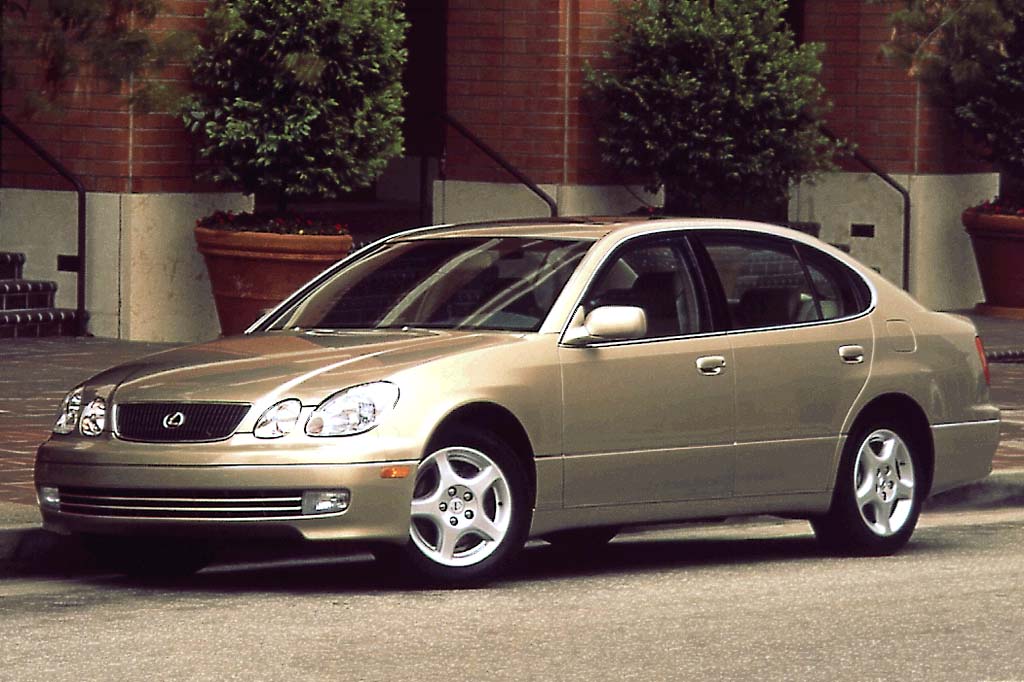 2000 Lexus GS 300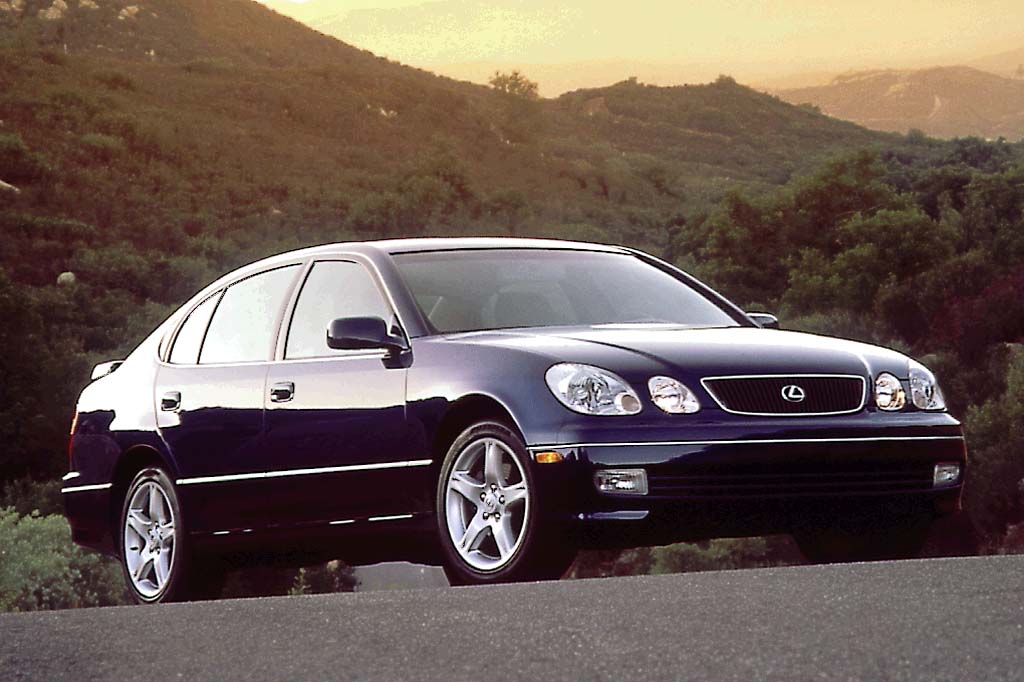 2000 Lexus GS 400
Pros:

Acceleration
Build quality
Side airbags
Exterior finish
Interior materials
Quietness
Steering/handling

Cons:

Fuel economy
Navigation-system controls
All told, GS is the only true Japanese alternative to taut-handling German sport sedans, without losing the posh, smooth ride of a Lexus. Prices are a drawback, but the GS is still worth a look if you're shopping in the Lexus level. We prefer the BMW 540i and Mercedes-Benz E430 over the GS 400, which makes the GS 300 our pick as the better value of the duo.
Overview
From 1993-97, the Lexus GS 300 failed to attract legions of buyers. Redesigned for 1998, the midrange rear-drive sedans from Toyota's luxury division came in two flavors: GS 300 with a 6-cylinder engine, and a new GS 400 with a V8 borrowed from the bigger LS 400. Both engines grew more potent for 1998, thanks to Variable Valve Timing/Intelligence (VVT-I). Each model used a 5-speed automatic transmission, but the GS 400 added "E-shift," a quartet of steering-wheel buttons that allowed sequential manual gear selection. Upshifts were made using either of two buttons on the steering wheel's face, while downshifts were accomplished by comparable buttons on the backside.Though the GS wheelbase shrunk half an inch, the new sedans measured 6 inches shorter overall. Even so, Lexus claimed increased passenger and cargo room.Seat-mounted front side airbags were standard. So was a Vehicle Stability Control anti-skid system, integrated with the standard antilock braking and traction control. Like the flagship LS 400, both GS models offered an optional in-dash navigation system with touch-screen display. Rivals included the Acura RL, BMW 5-Series, and Mercedes-Benz E-Class.
Yearly Updates
1999 GS 300/400
Addition of standard Daytime Running Lights was the sole change for 1999.
2000 GS 300/400
A standard Brake Assist feature went into both models for 2000, as part of the Vehicle Stability Control system. It automatically provided full hydraulic power in response to quick, strong brake-pedal movement. Child-seat anchors were added to the rear parcel shelf.
2001 GS 300/430
Subtle styling revisions and a larger V8 engine mark a mild freshening of Lexus midline model. The GS 400 becomes the 430 as a 4.3-liter V8 replaced the 4.0-liter unit. All models get side curtain airbags, wood interior trim, and an electronic compass. New audio and navigation systems and high-intensity-discharge headlamps are optional.
2002 GS 300/430
For 2002, the navigation system got revisions including multiroute calculation, simplified graphics, and route preview, along with a faster computer and the ability to play DVD movies on its dashboard screen.
2003 GS 300/430
Lexus' midrange sedan gets only minor trim and equipment changes.
2004 GS 300/430
The GS 300/430 received no major changes in 2004.
2005 GS 300/430
Lexus' midrange sedans are little-changed for 2005. New-design '06 models are expected by summer '05.