Premium large SUV; Built in Japan
longitudinal front-engine/4-wheel drive
Good condition price range: $11,500 – $35,500*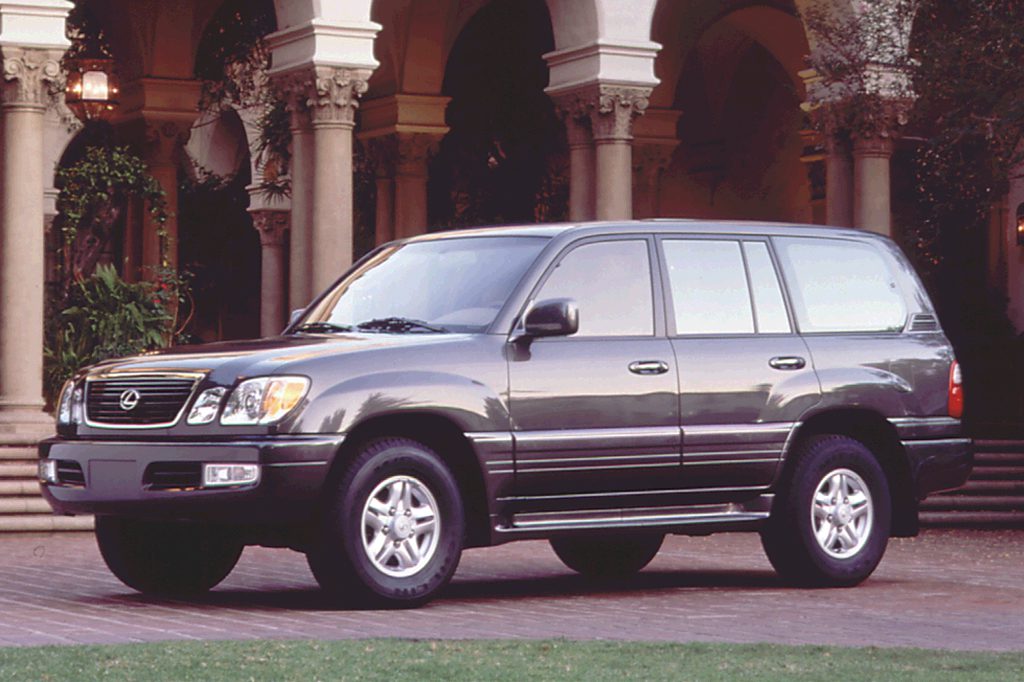 1998 Lexus LX 470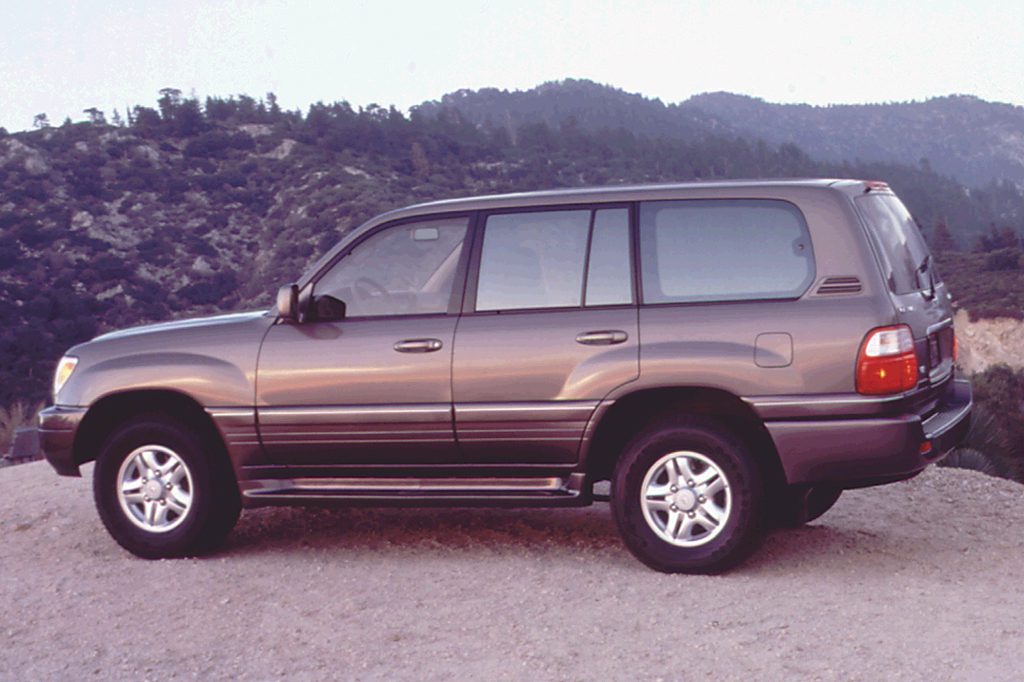 1998 Lexus LX 470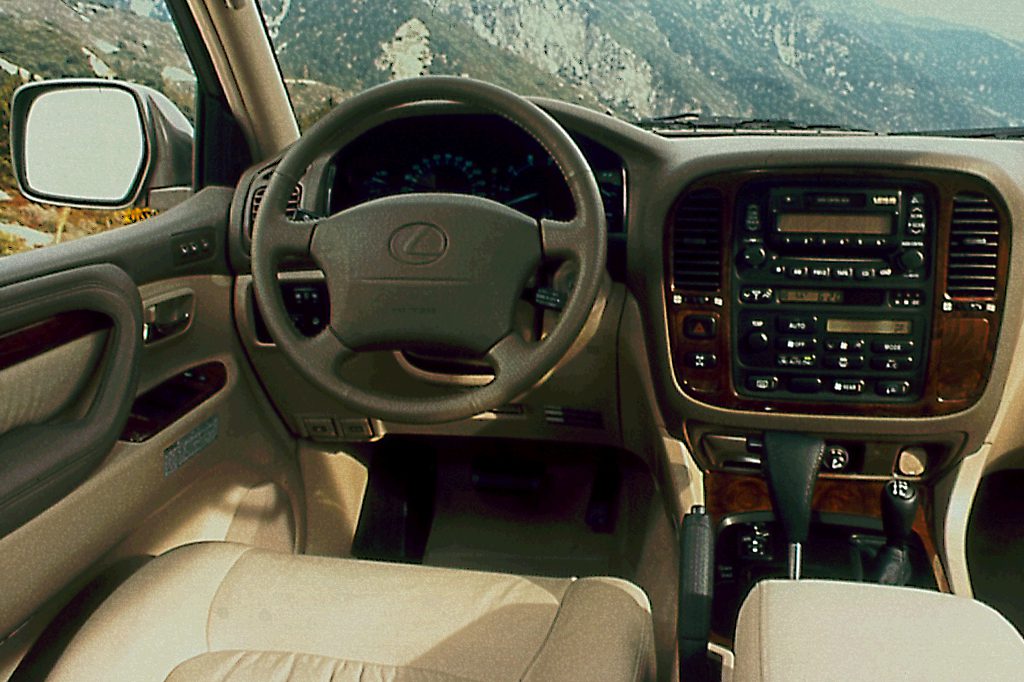 1998 Lexus LX 470 interior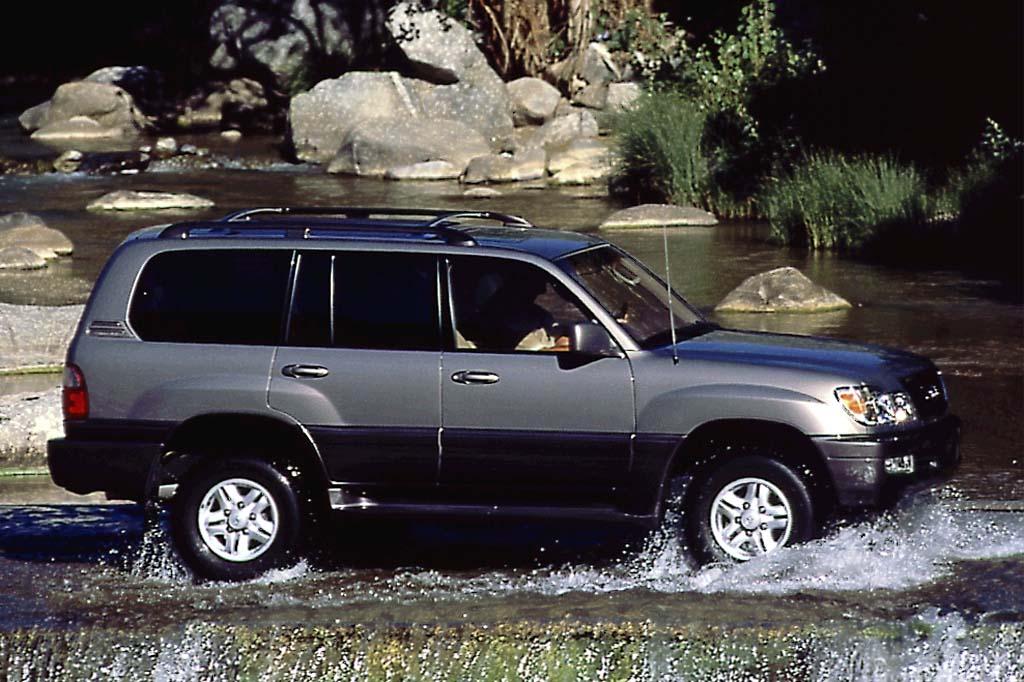 1998 Lexus LX 470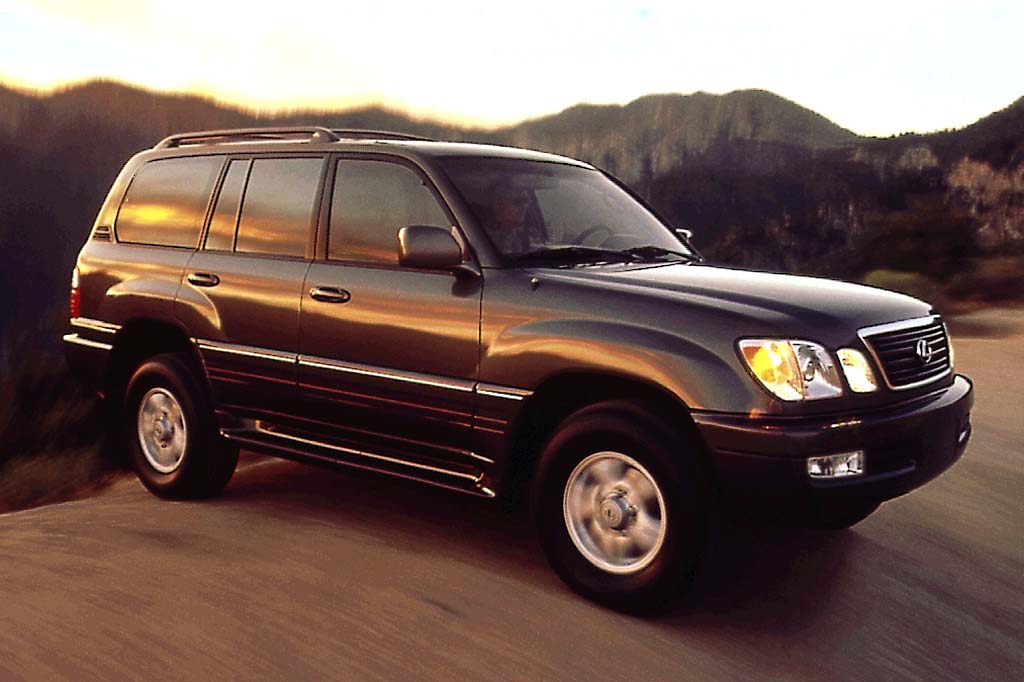 1998 Lexus LX 470
Pros:

Acceleration
Build quality
Cargo room
Exterior finish
Interior materials
Passenger room
Ride

Cons:

Fuel economy
Rear-seat entry/exit
Some less-costly SUVs offer more space, but the LX 470 is highly capable off-road and as comfortable as any competitor on-road. If this Lexus falls within the capacity of your pocketbook, why not take a spin?
Overview
The full-size sport-utility vehicle from Toyota's luxury division got a name change for 1998, along with its new engine. Switching from 6-cylinder power to a new 4.7-liter V8, also destined for Toyota's T100 pickup, the SUV was transformed from the LX 450 to the new LX 470. As before, it served as an upscale edition of Toyota's Land Cruiser. Styling was new, and the V8 engine was a "first." Each LX 470 had an independent front suspension and permanently engaged 4-wheel drive. No factory options were offered, apart from a power moonroof. Unlike Toyota's Land Cruiser, the LX 470 was equipped with Adaptive Variable Suspension. That system included computer-controlled shock absorbers that selected from 16 damping levels to match the road surface. A switch permitted manual selection of firm, normal, or soft mode. Automatic Height Control also was exclusive to the Lexus edition, allowing the driver to set ride clearance to high, normal, or low level. That system switched to normal if vehicle speed exceeded 20 mph in high mode. Standard equipment included exterior running boards, leather-and-wood interior trim, rear air conditioning, and an in-dash CD changer. Rivals included the Acura SLX, GMC Yukon/Denali, Land Rover Range Rover, and Lincoln Navigator.
Yearly Updates
1999 LX 470
Only one change was noted for 1999: addition of a premium Nakamichi audio system to the factory's options list.
2000 LX 470
A Vehicle Stability Control antiskid system became standard this year, incorporating Lexus's new Brake Assist feature. That system automatically supplied full hydraulic pressure in response to quick, strong brake-pedal movement. Exterior running boards now were illuminated. Formerly optional, a power sunroof joined the standard-equipment list, while a leather-and-wood steering wheel became optional.
2001 LX 470
New for 2001 was a 9-speaker Mark Levinson sound system, and the LX's first optional navigation system. Newly standard were a leather/wood steering wheel (optional before), second-row child-seat anchorages, dual rear cupholders, and revised keys and locks.
2002 LX 470
A navigation system was standard instead of optional on Lexus's full-size SUV for '02. The navigation system got revisions including multiroute calculation, simplified graphics, and route preview, along with a faster computer and the ability to play DVD movies on its dashboard screen.
2003 LX 470
Standard side airbags, a new 5-speed transmission, and a newly available night-vision system highlight 2003 for Lexus's senior SUV. The V8 engine also got an additional 5 horsepower.
2004 LX 470
A new rearview camera is the only major addition to the LX 470 in 2004.
2005 LX 470
LX 470 continues on unchanged in 2005.
2006 LX 470
No changes for the LX 470 in 2006.
2007 LX 470
LX 470 carries over unchanged in anticipation of a model-year 2008 redesign.