Midsize car; Built in South Korea
transverse front-engine/front-wheel drive
Good condition price range: $1,800 – $2,700*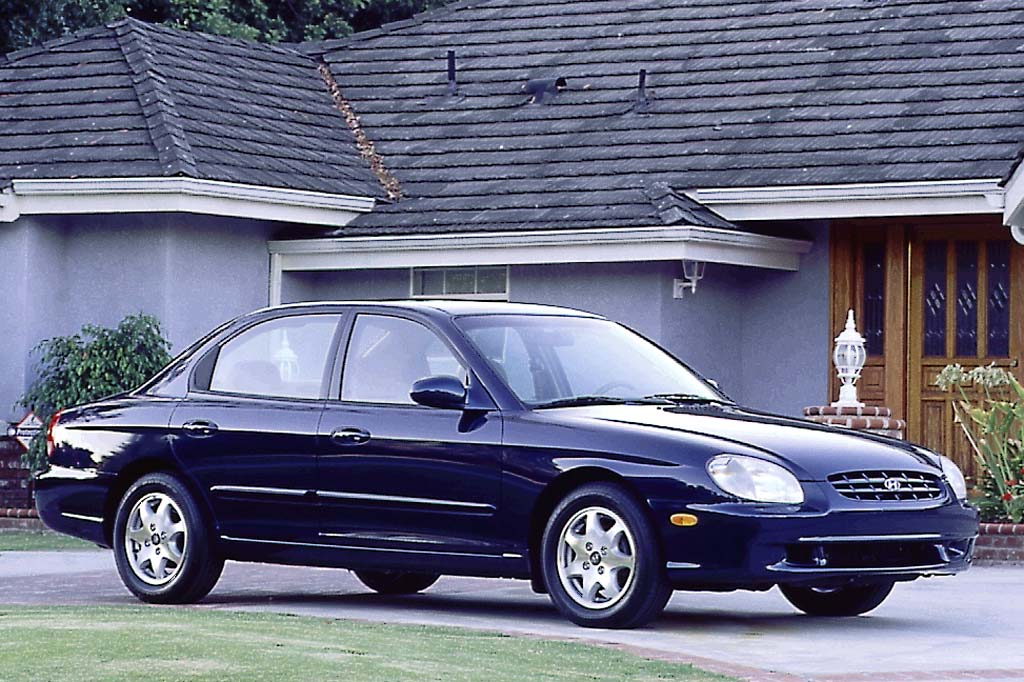 2000 Hyundai Sonata GLS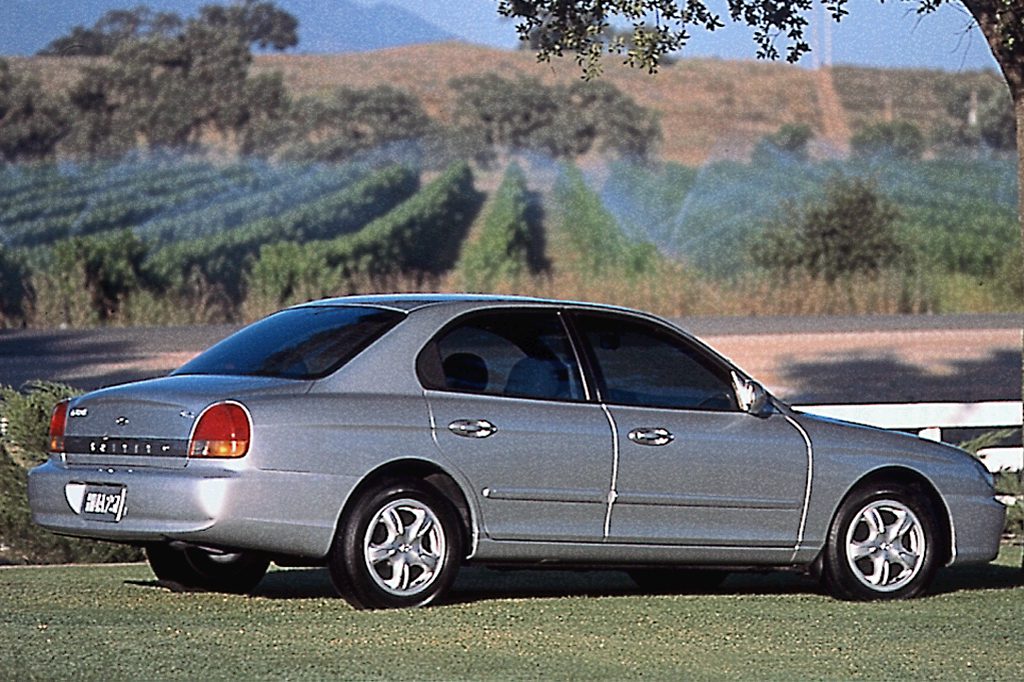 1999 Hyundai Sonata GLS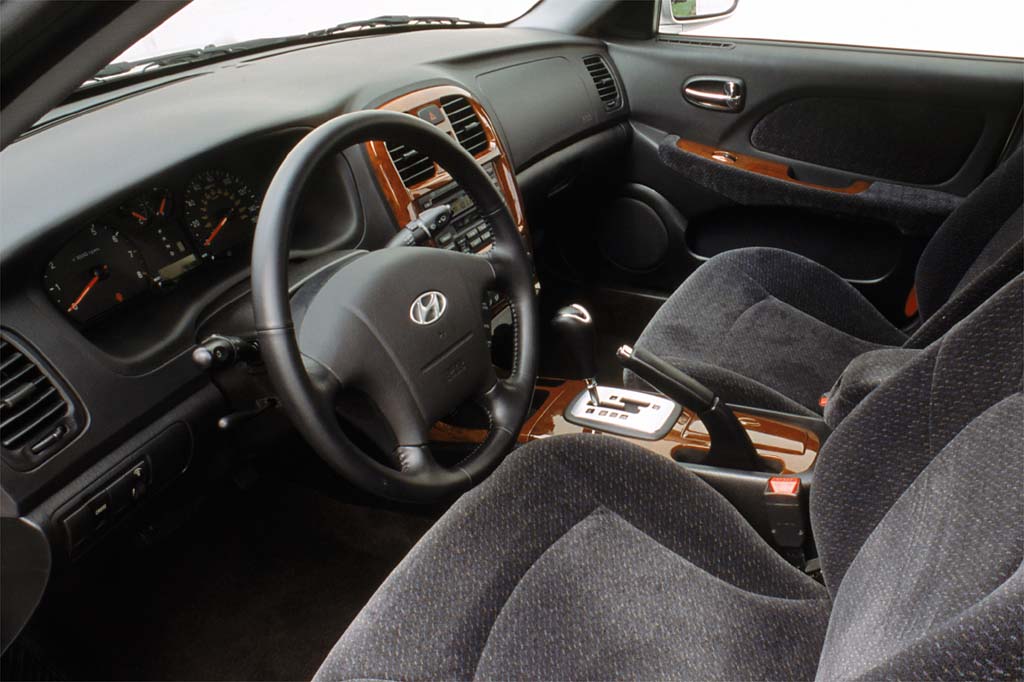 2001 Hyundai Sonata interior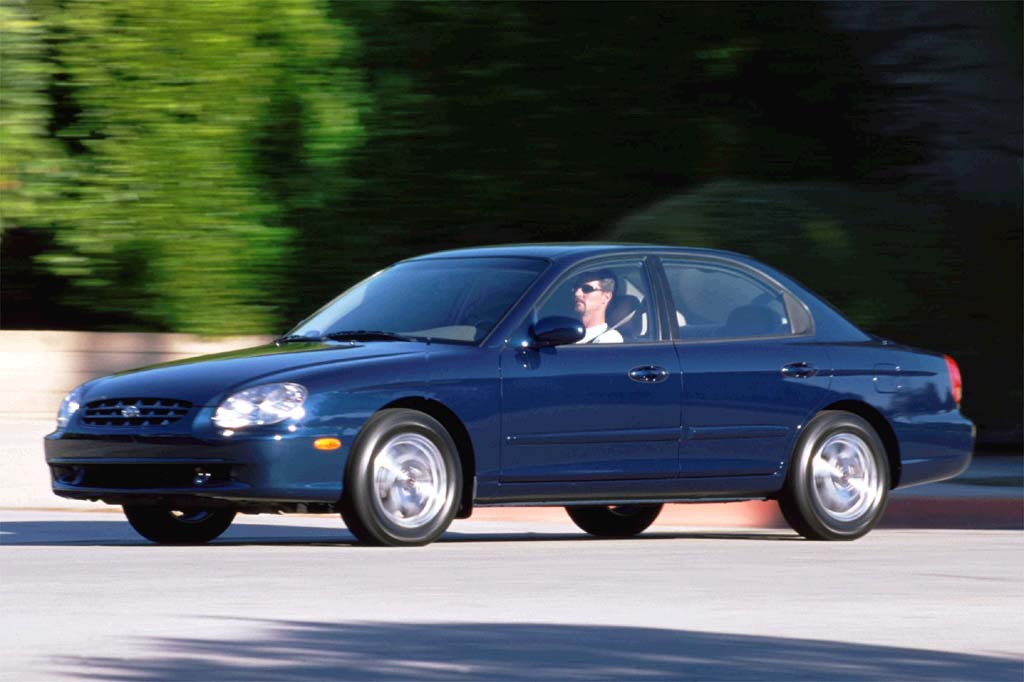 2001 Hyundai Sonata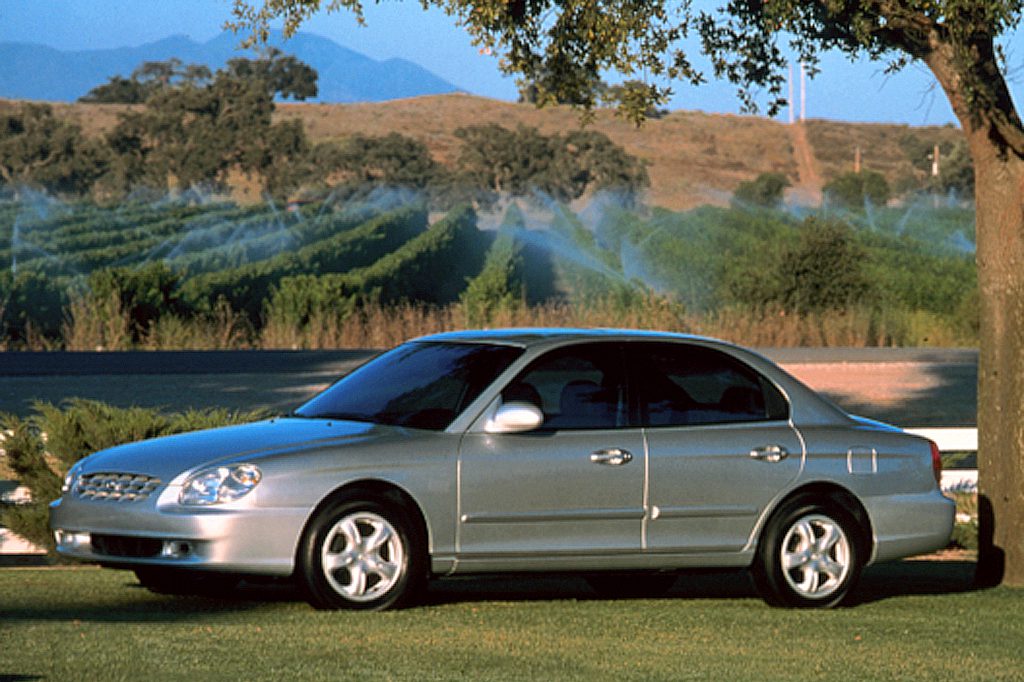 1999 Hyundai Sonata
Pros:
Cons:

Automatic-transmission performance
Rear-seat comfort
Though uninspiring, the Sonata is a well-equipped sedan, straddling the line between compact and midsize, which offers fair value. Despite several drawbacks, including tepid acceleration and unsporty handling, it's worth a try. Mediocre resale value translates into appealing prices on the secondhand market.
Overview
Hyundai redesigned its biggest sedan for the third time, for 1999. Dimensions changed little, but the midsize front-drive 4-door displayed new rounded styling and contained standard front side airbags. Most notable of the improvements, though, was the new warranty: 5-year/60,000-mile basic, plus 10-year/100,000-mile powertrain coverage. Base models again used a 4-cylinder engine, but increased from 2.0 to 2.4 liters and added 12 horsepower–originally 149, but later downgraded to 138. GLS sedans abandoned the previous single-cam V6 in favor of a new twincam 2.5-liter with 170 horsepower. Both engines came with either a 5-speed manual or 4-speed automatic transmission. All-disc brakes were standard on the GLS, which could be equipped with such options as antilock braking, traction control, leather upholstery, and a power driver's seat. A power sunroof was optional on both versions. Base sedans stuck with 14-inch tires, with 15-inch for the GLS, but the suspension was revised. At midseason, Hyundai added cruise control and remote entry to the base model.
Yearly Updates
2000 Sonata
For its second season in this form, the base-model Sonata added some standard equipment, including cruise control, a folding rear seatback, and 15-inch wheels.
2001 Sonata
Hyundai launched a new sedan named the XG300 for 2001, so the Sonata was no longer the South Korean company's top model. A new GLS Leather version joined the lineup–essentially a GLS equipped with a former option package, including leather upholstery, a power driver's seat, and premium CD/cassette stereo. Antilock all-disc braking, teamed with traction control, was optional only on the GLS Leather sedan. A sensor system deactivated both passenger airbags if a child or an empty seat was detected.