Premium midsize SUV; Built in Japan
longitudinal front-engine/4-wheel drive
Good condition price range: $3,800 – $6,200*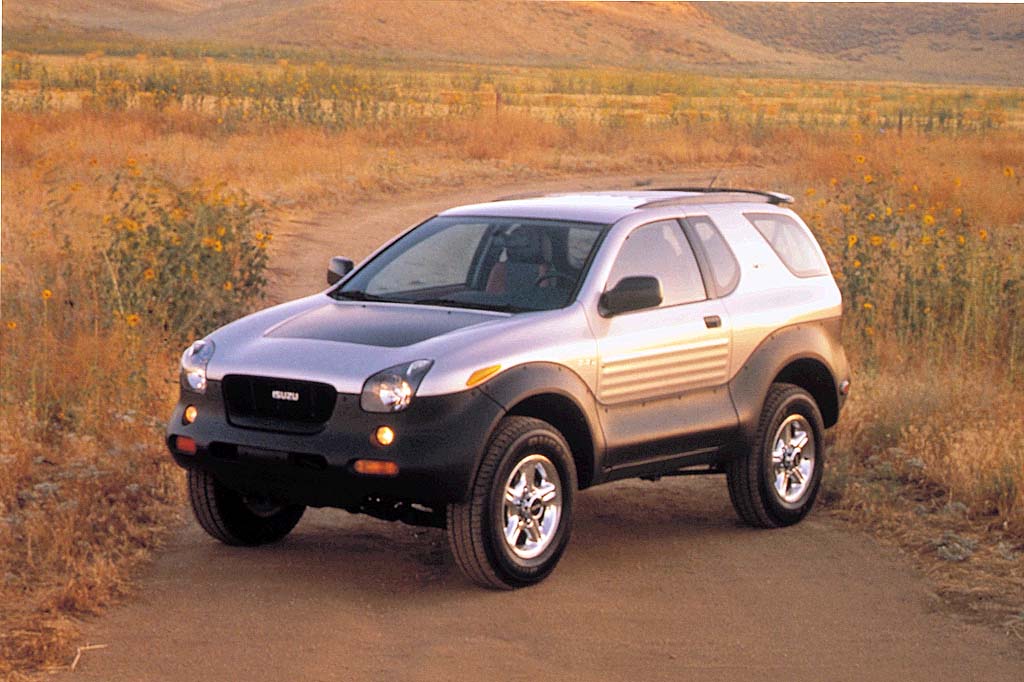 2000 Isuzu VehiCross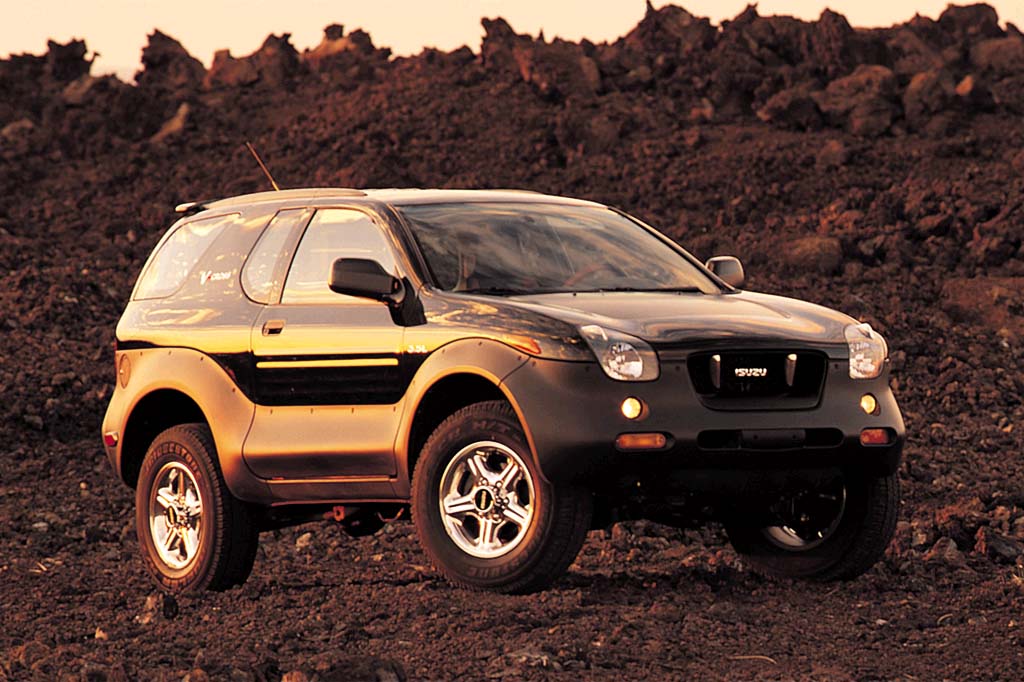 2000 Isuzu VehiCross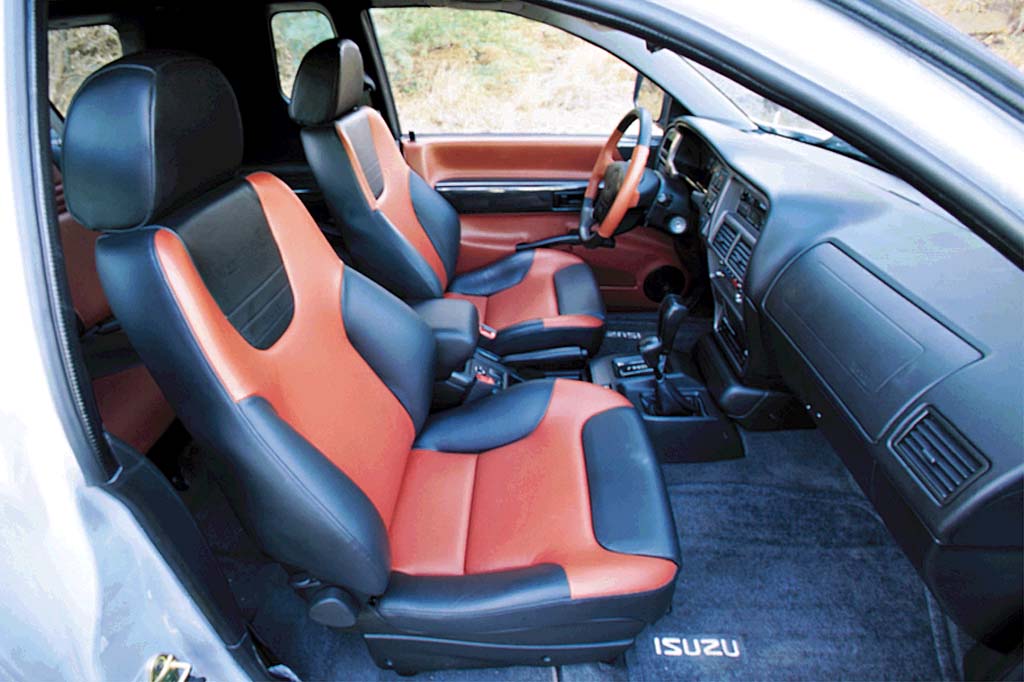 2000 Isuzu VehiCross interior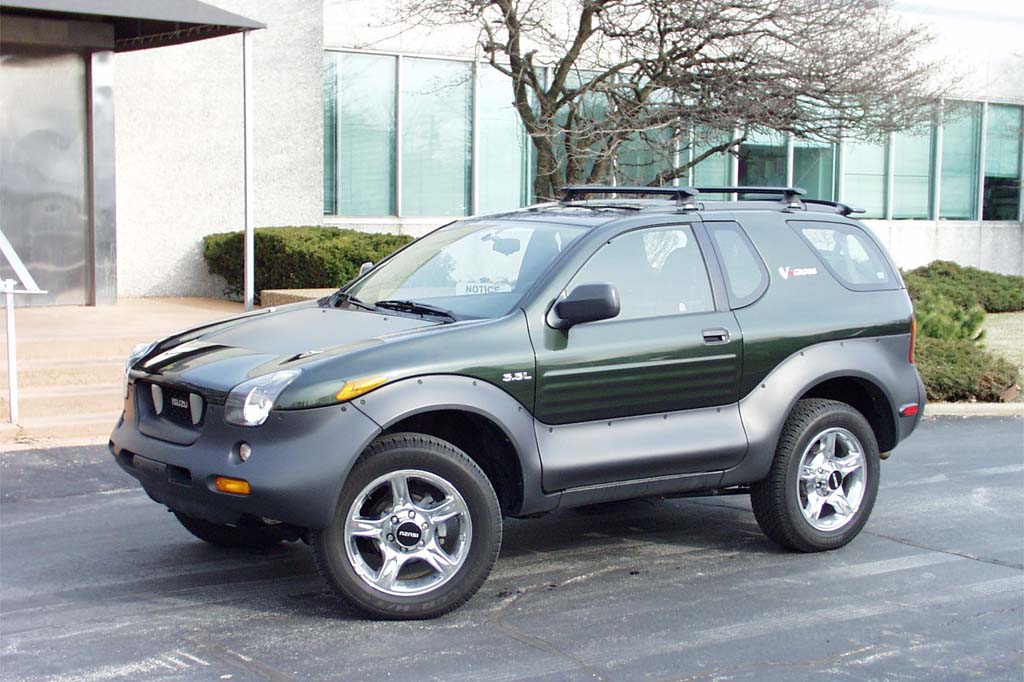 2001 Isuzu VehiCross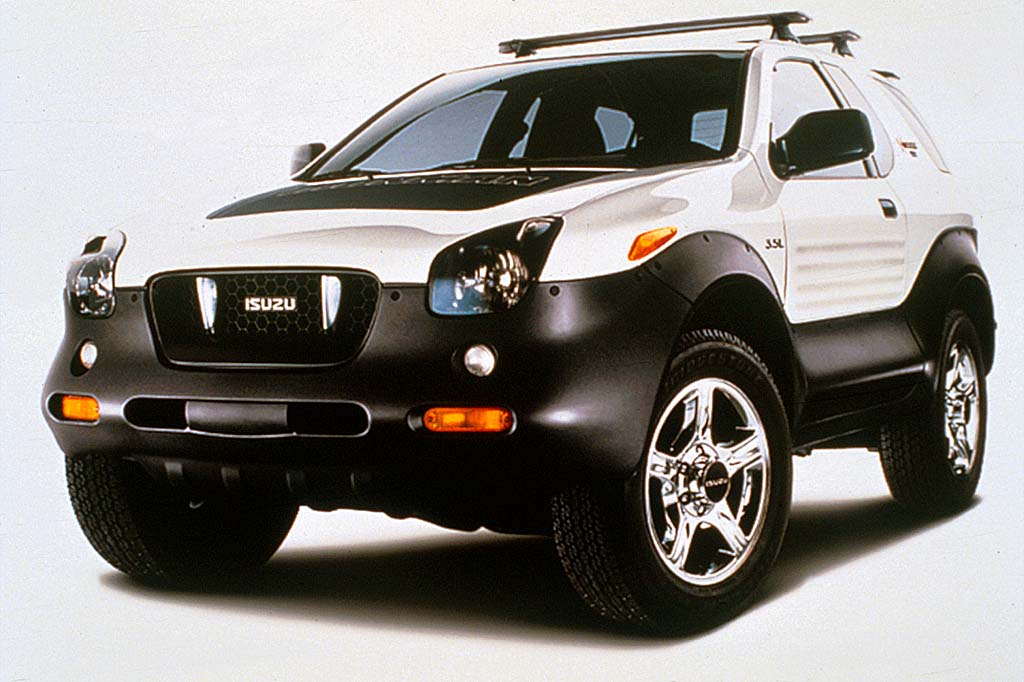 2001 Isuzu VehiCross
Pros:

Acceleration
Cargo room
Maneuverability

Cons:

Entry/exit
Noise
Visibility
Not a hot prospect for most people's want-to-buy list, the curious-looking VehiCross might be viewed as an answer to a question no one had asked. Priced against roomier, more traditional four-door SUVs, any value that it has–or had–must be emotional in nature rather than rational.
Overview
Billed as a "high-performance sports vehicle," Isuzu's limited-production compact SUV had two doors and four-wheel drive. It actually evolved from a 1993 concept vehicle, seen at the Tokyo Motor Show. Although the VehiCross was more unique than most, sport-utility vehicle rivals included the Ford Explorer Sport, Isuzu's own Amigo, Jeep Wrangler, and Subaru Forester.
About five inches shorter in wheelbase and overall length than its Amigo stablemate, the VehiCross was much heavier and more expensive, thanks to a bigger engine, more sophisticated 4WD system, and longer standard-equipment list. The steel body was complemented with unpainted, composite plastic (polypropylene) lower cladding for chip/scratch resistance. Black matte paint on the hood was intended to cut down glare. Swinging open to the left, beneath a top-hinged rear window, the tailgate enclosed the VehiCross's spare tire.
Appearance aside, the VehiCross was mostly distinguished by its running gear (borrowed mainly from the big Trooper), including a 3.5-liter V6 with four-speed automatic transmission and "terrain-sensing" Torque-On-Demand four-wheel drive. The 4WD system did not need to be disengaged on dry pavement. It continually evaluated axle speeds, throttle position, and brake/ABS use, adjusting front/rear torque distribution every 20 milliseconds. A dashboard readout indicated how much torque was being sent to the front axle.
All-disc antilock braking was standard, along with 16-inch tires. Recaro-brand front bucket seats were leather-upholstered in distinctive red/black. Only the right front seat slid forward for access to a split folding rear bench.
Yearly Updates
2000 VehiCross
Nothing other than new colors marked the 2000 models. Halfway through its second season, 18-inch tires replaced the previous 16-inchers. At the same time, standard air conditioning was upgraded to automatic climate control. Isuzu's powertrain warranty was doubled this year, to 10 years or 120,000 miles. An Ironman option package included a roof rack along with special badging and graphics.
2001 VehiCross
Except for the addition of rear child-seat tethers, nothing was new for the VehiCross in what turned out to be its final year.