Minivan; Built in USA
transverse front-engine/front-wheel drive
Good condition price range: $2,500 – $4,700*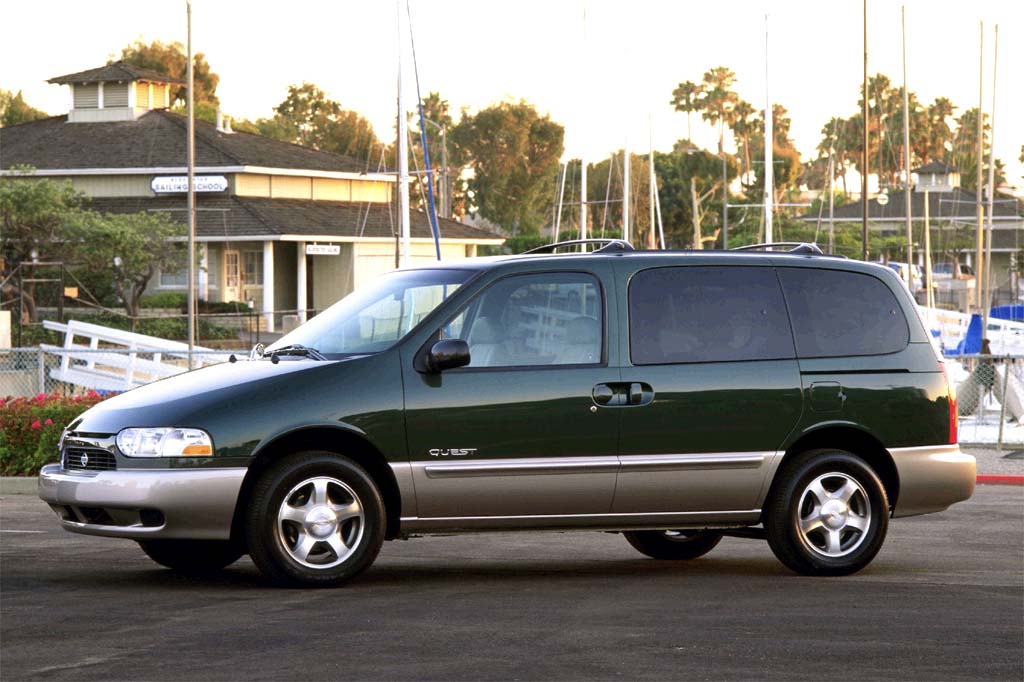 2000 Nissan Quest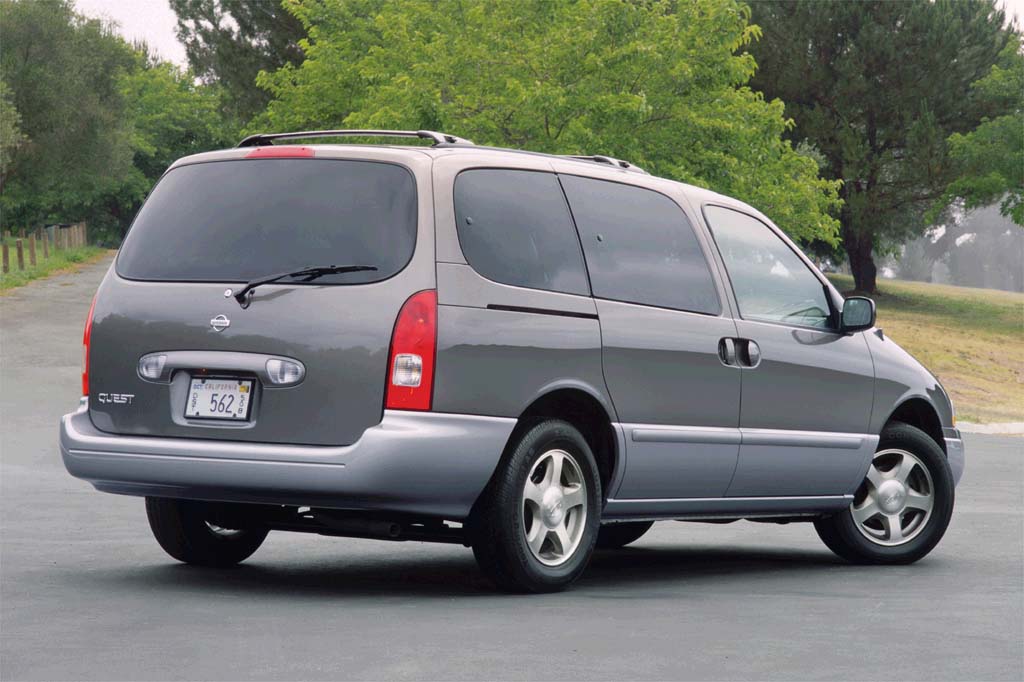 2001 Nissan Quest GXE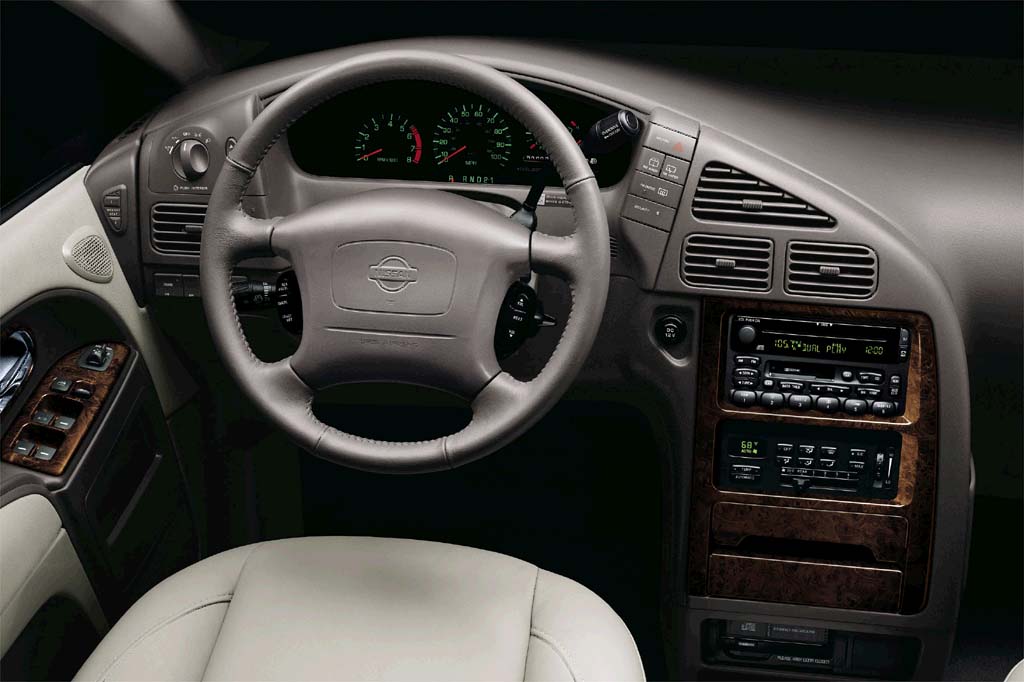 2000 Nissan Quest interior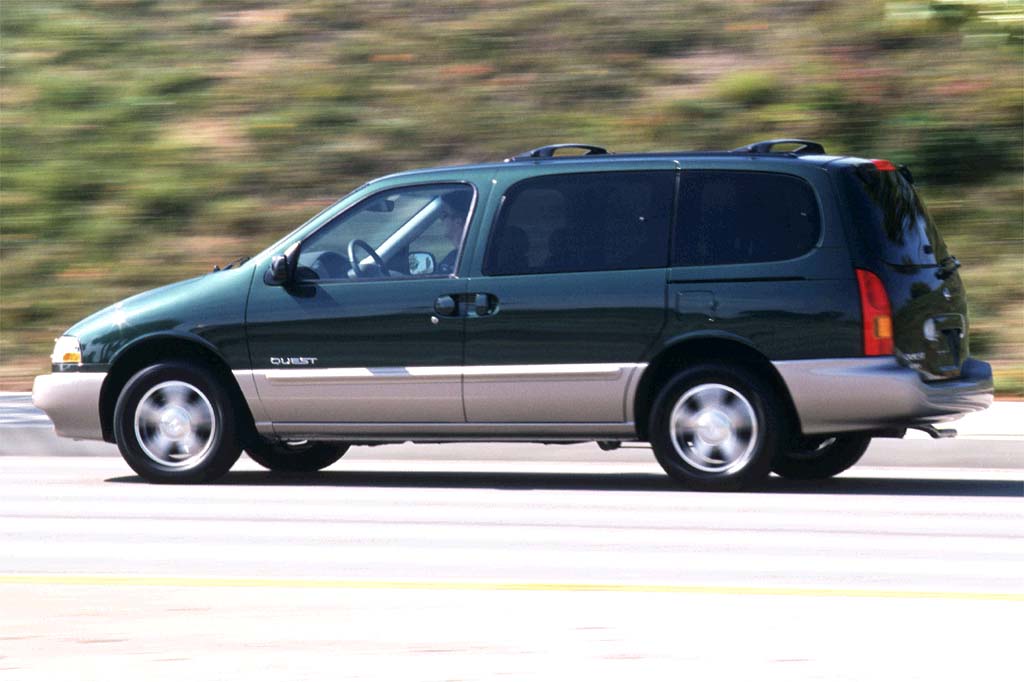 2000 Nissan Quest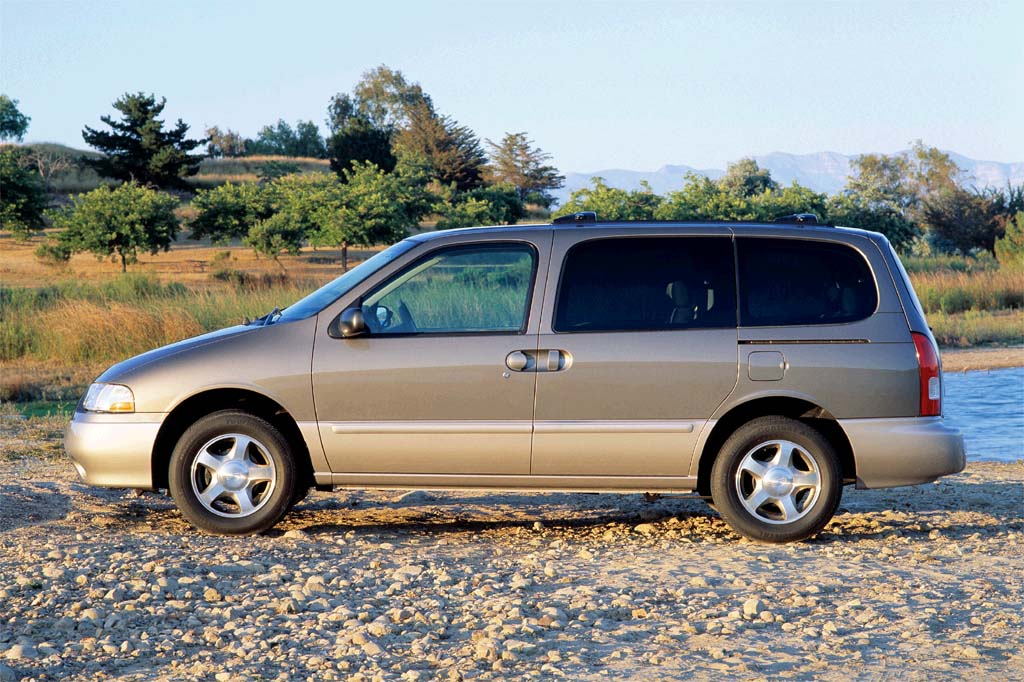 2001 Nissan Quest GXE
Pros:

Control layout
Passenger and cargo room

Cons:
Smaller outside and inside than most rivals, Nissan's Quest and the equivalent Mercury Villager are more maneuverable. Both trail the competition in refinement and acceleration. Quests have held their value more strongly, thus cost more secondhand.
Overview
Like the similar Mercury Villager, Nissan's front-drive minivan got a major makeover for 1999, featuring new outer sheetmetal. A left-side sliding door was newly standard.
Wheelbase was unchanged, but the body grew by 4.6 inches in overall length and 1.2 inches in width, gaining 9.6 cubic feet of interior volume. Sole engine was Nissan's 3.3-liter V6, delivering 19 more horsepower and 26 more pound-feet of torque than the previous 3.0-liter. A 4-speed automatic was the only transmission. Quests came in three forms: entry-level GXE, sporty SE, and luxury GLE. Standard equipment included antilock brakes, power door locks and front windows, air conditioning, and a security system with remote keyless entry. The GXE had a removable two-place middle bench that could be optionally fitted with child seats. SE and GLE versions substituted twin captain's chairs. All three contained a three-person third-row bench that slid on built-in floor tracks. The sporty SE featured a firmer suspension than its mates, with performance tires on 16-inch wheels.
Yearly Updates
2000 Quest
Only minor changes were evident on the 2000 minivans from Nissan. The top-line GLE model gained a rear stabilizer bar and simulated woodgrain interior trim. Perforated upholstery went into the SE's available Leather Package. A rear-seat video entertainment system became available as an option.
2001 Quest
Quests got a modest cosmetic touchup outside and a revised dashboard in what would be their last full season. After a brief run of 2002 models, both the Quest and the related Mercury Villager were scheduled to disappear. Meanwhile, the GLE minivan gained an in-dash CD changer, a rear cargo shelf, 16-inch wheels, and rear antiroll bar as standard equipment. Heated seats became standard in the SE and GLE, as did a new 130-watt "Super Sound" system. The SE benefited from a retuned sport suspension. Models without the available sunroof now offered an optional rear-seat entertainment system with flip-down ceiling-mounted screen and concealed VCR. A floor-mounted rear-seat video system remained available for SE and GLE models with the sunroof.
2002 Quest
New wheel designs were Quest's only major change for 2002.