Premium midsize SUV; Built in Japan
transverse front-engine/front- or all-wheel drive
Good condition price range: $5,400 – $10,700*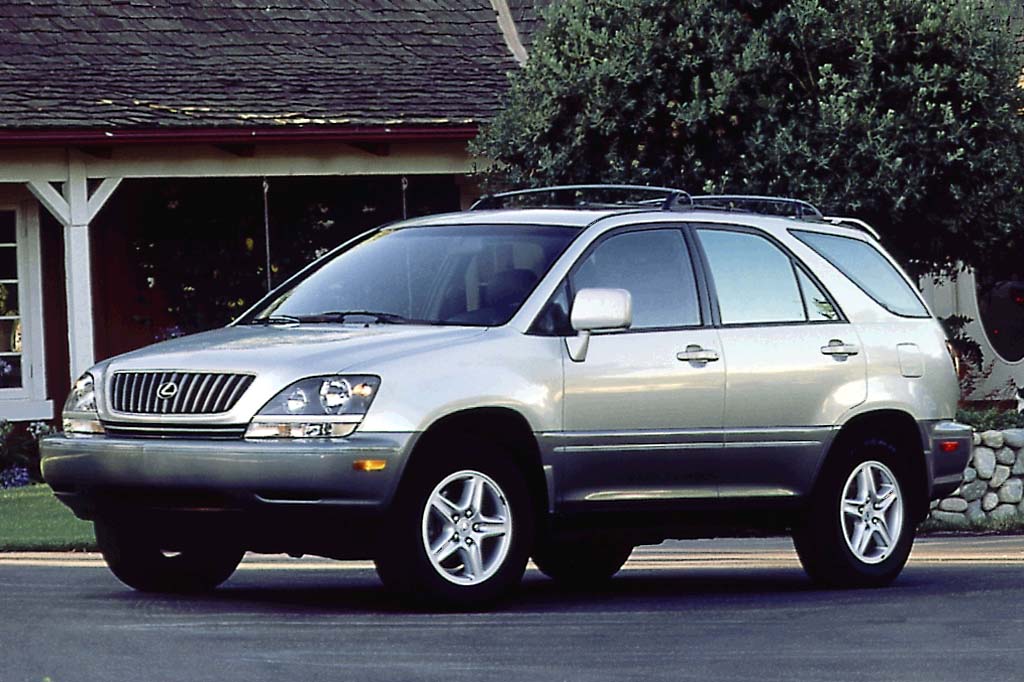 2000 Lexus RX 300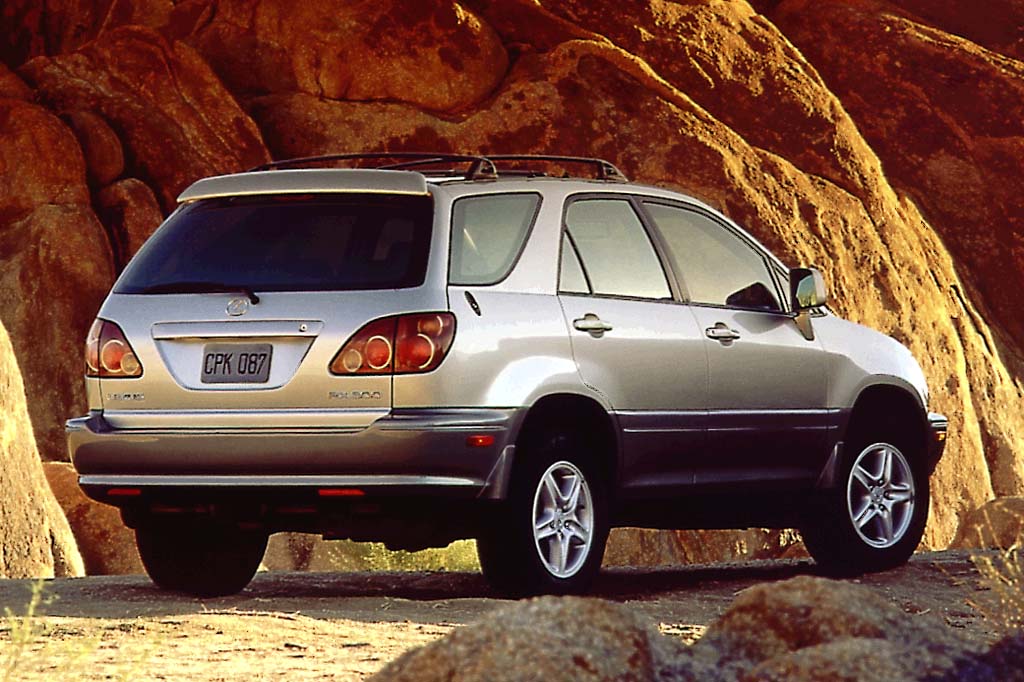 2000 Lexus RX 300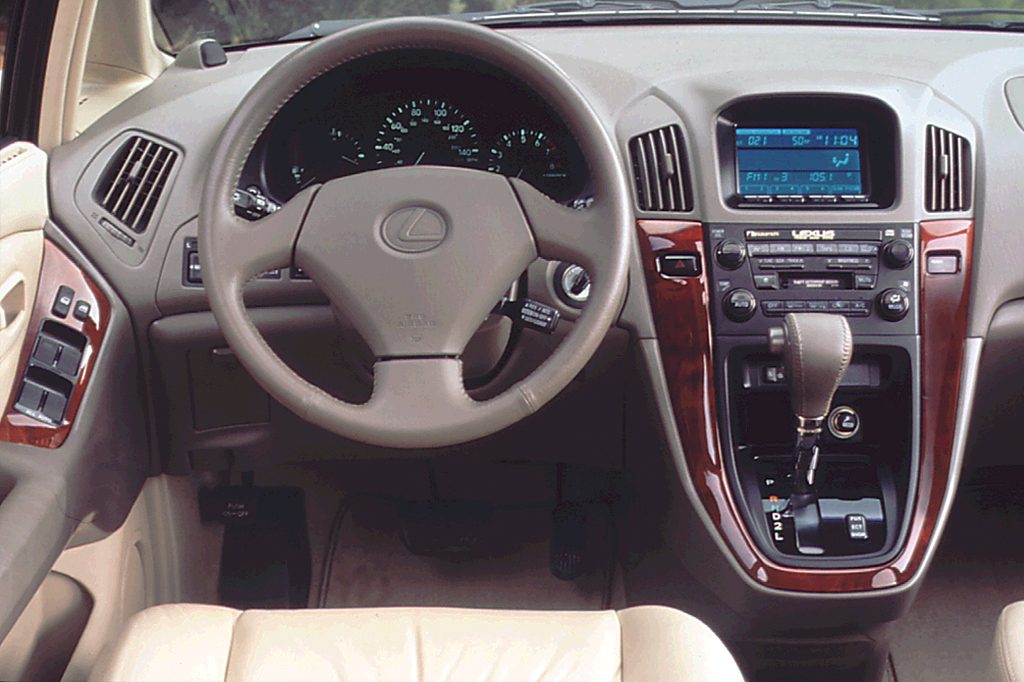 2000 Lexus RX 300 interior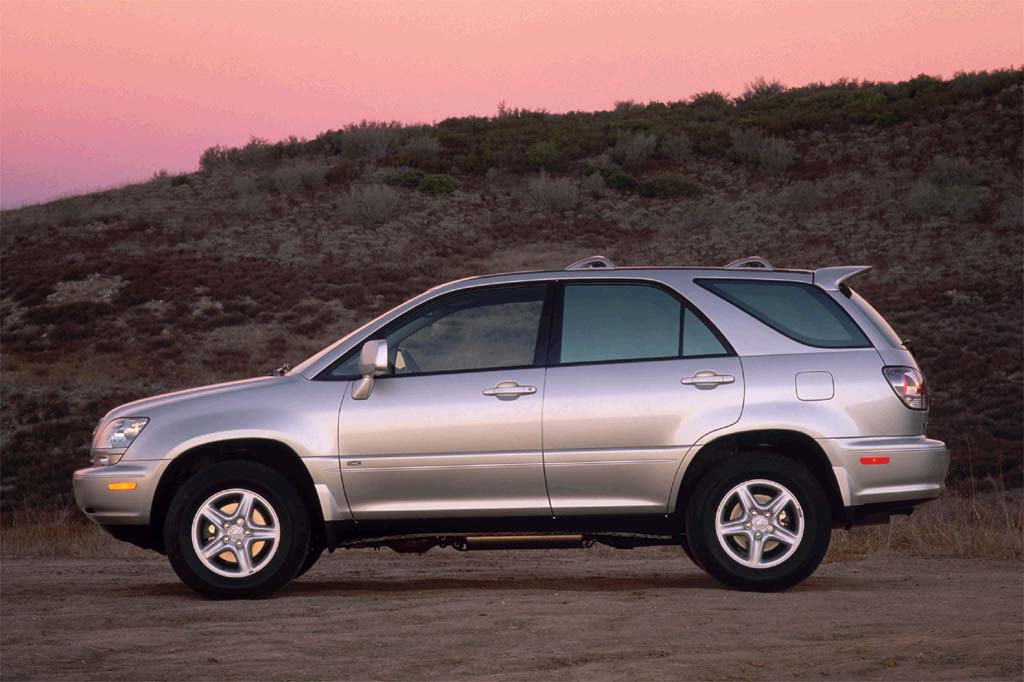 2001 Lexus RX 300 SilverSport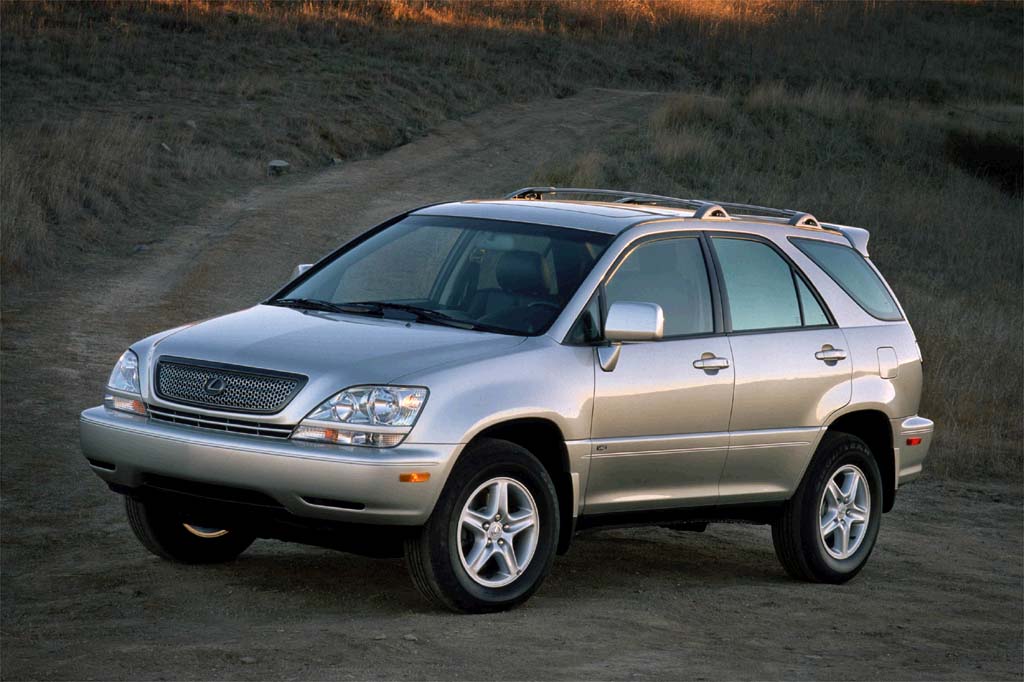 2001 Lexus RX 300 SilverSport
Pros:

Build quality
Exterior finish
Interior materials
Passenger and cargo room
Ride

Cons:

Audio and climate controls
Wind noise
Essentially a "suburban utility vehicle" rather than a traditional SUV, the RX 300 is posh, refined, roomy, and pleasant to drive. Strong demand keeps prices high, but we recommend it highly.
Overview
With the RX 300, Lexus became a pioneer in what came to be called "hybrid" or "crossover" vehicles, which blend the attributes of a truck and a passenger car. Introduced as an early 1999 model, it quickly became the top Lexus seller. Available with front-wheel drive or permanent all-wheel-drive, the new-wave four-door SUV was based partly on a passenger-car platform, but had a personality all its own. Exterior dimensions were similar to Jeep's Grand Cherokee, with a 7.5-inch ground clearance. Absence of low-range gearing marked Lexus's new model as an all-weather on-road wagon, rather than a true off-road 4×4. Sole powertrain was a 3.0-liter V6 engine with variable-valve timing, coupled to a four-speed automatic transmission. The gearshift lever protruded from the center console. Towing capacity was 3500 pounds. Seat-mounted front side airbags and antilock all-disc brakes were standard. Handy touches included full automatic-up/down power windows, two tiers of drawers in the center console, and large map pockets in each door. Two small underfloor bins flank a covered spare-tire well.
Yearly Updates
2000 RX 300
Except for a newly standard trailer hitch, nothing was new for 2000. A satellite-based navigation system was optional.
2001 RX 300
Safety took precedence among the 2001 changes. A new standard Vehicle Skid Control (antiskid) system modulated brakes and engine power to maintain stability in slippery conditions. A new Brake Assist feature applied full braking force in response to rapid brake-pedal movement. Also new were a three-point center rear seatbelt and rear child-seat anchors.
An alloy spare wheel replaced the prior steel unit, the fuel tank was enlarged, and the grille was modified. New options included all-black leather interior trim, a wood steering-wheel and gearshift knob, and heated seats with dual warmth levels (rather than a single setting).
2002 RX 300
For 2002, the navigation system got revisions including multiroute calculation, simplified graphics, and route preview, along with a faster computer and the ability to play DVD movies on its dashboard screen.
2003 RX 300
In the final year before a redesign, no changes were made to the RX.