Compact SUV; Built in Canada
2-door convertible
2-door wagon
longitudinal front-engine/rear- or 4-wheel drive
Good condition price range: $1,700 – $5,500*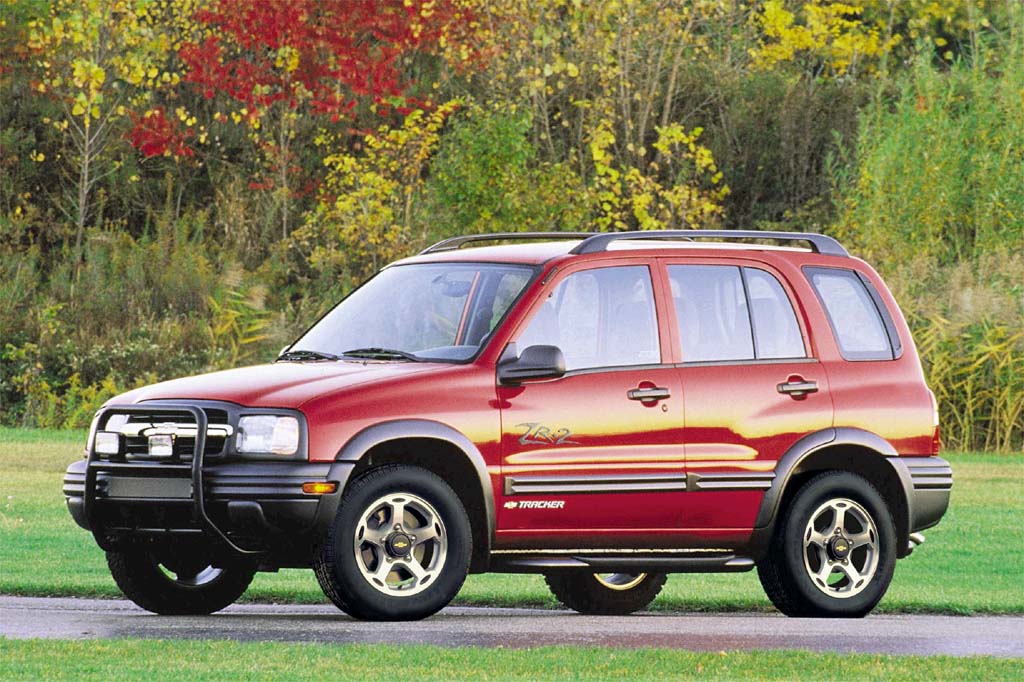 2001 Chevrolet Tracker ZR2 4-door wagon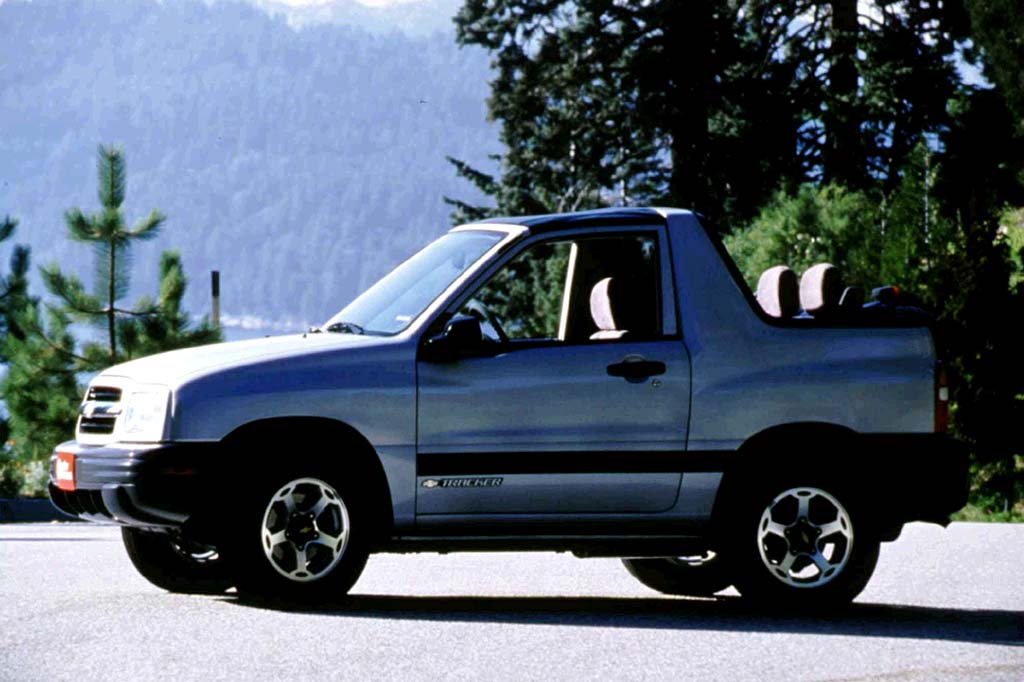 2000 Chevrolet Tracker 2-door wagon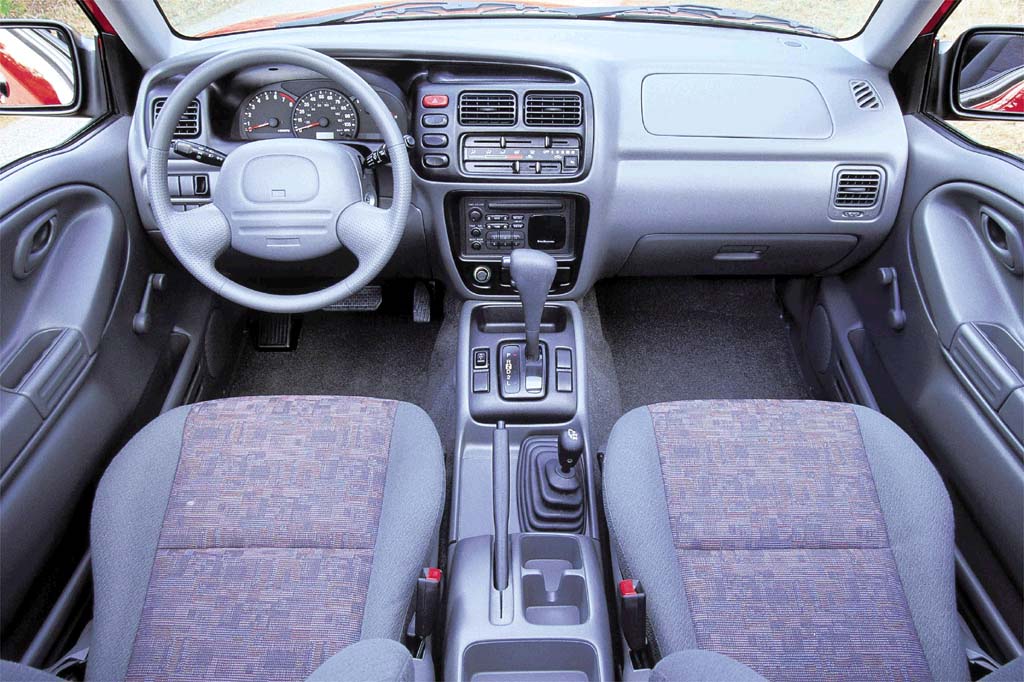 2001 Chevrolet Tracker interior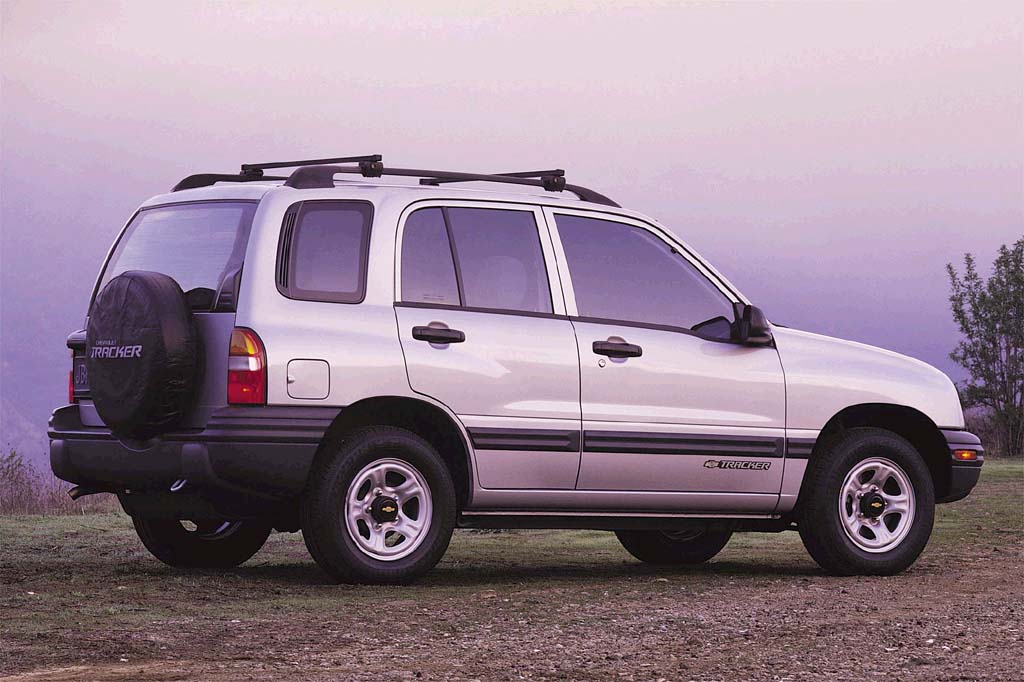 2001 Chevrolet Tracker ZR2 4-door wagon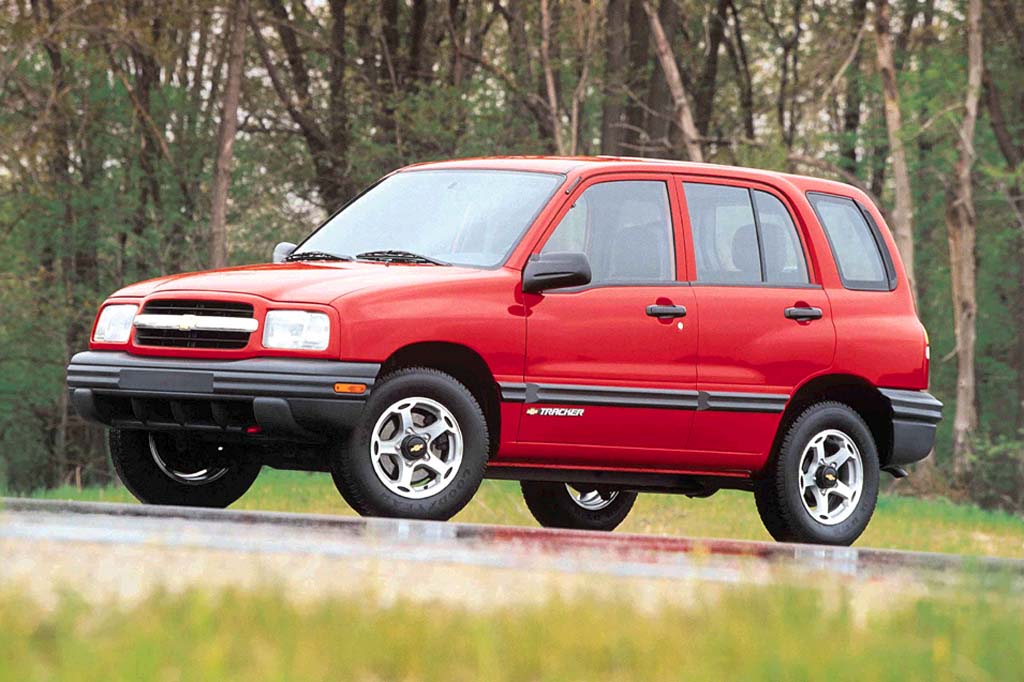 2000 Chevrolet Tracker 4-door wagon
Pros:

Cargo room
Maneuverability

Cons:

Acceleration
Rear seat entry/exit (2-dr)
Rear-seat room
Rear visibility
Steering/handling
Despite some off-road prowess, Tracker is an also-ran among mini SUVs. A CR-V, RAV4, or Forester is more pleasant, spacious, and enjoyable for the kind of driving that most folks do. Because the Tracker's resale value is lower, it costs less secondhand.
Overview
In 1998, General Motors abandoned the Geo brand, moving each model under the Chevrolet banner. For 1999, a redesigned version of Chevrolet's smallest sport-utility vehicle debuted, built from a Suzuki design. As before, both a 2-door convertible and a 4-door wagon went on sale. Trackers shed their previous boxy shape in favor of more rounded, aerodynamic contours, but retained separate body-on-frame construction. Wheelbase was unchanged, but the 2-door's body was 5 inches longer and the 4-door gained an inch. Both were 2 inches wider than before. Four-door models now seated five instead of four. The Tracker came only with 4-cylinder power, with a 1.6-liter four standard in the convertible. Standard in the wagon and optional for the convertible was a new 2.0-liter 4-cylinder that developed 127 horsepower (32 more than the smaller engine). A 5-speed manual transmission was standard, and vehicles with the larger engine had the option of a 4-speed automatic. Trackers came with rear-drive or 4-wheel drive, but 4WD could not be used on dry pavement. It did offer full shift-on-the-fly capability between 2WD and 4-High, and also included a 4-Low range.
Yearly Updates
2000 Tracker
A new Hang Ten Edition appearance option, featuring a surfing motif, became available for the Tracker convertible. It included special headrests, floor mats, spare-tire cover, and decals. Otherwise, little changed for 2000.
2001 Tracker
A V6 engine became available this year for the luxury-oriented LT wagon or a sporty new ZR2 version. The 2.5-liter Suzuki V6 produced 155 horsepower. Offered with either 2WD or 4WD, the LT edition featured a chrome grille, CD player, and optional leather upholstery. The ZR2 was 4WD-only, with special graphics, charcoal-colored wheel flares and exterior trim. Automatic was standard with the V6.
A ZR2 convertible also was available, but with a 4-cylinder engine. The little 1.6-liter four was dropped. New standard equipment on all models included air conditioning and a cassette player. Convertibles could now be fitted with power windows, locks, and mirrors.
2002 Tracker
For 2002, a CD player became standard, wagons got a standard roof rack, and ZR2s joined the LT in offering optional leather upholstery.
2003 Tracker
Tracker's updates for 2003 were a monochromatic yellow exterior for the LT wagon and deep-tint glass as new options.
2004 Tracker
Only the Tracker's 4-door version made it to 2004, since Chevrolet dropped the 2-door wagon models this year.