Premium midsize SUV; Built in England
longitudinal front-engine/4-wheel drive
Good condition price range: $2,600 – $7,000*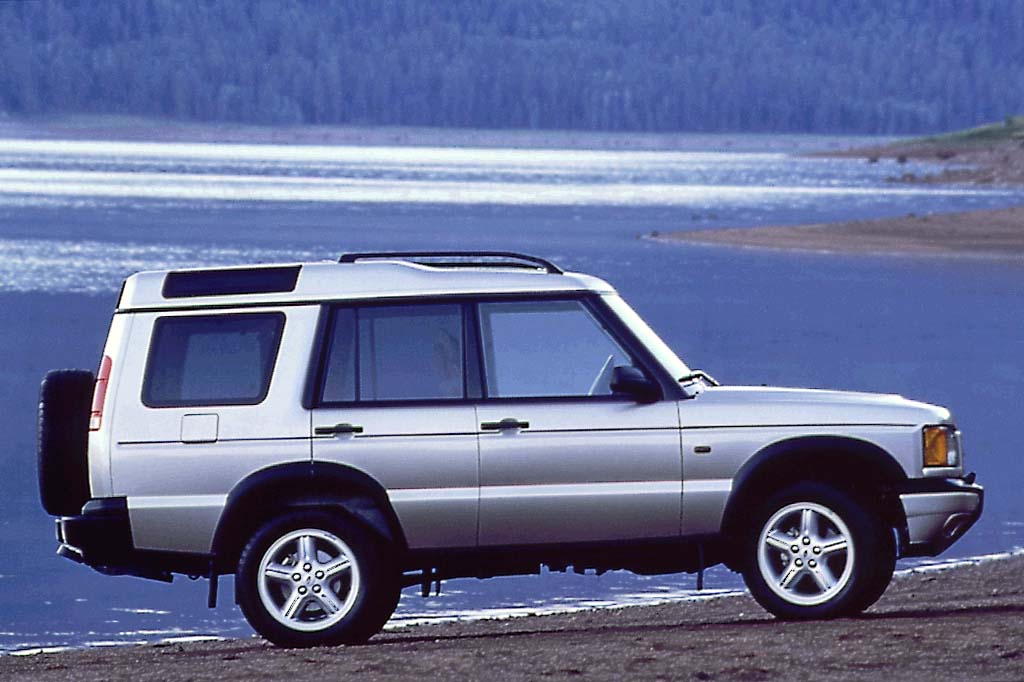 2000 Land Rover Discovery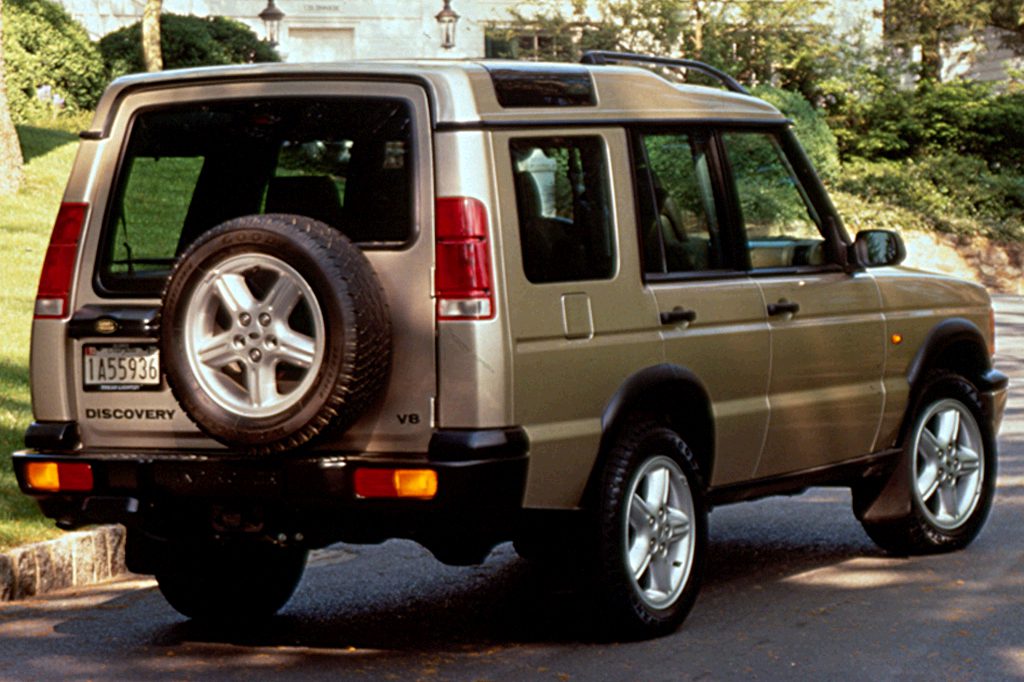 2000 Land Rover Discovery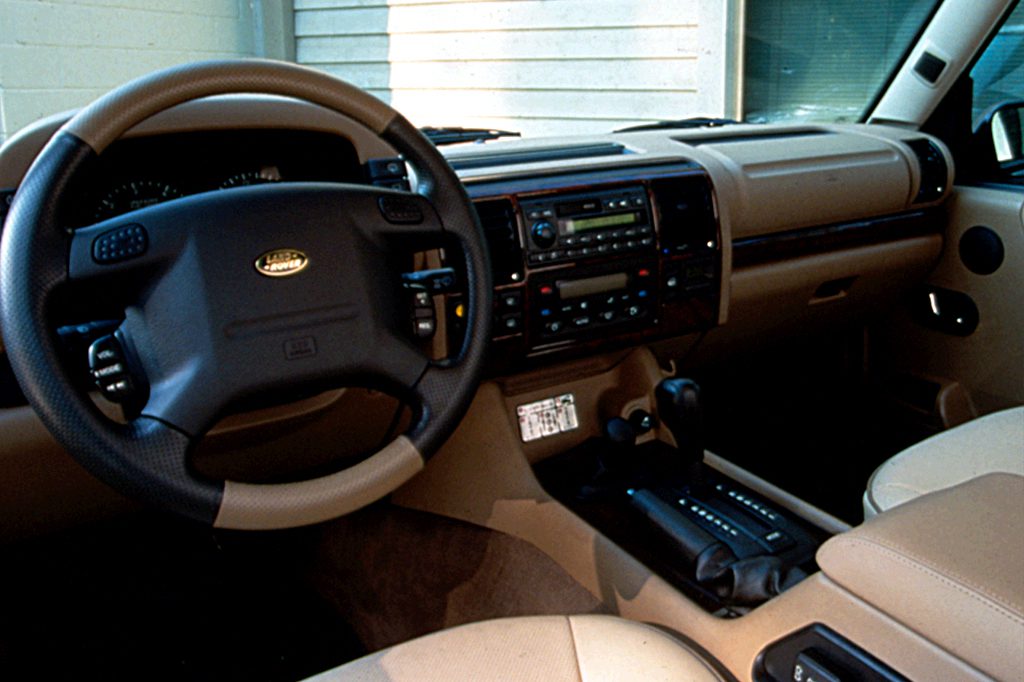 2000 Land Rover Discovery interior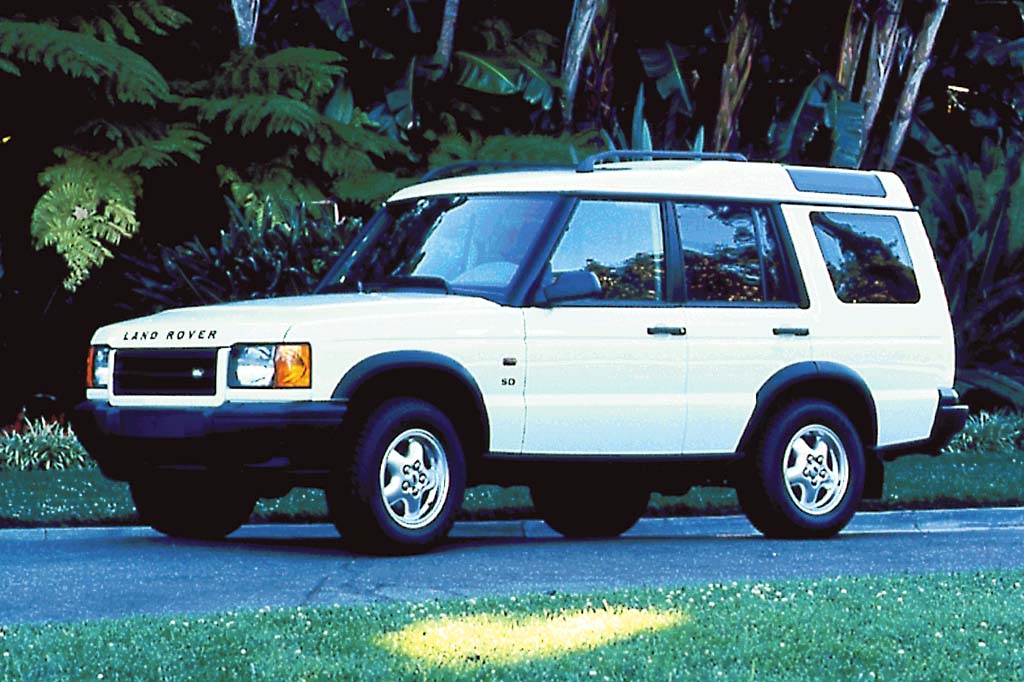 2001 Land Rover Discovery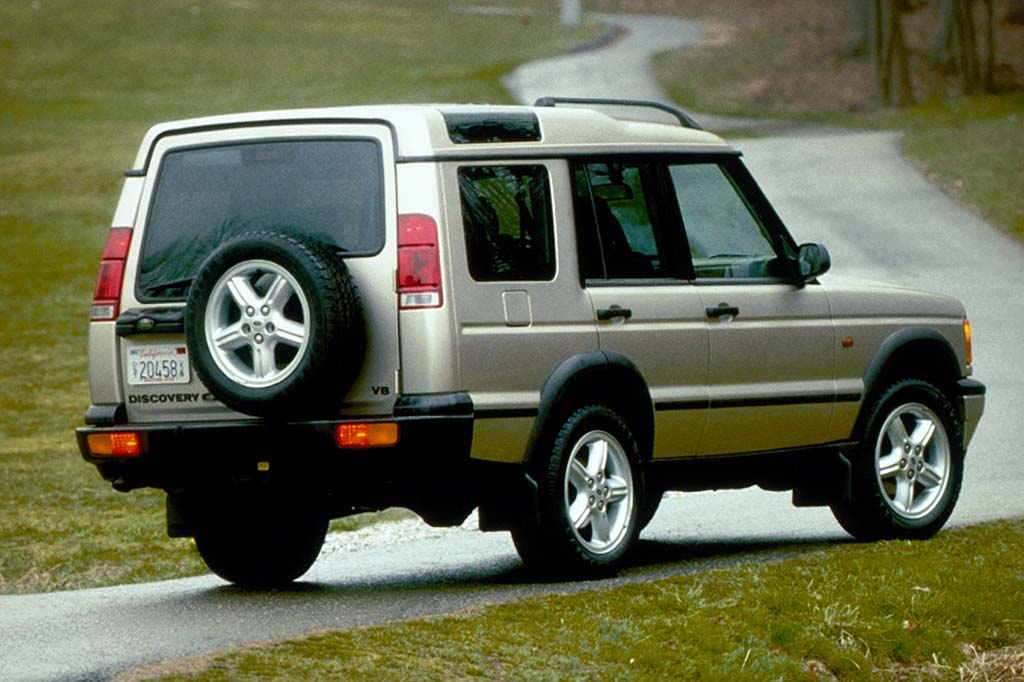 2001 Land Rover Discovery Series II
Pros:

Build quality
Cargo room
Exterior finish
Passenger room
Ride

Cons:

Entry/exit
Fuel economy
Instruments/controls
Noise
The Discovery's optional 7-passenger capacity is a bonus. Regardless, the BMW X5, Mercedes-Benz M-Class, and Lexus RX 300 offer better performance, handling, road manners, refinement, and quality–without the Discovery's foolish eccentricities. Basically, it's an old soldier that sells mainly due to its off-road prowess and the toney Land Rover name. In the less-trucky SUV group, the nicely polished (if only 5-passenger) Lexus RX 300 ranks as a top alternative.
Overview
Land Rover redesigned its lower-priced model for 1999, giving it a Series II designation. Appearance did not change appreciably, but the new model was claimed to be 85 percent new. It was the first revamp since the Discovery's debut in 1994. Overall length grew by 6.5 inches and width by nearly 4 inches, but the wheelbase was unchanged. Only a single version of the four-door midsize SUV was offered, with several class "firsts." Although styling remained familiar, the Discovery had more rounded contours and a taller windshield. A newly designed dashboard went inside, along with softer and larger front seats.
Equipped with permanent four-wheel drive and standard five-passenger seating, the Discovery II held a 4.0-liter V8 engine and four-speed automatic transmission. Engine output rose by 6 hp and torque by 18 lb-ft, compared to the prior model.
If optional 3rd-row seating was requested, the jump seats now faced forward instead of inward. Cargo space behind the middle bench went up by a claimed 15.5 cu ft. Cloth upholstery was standard, with leather optional. Automatic dual-zone climate control also was standard.
Antilocking all-disc brakes and 16-inch wheels were standard.
The 4WD system had separate low-range gearing and electronic traction control that braked individual wheels as needed to limit spin in severe conditions and restore lost grip. Standard Hill Descent Control automatically applied brakes to limit speed when descending steep grades in Low range. An optional Active Cornering Enhancement (ACE) system replaced the usual antiroll bars with hydraulic rams, to reduce body lean in hard turns. A self-leveling suspension also was available.
At this time, the Land Rover organization was a subsidiary of BMW. Rivals to the Discovery included the Ford Explorer, Acura MDX, Lexus RX 300, Mercedes-Benz M-Class, and Infiniti QX4.
Yearly Updates
2000 Discovery II
Addition of an integrated compass to the rearview mirror was the only notable change for 2000. A new fuel-filler-door indicator went on the instrument panel. Ford bought Land Rover from BMW this year.
2001 Discovery II
For 2001, the Discovery reverted to three trim levels–SD, LE and top-line SE. Adding the optional 3rd-row seating changed badging to SD7, LE7, or SE7. An optional SE/SE7 performance package included 18-inch wheels and Active Cornering Enhancement. A rear self-leveling suspension was standard in "7" models, and available for the LE and SE. Leather interior trim was standard for the SE/SE7. A new 10-speaker, 220-watt premium audio system became available this year.
2002 Discovery II
A new top-line HSE edition with DVD-based entertainment and navigation systems debuted this year, joining the base SD and midline SE. The LE model was gone. An optional Suspension Package for the SE/HSE added Active Cornering Enhancement. A rear self-leveling suspension was standard on seven-passenger models. Leather upholstery was standard on the SE and HSE, along with 18-inch wheels (versus 16-inch for the SD). A limited-production Kalahari off-road edition went on sale later in the year.
2003 Discovery II
A 217-hp 4.6-liter V8 replaced the 4.0 V8. The grille, headlamps, and front bumper were restyled for '03, and instrument graphics were also revised. A rear-obstacle-detection system was new and exclusive to the HSE.
2004 Discovery
In 2004, Land Rover produced 200 limited-edition G4 Editions, named for the Land Rover sponsored off-road challenge. The G4 is orange and includes self-leveling suspension, front brush bar, rear access ladder, and lamp guards. Also new in '04 is a driver-activated locking center differential.