Compact SUV; Built in Japan
2-door convertible
4-door wagon
longitudinal front-engine/front- or 4-wheel drive
Good condition price range: $1,400 – $6,900*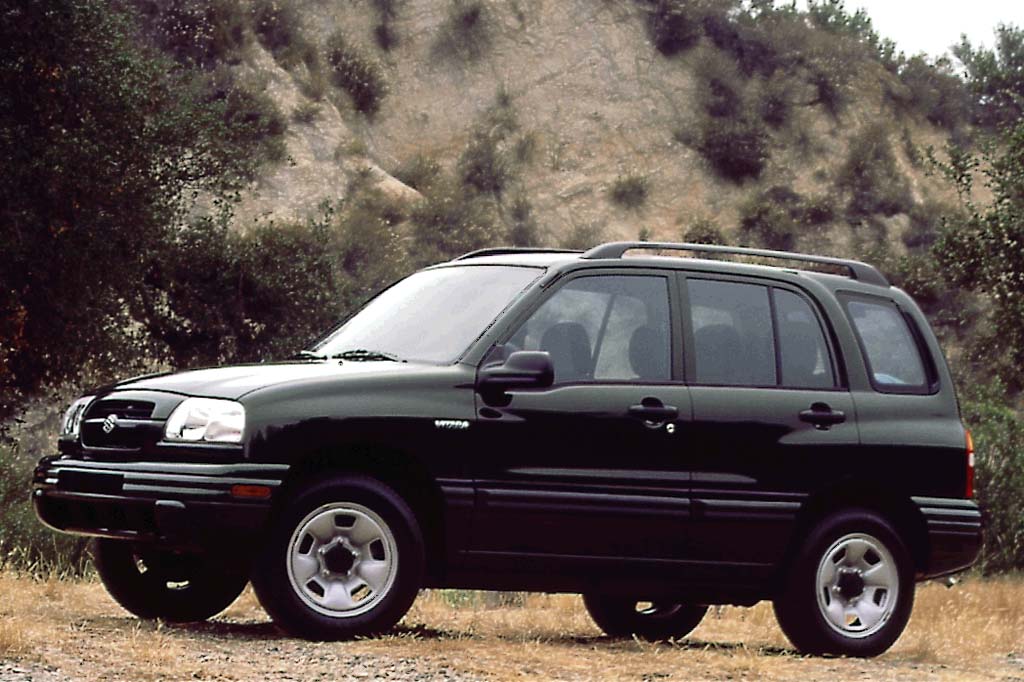 2000 Suzuki Vitara 4-door wagon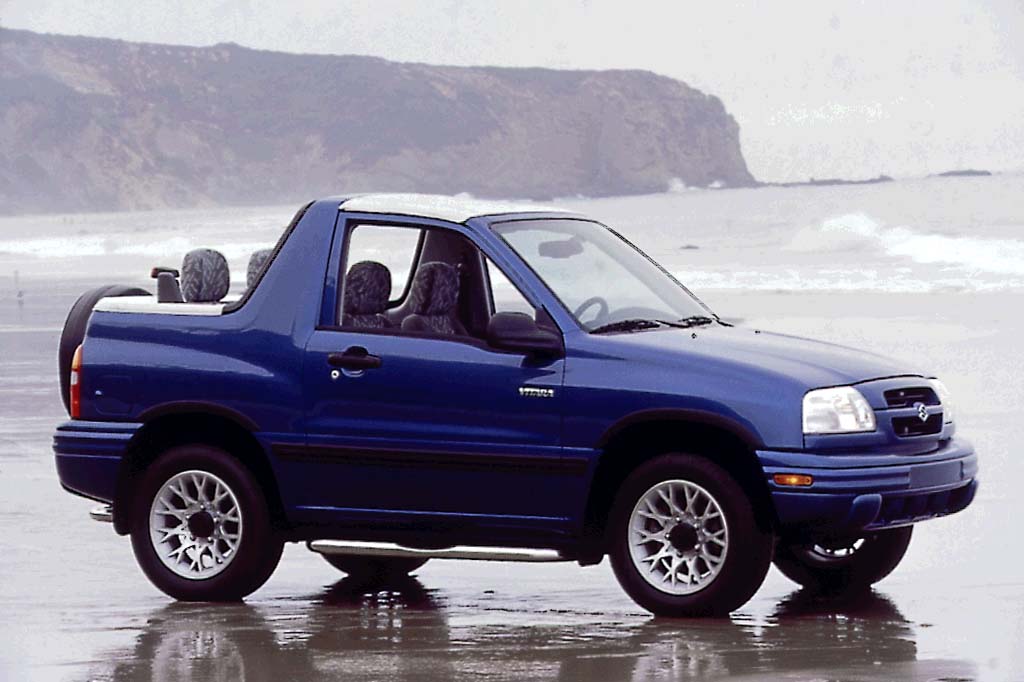 2000 Suzuki Vitara 2-door wagon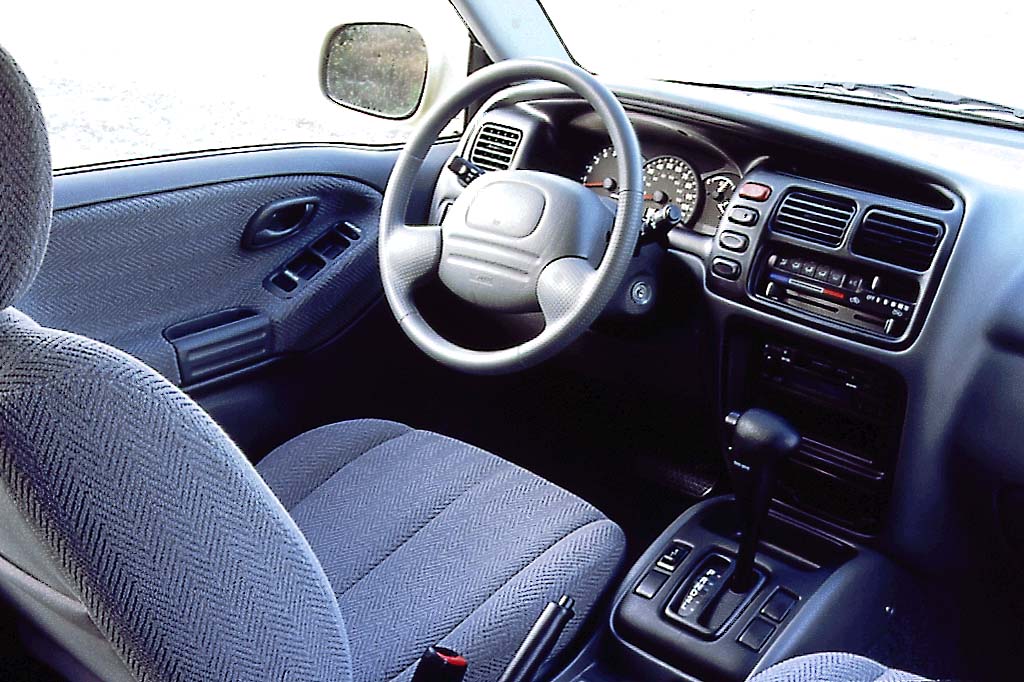 2000 Suzuki Grand Vitara interior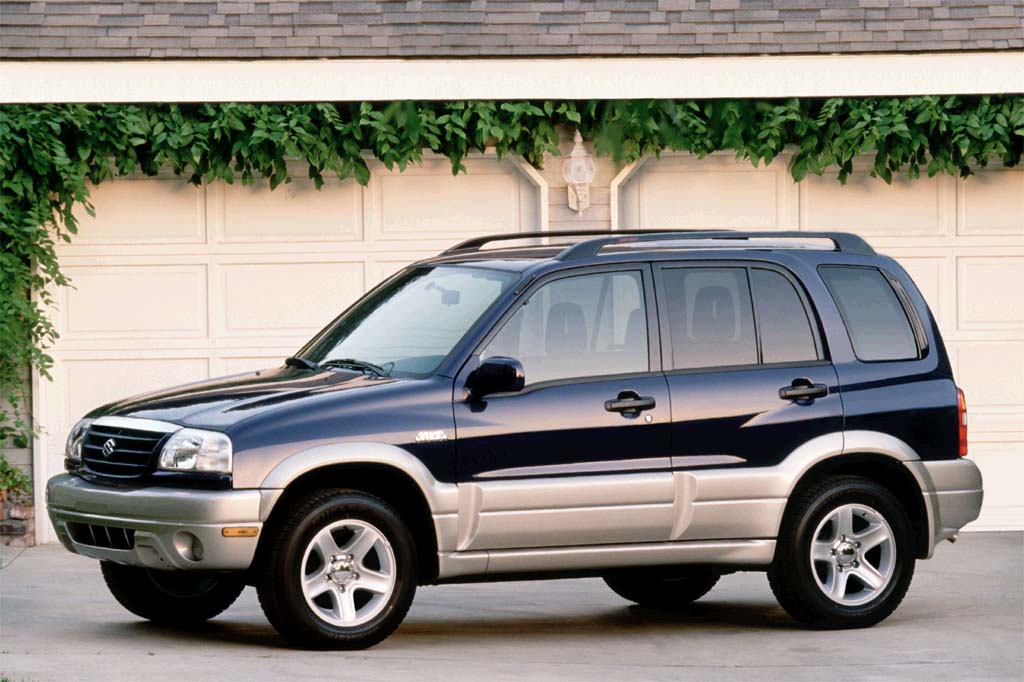 2001 Suzuki Grand Vitara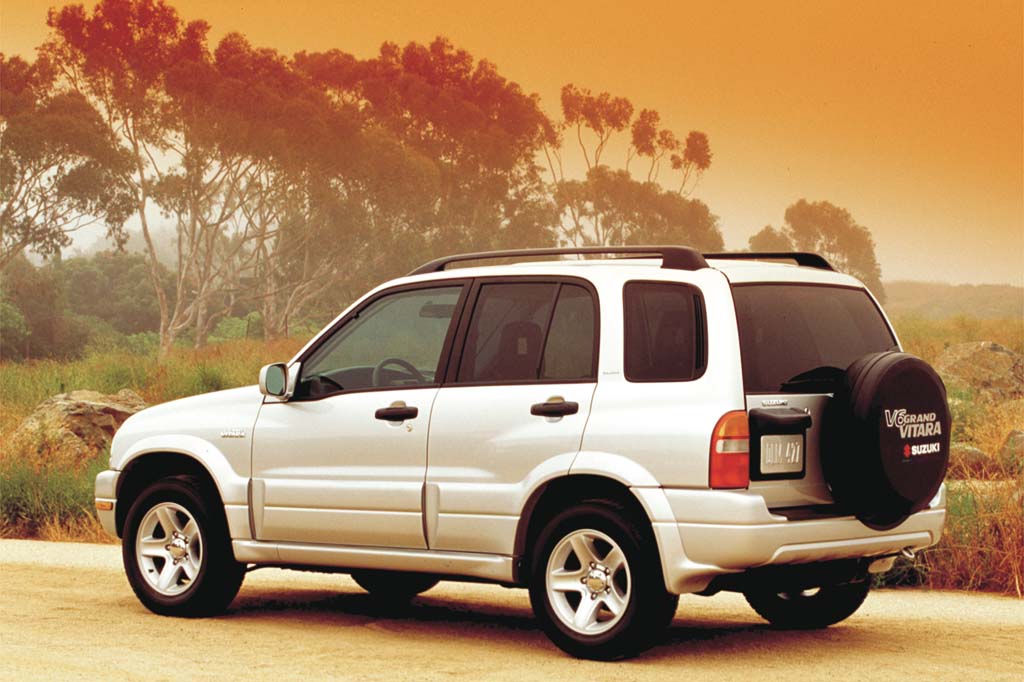 2002 Suzuki Grand Vitara 4-door wagon
Pros:

Off-road capability
Maneuverability

Cons:

Acceleration
Rear-seat entry/exit
Rear-seat room
Visibility
Off-road ability is the Vitara's strongest quality. Both body styles have been priced to attract young buyers who crave a 4×4 image, but they're also-rans in room and comfort.
Overview
Replacing the previous Sidekick, Suzuki's new compact Vitara sport-utility vehicle came in four-door wagon form with a four-cylinder engine, and as a two-door convertible on a shorter wheelbase. Suzuki also introduced a Grand Vitara wagon with a six-cylinder engine and beefed-up body, as well as additional standard features.
Built on the same wheelbase as the Sidekick, the Vitara had a slightly longer body, more interior space, and fresh styling. All versions came with either rear-drive or four-wheel drive. With 4WD, the model designations added an "X." The 4WD system included low-range gearing and could be shifted "on the fly" between 2WD and 4WD-High, but was not intended for use on dry pavement.
Rivals included the Honda CR-V, Subaru Forester, Kia Sportage, and Toyota RAV4. Chevrolet offered a closely related Tracker, built by Suzuki from the same design as the Vitara, but with no V6 engine choice and no equivalent to the Grand Vitara.
Grand Vitaras actually went on sale first, with a 155-horsepower 2.5-liter V6. Choices included the JS and JS Plus with two-wheel drive, and JLX and JLX Plus with 4WD. "Plus" versions included alloy wheels and antilock braking (which was not available on other models).
Vitara convertibles had a folding soft top over the rear seats. JS and JX two-doors used a 97-horsepower 1.6-liter four-cylinder engine, while JLS and JLX two-doors, and all wagons, got a 2.0-liter four-cylinder that made 127 horsepower. A five-speed manual transmission was standard, with four-speed automatic optional.
Yearly Updates
2000 Vitara
A new top-line Grand Vitara Limited joined the group for 2000, and was the only model with leather upholstery, deep-tinted glass, and fog lamps. Grand Vitaras were outselling regular Vitaras by a 5-to-1 ratio, though that margin would later drop to 2-to-1. Antilock braking was standard only on the Grand Vitara JLS Plus, JLX Plus, and Limited.
2001 Vitara
Only detail changes in equipment marked the 2001 models. A revised audio system incorporated a CD player. Regular Vitaras displayed a revised grille, and the Grand Vitara Limited got new-look alloy wheels. All models except the Limited had new seat fabric.
2002 Vitara
This year, the Grand Vitara's V6 engine gained 10 horsepower and the Grand Vitara Limited was available with heated front seats. Four-wheel-drive Limiteds came with heated door mirrors. All Vitaras gained rear child-seat mountings. The original Vitara's 1.6-liter engine was dropped.
2003 Vitara
Gone for '03 were JLS, JLX, and Limited trim levels, replaced by simple 2WD and 4WD designations. A restyled dashboard and center console freshened the cabin.
2004 Vitara
Only the 4-door wagon bodystyle and the 165-hp V6 survive for the Vitara in 2004. The 2-dr bodystyle and the 4-cylinder engine were cut this year.
2005 Grand Vitara
Suzuki's smallest and oldest SUV loses its base Vitara model for 2005.